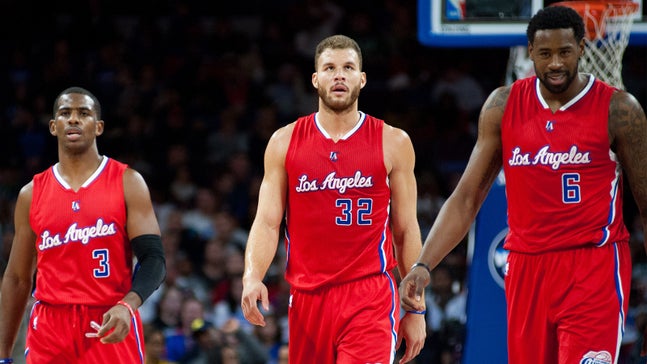 The Starting Five: Clippers riding wave of good fortune and smarts
Published
May. 5, 2015 5:31 p.m. ET

Here are some burning NBA issues to ponder while also wondering if State Farm could thrive one day without Cliff Paul.
The Los Angeles Clippers' stirring Game 7 triumph over the defending champion San Antonio Spurs last weekend seemed to have far more going for it than your typical first-round series ... starting with two outstanding teams.
An inadvertent contributor was former commissioner David Stern, who, as temporary steward of the New Orleans Hornets, helped alter the balance of pro-basketball power in Los Angeles.
After Stern put the kibosh on a Hornets deal during the 2011 lockout that would have made Chris Paul a Laker, some steadfast negotiation by Clippers front-office personnel eventually turned CP3 into a Clip.
Adding Paul certainly eased the pain of the Clippers' surrender of a 2011 first-round pick to Cleveland that — with a 2.8 percent chance to become the No. 1 overall selection — was converted into Kyrie Irving.
It also didn't hurt that the Clippers had sufficient good fortune to move up from third to first in the 2009 NBA Draft Lottery proceedings when Blake Griffin was on the board.
Taking DeAndre Jordan in the second round one year earlier wasn't lucky. It was smart.
And we're not sure how to define the Clips' ownership change other than to acknowledge that it was long overdue.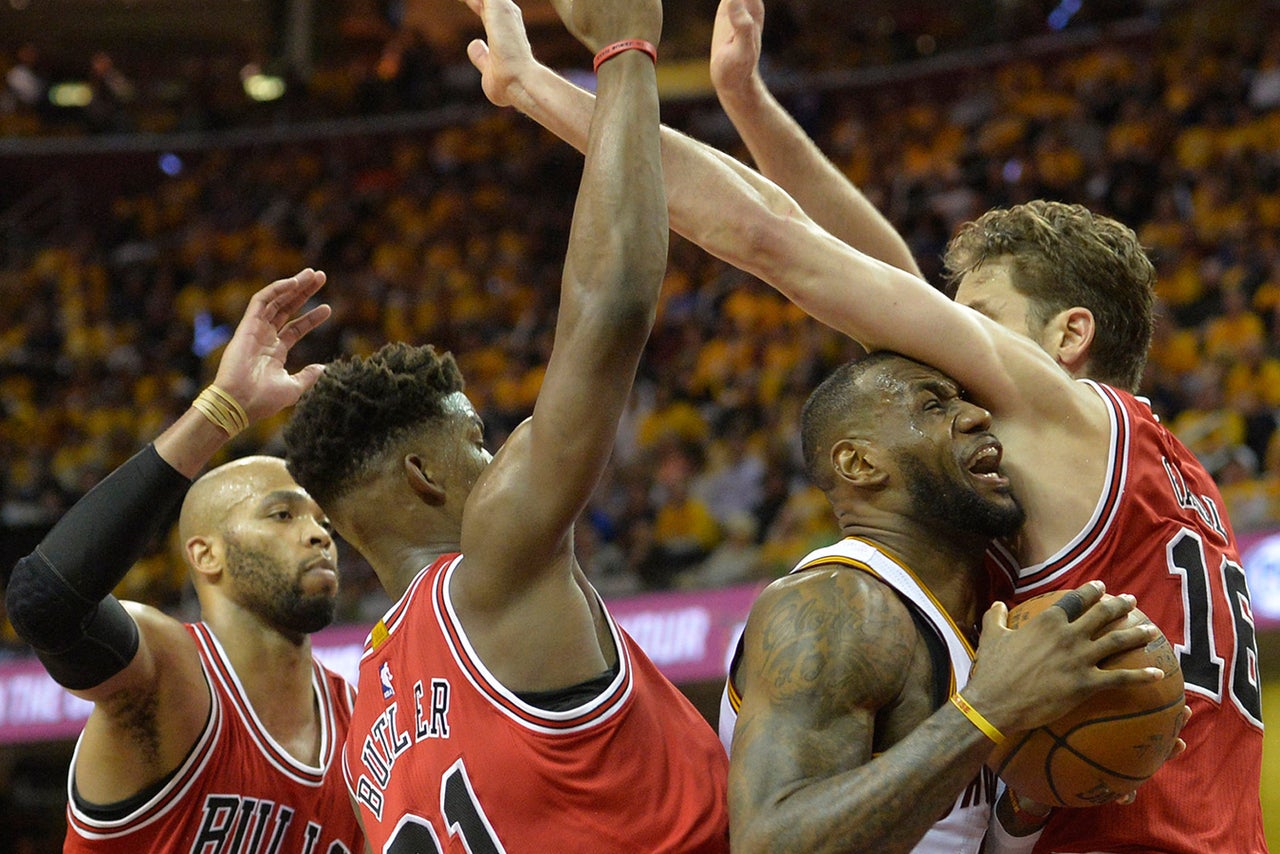 LeBron James and the Cavaliers were of the receiving end of a faceul of suffocating defense from the Bulls in Game 1.
Let's begin with the Chicago Bulls, who check in as the only team advancing to the second round while checking in below the playoff average in offensive efficiency (105.8 points points per 100 possessions) during the first round.
As typically has been the case with coach Tom Thibodeau at the helm, the Bulls rode their defense to first-round victory, coming in at 91.8 points allowed per 100 possessions. That's about eight points fewer than the next-best team.
We should note that this number was greatly aided by the Bulls' series-clinching blitz of the Milwaukee Bucks, who managed just 66 points in their season ender.
In addition to Monday's triumph over the Cleveland Cavaliers in the second-round opener -- during which the Cavs shot 42 percent -- Chicago's foes are shooting 39 percent from the field.
The playoff numbers also tell us that only two teams advanced while falling below the league average for defensive efficiency: The Clippers and the Houston Rockets. Based on their offensive chops, that's no surprise.
Perhaps the most unexpected metric was provided by the usually fast-paced Golden State Warriors, whose unblemished start (5-0) has occurred at the slowest tempo among playoff teams.
The Warriors have averaged 91.7 possessions per 48 minutes; the playoff average is 94.3.
This demonstrates the ability of Warriors players — like MVP Steph Curry — to thrive while changing speeds.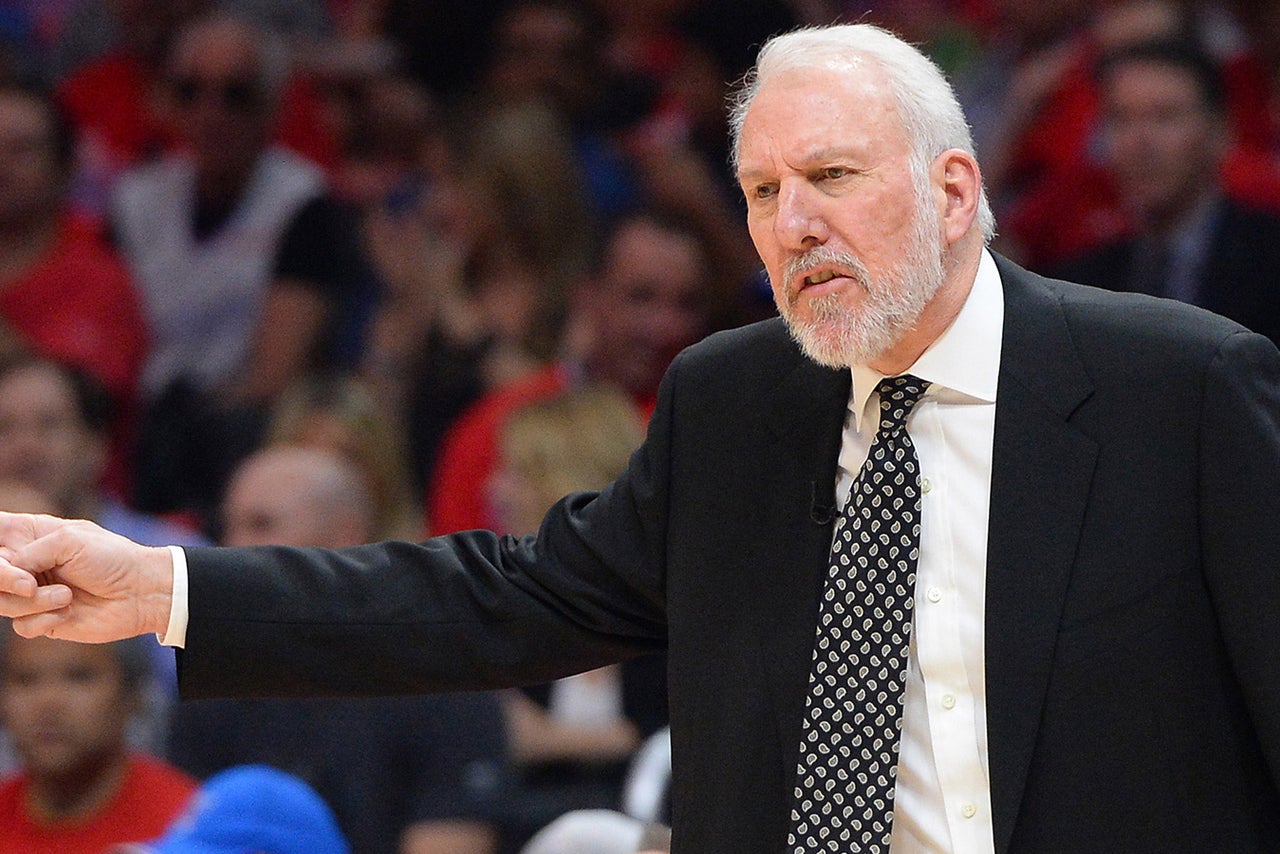 Gregg Popovich doesn't sound like a man who's done coaching the San Antonio Spurs.
In what year did Gregg Popovich achieve his first championship as a head coach?
Let's go back to 1986, when Pop — seven years after he became head coach at NCAA Division III Pomona-Pitzer (Calif) — steered the Sagehens to their first Southern California Interscholastic Athletic Conference title in ... [drum roll] ... 68 years.
Pop's first team at Pomona-Pitzer was 2-22.
"We were like an intramural club," Popovich told the Los Angeles Times in a 1986 interview. "I was in shock when I saw them. I said to my wife, 'What have I done?'"
What he did two years after his first SCIAC championship was rejoin the Larry Brown coaching tree in San Antonio (he had taken one year off from Pomona-Pfitzer to be an a volunteer under Brown at Kansas), where he has since coached the Spurs to five NBA championships.
But is he done with coaching?
Well, after Saturday's first-round elimination game against the Clippers, a gracious-in-defeat Popovich didn't sound prepared to walk away.
"I mean, people ask me about Tim (Duncan), Manu (Ginobili) and myself for the last five years, what we're going to do. It's all psycho-babble," Pop said. "I have no clue. We'll probably come back. Paycheck is pretty good. You think I'm kidding."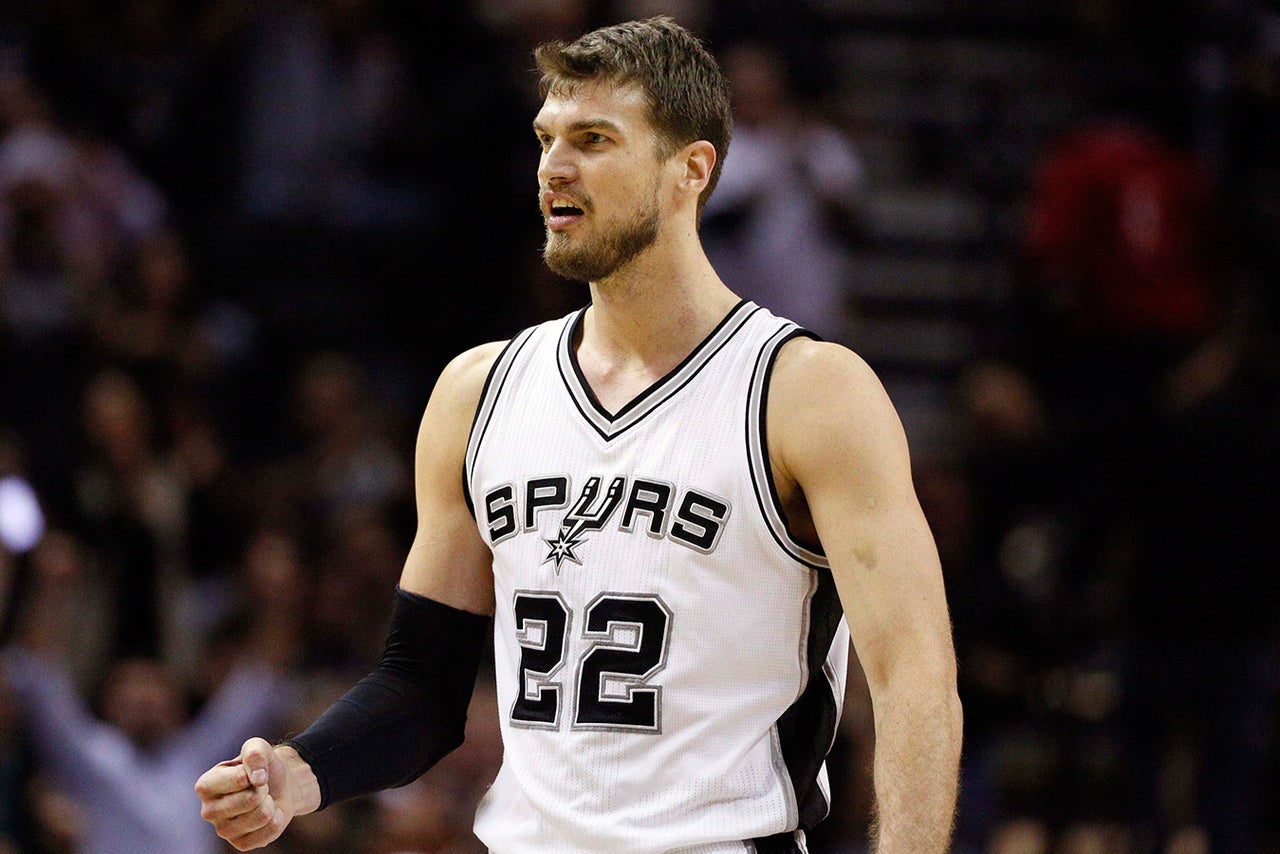 If the Spurs are serious about adding Marc Gasol or LaMarcus Aldridge, Tiago Splitter's contract might have to come off the books.
OK, so we know the San Antonio Spurs could look a bit different by next season.
Kawhi Leonard is expected to return with a really fat wallet, while LaMarcus Aldridge and Marc Gasol reportedly are on the wish list for free agency.
To help with financial flexibility, it has been posited that the Spurs could attempt to move Tiago Splitter, who's on the books for about $17 million across the next two seasons.
Although the Portland Trail Blazers are expected to go all-in in their attempt to keep Aldridge, a report suggests they might see what Nic Batum could fetch in a draft-time transaction. Batum's numbers didn't quite reach the level of his contract, which paid him $11.3 million this season and will hit $11.8 next year.
And as the Chicago Bulls run along, the Tom Thibodeau intrigue continues. According to several reports, the Orlando Magic coaching vacancy won't be filled until the Bulls are finished and Thibs — as many are predicting — could be without a gig.
In L.A., they're worried (although a bit less so now after Monday's Game 1) about Chris Paul's hammy but refusing to fear The Beard.
They're also tracking the crunch-time performance of Blake Griffin, who was statistically dominant through the first round. For the record, Griffin leads the playoffs in points scored, rebounds collected (tied with teammate DeAndre Jordan) and assists dealt.
But perhaps the most unconventionally compelling aspect of the second-round series co-starring the Clippers and Houston Rockets is Jordan vs. Dwight Howard.
Of course, there will be aspects of this clash between the postseason's top two shot-blockers that will be fun to watch, for obvious reasons.
The potential for both coaches to intentionally foul them, however, could drag the end of each half into a tempo-related abyss.
Jordan — who grew up in the Houston area — has been sent to the line for 84 attempts through seven games, converting just 40.5 percent, including 6 of 11 in Monday's Game 1. That's actually slightly higher than he shot during the regular season.
Howard, who shot a relatively salty 52.8 percent in his injury-shortened regular season, has made just 46 percent of his 50 playoff attempts, including 4 of 9 in Game 1.
Let's see if the viewers can hack it. 
---
---