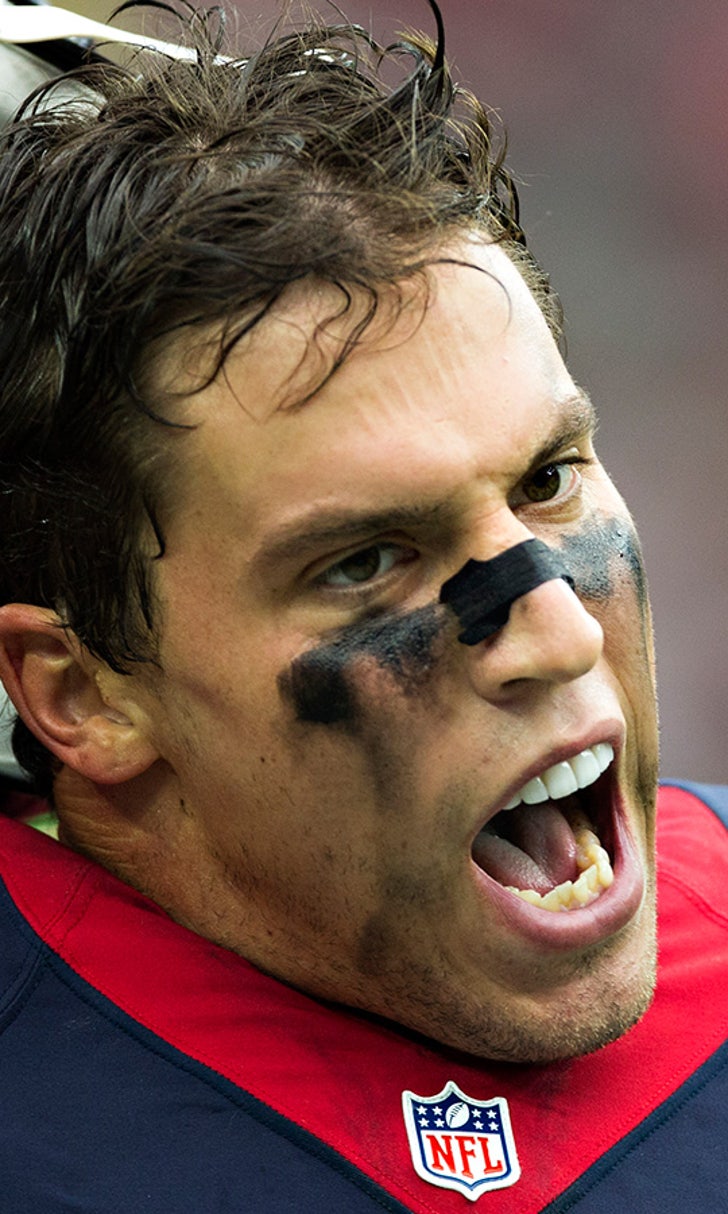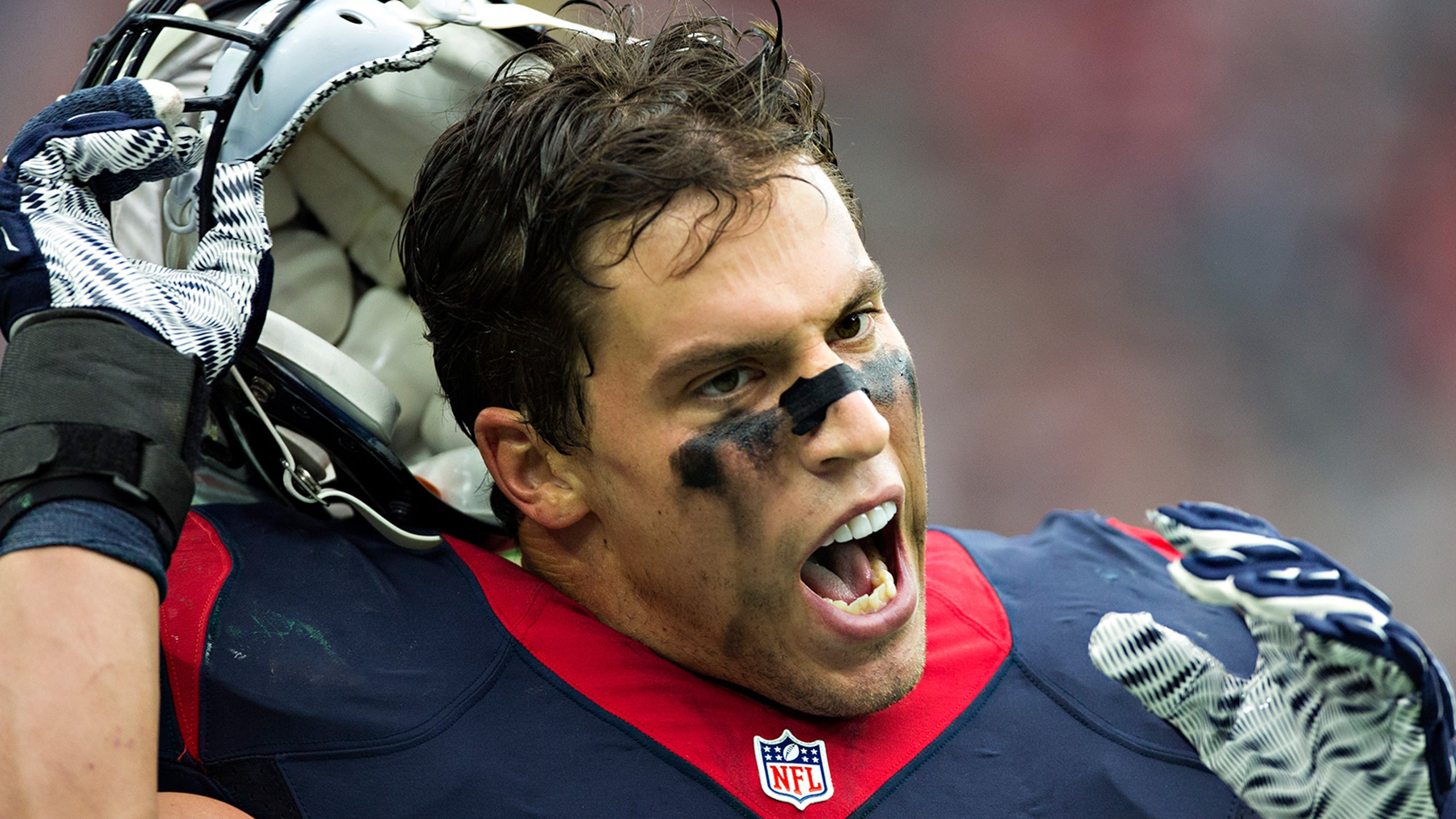 Texans' Brian Cushing morning beverage sounds intense (and gross)
BY Jimmy Traina • January 8, 2016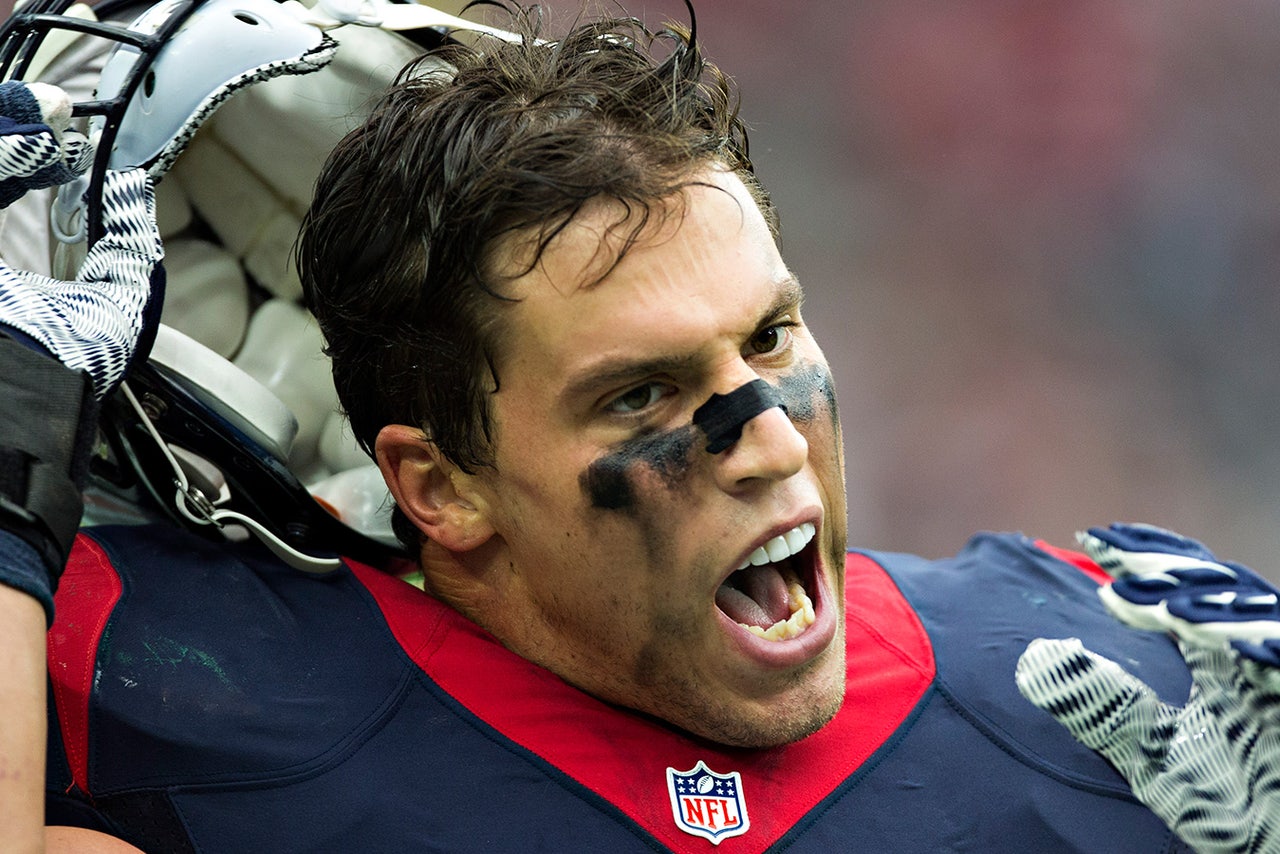 Brian Cushing has quite a relationship with coffee.
Over the summer, the Texans linebacker famously said on "Hard Knocks" that he used to go to Starbucks, but then he realized he "wasn't a chick."
Yes, Cushing thinks only females drink beverages from Starbucks.
That brings us to what kind of coffee Cushing does drink.
In a new ESPN feature, we learn that he downs cold coffee with half a stick of butter in it every morning.
Apparently this is a thing, and it's known as Bulletproof Coffee. The theory, using grass-fed unsalted butter, is that the drink will help you burn fat for energy all day long.
---
---