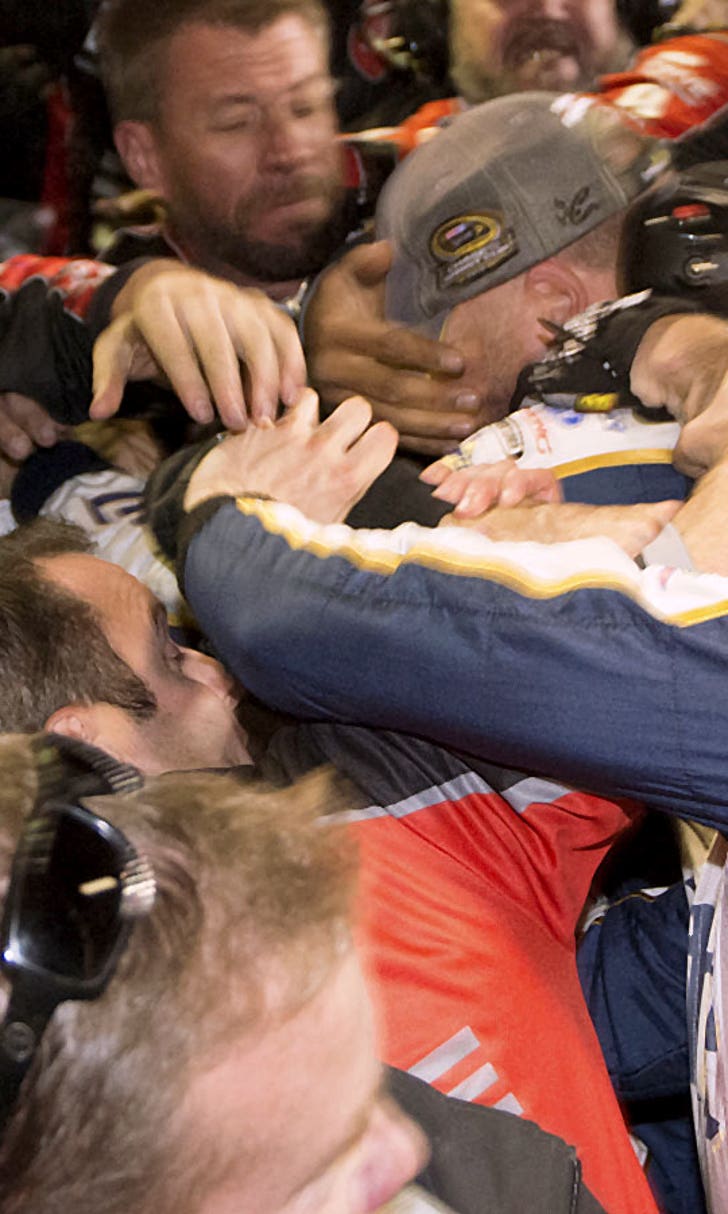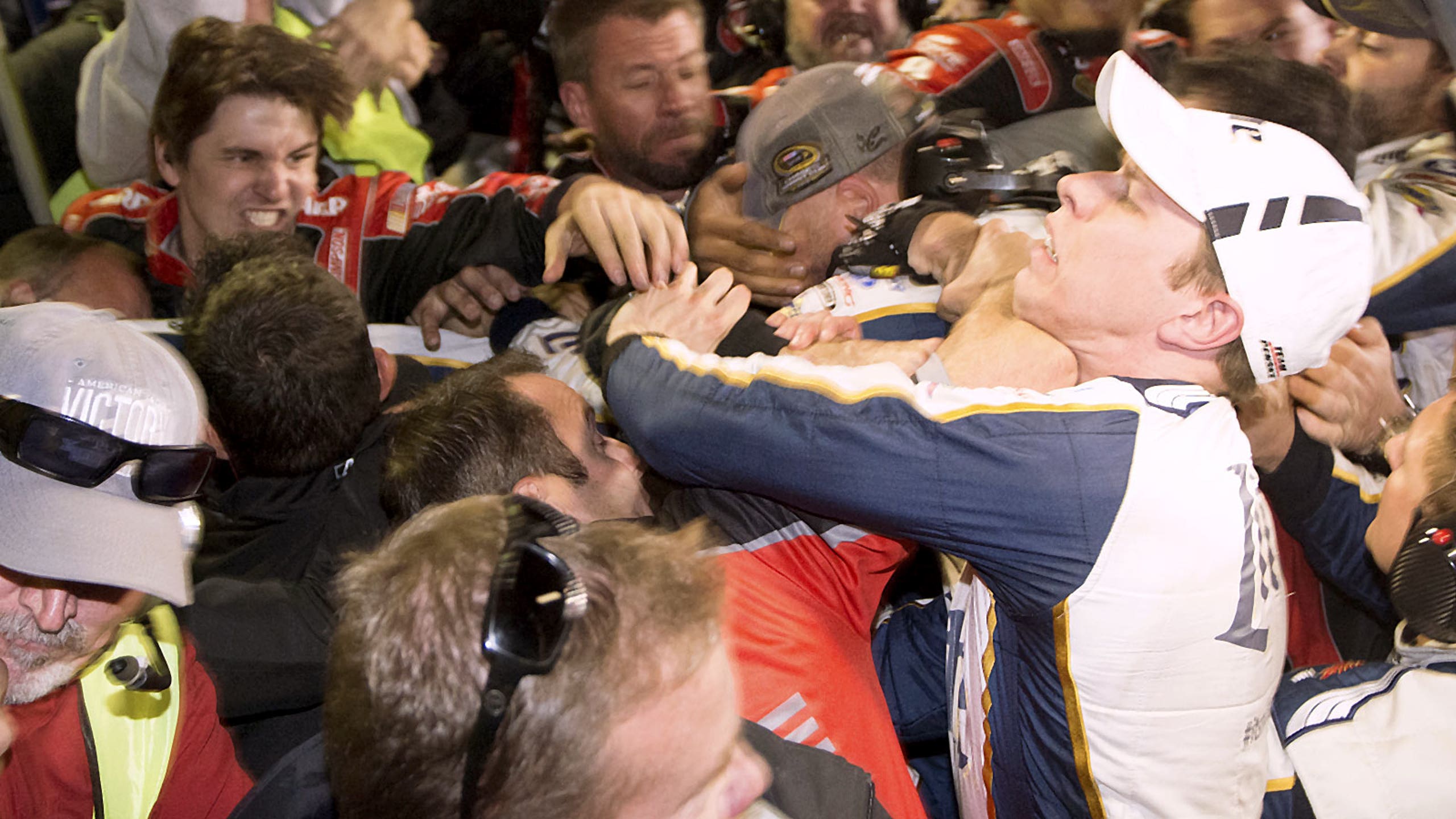 Talking fights, Bad Brad, the Chase and the 2015 Sprint Cup champion
BY foxsports • November 19, 2014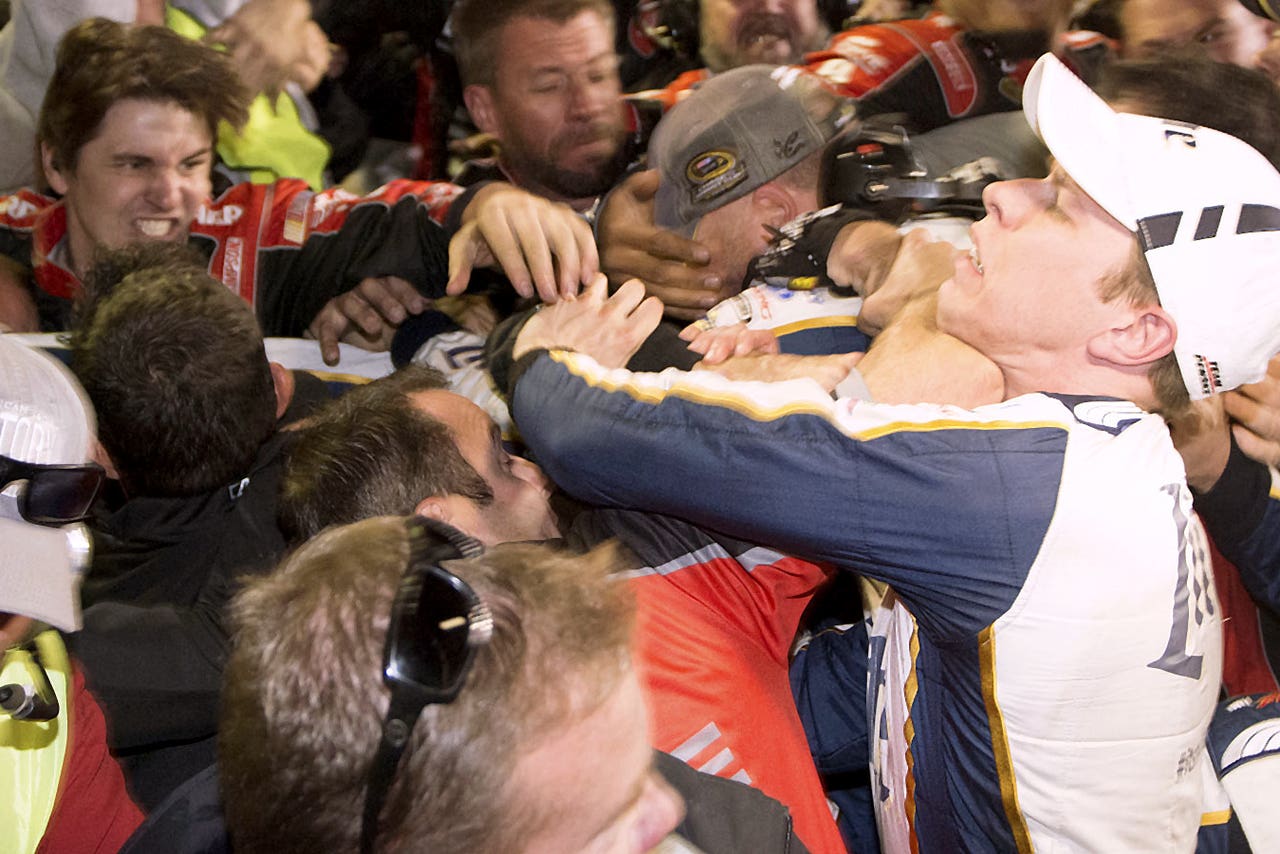 FOX Sports broadcaster John Roberts joins FOXSports.com editors Jay Pennell and Joe Menzer on this latest edition of Bump 'n' Run, where the hottest NASCAR topics of the week are debated.
1. What do you say to all those -- mostly they appear to be Jeff Gordon fans -- who say the Chase needs overhauled or at least tweaked?
John Roberts: We appreciate your passion, but you need a hug. This was great, no matter who won it.
Jay Pennell: I say they're just bitter their driver didn't make it, and there's always next year. His teammate Dale Earnhardt Jr. did keep him out of the final four by winning at Martinsville.
Joe Menzer: Yeah, I'm a little tired of hearing the whining. This was a fantastic Chase. I like Jeff Gordon, I understand the frustration of him and his fans to some degree, but let it alone now.
Roberts: I'm a big Jeff Gordon fan. But please, NASCAR, you got this one right. Don't change a thing.
Pennell: I can't believe it ... we all agree! I wrote a piece before the final race saying NASCAR needed to leave the Chase alone for a few years, and after Sunday's thrilling finale, I am even more convinced now they should let it be.
Menzer: I mean, this Chase had everything. It had Game 7-type moments -- more than one, in fact. It had underdogs, overachievers, drama, and in the end, it had arguably the fastest car and best team all year long still needing to win a race to win it all.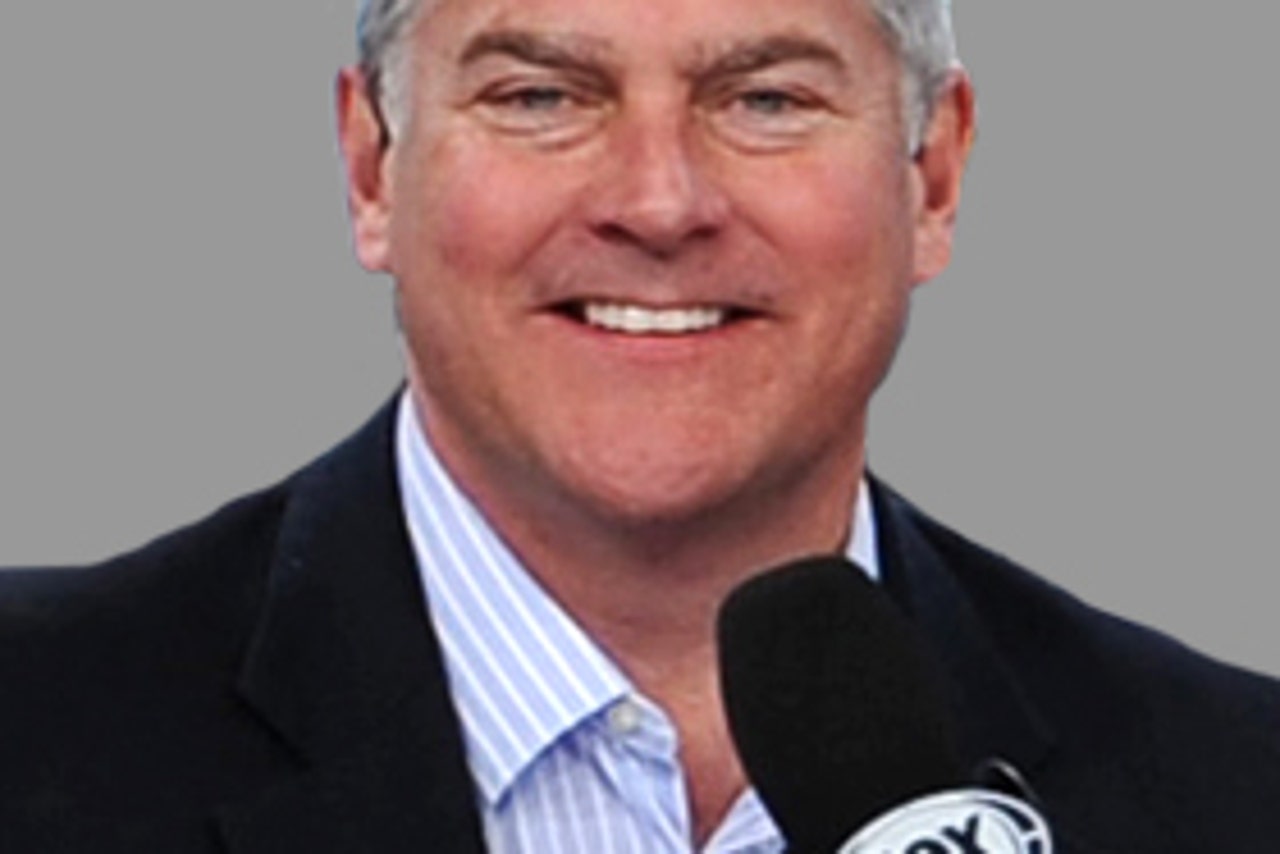 John Roberts
Follow John on Twitter @TheJohnnyTV
Pennell: It was one of the best 10-race stretches I can ever remember and had some of the hardest and most competitive racing I've ever seen. I think it worked and got the teams to elevate their game each and every week to beat one another, and the passion was clearly there.
Roberts: It had passion ... competition. It had absolutely everything we watch sports for.
Menzer: Including fights!
Pennell: I think the fights just prove that this format elevated the intensity level that much more. Plus, it clearly got everyone talking -- even the mainstream media and non-NASCAR fans!
Roberts: I'll bet the same people who are complaining now are the same folks who were complaining a couple years ago when we headed to Homestead with Jimmie Johnson needing to finish 25th or something like that to clinch yet another title.
Pennell: Unfortunately, John, you're never going to make everyone happy. I had a neighbor tell me he quit watching last week because he's a Gordon fan and his driver missed the final round by one point. He sure missed a heck of a race.
Menzer: What about Gordon's idea to tweak it so in each round of the Chase, the guys still alive in the Chase only race against each other in a Chase-only points system?
Pennell: I don't like it all. This is a sport where you race against each of the 42 other competitors, not just the championship-eligible guys. Your points should reflect where you finish in each race, not just against the fellow Chase drivers.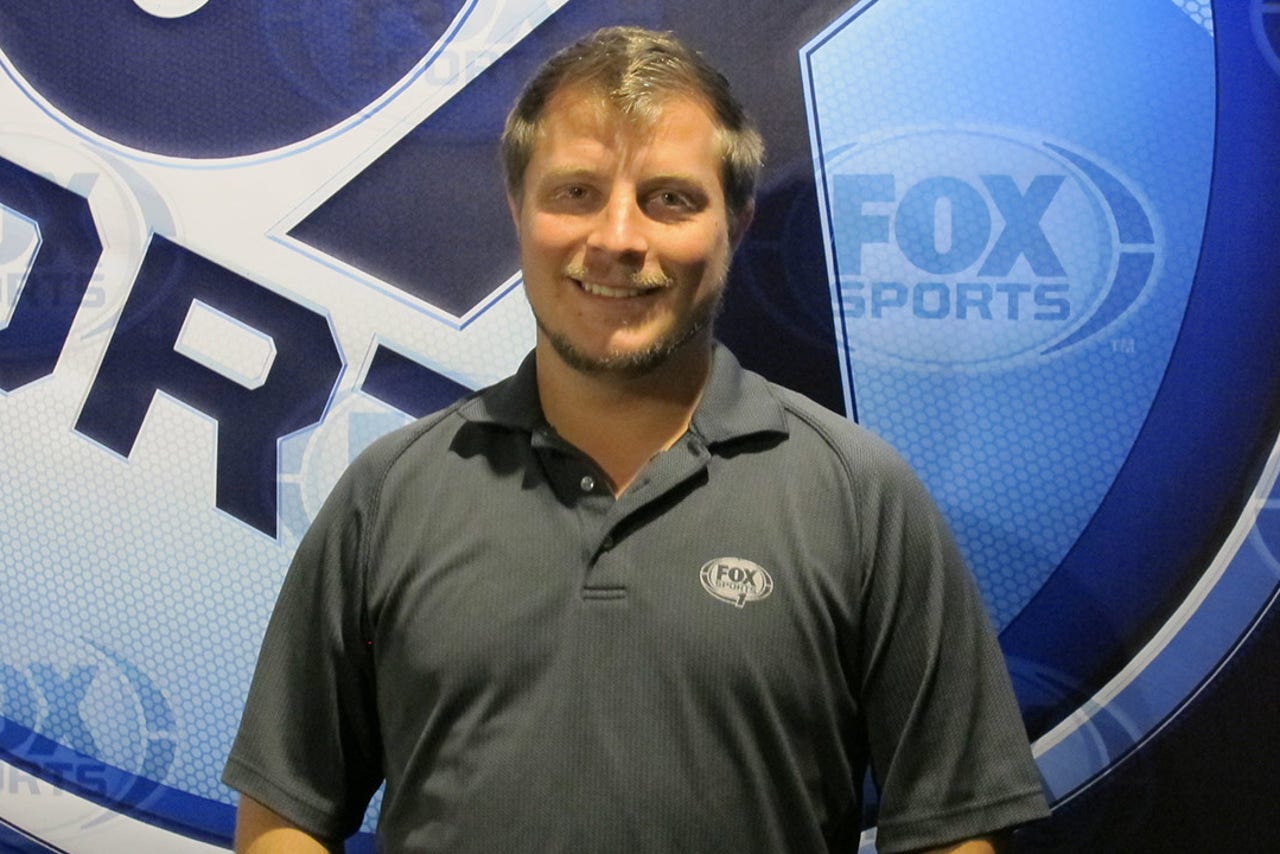 Jay Pennell
Follow Jay on Twitter @jaywpennell
Roberts: I understand what he's saying ... barely. But it would confuse the crap out of the fans. Leave it alone and let us get used to it as it is.
Pennell: Plus, as you're eliminated from Chase contention, you're still competing for fifth in the standings. That would not work out as well if the Chase drivers had their own point system. Every spot matters, every spot and point is that much more important, and if you don't like it, the solution is simple. Finish better.
Roberts: This Chase format gave us the best of both worlds -- you had guys like Harvick and Brad Keselowski who had to win races to advance, and did, and you had guys who were consistent and reached the final four on points, like Denny Hamlin and Ryan Newman.
Menzer: Newman ran his butt off in the championship race, which sort of made us forget he was the only one of the Championship 4 who didn't have a win all year. But you have to realize, as it turned out he would have had to win the race to win the championship. So he would not have been the first winless champion in the 65-year history of the sport. That might have tough to swallow.
Pennell: I don't think it would have been too tough for Newman, Richard Childress and that 31 team to swallow.
2. Will any of the feuds that reached boiling points during the pressure-packed Chase carry over to next year?
Roberts: I think you can just about bet the ranch on it. Remember what Jimmy Spencer said, "They don't forget!"
Pennell: Not sure about feuds, but I think everyone but Logano will race Keselowski a lot different for quite some time.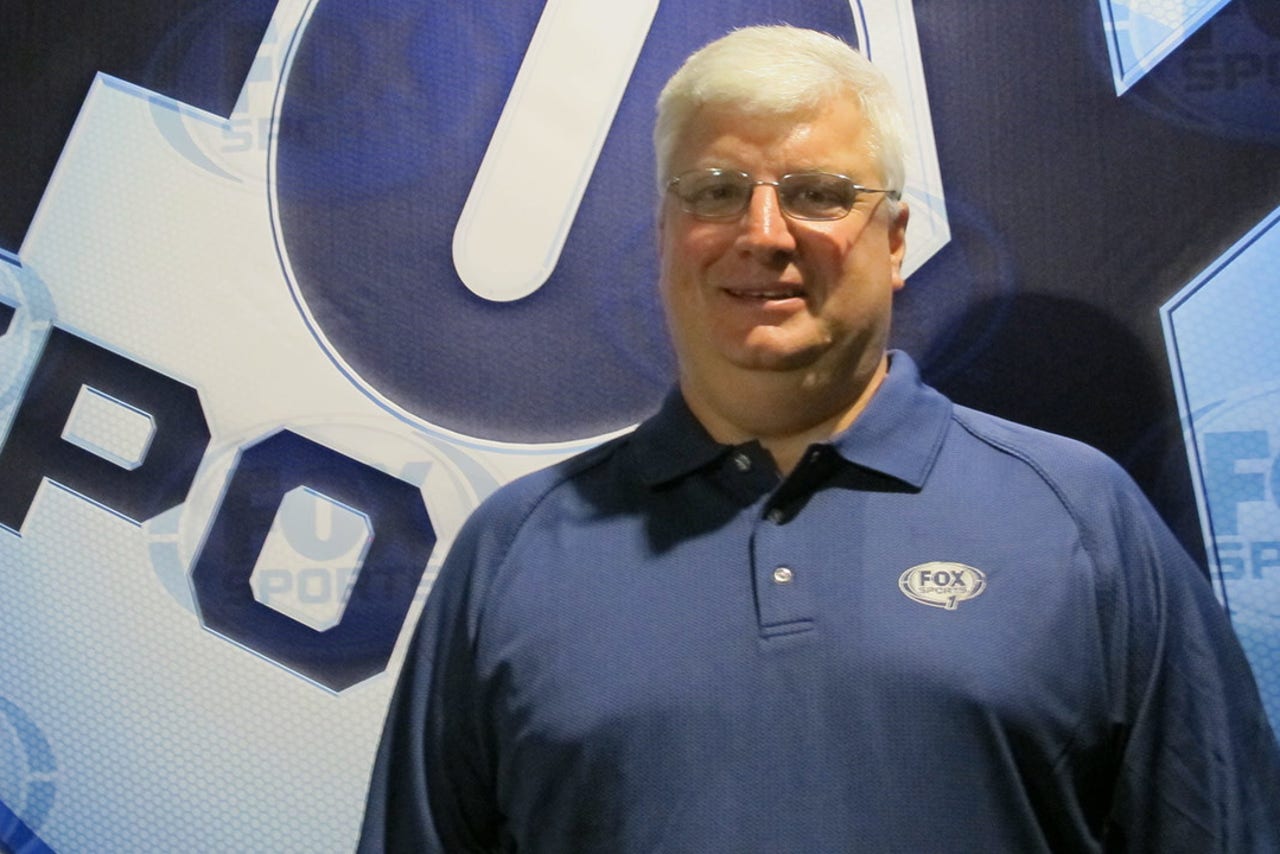 Joe Menzer
Follow Joe on Twitter @OneMenz
Menzer: Wait a minute. You have a ranch, JR? That's TV money talking there.
Roberts: It's very small. I'm talking about the ranch, of course.
Pennell: Hey now! It's not the size of the ranch that matters; it's what you do with it.
Menzer: So what do we think here? Everybody in the garage tries to wreck Brad Keselowski at some point next year? Because it sure seems like everyone is mad at him.
Roberts: I got in a fender-bender in the FOX Sports parking lot the other day -- and even I blamed Brad Keselowski for it!
Pennell: I don't think they go out there and try to wreck him, but I guarantee they don't give him an inch on the track. They have seen how he is willing to race. They'll act accordingly around him.
Menzer: You know, there always seems to be so much talk about retribution, and it so rarely seems to come to pass. Now you're talking about a three-month break for these guys to cool down. Plus, Harvick won the title. And that might settle him down -- because I would have voted him as Most Likely to Try to Kick Brad's Butt.
Roberts: Or at least push him into another fight.
Pennell: I think Gordon proved he was the one Most Likely to Try to Kick Brad's Butt. The offseason may calm the intensity Brad's actions at Charlotte and Texas caused, but I certainly don't think they'll forget, and will race him differently from here on out.
Menzer: I'm just glad "Harvick-ing" never caught on at the office. Or did I see you "Harvick" Kenny Wallace just the other day, JR?
Roberts: Yes, you did. I pushed him right into Jeff Hammond.
Menzer: Well, I notice you didn't push Hambone. You don't want to mess with former East Carolina football players.
Roberts: Also, I couldn't reach him through the tanning booth.
Pennell: Ouch! Roberts-1, Hammond-0. Just be careful he doesn't hog tie you or something. He'll pull out some rodeo tricks. Either that or just go to beating on your head like he did Rusty Wallace's crew members back in 1989.
Menzer: Poor Jeff isn't even here to defend himself today. So seriously, who all is mad at Brad? Gordon. Kenseth. Apparently Harvick. Hamlin. Anyone else? Maybe you, JR, for the alleged parking lot incident.
Pennell: I think that's a pretty solid list right there. I think the only people who aren't a bit upset with Brad is Team Penske.
Roberts: I think even my dog, Phillip, the Mediocre Dane, is mad as Keselowski. But let's be honest, I still say he did absolutely nothing wrong at Texas. He just drove his race car.
Menzer: I've been saying that all along. He did nothing wrong at Texas. Charlotte, yes, he was out of control and out of line after that race. But at Texas, he did what he was supposed to do -- and that's when all the Gordon fans started whining. Fact is, and Jeff Hammond the former crew chief actually pointed this out in last week's Bump 'n' Run, Gordon and his team cost themselves a spot or two, and possibly a shot at the title, by losing their composure on pit road following that incident.
Pennell: While his actions at Texas were the spark that lit the explosiveness of the situation, Keselowski has been laying out that fuse for a long time. I think what has ruffled the feathers and upset his competitors the most is his attitude and opinion of where he stands in the sport. I think --€" at times -- he tries to be the voice of the garage, a self-proclaimed student of the sport, and all that. Well, when you're still relatively new to the sport and you have veterans like Jeff Gordon, Matt Kenseth and Kevin Harvick saying otherwise, maybe you should reevaluate your approach.
Menzer: I hear what you're saying. But Brad's good for the sport, whether folks like him or not. You always need someone to wear the black hat, and it's firmly on his head now. It also sounds like he has no intention of reevaluating his approach no matter who says what about him.
3. I think we all agree that Harvick is a deserving champion, so congrats to him. Who is your pick to win it all next year, and why?
Roberts: Because of the new rules package, I say Jimmie Johnson and Tony Stewart are going to battle for the title next year. And I'm picking Jimmie Johnson. He gets title No. 7 next year to tie him for the most all-time with Hall of Famers Richard Petty and Dale Earnhardt.
Menzer: I'm going to pick ... drum roll, please ... or better yet, Darth Vader music ... Brad Keselowski.
Pennell: Whoa! Menzer is going to the dark side!
Menzer: And I'll tell you why I'm picking Bad Brad. Say what you want about him being overaggressive or sometimes coming off a little arrogant -- but this dude can really drive, he's got great resources behind him at Team Penske including one of the best crew chiefs in Paul Wolfe, and he just doesn't give a flip what anyone thinks. He's going to drive to win.
Roberts: The reason I think Johnson and Stewart will do well next year is because it will go back to an era when those guys dominated. Less downforce.
Pennell: As for my pick, I'm sticking with this year's pick, Jeff Gordon. I think they'll be just as competitive next year as they were this year. They've learned how to lose a championship in this format; now they'll learn from their mistakes and be even stronger.
In addition, I was talking to a Hendrick team member this weekend in Homestead who said they have been working on the 2015 package since rumors of it started circulating the garage. We all know how strong the Hendrick organization is at adapting to new packages, and I think they'll be hard to beat next year.
Menzer: Johnson, yeah, maybe. I can see that. I don't see him and crew chief Chad Knaus resting at all after this season, which might have been OK for others but was a great disappointment to them.
But Stewart? Nah. I think at his age, his best years are behind him. And I think probably the same is true of Gordon. Both are 43, and both have had to put so much into the last couple of years physically and mentally. You can't keep doing it year after year after year forever.
Pennell: You're crazy about Gordon after the year he had this year. And you can never write off Stewart. It may look like the best years are behind him, but he hasn't run a full Sprint Cup season since 2012. He was competitive over the last few weeks of the season and will win a race in 2015, making him a part of the Chase.
Roberts: I'm telling you, don't write off Tony Stewart. I'm warning you.
Menzer: You're not going to sneak up on me and try "Harvick-ing" me into Pennell, are you? He's not that big, but he's a former wrestler ... and I'm old.
Pennell: You don't want to do that, JR. I'm scrappy, and I've been in a few mosh pits in my day. You certainly don't want Hammond and me on your bad side!
In all seriousness, hope you guys have a great offseason, and thanks for being a part of Bump 'n' Run!
Menzer: Going forward, maybe we'll discuss changing the name to "Harvick-ing 'n' Run."
VIDEO: Winner's Weekend looks back at Kevin Harvick and how he clinched his first Sprint Cup championship
---
---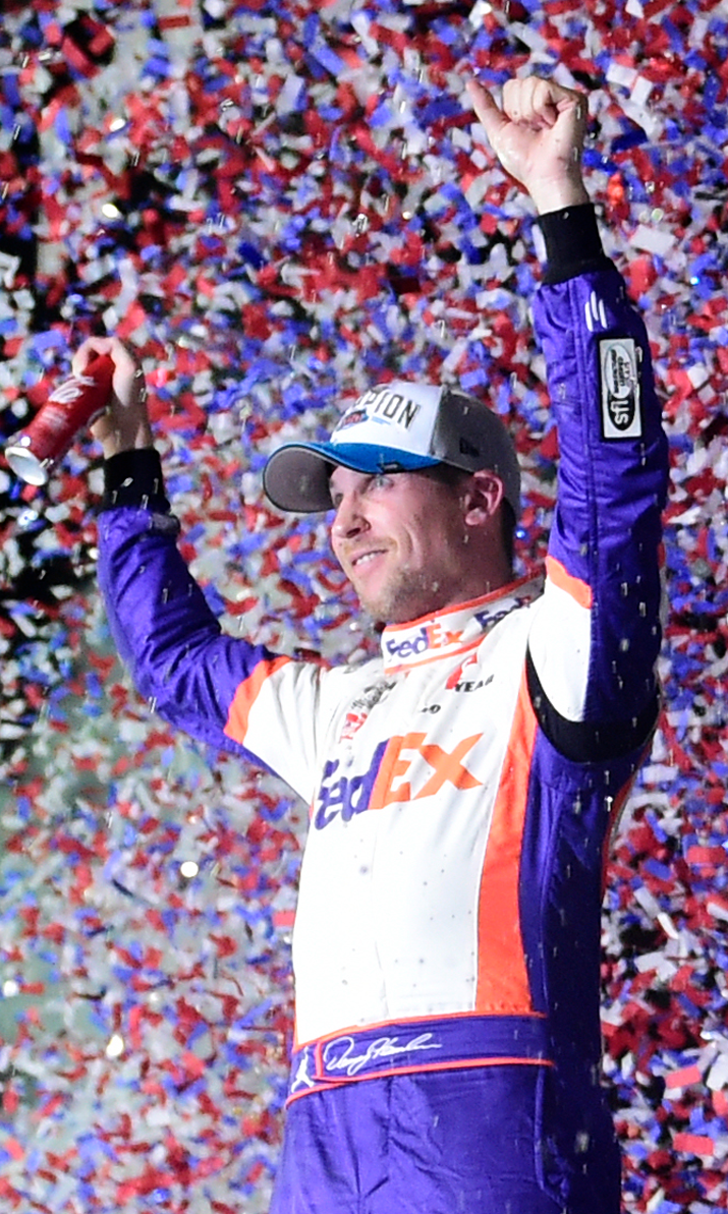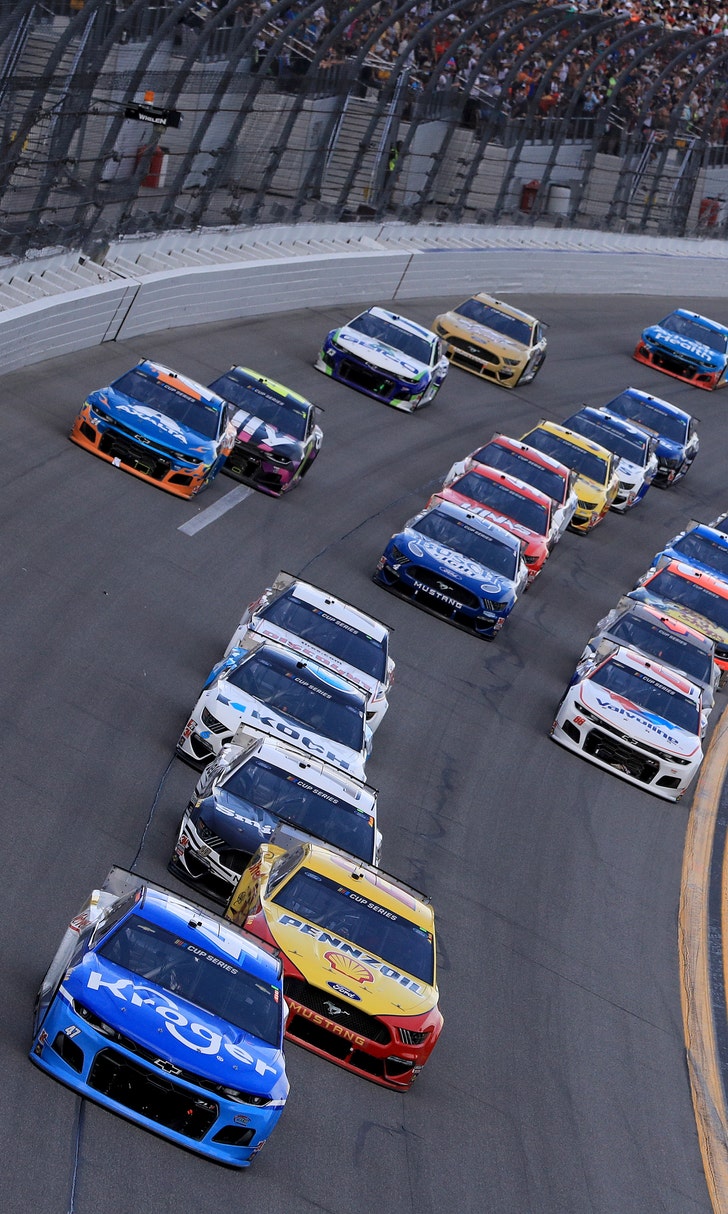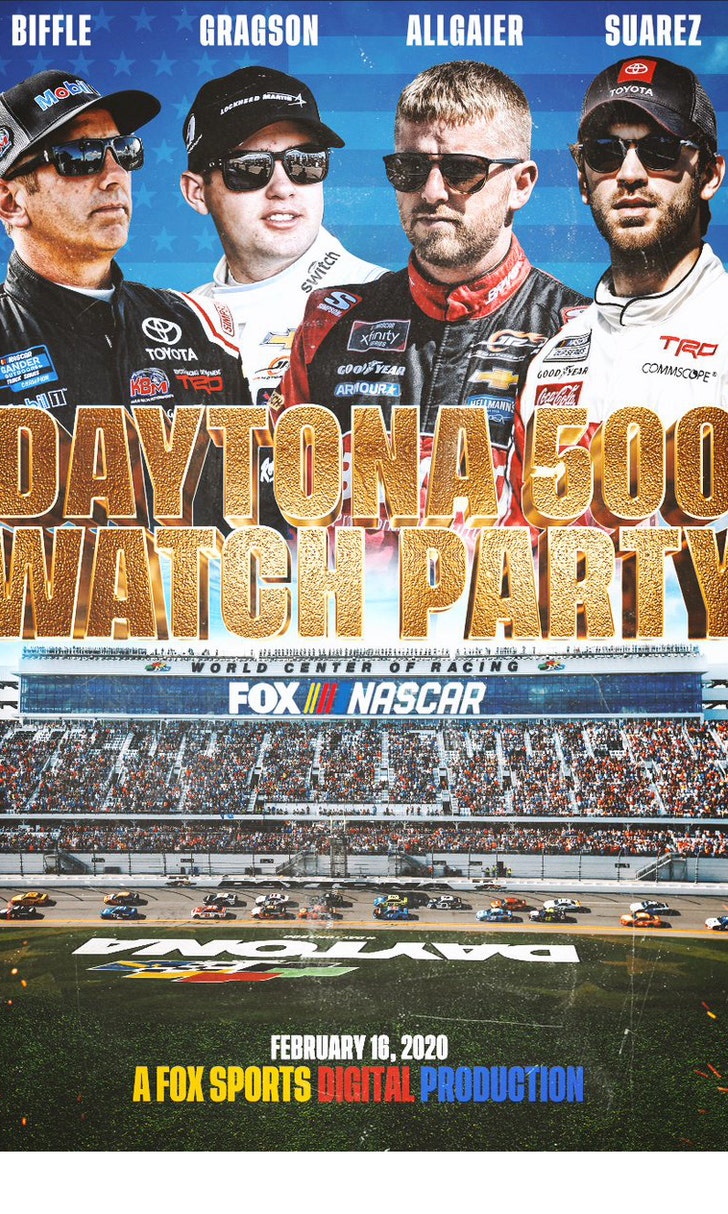 The Daytona 500 Watch Party!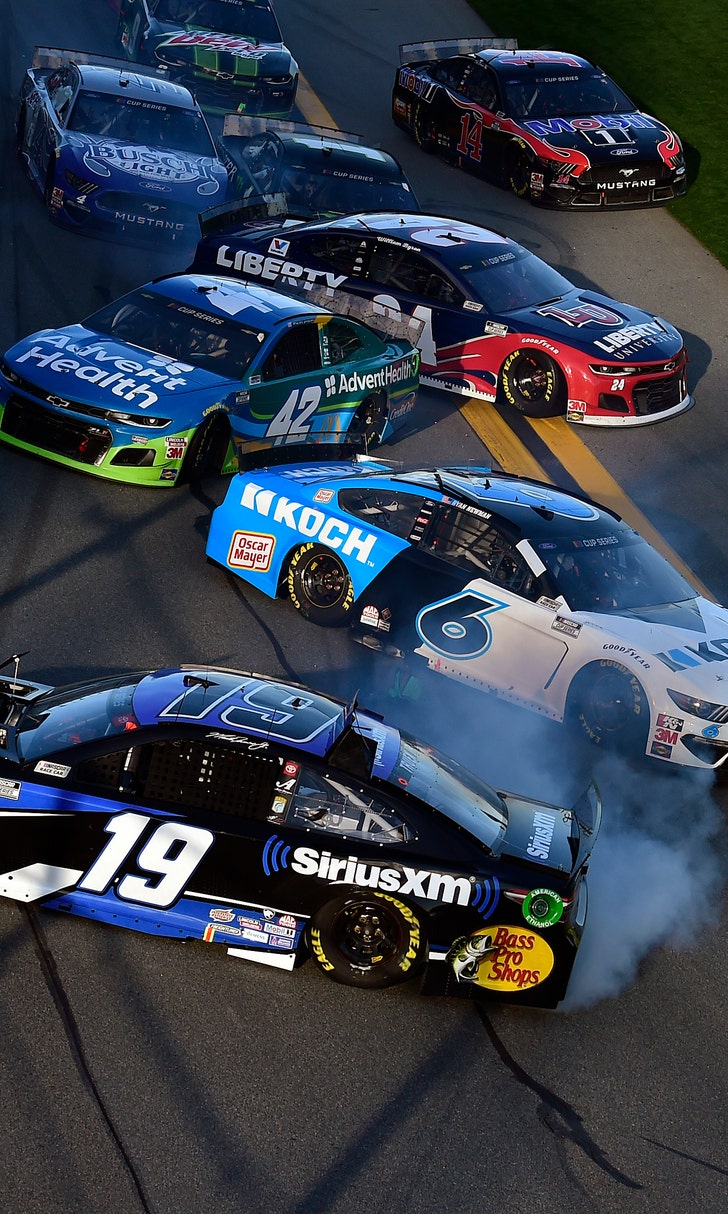 The Numbers Game At Daytona