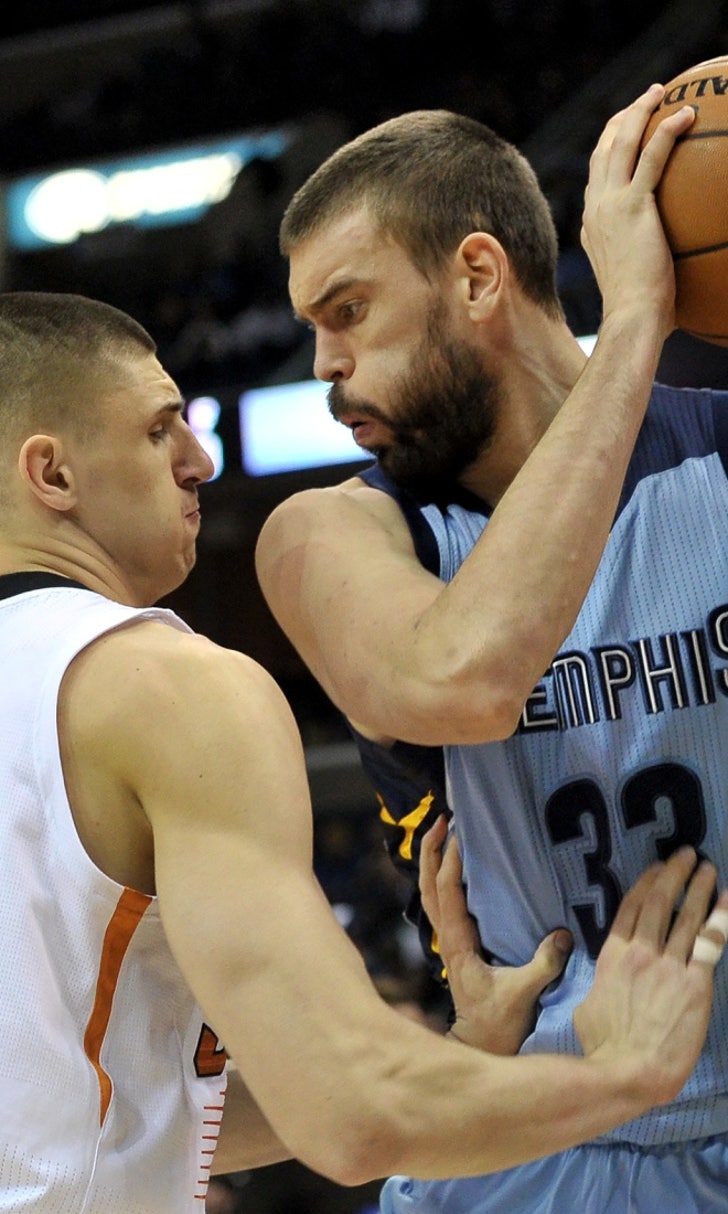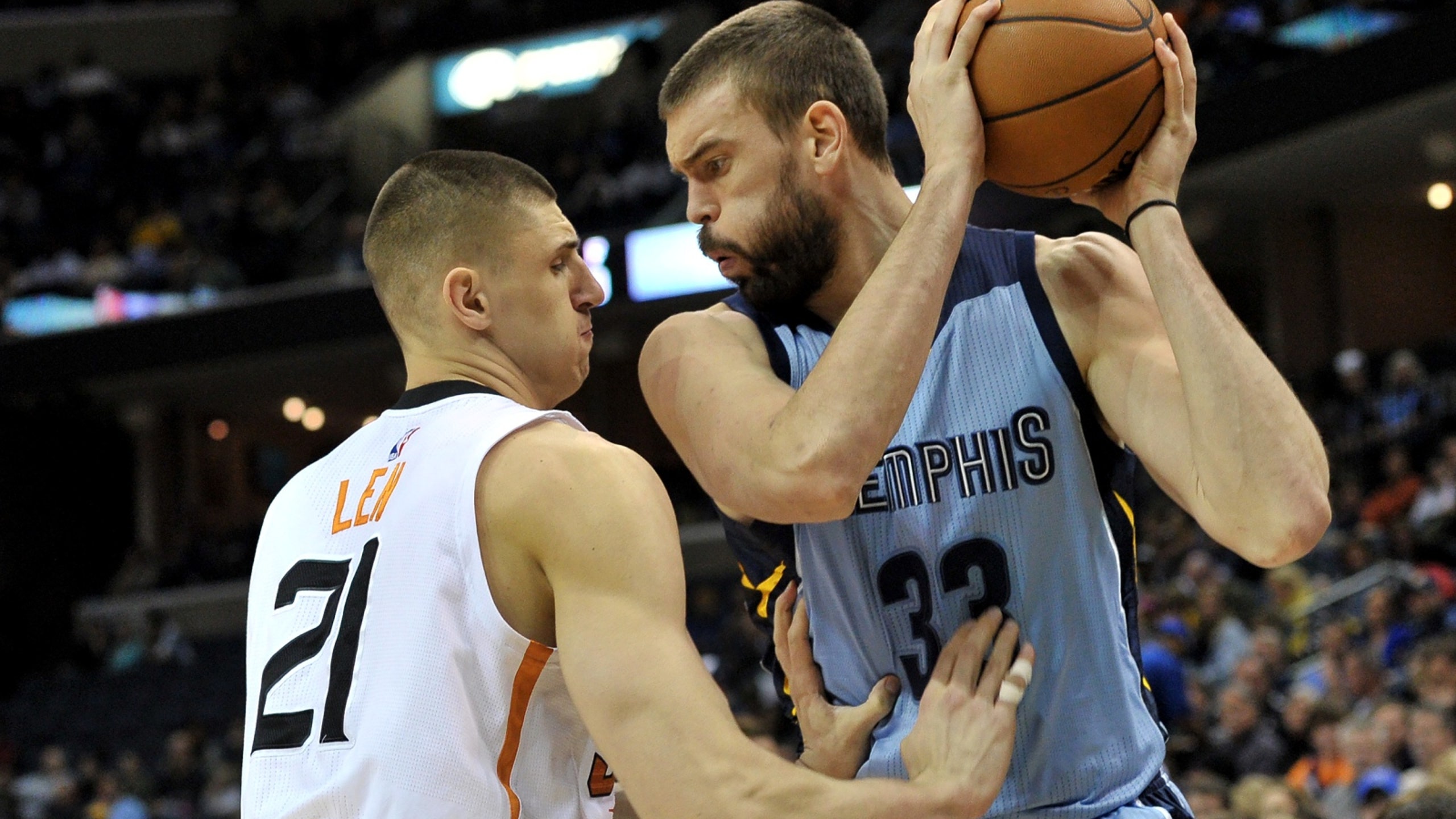 Suns' slate doesn't get any easier as Grizzlies come to town
BY foxsports • February 2, 2015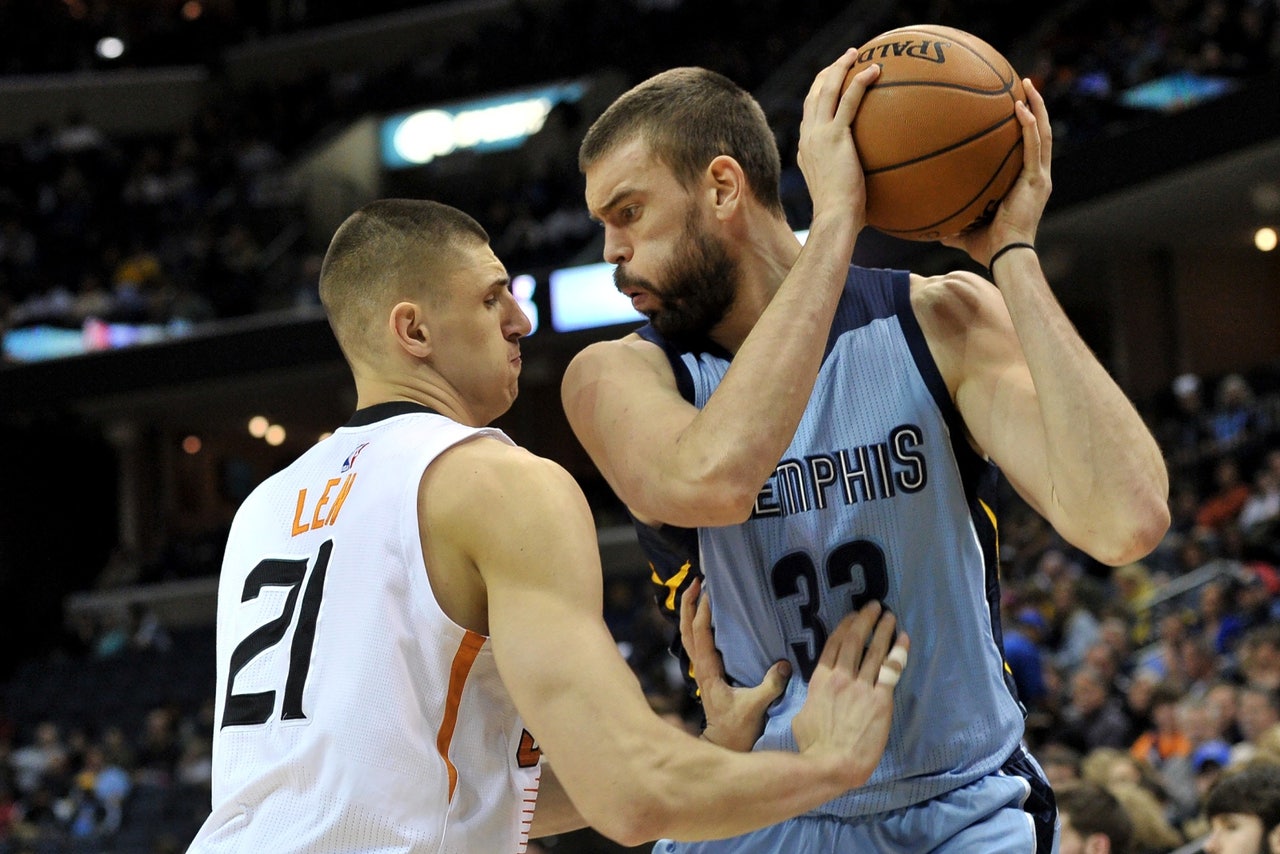 After a brief yet disappointing trip, the Suns return to Phoenix looking to regain the momentum they built during a long homestand.
That homecoming, however, features a matchup against one of the NBA's top teams.
The Suns will continue trying to keep pace in the competitive Western Conference on Monday night when they host the Memphis Grizzlies at 7 p.m. on FOX Sports Arizona.
Phoenix (28-21) enjoyed six wins during its franchise-record eight-game homestand from Jan. 13-30, but followed that stretch with a 106-87 loss at Golden State on Saturday. The Suns shot just 36.3 percent -- their first mark under 40.0 percent in 24 games.
They also struggled in terms of possession. After averaging only 12.8 turnovers during the lengthy homestand, Phoenix coughed up 22 giveaways against the Warriors. The Suns are 1-5 this season when they record more than 20 turnovers.
"It's hard to play against them when you start turning the ball over," point guard Goran Dragic told the team's official website. "They pushed it and got open looks and they got some easy layups."
The point total marked a season low for the usually explosive Suns, who averaged 108.3 on the homestand and rank near the top of the NBA with 106.8 per game this season.
Eric Bledsoe (16.9 points per game) and Dragic (16.5) lead the balanced offense, which features five players averaging more than 13.0. Markieff Morris is scoring 15.2 points per game, while reserves Gerald Green and Isaiah Thomas combine for 28.4.
That offensive production has helped Phoenix to eighth place in the competitive West, two games ahead of New Orleans.
Memphis (35-12) also sits in the playoff picture, albeit much more comfortably. The Grizzlies lead the Southwest Division and own the second-best record in the conference behind the Warriors.
The Grizzlies head to Phoenix following an 85-74 win over Oklahoma City on Saturday, and their matchup with the Suns kicks off a three-game trip.
"We're going to be on the road for a few days," center Marc Gasol told Memphis' official site. "We have to keep raising the bar. We cannot be satisfied. I'm happy and we had a good game (Saturday), but we're going to be on the road and we're going to be tested again against different teams."
Memphis has won 10 of its last 11 and can grab a season-best seventh consecutive win Monday, which would stand as its longest streak since an eight-game run Feb. 8-27, 2013.
The Grizzlies' hot spell began with a 122-110 double-overtime win against Phoenix on Jan. 11. Zach Randolph had 27 points and 17 rebounds in that win, while Mike Conley contributed 25 points and eight assists.
Memphis, which also won its previous visit to Phoenix on Nov. 9, has won the last six overall meetings with the Suns.
"(Phoenix) likes to play freestyle basketball," Gasol said. "We're going to have to communicate. A lot of people are going to be out of their positions outside of the paint."
---
---