Major League Baseball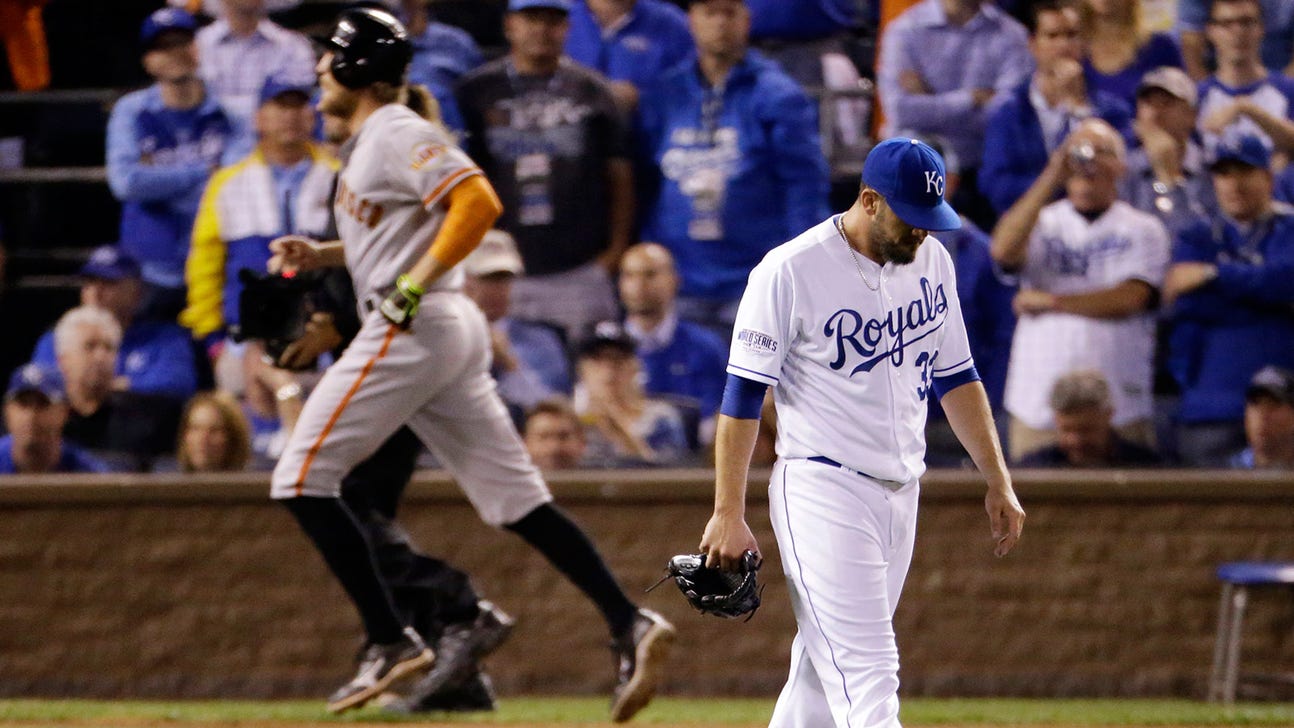 Major League Baseball
Shields shaky, Giants pounce to give Royals first postseason loss
Published
Oct. 21, 2014 11:45 p.m. ET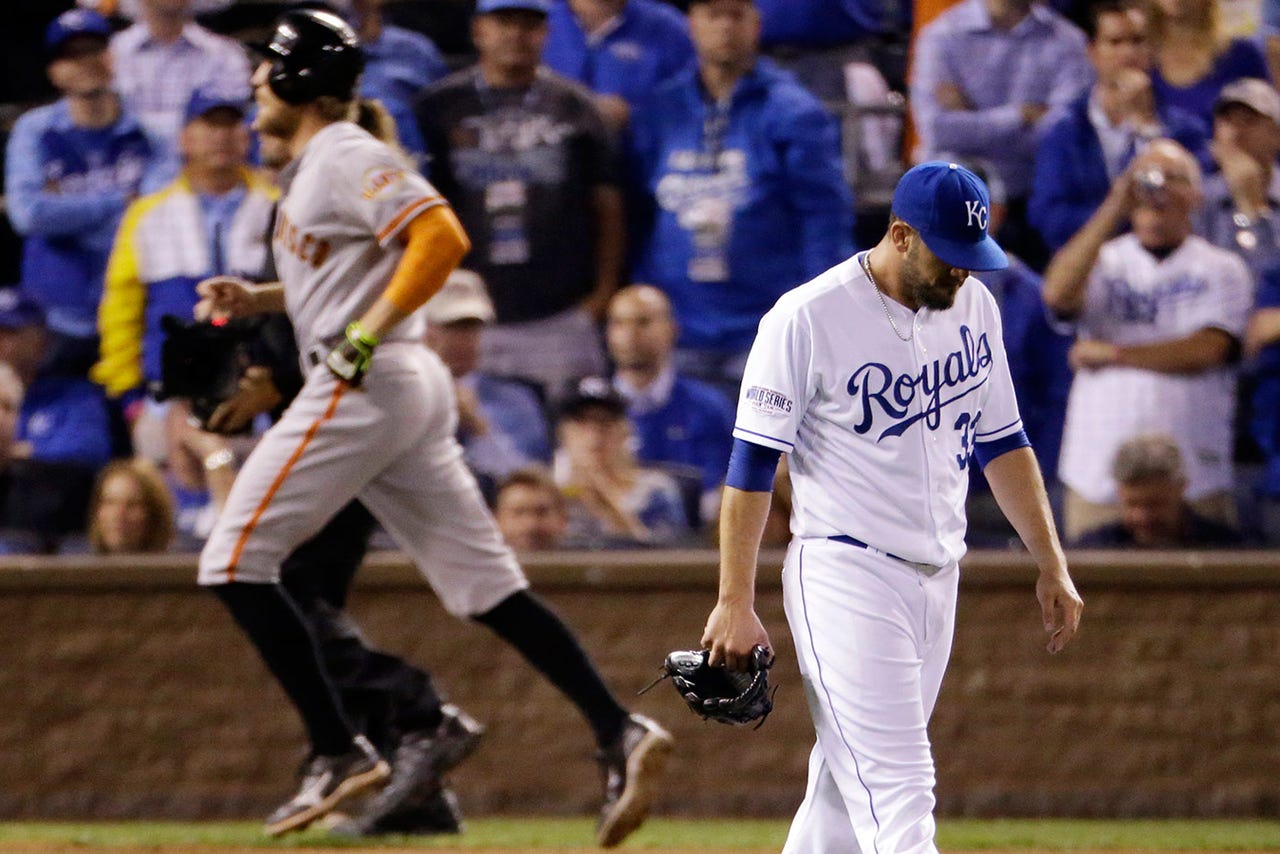 KANSAS CITY, Mo. -- OK, so the Royals can't sweep every series.
The Royals, after setting a major-league record by going 8-0 to start the postseason, showed they are human after all, stumbling 7-1 to the San Francisco Giants in Game 1.
The Royals' bounce-back ability now will be tested for the first time in the postseason as Yordano Ventura will take the mound Wednesday night.
This one got away early when Big Game James Shields again struggled in the postseason, digging the Royals an early 3-0 hole and then not being able to make it out of the fourth inning. Shields wound up giving up five runs.
That was plenty for Giants starter Madison Bumgarner, who continued his mastery on the road in the playoffs. Bumgarner's streak of scoreless innings on the road finally ended at 32 2/3 innings, an MLB record, when Sal Perez homered in the seventh.
But Bumgarner was magic most of the night, holding the Royals to one run and three hits through seven innings. He walked one and fanned five.
3 UP
-- Good defense early. The Royals tried to bail out Shields early after Pablo Sandoval ripped a double into the right-field corner. Gregor Blanco scored on the play but right fielder Nori Aoki threw a relay perfectly to Omar Infante at second, and Infante threw a strike to home to get Buster Posey trying to score from first. Two excellent relays.
-- Danny's relief appearance. Hopefully, left-hander Danny Duffy's performance will put an end to the rumors that he has not started in the playoffs because he was hurt. Duffy relieved Shields and inherited a mess but eventually found his command and pitched well through three innings. He gave up just one hit, walked three and gave up two runs while striking out three.
-- A good sign for Sal? We all know how badly Perez has been slumping the last six weeks. In the playoffs he was hitting a woeful .118 before he grounded into a double play and struck out. But in his third at-bat, Perez ran into a slider and belted it into the Royals' bullpen in left. The Royals sure could use his bat this series.
3 DOWN
-- Shields' playoff slump. Once again, Shields struggled mightily in a start and it dug the Royals too big a hole this time. Shields got roughed up for five runs in three-plus innings, pushing his playoff ERA this year to a whopping 7.11. Shields had no command of his changeup and he was reduced to a fastball pitcher -- and the Giants took advantage. Hunter Pence delivered the big blow, a booming two-run home run to right-center field on a fastball at the knees. Shields got in trouble again in the fourth when Pence ripped a double down the left-field line. After a walk, Michael Morse shot a single to center to make it 4-0 and that was Shields' night. By the way, Shields now has a career 5.74 ERA in the playoffs.
Watch the Boulevard Royals Live postgame show on FOX Sports Kansas City after every Kansas City Royals postseason game.
-- The Royals' offense in the third. This could have been a completely different game had the Royals taken advantage of a huge scoring chance in the third. Down only 3-0, the Royals got runners on second and third with no outs when Infante reached on an error and Mike Moustakas doubled into the right-field corner. At that point, the Giants were conceding the run with the infield back as Alcides Escobar stepped up. But Esky hacked at four straight pitches high and out of the strike zone instead of waiting for a pitch down to hit a ground ball. Esky struck out finally. Then Aoki got fooled on a curve and struck out. After Lorenzo Cain walked to load the bases, the crowd again got into it. But Eric Hosmer silenced them immediately by hacking at the first pitch he saw and tapped out softly to second base.
-- No patience. Most of the Royals took the approach of hacking at Bumgarner all night. That is, except for Cain, who was patient in his first at-bat and saw nine pitches before getting hit in the foot with a pitch. Cain then drew a walk in the third. No one else was that patient.
You can follow Jeffrey Flanagan on Twitter at @jflanagankc or email him at jeffreyflanagan6@gmail.com.
---
---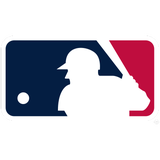 Get more from Major League Baseball
Follow your favorites to get information about games, news and more
---