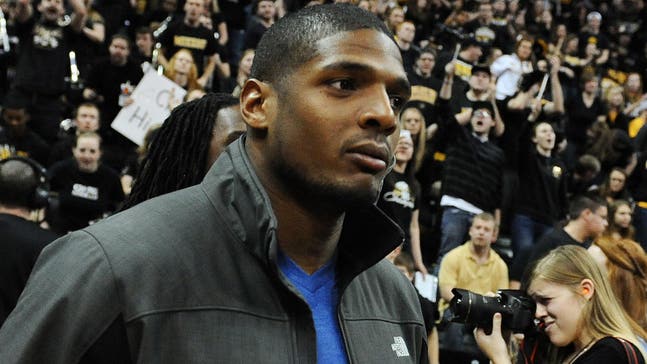 Report: Michael Sam's boyfriend is grandson of Mafia boss
Updated
Mar. 4, 2020 12:19 p.m. ET

Michael Sam and his boyfriend have been the talk of the sports world all week, and now the story is getting even more interesting.
Sam made history as the first openly gay player drafted by the NFL when the Rams took him in the seventh round, then made sports show highlights by sharing a celebratory kiss with his boyfriend. Now, the New York Daily News is reporting Sam's boyfriend, Vito Cammisano, is the grandson of one of the most infamous mobsters in Kansas City history, the late Mafia boss William "Willie the Rat" Cammisano.
How did he get the name Willie the Rat?
According to testimony from a 1980 Senate hearing, "Willie was called Willie the Rat because he killed people and stuck them in the sewers so the rats could eat them."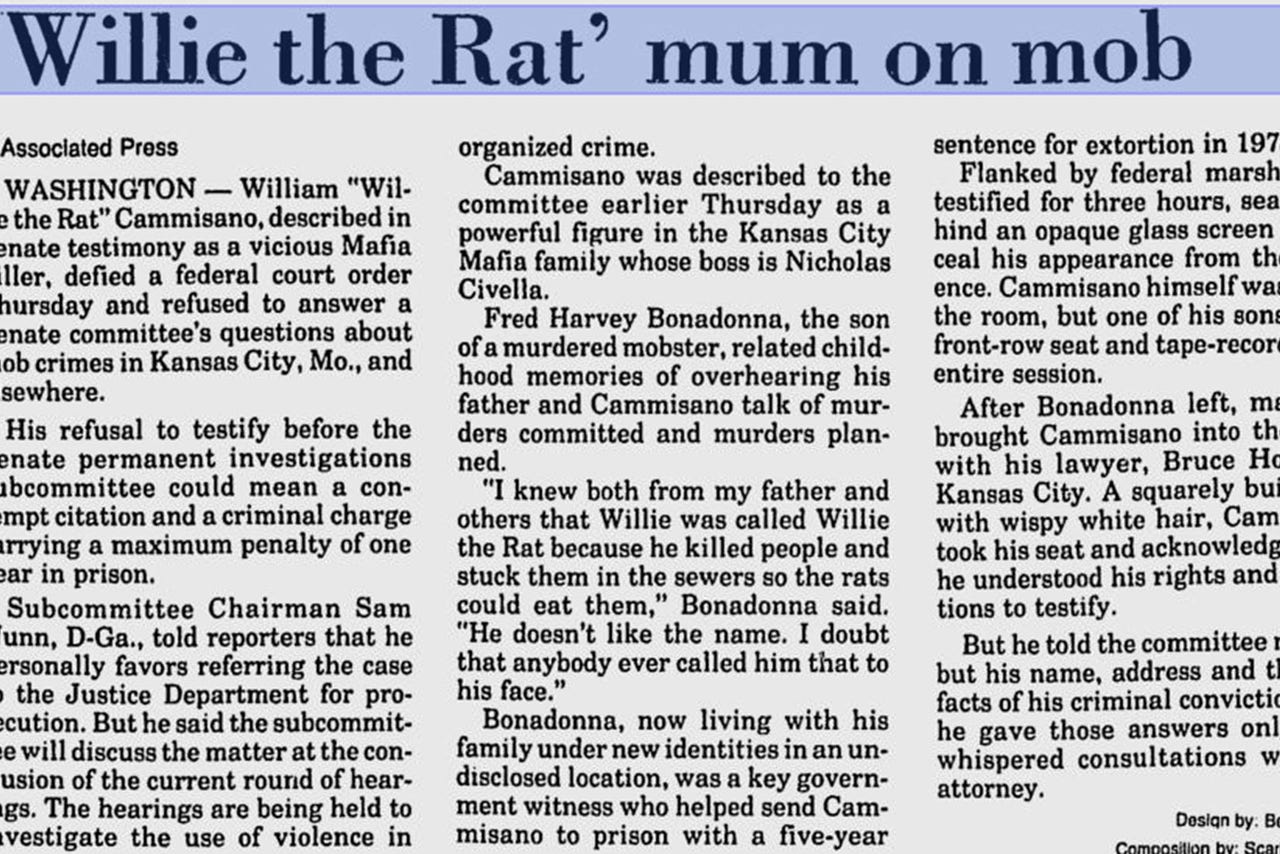 AP article on Willie the Rat.  
The Rat had quite the rap sheet, as you might expect. From bootlegging to accusations of murder and refusing to cooperate with a Congressional probe into the mob, the guy did his fair share of dirty deeds. He served prison time in the '80s for extortion and contempt of Congress, passing away in 1995 at the age of 80.
From there, the Rat's son, William Jr., reportedly took control of the "family business" but was arrested in 2010 and charged with running an illegal sports betting organization that allegedly did $3.5 million in traffic. He was sentenced to one year and a day in prison.
Vito's father, Jerry, also got caught up in the operation and was sentenced in 2011 to serve 14 months in a federal prison, along with a $200,000 fine.
Vito, by all accounts, is on a more law-abiding path. The 23-year-old Mizzou grad swam competitively for the Tigers and, according to his LinkedIn account, he has been interning at Cumulus Broadcasting for five months. 
---
---