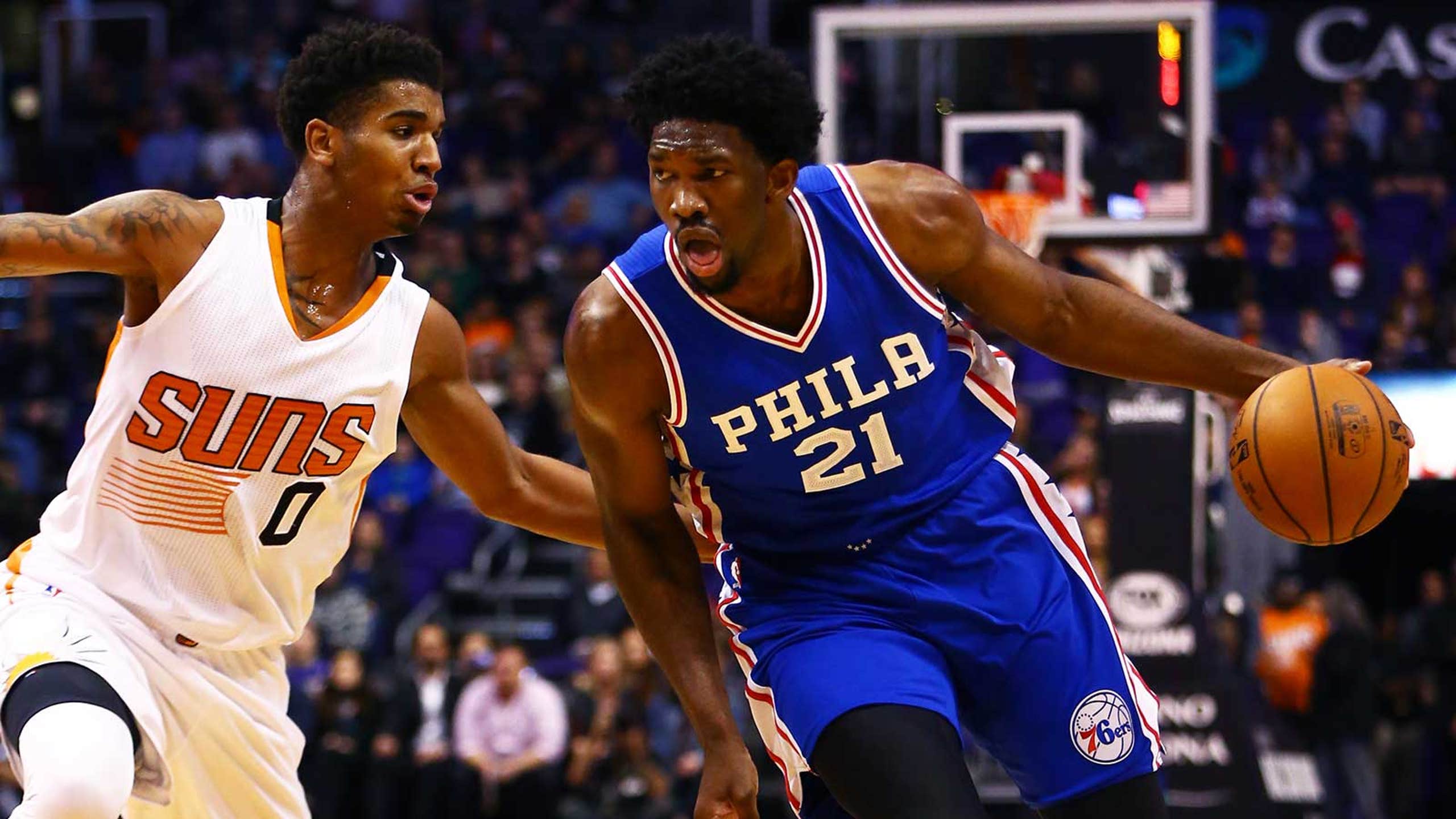 Preview: Suns at 76ers, 4:30 p.m., FOX Sports Arizona
BY The Sports Xchange • December 4, 2017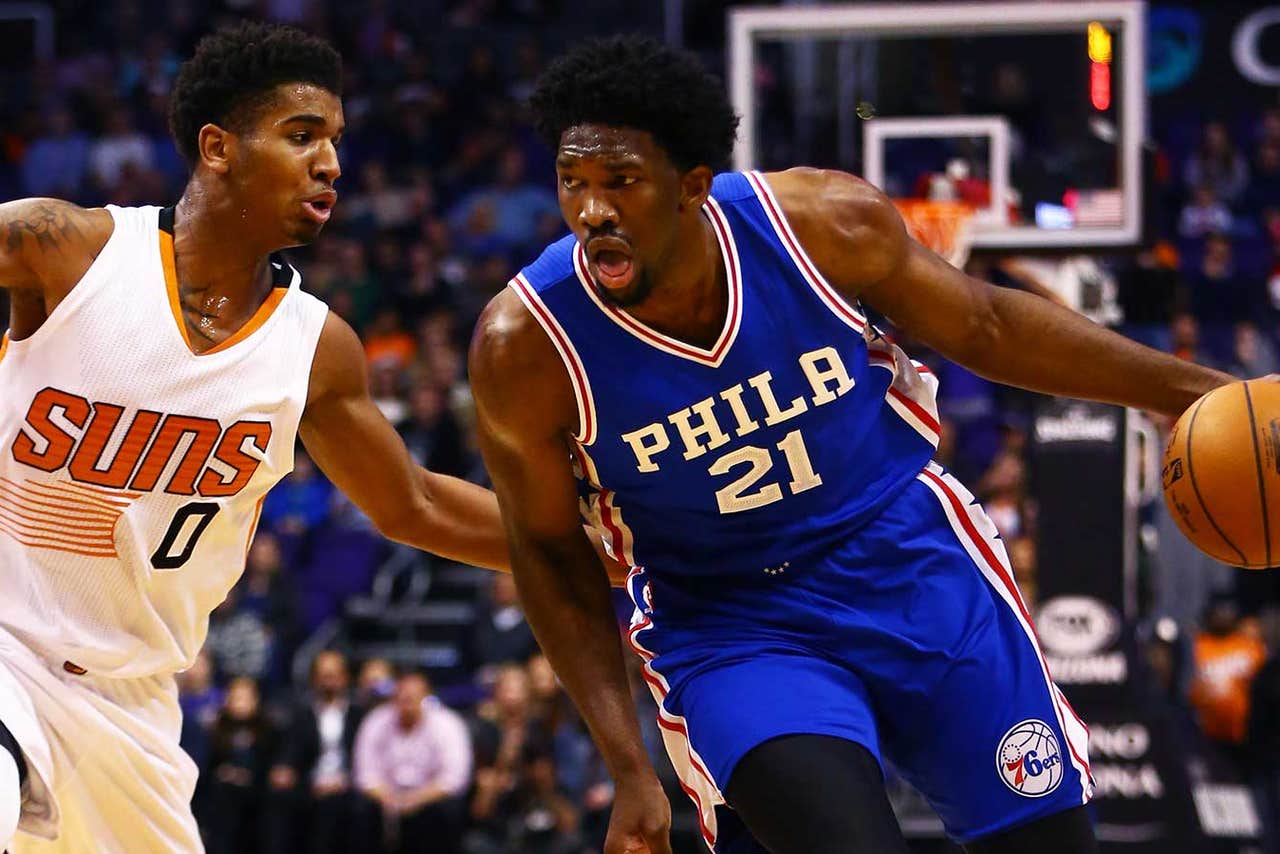 Streaming live on FOX Sports GO

PHILADELPHIA -- Some of the NBA's best young players will be on display Monday night when the Philadelphia 76ers host the Phoenix Suns.

The Sixers (13-9) boast Rookie of the Year favorite Ben Simmons and second-year center Joel Embiid, while the Suns (8-16) feature third-year guard Devin Booker.

Embiid, 23, is the oldest of the three. Booker and Simmons are both 21.

Booker scored 38 points in the Suns' 116-111 loss at Boston on Saturday. He is averaging 23.6 points, 4.0 assists and 4.3 rebounds while shooting 37.6 percent from 3-point range this season.

He is one of four NBA players averaging at least 23.5 points, four rebounds and four assists while shooting at least 37 percent from the 3-point arc. The others are Kevin Durant, LeBron James and James Harden.

"He has it," Boston's Kyrie Irving told MassLive.com, when asked about Booker. "He already has that mentality of being a killer. He already has the tools, he's already a great player in this league, and he's going to continue to showcase that."

Apprised of that quote by a Republic reporter, Booker noted that Irving is among the league's best players.

"That's what I want to be," he replied. "I know that day is going to come when I can lead my team to the playoffs. That's what I'm working on."

https://twitter.com/Suns/status/937789598352019456

Embiid is averaging 23.1 points, 11.3 rebounds and 1.7 blocked shots, and while he collected 25 points and 10 boards Saturday in a 108-103 victory over the Detroit Pistons, he termed it "a bad night" on his part.

After exchanging barbs earlier in the day with Pistons center Andre Drummond, Embiid shot 7 of 21 from the floor and committed six turnovers.

Drummond countered with 14 points, 11 rebounds, six assists and five steals.

"We won the game, so this wasn't about any of us -- him or me," Embiid said. "It was about Sixers against Pistons, and we got the win. And I'm happy about it."

Simmons managed a season-low five points in that game but contributed 10 rebounds, six assists and two blocks.

"It happens," Sixers forward Robert Covington said of Simmons' meager point total. "It's a part of the game. Some games you're not going to score a lot, but he did other things that got us going -- assist-wise, finding the right guys, big rebounds, a couple big blocks."

Simmons, named Eastern Conference Rookie of the Month, leads all first-year performers in scoring (17.9), rebounds (9.4) and steals (2.25), and he is tied for the lead in assists (7.1).

The Sixers, who have won two of their past three games, continue to be without rookie guard Markelle Fultz, who has missed the past 17 games with a shoulder ailment. Guard/forward Justin Anderson (shin splints) is also out, and the status of guard T.J. McConnell (shoulder sprain) is uncertain. He missed the past two games.

Phoenix center Alex Len missed the Boston game with a sprained ankle, and his status for Monday was unclear.
---
---