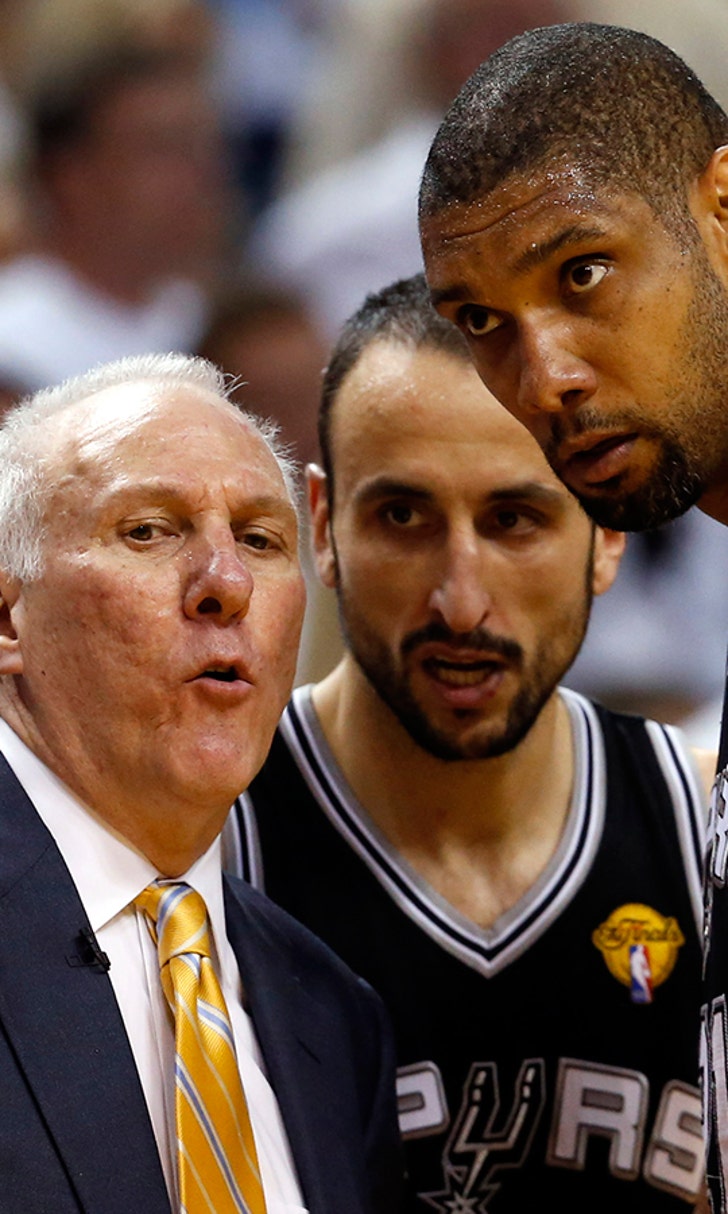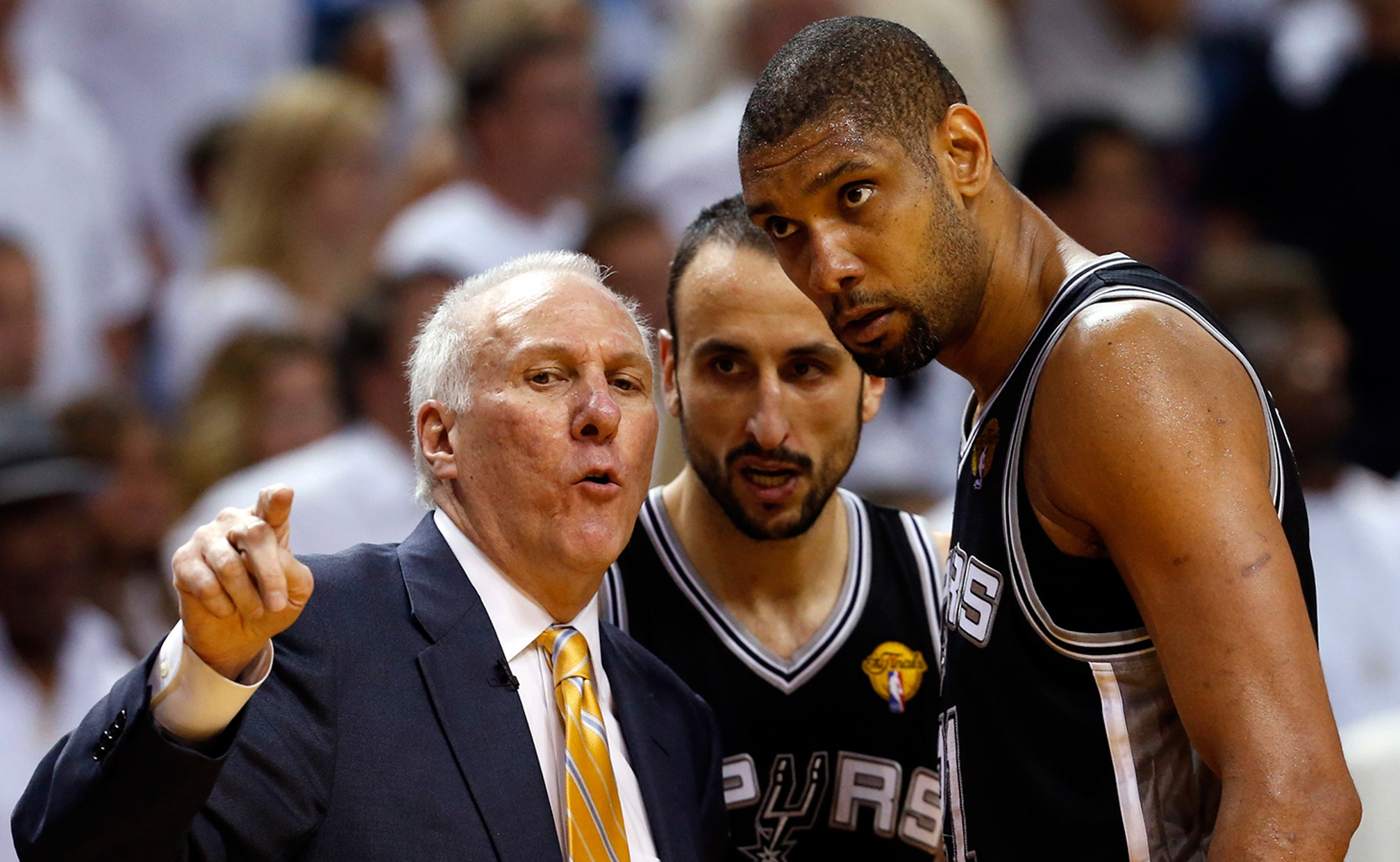 Popovich reveals secret to Spurs' success in just 18 words
BY Shawn Ramsey • April 10, 2014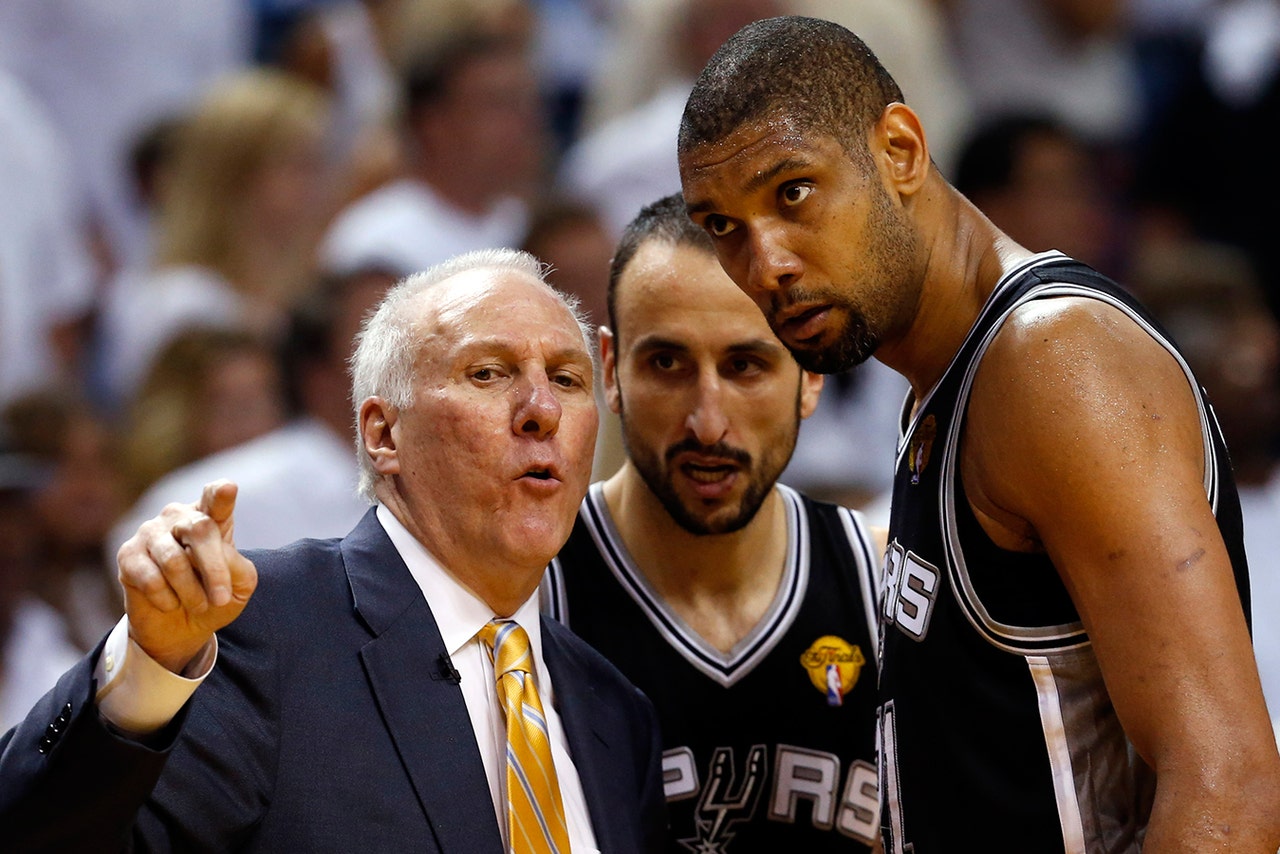 Spurs head coach Gregg Popovich, despite being one of the NBA's best minds, has always been a man of few words when it comes to talking to the media, so it come as no surprise when talking about how he has maintained success with San Antonio for years that it would come in just 18 words.
"Get the number one pick in the draft every 10 years and make sure it's a franchise player," Popovich told San Antonio Express-News when asks to reveal the secret of the Spurs' lasting success.
The two picks the coach is referring to would be David Robinson in 1987 and Tim Duncan in 1997, but with the simplicity of how the Spurs are successful, at least according to Popovich, it is shocking that more NBA teams aren't trying to replicate for themselves.
Or maybe they are, but the missing piece is having Popovich himself.
After all, the NBA could use more Pops in the league.
Follow Shawn Ramsey on Twitter: @ShawnPRamsey
---
---