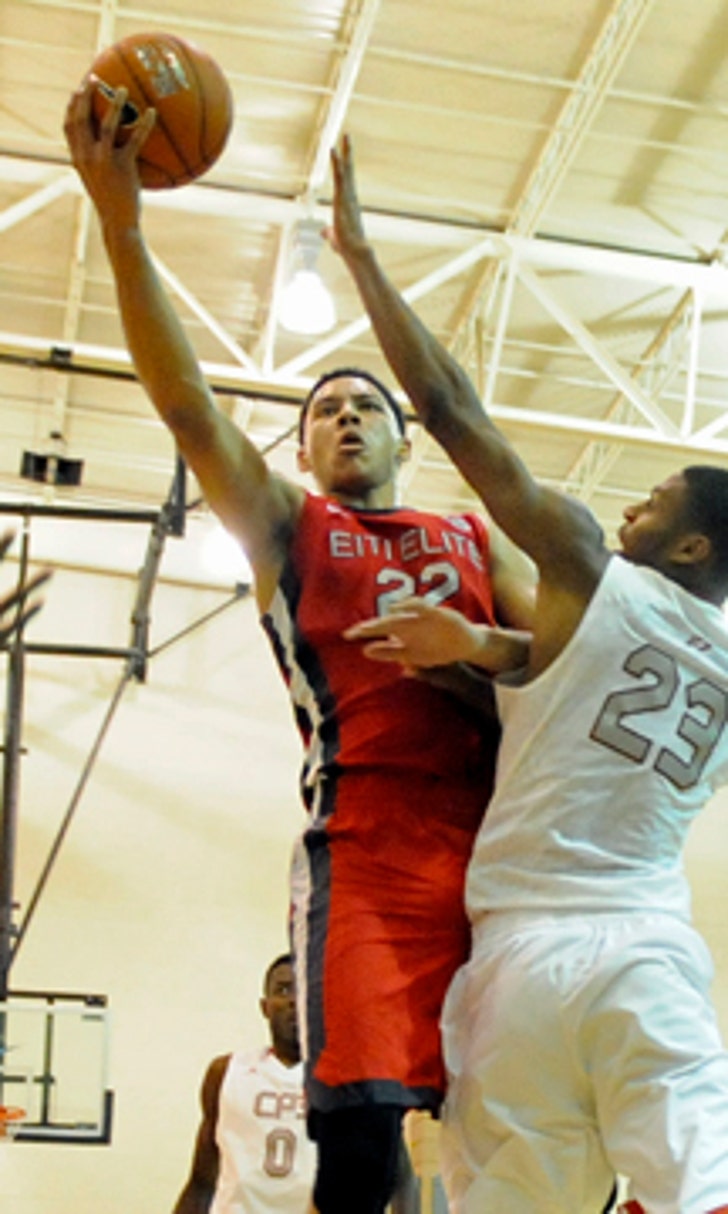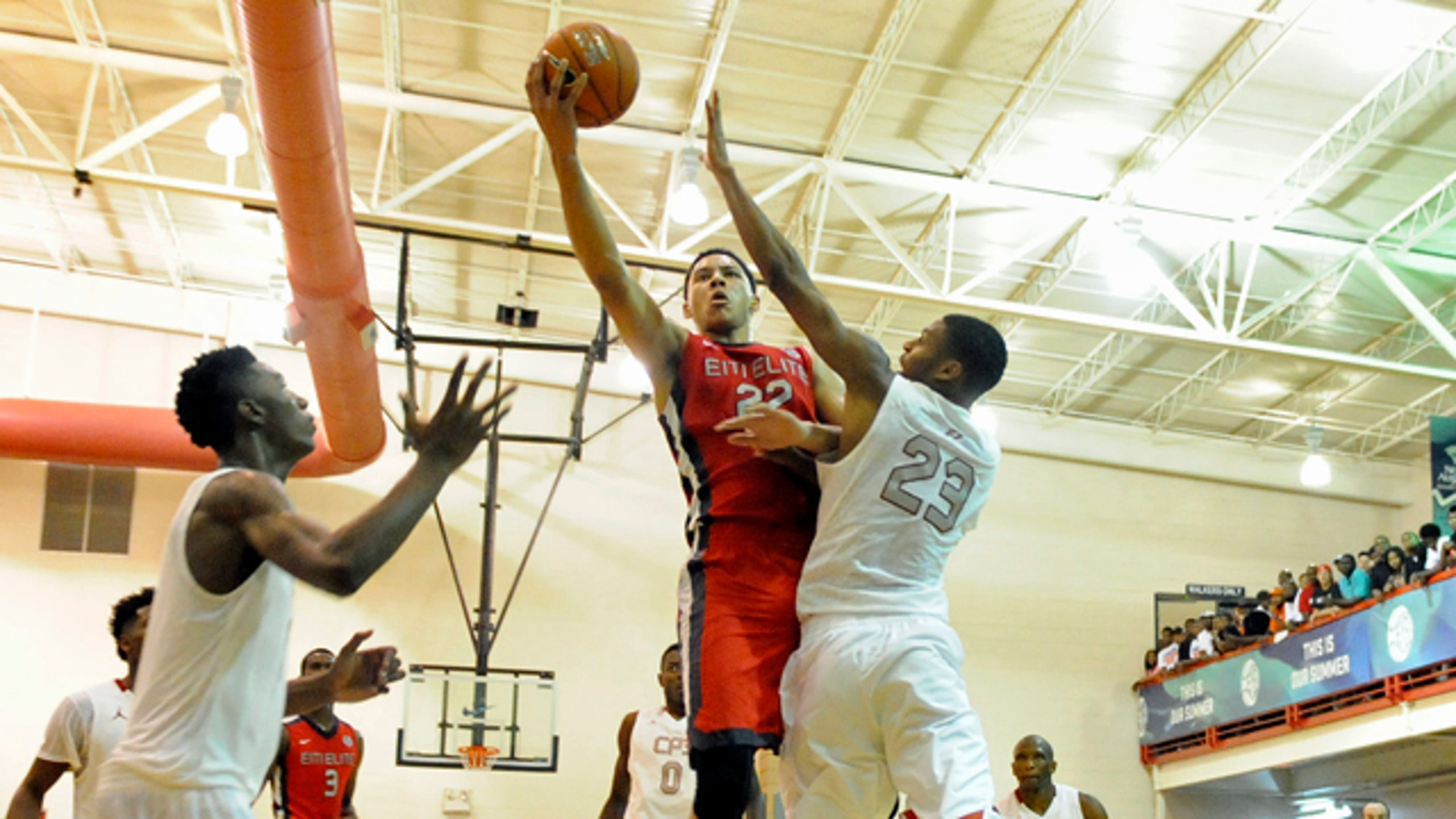 NCAA Coaches Poll: Best Player, Most Underrated & Competitive
BY foxsports • August 3, 2014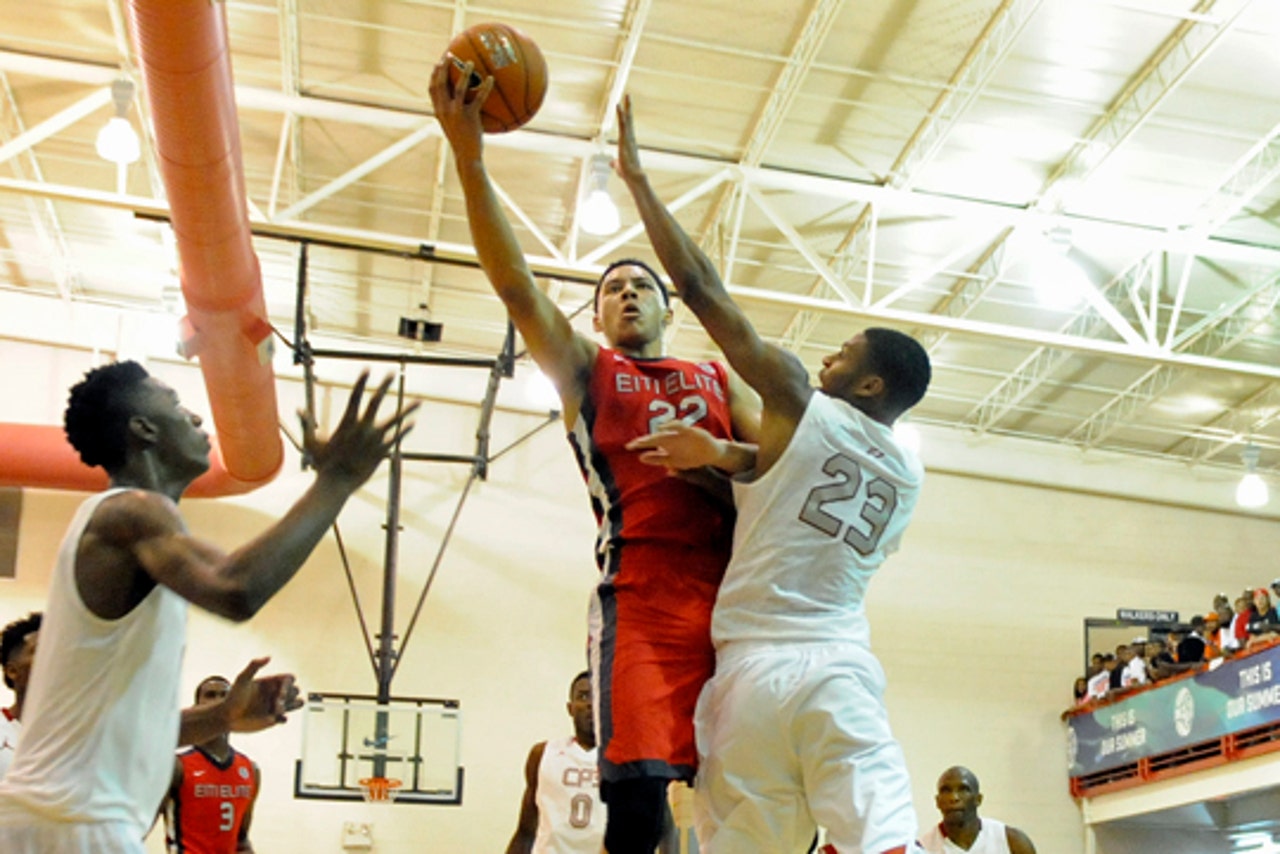 July is a big month for college coaches. They roamed the country for three five-day evaluation periods trying to find, evaluate and show their faces in front of perspective recruits.
Once the last period ended last Sunday, I polled more than 100 head coaches and assistants to see who they thought was the most competitive, most underrated and best overall player they saw during their travels.
SIMMONS VOTED BEST PLAYER
Ben Simmons won the best overall player voting in a landslide. Of the 115 votes, Simmons reeled in 42, beating Jaylen Brown, who finished No. 2 and collected 16 votes from coaches.
"I love his body," one college coach told Scout.com. "He's very athletic and I love how he plays the game, which I think he is trying to play the right way. He has a motor and is the best finisher out there."
"Most ready to go compete in the NBA, Simmons and Jaylen Brown," another college coach told Scout.com.
Simmons had a tremendous summer and particularly stood out at the LeBron James Skills Academy and at the Nike Peach Jam, where he averaged 17.8 points, nine rebounds, 3.8 assists and 1.8 steals a game for E1T1.
Brown, a 6-foot-7 small forward, has tremendous physical attributes for a wing prospect. He's an elite athlete that scores the ball well going to the rim. He's also an improving long-range shooter.
"You could put Brown in a NBA game now and he'd be like 'OK,' a college coach told Scout.com. "He could hold his own in a NBA game right now. He's an animal. Last time I saw him play it was like he was out there with a bunch of little kids."
Thon Maker finished third with 11 votes from coaches. Isaiah Briscoe received seven votes and Harry Giles finished fifth with six votes.
MITCHELL IS MOST UNDERRATED
Sometimes a player is underrated. Other times a player improves. And often times its can be a mixture of both.
That's the case with 6-foot-3 powerfully built guard Donovan Mitchell. Mitchell entered the summer not ranked among Scout.com's top 100 recruits, but that will certainly change after his July performance.
Mitchell has always been a tremendous athlete with impressive defensive capabilities. But with hard work, the Wolfeboro (N.H.) Brewster Academy standout has turned himself into an impressive offensive player.
"He's made a big jump from last year to this year," one college coach told Scout.com. "He's always had talent, but he's putting it together and playing with a confidence and pace."
"He's really like Dwyane Wade," one college coach said. "He was my favorite player all summer."
 Playing with The City, Mitchell was consistent and aggressive. He attacked the basket, made jump shots at an impressive clip and locked up on defense. While the 2015 rankings haven't been set, expect him to make a serious climb when they are release.
Kerwin Roach finished second in the most underrated voting. Jacob Evans, Dean Wade and Deng Adel rounded out the underrated top five.
CLARKE, MITCHELL ARE MOST COMPETITIVE
According to college coaches Chris Clarke and Mitchell were the most competitive players of July.
Of 106 tallied votes for this category, Clarke received 14. Clarke, a 6-foot-6 combo forward, is known for his energy and how hard he plays the game.
"Chris is a ferocious defender, always playing with a relentless motor," one high major coach said. "He impacts the game in so many ways. He is a team guy who just cares about winning and plays with a blue collar mentality each and every possession."
Mitchell landed in second place reeling in 11 votes. Isiaah Briscoe and Cheick Diallo tied for third with six votes, while Grant Weatherford, a Purdue commit, and Jaylen Brown each received five.
---
---