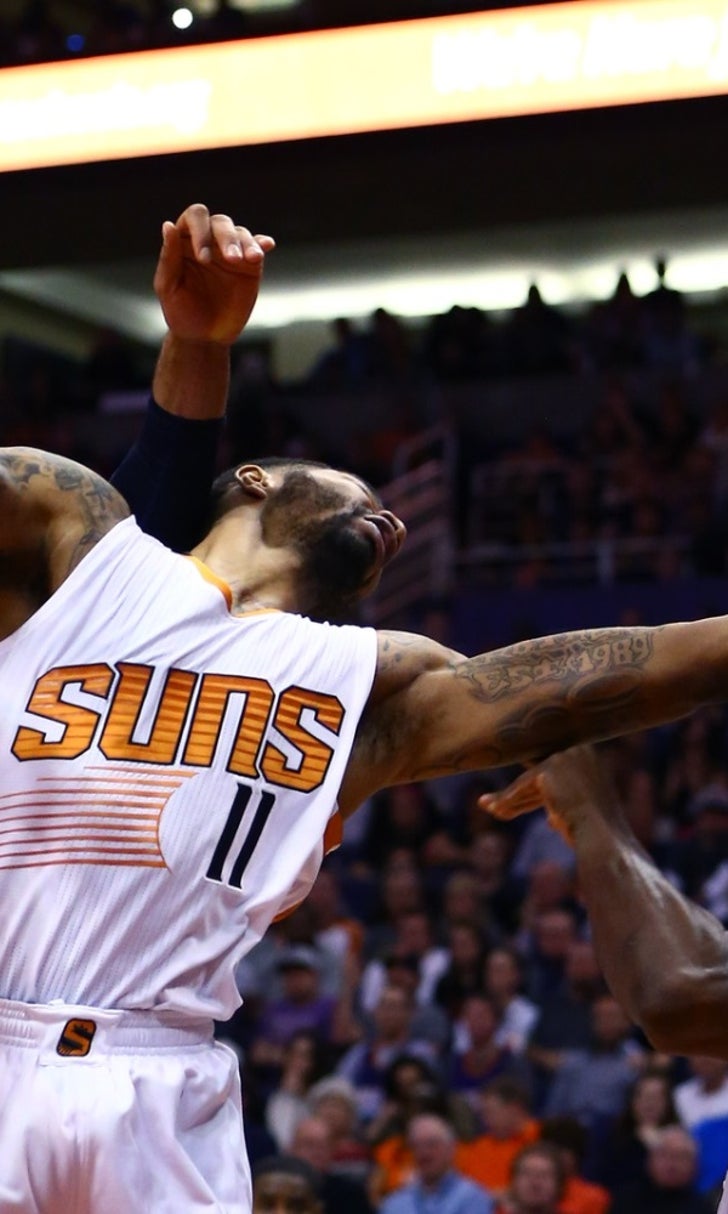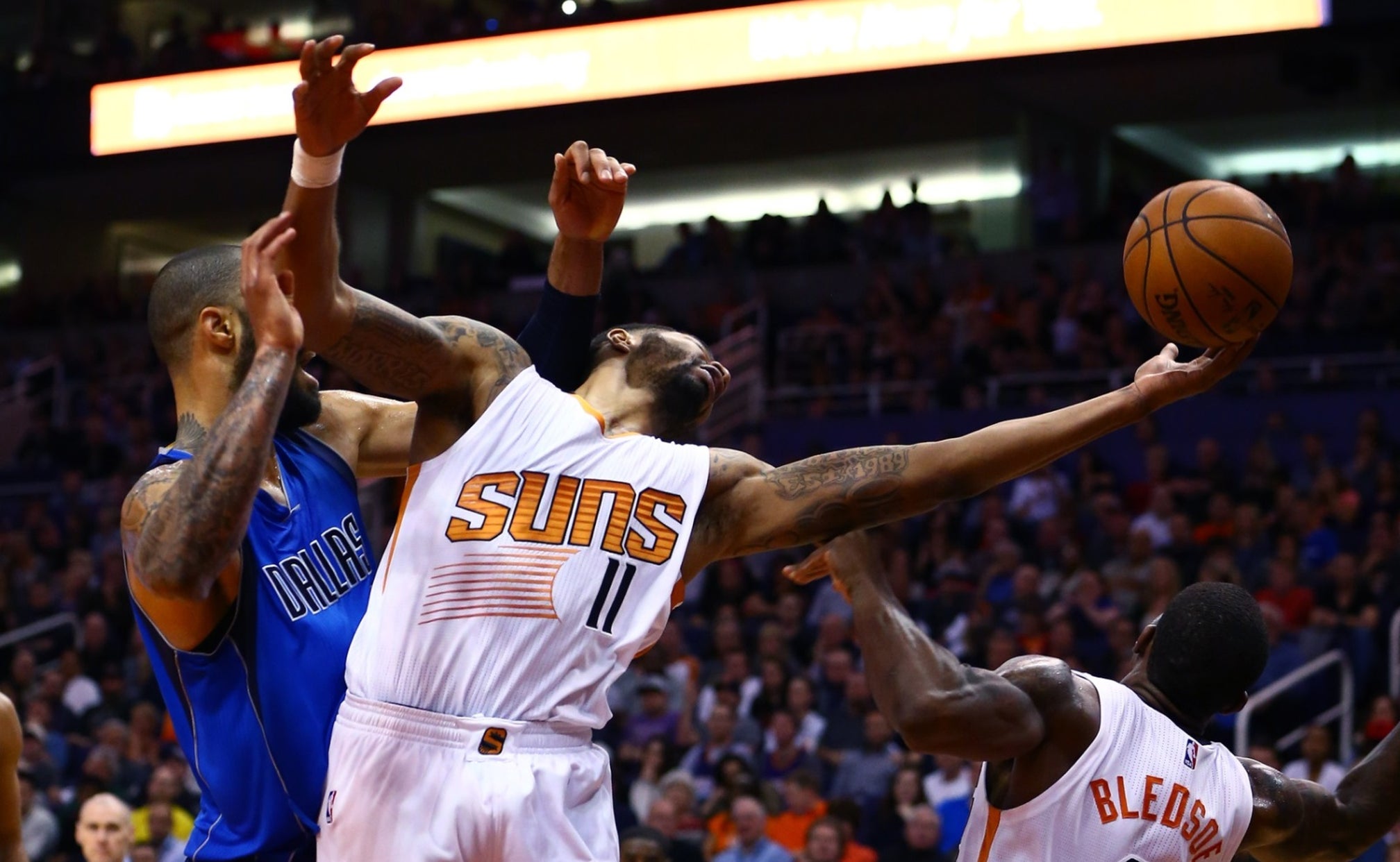 Moving forward, Suns need more power from Markieff Morris
BY foxsports • January 5, 2015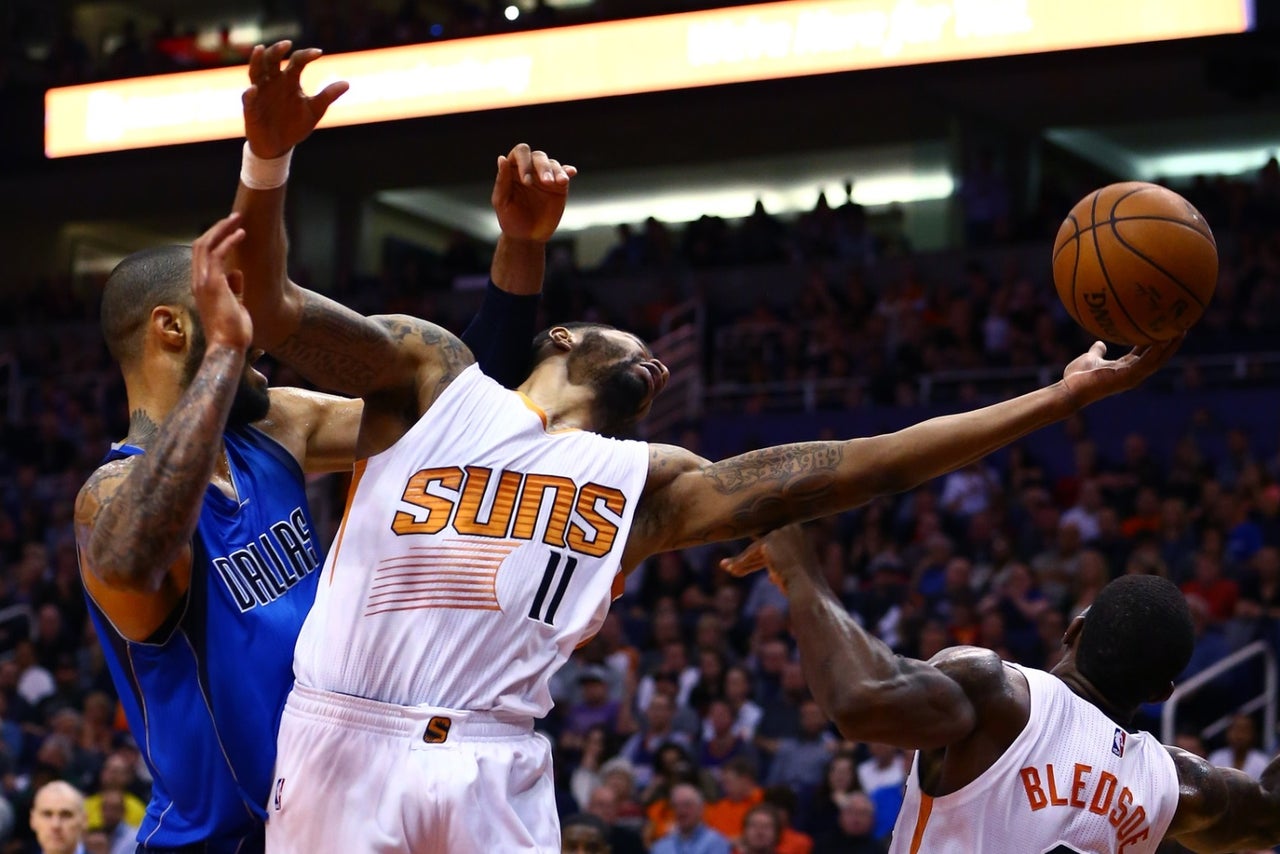 PHOENIX -- With offensive production as the touchstone, most NBA observers consider the Suns to be deadly on the perimeter.
But for critics and fans, the team's potential evolution requires considerably more gusto from its frontcourt.
And while the chase for a playoff position could warrant an upgrade at center, most Suns followers wouldn't be thrilled by further postponing the maturation process of Alex Len. So the hue and cry for roster improvement often is aimed at power forward, where fourth-year pro Markieff Morris has become one of the team's most reliable employees.
Offense isn't much of an issue. Morris gives the Suns 15.3 points per game on almost 50 percent shooting from the field. A recent binge from beyond the arc hiked his 3-point accuracy to 33 percent.
Unfortunately, Morris collects only 5.8 rebounds per game; paired with his limitations as a shot-blocker, this is what inspires considerable concern among those hoping for more two-way production at power forward.
Suns coach Jeff Hornacek is part of the crusade.
 "We still need him to increase his game on the rebounds from the power forward spot," Hornacek said of Morris. "Getting six a game, he needs to get that up to eight, nine a game maybe. If he could, that would be good for us. He's taking strides.
"I think it's being willing to ... you're going to get hit. Getting eight or nine rebounds in a game, you're going to have to hit guys, you're going to have to bounce off guys and be a little nasty going for rebounds. I think he does a pretty decent job of trying to hold guys off. There's just that extra mentality, that 'I'm going to get this ball' attitude that ... Markieff sometimes is pretty laid back. We need him to be that aggressive rebounder whenever he's in the game."
Morris is aware of the issue. On media day, he said his summer preparation included video study of former rebounding/defending superstar Dennis Rodman.
It should be noted Morris' detractors (at least those focused on his defense) insist he lacks the size to be effective as a defender from the four spot. But even though the game continues to evolve, the 6-foot-8 Rodman dominated much larger players working from the same locations as the (listed as) 6-10 Morris.
For a more current reminder of how focus and intensity can be more relevant than size, let's hop over to Oakland, where the 26-5 Golden State Warriors lead the league in defensive efficiency.
Zeroing in even more, we realize Golden State starts 6-6 Draymond Green at power forward and Green leads the NBA in defensive efficiency. He also ranks first in defensive win shares and value over replacement.
Sure, simply listing Green -- who averages 8.1 rebounds per game -- as an example of how a small power forward can thrive on a winning team won't transform Markieff into a better two-way player.
But it shows that if he continues an introspective approach to raising his game, Morris also can help lift the Suns without the need to execute a difficult trade for a player who probably isn't available.
One game after establishing a career high for shot blocks (six), Len failed to record a rejection in a foul-plagued stint of 15:12 against Toronto on Sunday.
But Len provided 10 early points -- helping to temporarily neutralize the scoring punch of Jonas Valanciunas -- during the game's defining stages. He realizes, though, where his primary impact in the Suns' playoff chase should occur.
"Every time I have an opportunity, I try to play as hard as I can," Len said. "We have so many offensive threats I don't really care about offense. I just try to block shots and protect the paint."
And he's learning to figure out what he can and can't get away with while patrolling the lane.
"Sometimes I put my hands down a little bit, so I just try to keep my hands as straight as I can," Len said. "But some of those fouls are 50-50. But I'm still kind of a rookie, so I still get those fouls."
---
---