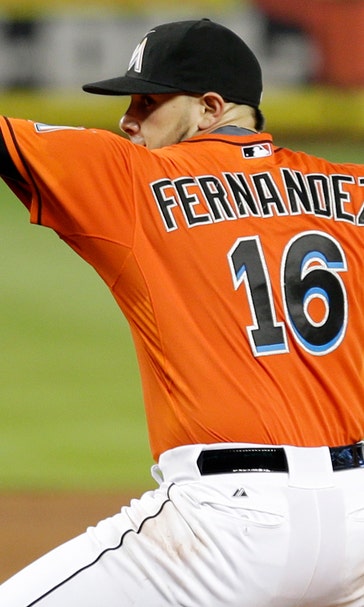 MLB Quick Hits: Marlins' Fernandez to return Saturday
BY John Halpin • September 10, 2015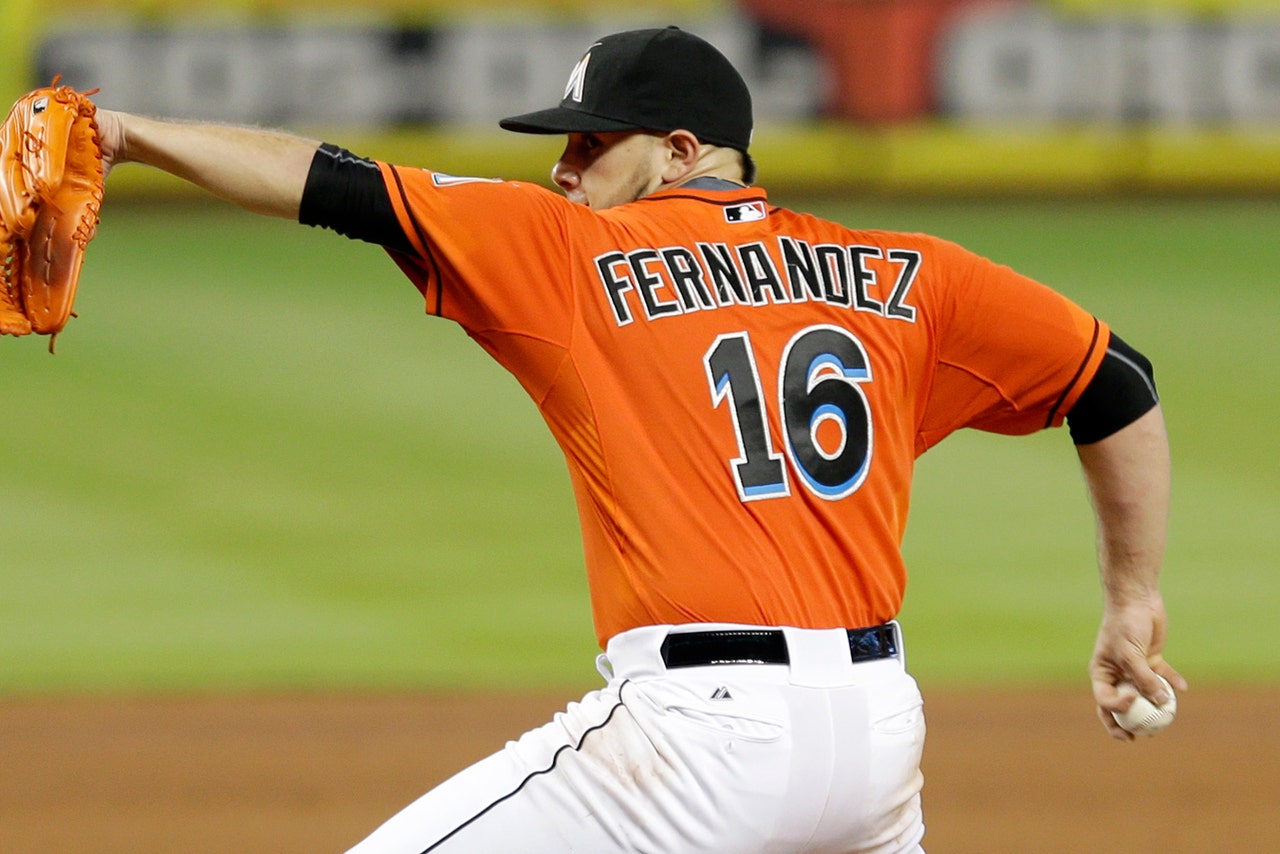 Marlins ace Jose Fernandez, who has been out since Aug. 7 due to a biceps strain, is expected to start on Saturday against the Nationals. Fernandez was dominant in his seven starts between returning from Tommy John surgery and getting hurt again, posting a 2.30 ERA, a 1.02 WHIP and 53 strikeouts in 43 innings. Plan to start him if you've got him.
In other news ...
Matt Harvey is tentatively scheduled to make two more starts: One on Sept. 18, and another in the final series of the season. If the second start against the Nationals isn't critical to the Mets' playoff hopes -- they have a seven-game lead now -- it could be a short one. Cut Harvey if you haven't already.
Harvey's teammate, Jacob deGrom, might get skipped once down the stretch as well. 
In case you missed it, Wednesday's win over the Blue Jays marked Joe Kelly's seventh strong start in a row. Remember how horrendous Kelly was in the first half? He's owned in 22.2 percent of FOXSports.com leagues.
Mariners DH Nelson Cruz (quad) expects to play today for the first time in a week, while teammate Franklin Gutierrez (joint issues) might need another day.
Phillies 3B Maikel Franco (wrist) is working toward a return for the final two weeks of the season. There are no guarantees, but the outlook is better than it was a week ago.
Dodgers SP Mat Latos was scratched Wednesday due to a stiff neck, which may have been helpful to your fantasy ERA if you still own him. Latos probably won't start again until next week.
Nice tantrum, Joey Votto. 
Brewers C Jonathan Lucroy missed Wednesday's game with "concussion symptoms," and his return is TBD.
Mariners SP Vidal Nuno tossed seven shutout innings on Wednesday, allowing one hit and striking out 10. He might stay in the rotation due to the strong outing, and should be targeted in AL-only leagues. Nuno has a 2.97 ERA in 69 2/3 innings, with 65 strikeouts against 17 walks. He should be in someone's rotation in 2016.
Braves SP Manny Banuelos (elbow) is done for 2015. 
Adam Jones (shoulder) is targeting a Friday return to the Orioles' lineup.
Friday is also a "loose" target date for Rangers OF Delino DeShields (knee), according to the Dallas Morning News.
Pirates SP A.J. Burnett (elbow) returns to the mound tonight for the first time since July 30. I can't say I'd be eager to start Burnett in standard fantasy leagues, even against the Brewers.
I don't know what's gotten into J.A. Happ, but he pitched another terrific game on Wednesday, allowing two runs over six innings and striking out 10 Reds. Happ is owned in 29.1 percent of leagues, but that number should be 100. Today's pick is Rockies' lefty Jorge De La Rosa (10.5 percent owned), who has a 2.64 ERA over his last six starts.
DFS advice (based on 50/50 games, night games only, salaries from DraftKings): David Price ($11,800) is rolling, and I don't know how you choose Jake Arrieta over him for an extra $1,900, even with the better matchup ... If you avoid both Price and Arrieta, do you have the guts to go with Luis Severino ($9,100) against the Blue Jays? Severino has been below 20 DK points in just one of his six starts ... BvP alert: Brian McCann ($3,900) is 10-for-23 with three homers against Price ... Michael Brantley ($4,900) is 11-for-20 vs. Alfredo Simon ... Braves 2B/3B Hector Olivera ($2,000) has 41 DK points over his last three games, and bats second. Not sure why he's at the minimum price ... Jhonny Peralta ($3,800) is probably your best SS bet ... The best of the super-cheap OFs is Abraham Almonte ($2,400) against Simon, but that's only if you HAVE to fit someone in ... All the Cubs vs. Phillies LHP Adam Morgan. All of them.
See you back here Monday morning. If you need anything in the meantime, send me a tweet (@jhalpin37).
---
---