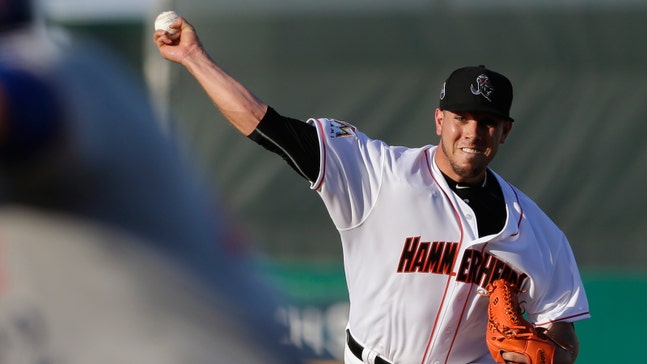 MLB Quick Hits: Happy Jose Fernandez Day!
Published
Jul. 2, 2015 6:15 a.m. ET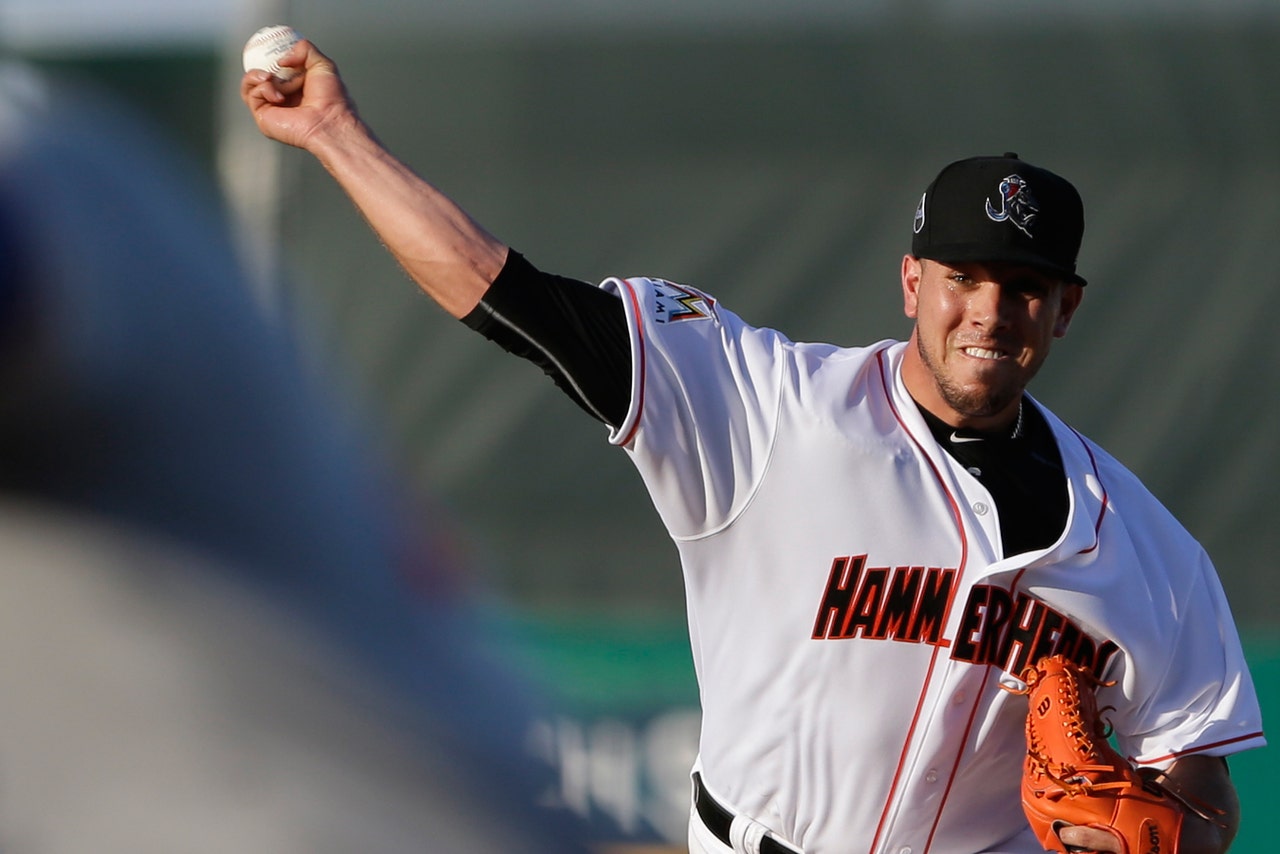 When Thursday's MLB slate begins at 12:10 p.m. ET, Jose Fernandez will throw his first pitch for the Marlins since May 9, 2014. Fernandez tore the UCL ligament in his elbow last season, leading to Tommy John surgery.
In five minor-league rehab starts, Fernandez posted a 4.01 ERA but struck out 33 batters against six walks in 24 2/3 innings. The Marlins appear ready to ease Fernandez back into action, with Marlins manager Dan Jennings vaguely saying that his star hurler will be on a "common-sense" pitch count, and scheduling his next start for a week from today. Still, those of you in daily leagues should get Fernandez into your lineups immediately. Would you want to miss out on a 10-strikeout day?
In other news ...
Rays SP Matt Moore also returns from Tommy John surgery at 12:10 today. Not as exciting as Fernandez, but more accessible for fantasy owners, as he's owned in 25.4 percent of FOXSports.com leagues. Moore's teammate, Jake Odorizzi, made a rehab start on Thursday, and could return from his oblique injury early next week.
Astros OF George Springer was hit in the right wrist by a pitch on Wednesday, and appears headed for the DL. 
And the next blue-chip prospect to be called up is .... Twins 3B Miguel Sano! The 22-year-old slugger missed the entire 2014 season because of Tommy John surgery. After a slow start this year, Sano is up to .274 with 15 home runs and a .918 OPS at Double A. He'll struggle at times, but if you're in need of power from the hot corner, taking a chance on Sano is better than settling for fantasy mediocrities like Chase Headley and David Freese, right? MLB.com prospect guru Jonathan Mayo thinks Sano will make an impact in short order.
So close, Carlos Carrasco.
Giants C Buster Posey passed concussion tests after a foul ball hit him in the mask during Wednesday's game. Posey's status to catch Matt Cain in today's game is uncertain.
Look for suspended Twins SP Ervin Santana to make his 2015 debut on Sunday. Santana is owned in 6.1 percent of FOXSports.com leagues, and could be s serviceable addition to your mixed-league rotation.
White Sox ace Chris Sale might get his next start pushed from Sunday to Monday for some extra rest. 
The Yankees hope that OFs Jacoby Ellsbury (knee) and Carlos Beltran (ribcage) can return to action on Friday. Ellsbury is on the DL, while Beltran is more day to day.
The Cardinals will call up rookie lefty Tim Cooney to start tonight's game against the Padres. Cooney has a 2.74 ERA in 14 Triple-A starts. The book on him is good command/control, without the velocity to miss many bats. This might just be a spot start for Cooney, as Jaime Garcia (groin) should be able to make his next turn.
The D-backs might start lefty Patrick Corbin against the Rockies on Saturday, because this is apparently the week every pitcher on Earth returns from Tommy John surgery. Corbin is owned in 4.5 percent of FOXSports.com leagues, and should be behind Moore but about even with Cain in the fantasy free-agent pecking order.
Wei-Yin Chen was pretty strong as Wednesday's streaming starter. Today's pick - carrying a lukewarm endorsement - is Jeremy Hellickson (2.3 percent owned) against the Rockies. Hellickson got smacked around last time out, but has whiffed 25 batters against four walks in 21 innings over his last four starts.
DFS advice (based on 50/50 games, salaries from DraftKings): Of all the ace starters on the early slate, Jacob deGrom ($10,300) is my favorite. Now, let's move on to the night games ... Max Scherzer ($14,500) costs $4,800 more than any other SP, and you should probably pay it ... Cooney ($4,400) would be a risky second banana, despite the Padres' problems vs. LHP. Chris Young ($5,500) against the struggling Twins is a better bet ... The Blue Jays seem like the night's obvious lineup stack, but Wade Miley has been sneaky-good lately. If you want to be different, try the Diamondbacks or Cardinals, in that order ... Why, yes, I am starting A's catcher Josh Phegley ($3,100) against a lefty ... Nats 2B/3B Danny Espinosa ($3,200) hits southpaws very well, and gets a rookie tonight in Manny Banuelos ... Cardinals 2B/leadoff hitter Kolten Wong ($3,700) is very affordable. So is teammate Matt Carpenter ($3,800). Tyson Ross isn't exactly Scherzer ... The inexpensive shortstops aren't great, but J.J. Hardy ($3,300) is averaging 10.25 DK points over his last four games ... BvP fans should know that Mariners OF Franklin Gutierrez ($2,700) is 7-for-18 with three homers against Scott Kazmir ... Josh Hamilton ($3,600) is budget-friendly.
See you back here tomorrow morning.
---
---