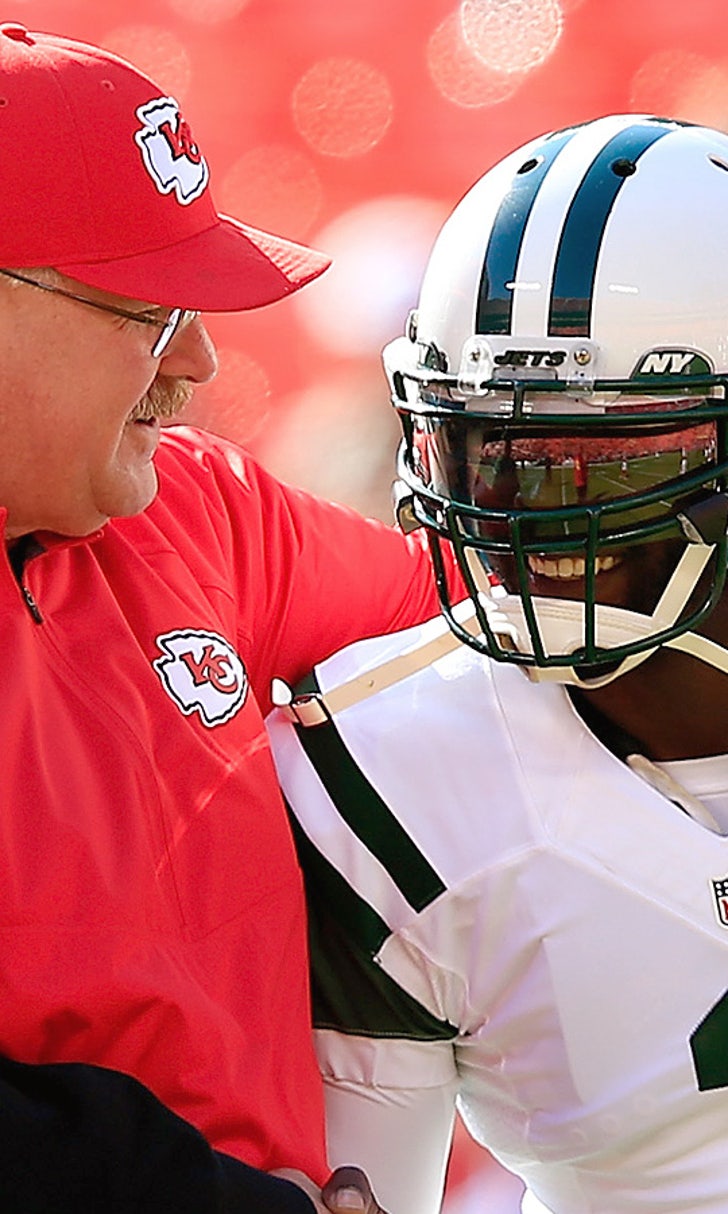 Michael Vick and Andy Reid share a moment on the sidelines
BY Sid Saraf • November 2, 2014
Andy Reid and Michael Vick have quite the history.
The two spent five seasons in Philadelphia as Reid -- the head coach of the Eagles at the time -- played a crucial role in Vick's return to the NFL after the quarterback was imprisoned for running a dogfighting ring.
But times have changed. Reid is now the head man in Kansas City and Vick is with the New York Jets. On Sunday, the two ended up colliding when Vick was flushed out of the pocket and threw a pass near the Chiefs sideline: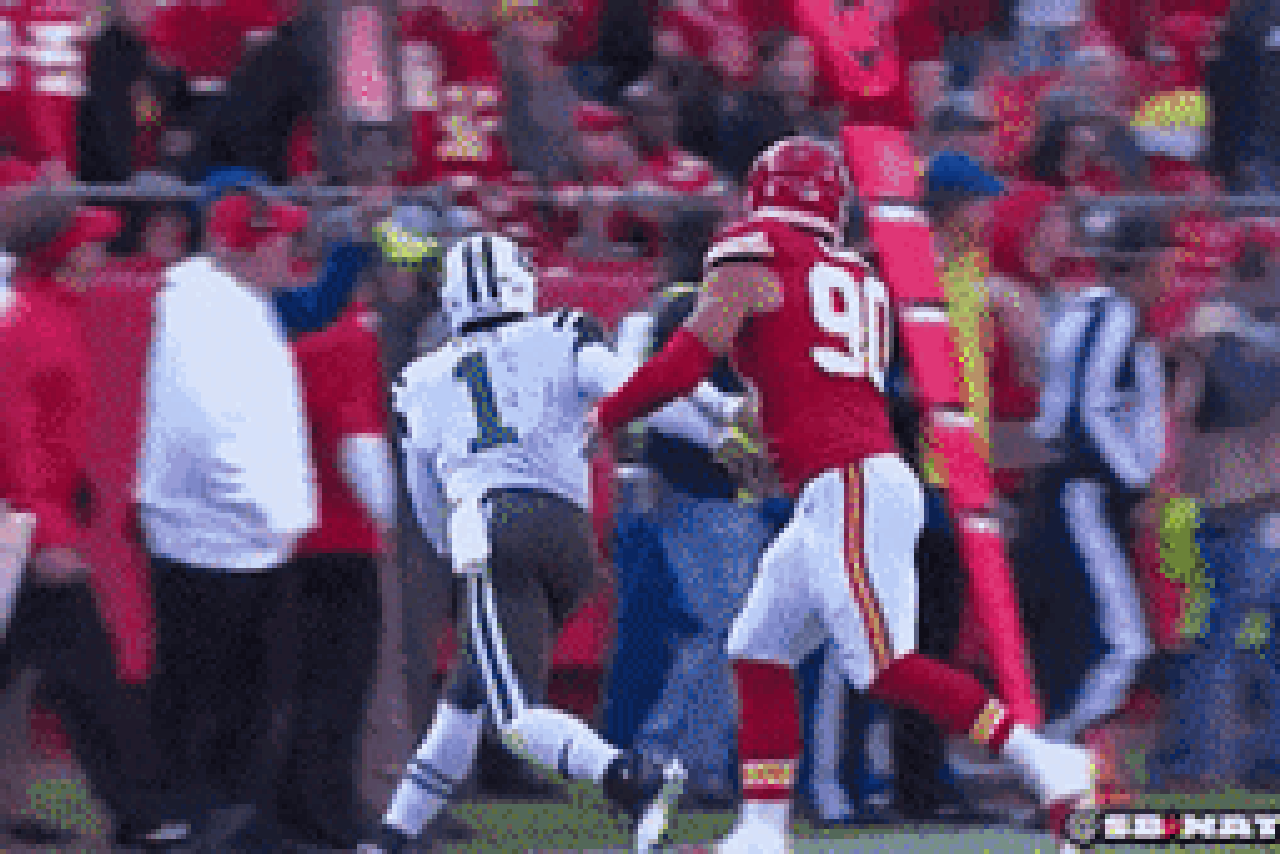 That just gave the two a moment to catch up. Seems like they had a friendly, albeit brief, chat.
It's always nice when two friends reunite, even though the Chiefs handed Gang Green yet another defeat.
---
---