Tennessee Titans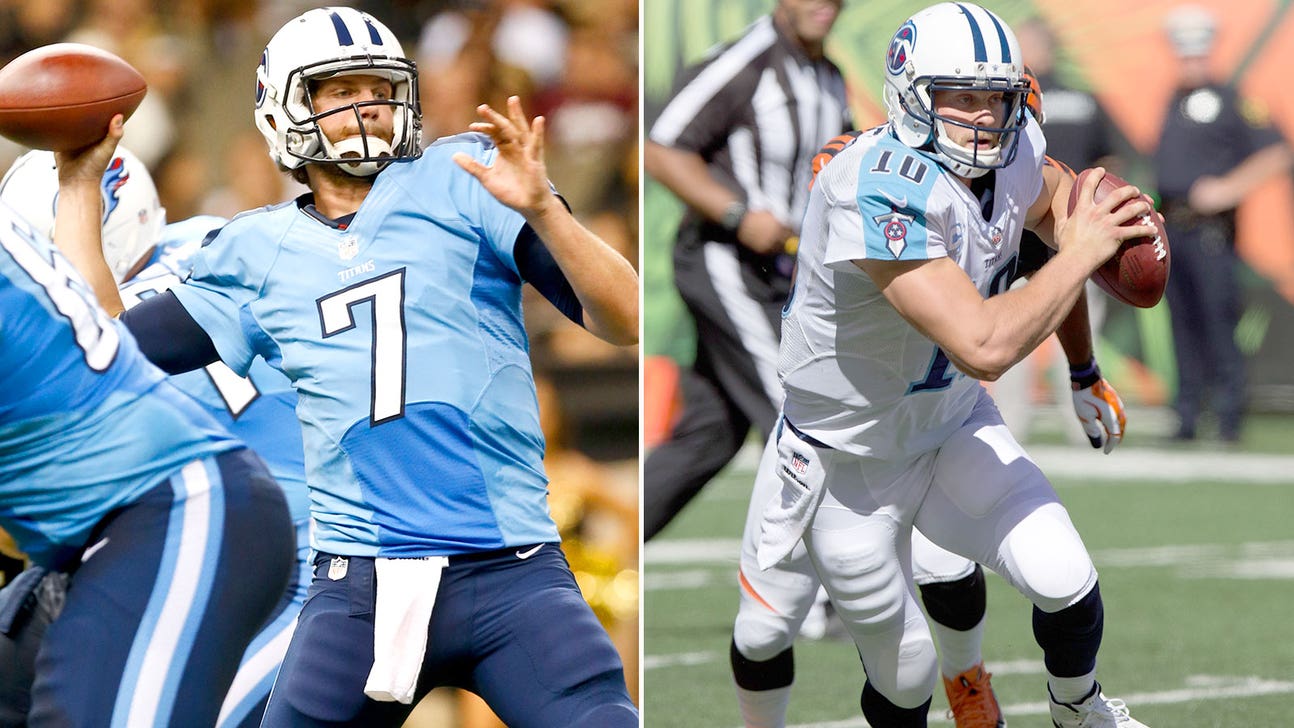 Tennessee Titans
Mettenberger start may signal end of Locker era with Titans
Published
Oct. 23, 2014 6:02 p.m. ET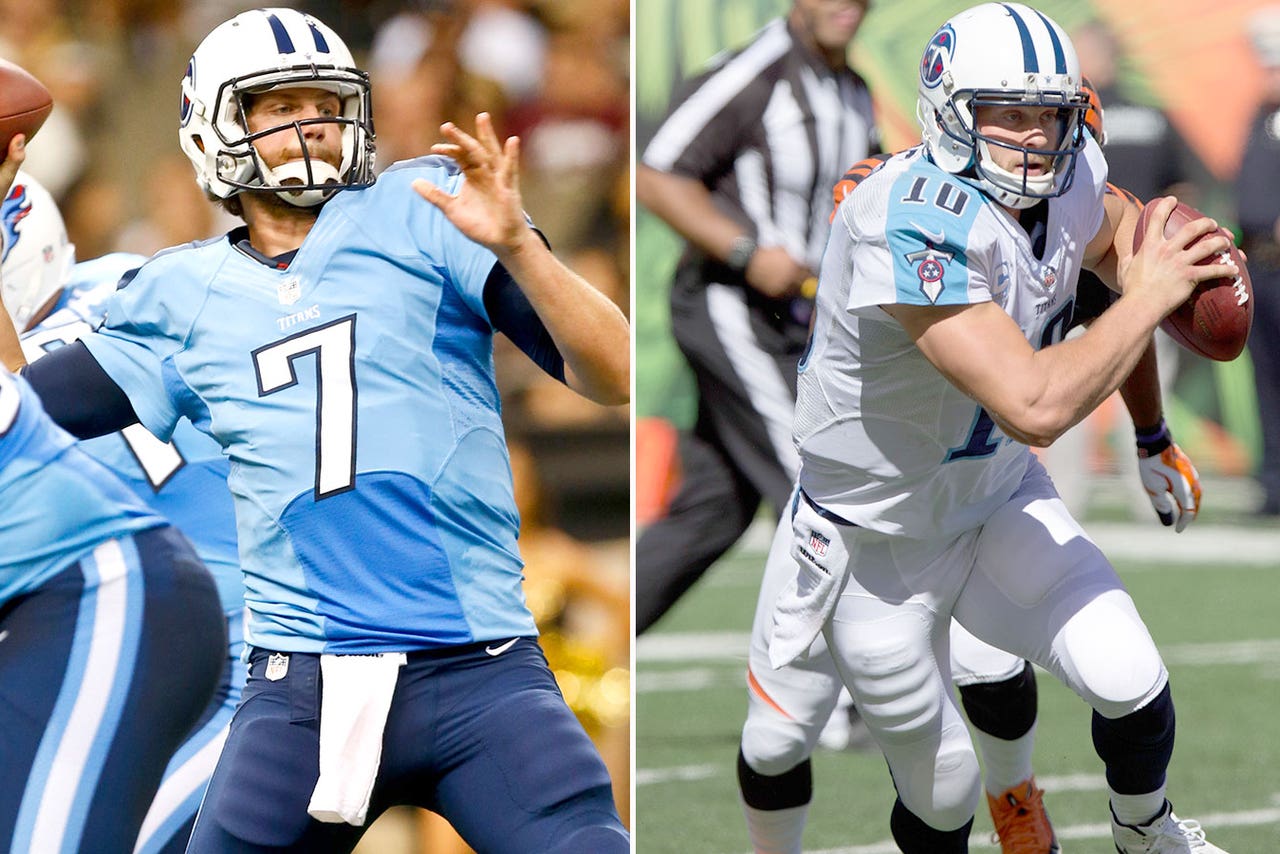 NASHVILLE, Tenn. -- The Jake Locker era as the Tennessee Titans' quarterback has abruptly ended ... before it really had the chance to take flight.
On Thursday, coach Ken Whisenhunt announced that Zach Mettenberger would make his NFL starting debut against the Houston Texans on Sunday (at home) and that the LSU rookie would remain the Titans' QB going forward.
"That's the direction that we are going," said Whisenhunt, whose team (2-5) has lost five of six games. "We feel like it is an opportunity to see what Zach can do, just like a number of our other younger players have started to contribute.
"I just felt like it was time with where we were. We had played some younger players. I felt like this was a good opportunity for this game at home and get him started."
Whisenhunt first considered making the change Monday night and came to the decision by mid-Tuesday. It relegates Locker, the Titans' 2011 first-round draft pick (No. 8 overall)and franchise quarterback wannabe, to backup status, behind Mettenberger.
When healthy, Locker had been Tennessee's No. 1 quarterback since 2012.
On "Tuesday afternoon, the coaches sat me down and talked to me about the direction we were going to go this week," Locker recall. "It's tough. As a competitor, you want to be on the field, so disappointed. I just want to be out there and compete."
But the popular Locker, who has played well when he could play, hasn't been able to do that on a consistent basis with the Titans.
Since 2012, Locker has missed 17 of a possible 39 starts with a variety of injuries, including nine last season and three this year -- citing separate injuries for both campaigns.
"At the same time, I am a teammate," said Locker, whose longest stretch of consecutive starts was seven to close the 2012 season. "And I am a teammate to all the guys in this locker room and, most importantly, this week to Zach. I am going to do everything I can to help him get ready. I really like Zach. I hope he goes out and plays really well."
Mettenberger debuted on Sept. 28 against the Colts -- playing two series in late mop-up duty -- completing 2 of 5 passes for 17 yards with one interception. During the preseason, the rookie played well in extensive action, passing for 659 yards with two TDs and two INTs.
"No matter who that guy is at that quarterback position, I have to step in and take control," says Mettenbeger. "I felt like I have done that this week, being vocal and making sure we're getting the right calls and being on the same page. I absolutely believe that this is my team now."
A two-year starter at LSU, the 6-foot-5, 224-pound Mettenberger had risen up the draft board in 2013, before suffering a knee injury in the regular-season finale. After a failed urine test at the NFL combine because of a diluted sample, he subsequently fell to the sixth round, where he was the 10th quarterback and 178th player drafted.
But he was considered a diamond in the rough, having played for LSU offensive coordinator Cam Cameron, a former NFL offensive coordinator, and possessing a big-time throwing arm.
In two seasons, Mettenberger passed for 5,783 yards and 35 touchdowns, sixth- and fifth-most in LSU history, respectively.
"This is what you dream of," Mettenberger said. "As a kid, you grow up wanting to play college football and you want to play in the pros. Now, the opportunity has come to me, and now it's just making the most of the opportunity and trying to string together some wins for us."
Locker was impressive in the season-opening win at Kansas City, but he missed the third game against the host Colts with a sprained wrist on his throwing hand.
Locker played well in the first half of a loss to the Browns on Oct. 5 before spraining his throwing thumb, missing the remainder of that game plus the next two outings -- a win over Jacksonville and a Week 7 loss to Washington.
Backup Charlie Whitehurst, now third on the depth chart, subbed for Locker in all instances and played OK, getting his first win as a starter since 2010 and second ever in the win over the Jaguars.
Whitehurst completed 59 of 89 passes (60.2 percent) for 764 yards with five touchdowns, two interceptions and a 93.2 rating. Locker has thrown for 764 yards with four touchdowns, four interceptions and a 75.9 rating.
"It's always tough when you have to change quarterbacks," Whisenhunt said of rotating between Locker and Whitehurst the first seven games. "It has an impact on your team. You understand that, so that's why we are going with Zach and staying with Zach."
After being drafted, Locker signed a five-year deal with the Titans that was scheduled to pay him $14.6 million in 2015. But the Titans did not exercise the 2015 option, essentially making Locker a lame duck with Tennessee.
"I asked them for a chance at the end of last year after I got hurt," Locker said of his preseason approach after missing nine games last year, including the final seven. "They gave me that, and I am thankful for that. It was a decision at this point that was the direction the team was going to go.
"I understood after last year that I didn't know how it would go. Coming in this year, they gave me an opportunity, but I haven't been in. And that's one of the things I have dealt with throughout my career."
---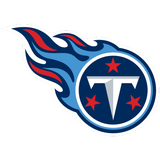 Get more from Tennessee Titans
Follow your favorites to get information about games, news and more
---