Major League Baseball
Major League Baseball
Marlins flounder in 9th, fall victim to Reds rally
Updated
Feb. 28, 2023 11:27 a.m. EST

CINCINNATI (AP) -- Heath Bell's chance to impress his new teammates went awry.

Scott Rolen drove in the winning run in the ninth inning with a sharp infield single that third baseman Hanley Ramirez failed to handle, lifting the Cincinnati Reds to a come-from-behind 6-5 win over the Miami Marlins on Sunday.

Jay Bruce started the comeback with his second home run of the game and third of the season, an opposite-field drive into the left-center field seats that cost Bell (0-1) a save in his first opportunity. One out later, Drew Stubbs chopped a single that hit off a leaping Ramirez's glove. Stubbs moved to third on Ryan Hanigan's single to right field.

Pinch-hitting, Rolen hit a grounder to third that Ramirez, a converted shortstop in his first season at third base, tried to backhand but just knocked down

"My job is to save the game and I didn't do it," Bell said. "The pitch to Bruce was down and away and he got good wood on it. He played to this ballpark. I didn't think it was gone when he hit it."

The Reds erased a rally of the Marlins own.

Cincinnati scored three runs off Carlos Zambrano in the first, but his new teammates came back to take a 5-4 lead off Bronson Arroyo on Chris Coghlan's two-run pinch hit double and Emilio Bonifacio's run scoring single in the seventh inning.

New Marlins manager Ozzie Guillen was concerned about Zambrano's control after he walked two in the first inning.

"Carlos settled down after that," Guillen said.

Zambrano retired 15 of the next 16 batters before Bruce belted a split-finger fastball out of the park in right field.

"We need that from him. His slider was outstanding. If he keep his emotions in control, he will win a lot of games for us," Guillen said.

The Marlins dropped two of the three games to the Reds in the series but Guillen is not worried about them or Bell.

"We played well in this series. If we play like that with fire and enthusiasm, we'll win a lot of games. Those things are going to happen. Heath threw the ball good but they (the Reds) put together some good at bats. He is one of the best closers in the game. He knows how to bounce back."

Left-hander Aroldis Chapman (1-0) pitched two shutout innings of relief.

Greg Dobbs was removed from the game after Arroyo hit him in the left knee with a pitch. He appeared to have trouble running, failing to reach third on Brett Hayes' single to right.

"He waved me off," Guillen said. "He said 'Don't worry about it, I can' but he didn't make it to third. That's why I took him out before I asked him."

NOTES: Phillips grounded a single up the middle for his second hit of the game and 1,000th of his career with the Reds. He is the 28th player in club history to reach 1,000 hits. ... Miguel Cairo started at 3B in place of Rolen, who was 1 for 7 in Cincinnati's first two games. Rolen didn't play after July 20 last season because of left shoulder problems that required surgery, is expected to sit for several day games after night games.
---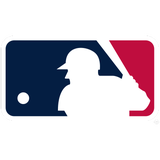 Get more from Major League Baseball
Follow your favorites to get information about games, news and more