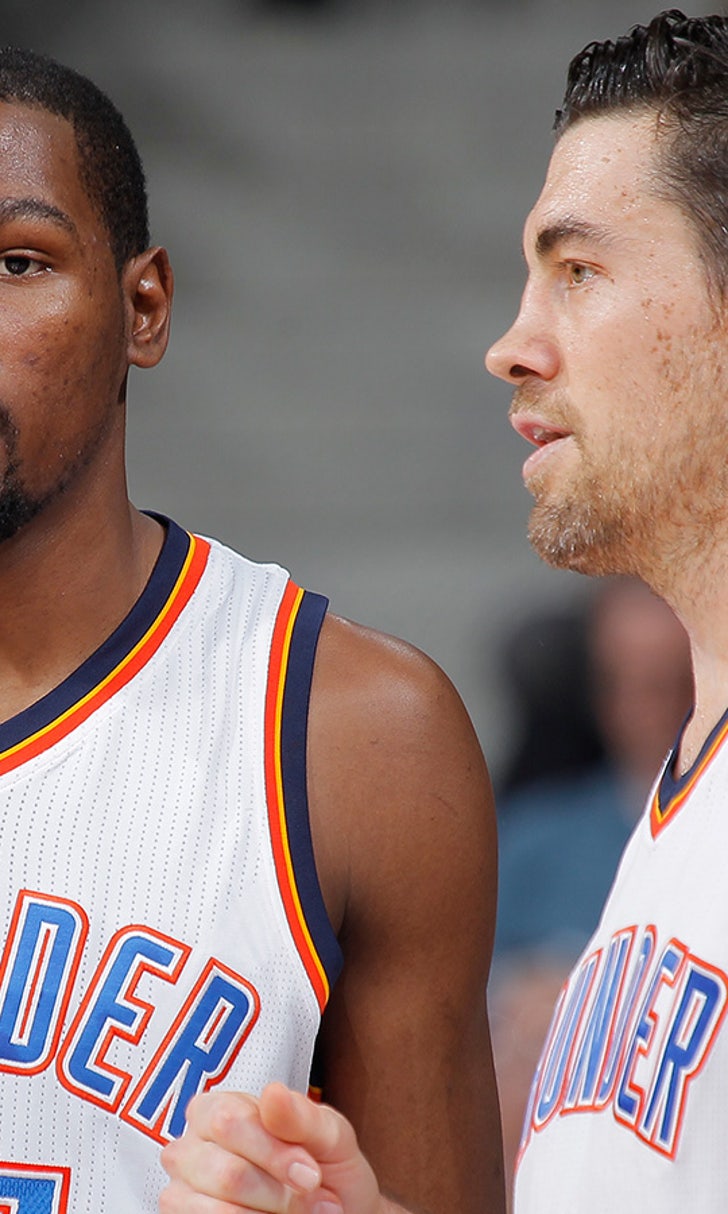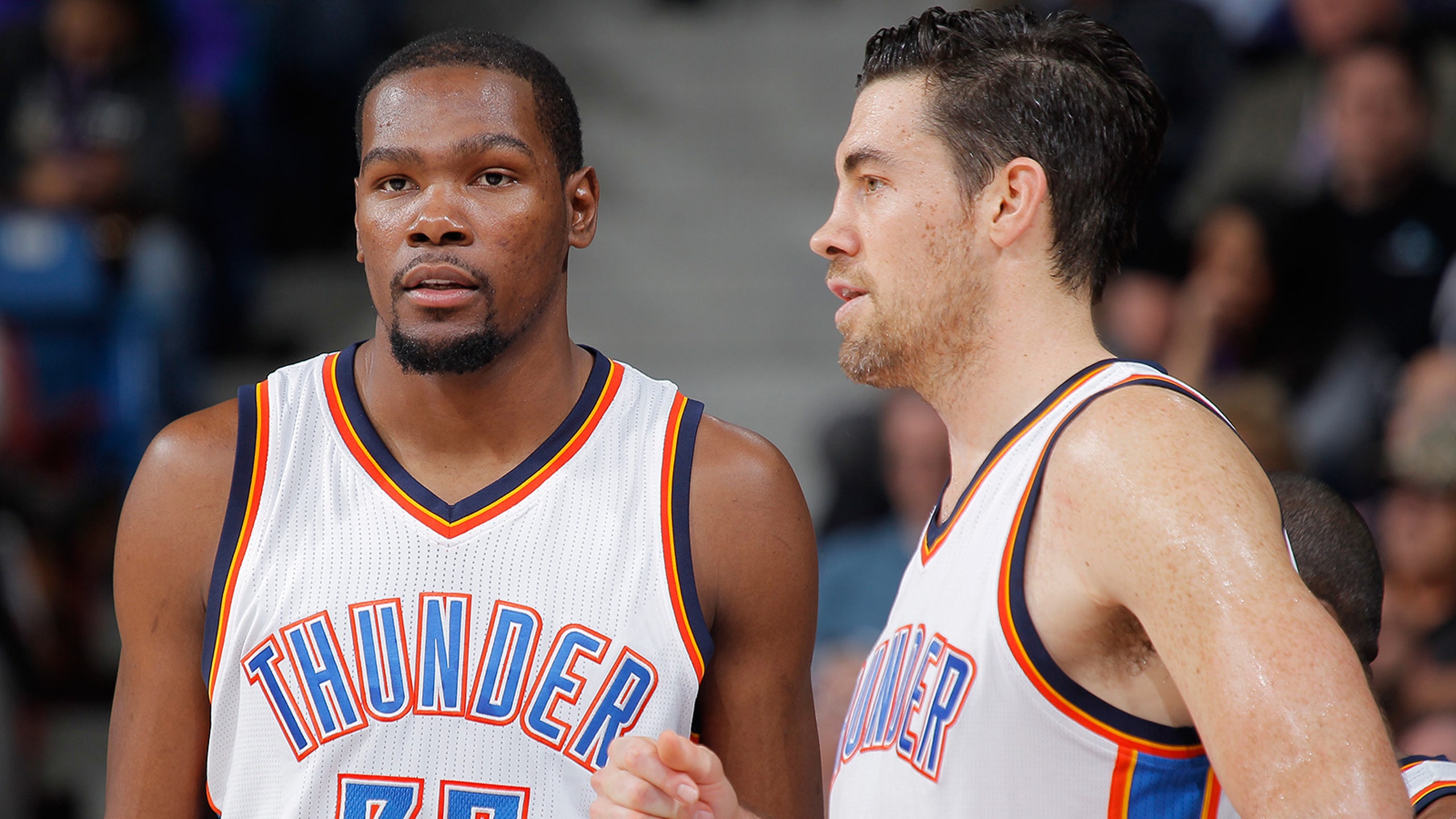 Kevin Durant rips reporter who knocked Nick Collison extension
BY Jimmy Traina • February 3, 2015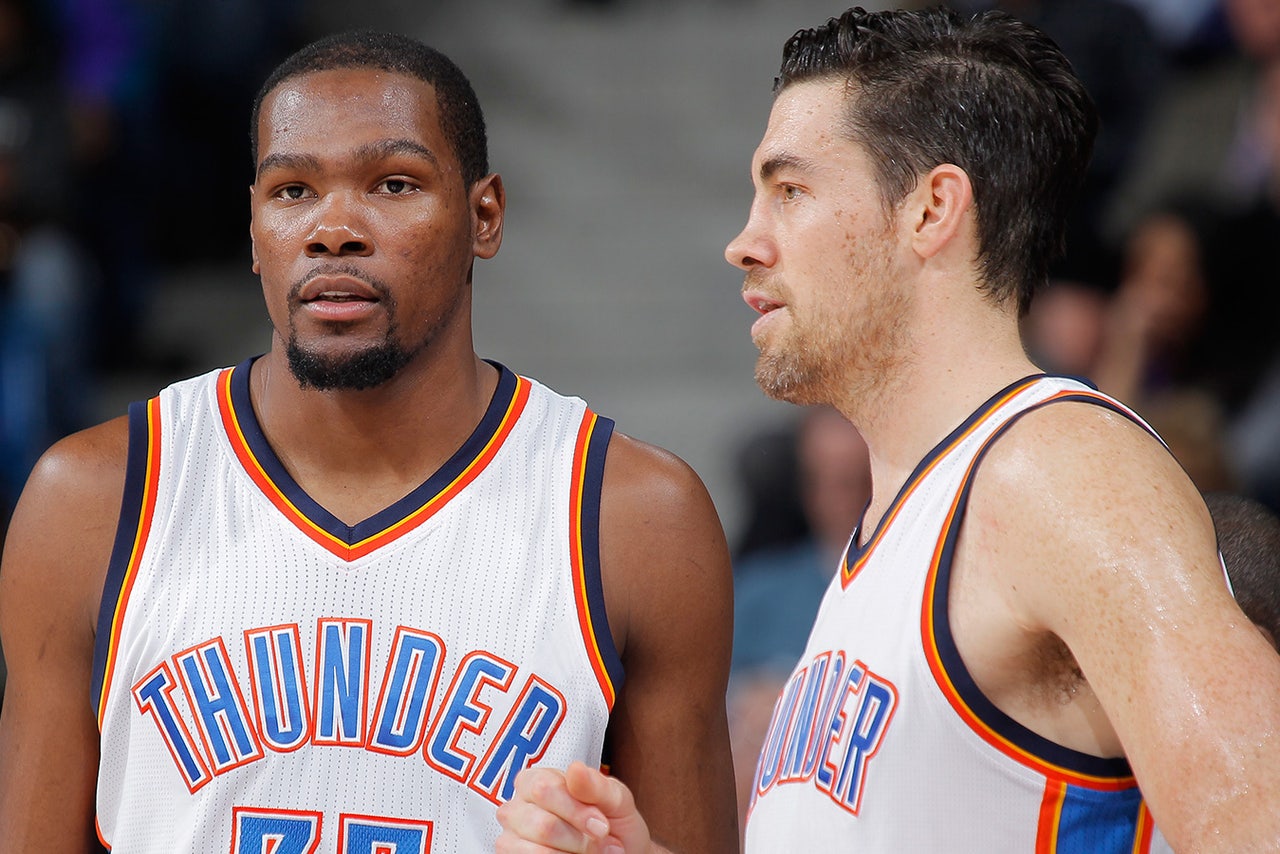 Another day, another twitter kerfuffle involving an athlete.
This edition features Kevin Durant going after former ESPN NBA reporter Chris Palmer, who took a shot at Nick Collison's new two-year, $8-millon contract.
Durant was very excited about Collison's new deal.
Palmer, on the other hand, was not a fan of the contract.
Durant was not going to stand for that kind of talk, so he threw a haymaker.
Palmer was still standing, though, and disputed that he was fired.
@KDTrey5 Love that you got your teammates back. But you should get your facts straight.

— Chris Palmer (@ChrisPalmerNBA) February 3, 2015
ESPN reportedly didn't renew Palmer's contract back in 2013 after 15 years with the company.
---
---