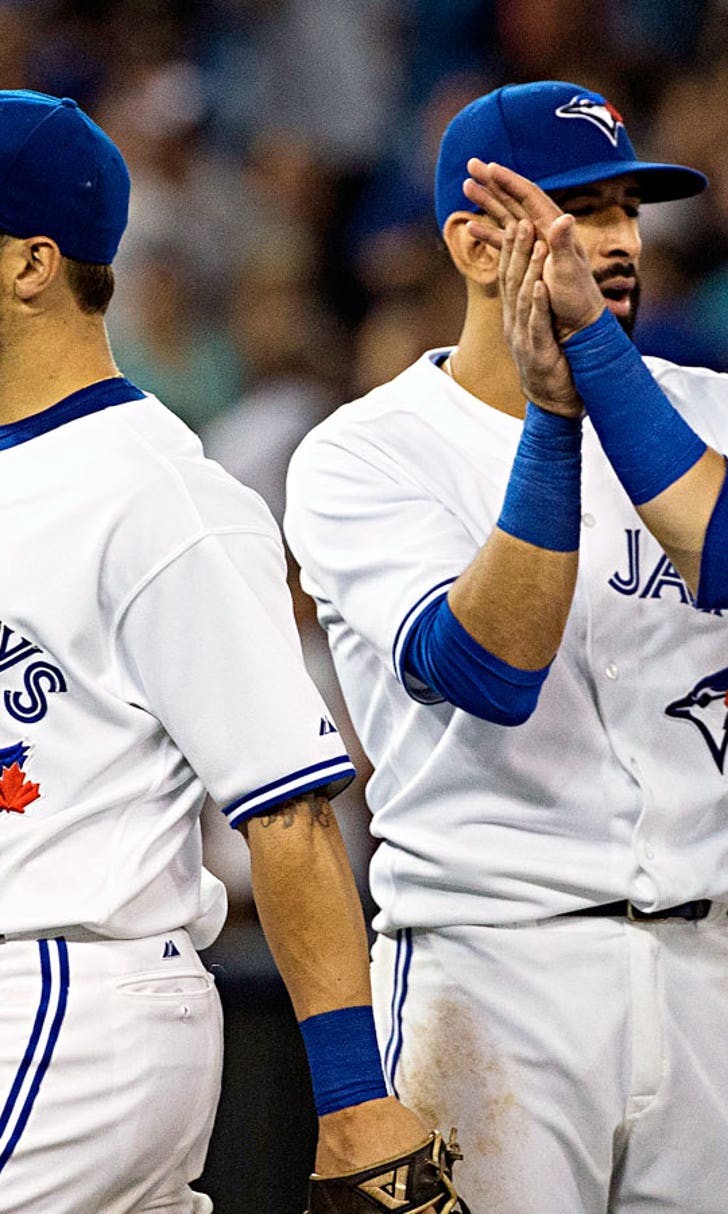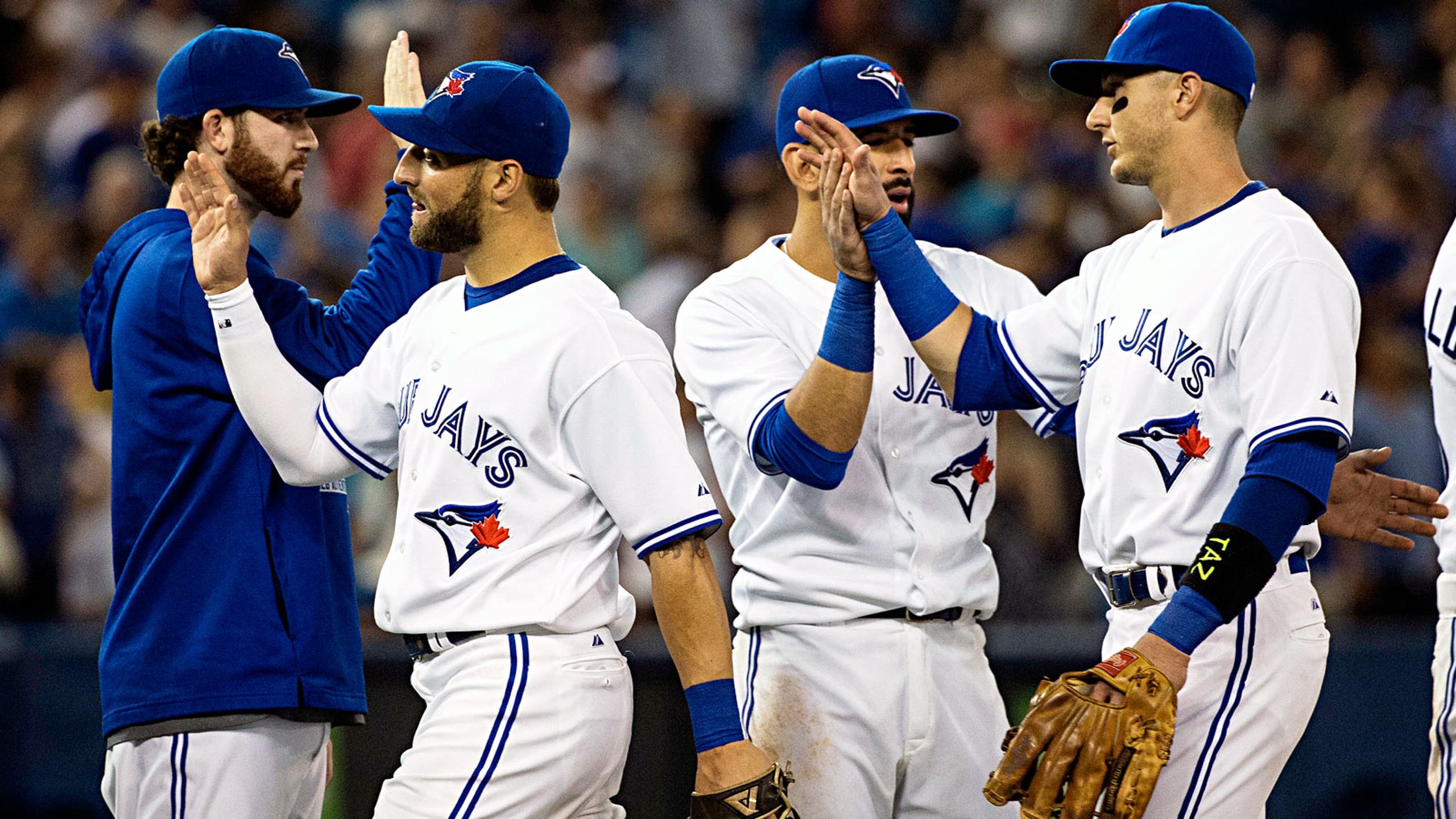 Improving postseason chances just a little at trade deadline
BY foxsports • July 30, 2015
Amidst the flurry of trade-deadline deals, many of them highly exciting, maybe it's worth taking just a quick (if deep) breath. We know which players are wearing new uniforms, and we have no idea which prospects will become stars and which won't. But in the short term, what we really want to know is which teams have really improved their chances of winning the 2015 World Series.
Okay, but what does "really" mean? One thing we know for sure: Nobody's guaranteed anything at all. Far, far from it. As Jeff Sullivan recently pointed out, the last 21 teams that traded for a top-notch starting pitcher just before the deadline won the grand total of zero World Championships.
Yeah. Zero.
Of course that's a fluke of sorts. One of Cliff Lee's new teams could have won, but didn't. Randy Johnson's Astros could have won in 1998, but didn't. The Athletics last year ... man, the Athletics last year. That was something.
Jeff's point was that all you can do at the deadline is improve your chances. My point is that all you can do at the deadline is improve your chances a little.
Before trading for Troy Tulowitzki and David Price, the Blue Jays weren't a great bet to even reach the playoffs: roughly 1 in 3, with most of that as a wild card, which means their chance of reaching a Division Series was roughly half that, and so on and so forth, culminating in (roughly) a 1 in 30 chance of winning the World Series.
1 in 30!
Better now? Not really! Because the Jays haven't improved their place in the standings this week. At the moment they traded for David Price, the Blue Jays were seven games out of first place in the AL East — and a game behind the second-place Orioles — and in the middle of what now looks like a four- or five-team race for the second wild card.
Of course, even before the superstar trades, there was plenty of room for optimism about the Jays, who have badly underperformed their A.L.-best run differential. Looking a level deeper, FanGraphs' BaseRuns have the Jays as the league's third best team (so far), just a bit behind the Astros and the Yankees.
Hey, there's some room for pessimism! Because the Yankees aren't likely to come back to the Blue Jays.
Baseball math's funny, isn't it? It's INCREDIBLY EASY to imagine (say) the Yankees losing seven straight and the Blue Jays winning seven straight — hell, the White Sox just won seven straight — in which case, poof: The Yankees' entire lead is gone. But of course it's just as likely that the opposite will happen, and much more likely that something less dramatic will happen, like the Yankees finish the season five games ahead of the Blue Jays instead of seven.
Baseball math.
A week ago, the Blue Jays seemed to have a 1 in 30 chance of winning the World Series, and now it's more like 1 in 20. Or 1 in 25. For that improvement, I wouldn't have traded so many of my best prospects. But then, I'm not Alex Anthopoulos, running an organization that hasn't even lost a postseason game in more than 20 years. Let alone won one. I'm not a Blue Jays fan, either. If I were, I imagine I'd be pretty excited about what the next few months might bring. Prospects be damned.
And by the way, I'm not picking on the Blue Jays. Much the same might be said about every team that makes a big splash toward the end of July.
I'll say this, though: It's a lot easier to make the case for a big move if you're locked in a tight race for a division title with a good team. Which well-describes the Astros, Angels, Dodgers and Giants; and depending on your definition of "tight" (or really tight), maybe the Pirates and Cardinals, too.
Well, the Astros have already made their big move, and the Dodgers their crazy, complicated move, and the Pirates and Cardinals and Angels their relatively small ones (although you might argue that the Angels have significantly strengthened two spots in their lineup, which ain't really so small at all).
Which leaves only the Giants, and it's hard to escape the conclusion that the Giants probably should do something and almost certainly will do something.
Ah, but what? The Giants' lineup is now essentially impeccable, and the only thing that's missing from the bullpen is a hard-throwing lefty (unless you think Jeremy Affeldt's about to find himself). Which leaves only the rotation, where the Giants have two really good pitchers and four veterans who, as things stand now, you wouldn't want to see on the mound in a big game. Unless you're playing for the other team.
Best case for the Giants? They trade for a second-tier starter and release either Tim Hudson or Ryan Vogelsong. However much that would hurt everybody involved. Because there might not be any first-tier starters left.
Plenty of second-tier starters out there, though! Mike Leake, Jeff Samardzija, Tyson Ross, Shelby Miller, Yovani Gallardo, Jesse Chavez, Clay Buchholz ... all of them are on the block or could be or should be, and all would slot quite nicely behind Madison Bumgarner and ahead of Chris Heston.
There are only two months left in the season. The Giants could do absolutely nothing and still finish ahead of the Dodgers. But baseball math or no, baseball men don't usually like to trust that math. Baseball men are men of action, and I'll be surprised if Brian Sabean doesn't do something in the next 24 hours.
---
---