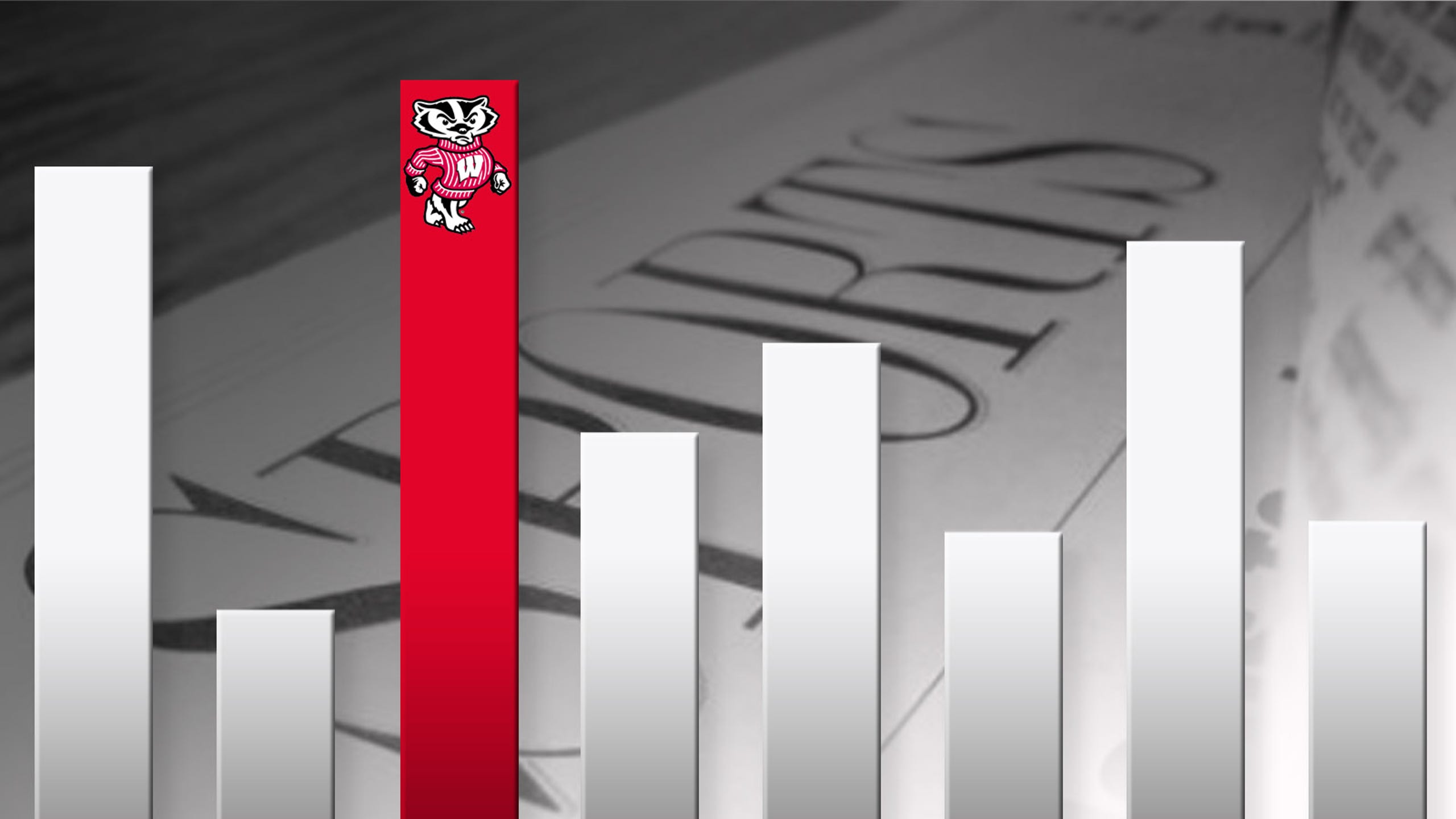 How they voted: Badgers in the 2015 AP football poll (Final)
BY Dave Heller • January 13, 2016
The Wisconsin Badgers finished their season with a victory over USC in the Holiday Bowl, which gave them a bump from No. 23 to No. 21 in the final Associated Press top 25 poll.
Turns out, Wisconsin's season was easy to figure out. The Badgers beat every team they faced with a worse record than they had and lost to each team with a better record. The win over the Trojans was the first and only victory for UW against a team with a winning record (although USC wasn't ranked, so no top-25 wins for the Badgers).
Nevertheless, a 10-3 record is nothing to sneeze at and the AP voters -- or at least most of them -- took notice.
A few notes on the final poll:
-- The highest vote was 14 by Josh Kendall of The State. Kendall never had UW ranked higher than 18 this season and that was way back in Week 5.
-- The biggest jump was eight spots, from 25 to 17, by the Fort Wayne News-Sentinel's Pete DePrimio.
-- More big moves: Seven spots, from 23 to 16 by the Syracuse Post-Standard's Brent Axe and 24 to 17 by The Idaho Statesman's Chadd Crippe.
-- As mentioned, the bowl win didn't placate everyone. A few kept Wisconsin in the same spot as in t he pre-bowl poll, while a couple -- the Savannah Morning News' Nathan Deen (19 to 22) and the Reno Gazette-Journal's Chris Murray (22 to 23) moved UW down in the poll.
-- Three voters left Wisconsin off the poll altogether (not including one voter who didn't turn in a ballot). Both Jon Wilner of the San Jose Mercury News and Keith Sargeant of NJ.com hadn't had UW on their ballots since Week 12. Meanwhile, Eric Avidon of the MetroWest Daily News had Wisconsin ranked at No. 23 in the pre-bowl poll, but left the Badgers off in the final poll.
-- Finally, there's Eric Hansen of the South Bend Tribune. He hadn't had Wisconsin ranked in his poll since Week 6, but placed the Badgers at No. 24 in the final poll.
Here's the how AP voters placed UW in the final poll along with a comparison to Week 15, which was the last poll before the bowl games:
* -- Did not submit a ballot
Follow Dave Heller on Twitter
---
---