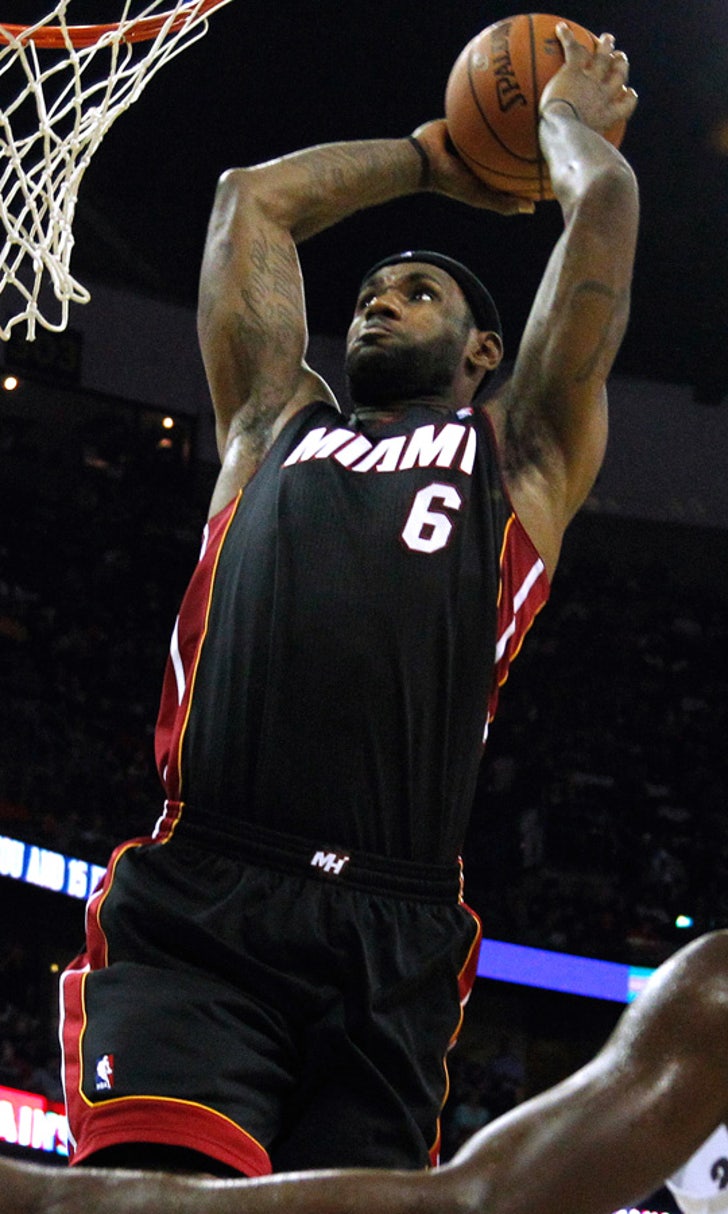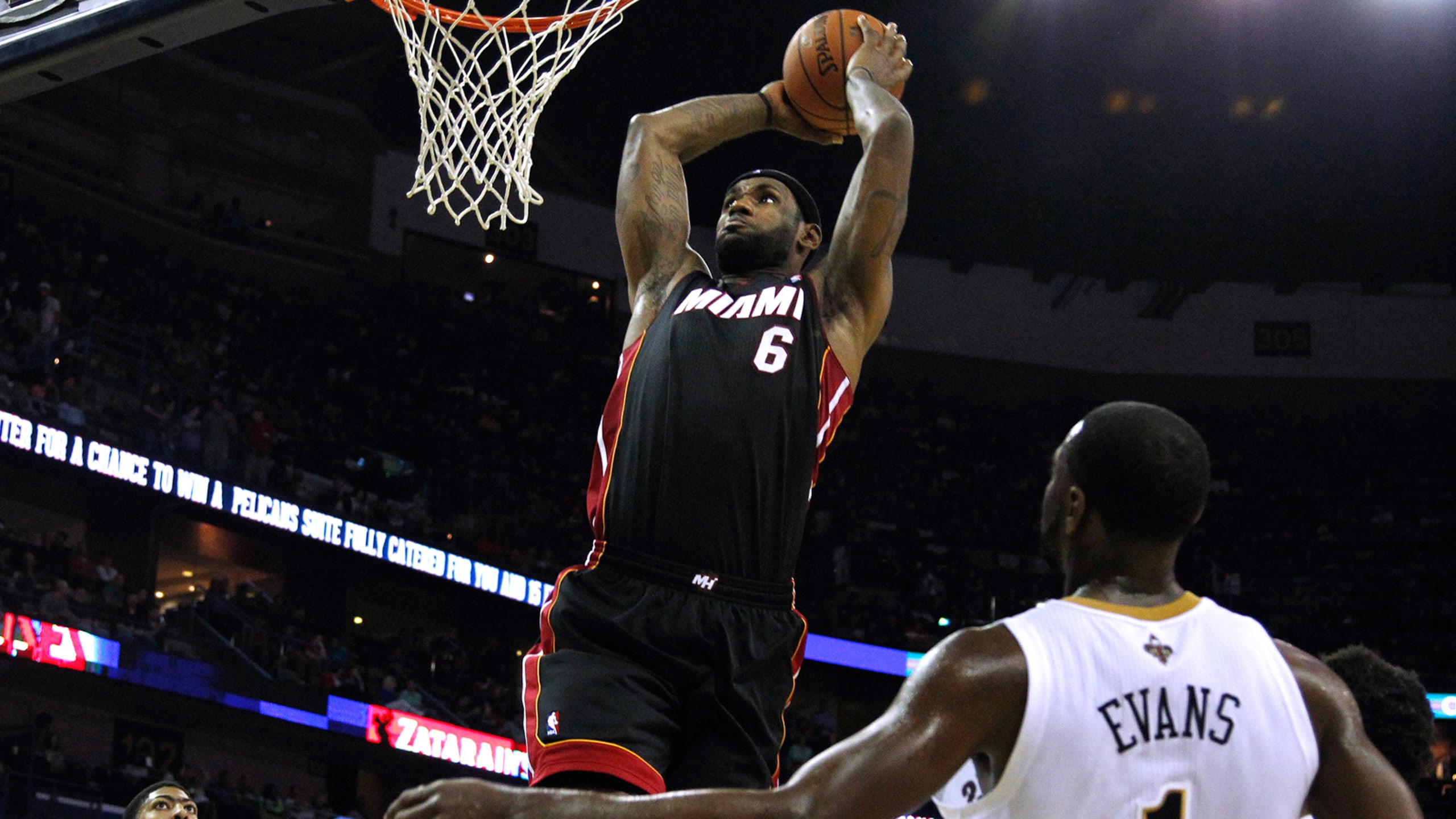 Heat Check: No comeback this time for Miami against New Orleans
BY foxsports • March 22, 2014
One night after needing a late-game rally to escape with a home win against Memphis, the Miami Heat continued to struggle on the road.
The Heat lost 105-95 at New Orleans on Saturday night, making it five losses in Miami's past six road games and seven defeats in the the past 11 games overall.
And who knows if Friday night's comeback against the Grizzlies would have occurred if Memphis center Marc Gasol hadn't left with an ankle injury in the third quarter.
LeBron James had 25 points, eight rebounds and nine assists for the Heat, who played without Dwyane Wade and center Greg Oden. Michael Beasley scored 16 points off the bench.
The Heat (47-21) fell to 11-7 this season without Wade, who continues to miss some games to rest his knees. It was the fourth time this season Miami lost on the same night as did Eastern Conference leader Indiana.
Miami, now 6-7 in March, hurt itself with 16 turnovers that led to 19 New Orleans points.
Anthony Davis had 30 points and 11 rebounds for the Pelicans (29-40). New Orleans shot 51 percent and outscored Miami in fastbreak points (21-11) and points in the paint (52-46).
Davis' three-point play with 6:22 left gave New Orleans a 14-point cushion. Two minutes later, the Pelicans built the advantage to a game-high 16 points.
Baskets by Beasley and Ray Allen in the final 28 seconds of the third quarter cut Miami's deficit to 76-72.
Miami trailed 45-43 after a half in which it was outscored 18-6 in fastbreak points. The Heat committed 11 turnovers (15 New Orleans points) to the Pelicans four (six Miami points).
Beasley scored 12 points in 12 minutes to pace the Heat.
THE TURNING POINT
New Orleans began the fourth quarter with a 16-6 spurt through Davis' three-point play.
THE DIFFERENCE MAKER
Anthony Davis. The second-year power forward showed why he's one of the league's brightest young stars. He shot 13 of 22 and had 3 steals to go with his points and rebounds.
STAT OF THE GAME
Fastbreak points: New Orleans 21, Miami 11.
WHAT'S NEXT
The Heat will play the Portland Trail Blazers at AmericanAirlines Arena 7:30 p.m. Monday.
You can follow Charlie McCarthy on Twitter @mccarthy_chas or email him at mac1763@bellsouth.net.
---
---