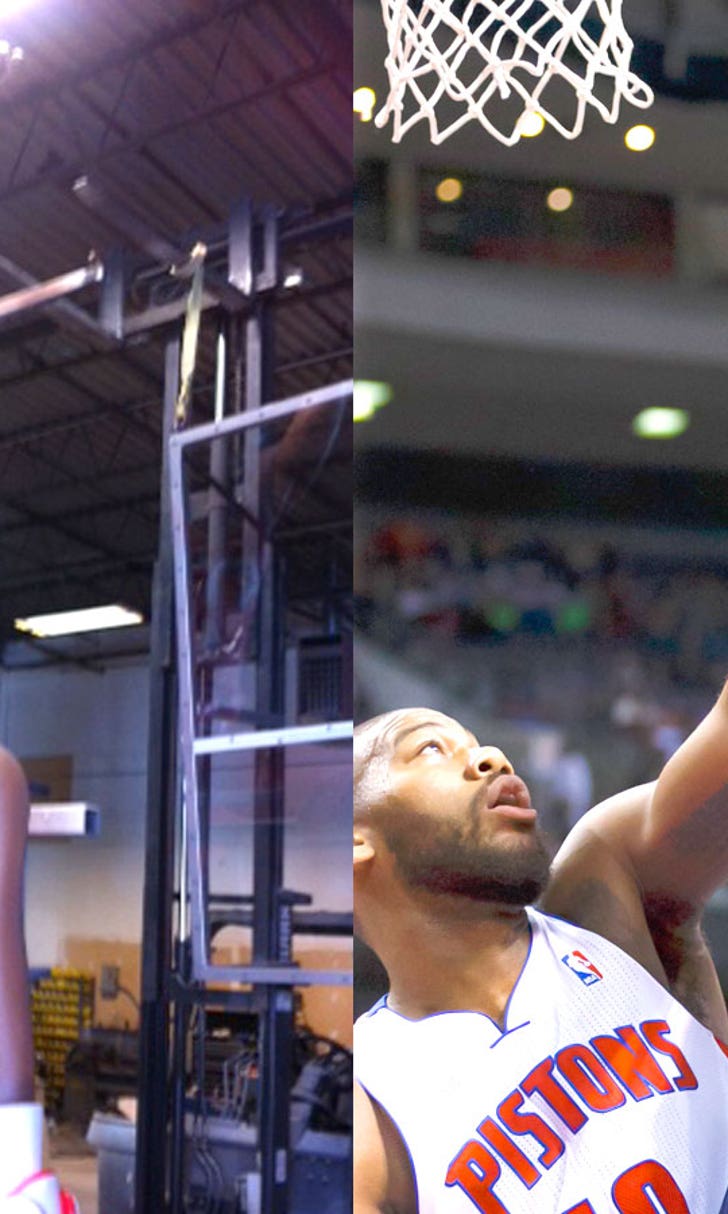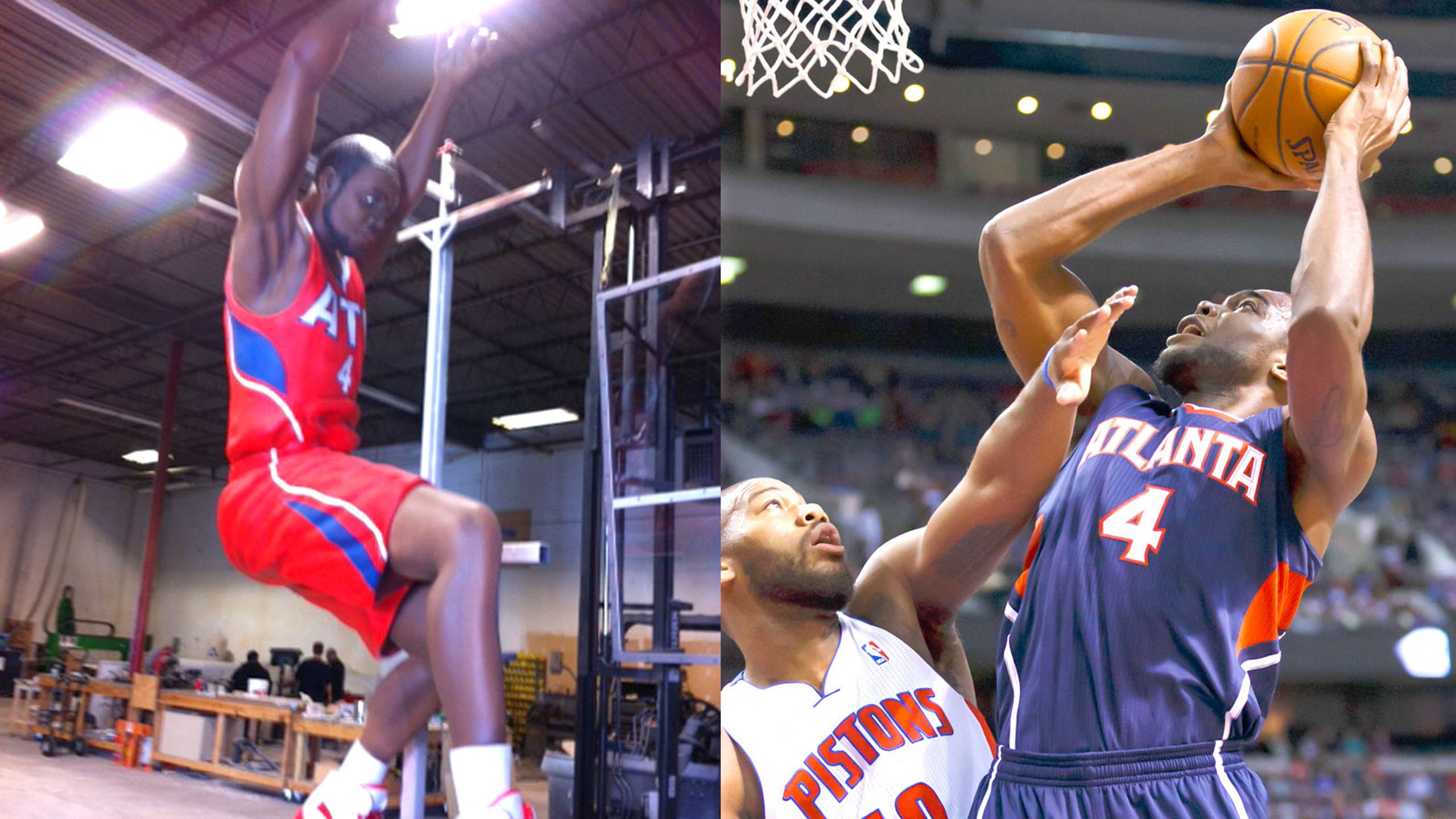 Hawks to unveil mammoth Millsap 3-D billboard in April
BY foxsports • March 20, 2014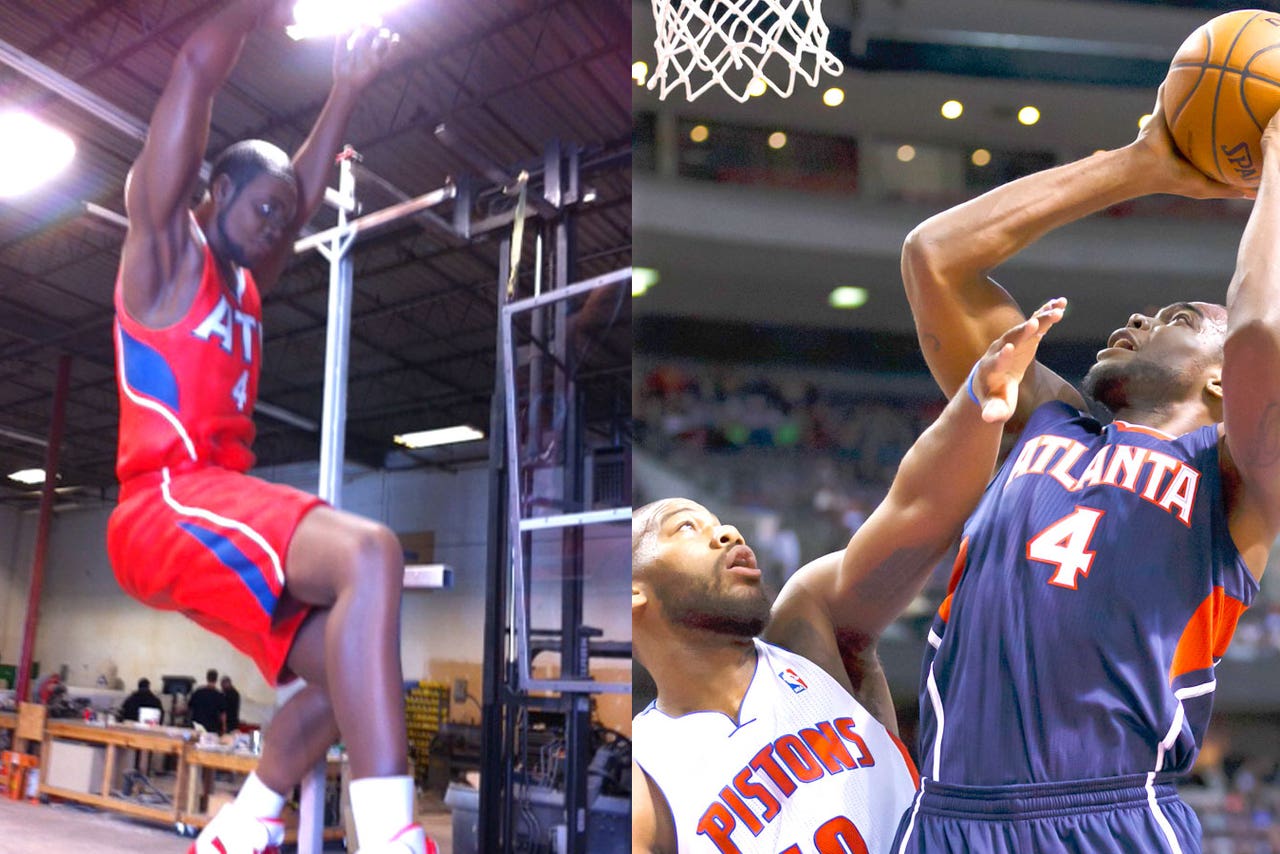 An even bigger, badder version of Paul Millsap -- the Atlanta Hawks' All-Star forward -- will soon be hitting the Georgia highways.
Sometime in April, with an Atlanta freeway as the picturesque backdrop, the Hawks will unveil a 20-foot-high (approximate), 700-pound 3-D billboard of Millsap dunking a basketball.
In accordance with the ferocious-jam promotion, I-85 onlookers (driving northbound) will then be prompted to text "**DUNK" from their cell phones -- after parking the vehicle, of course. The mobile-based service will provide information on future Hawks events, particularly playoff tickets (if applicable).
• Click here to see the Hawks official video on what went into the making of the billboard
From there, callers/texters will be directed to a wide-ranging contest (bearing Millsap's vocal welcome) that allows for Hawks fans to hang out with Millsap inside the Atlanta locker room (playing video games), partake in a typical Millsap workout with the club's trainer or even attend an NBA Summer League session with Millsap, the eight-year veteran (first season with Atlanta) who has the Hawks on track for another postseason appearance in April.
The Hawks commissioned the Atlanta-based Chisel 3D for the major undertaking, which embodies a steel-and-foam likeness of Millsap, and reportedly took a month to construct, from beginning to end.
"Most of our work is for sales promotion, events, trade shows, theme parks, museums," said Gary Bystrom, owner of 3-D Chisel. "It's all across the board. Sometimes it's figures like that, sometimes it's totally different. We've done a giant brain, we've done anything you can think of. Often times it's large scale, but a billboard piece like this is just fantastic."
Upon viewing the structure, an awed Millsap was originally "speechless" about the project. He then mustered up a few words of appreciation.
"Looking at myself up (high off the ground), I couldn't imagine it but it looks great."
As for the dunk itself, Millsap joked, "It looks like something I would do." (Note: Millsap didn't pose for the billboard.)
The genesis of the project started with the Hawks dreaming big, according to Peter Sorckoff, senior vice president of marketing:
With approximately 5.5 million people living in metro Atlanta, the Millsap 3-D billboard will spark roughly 660,000 viewings every day.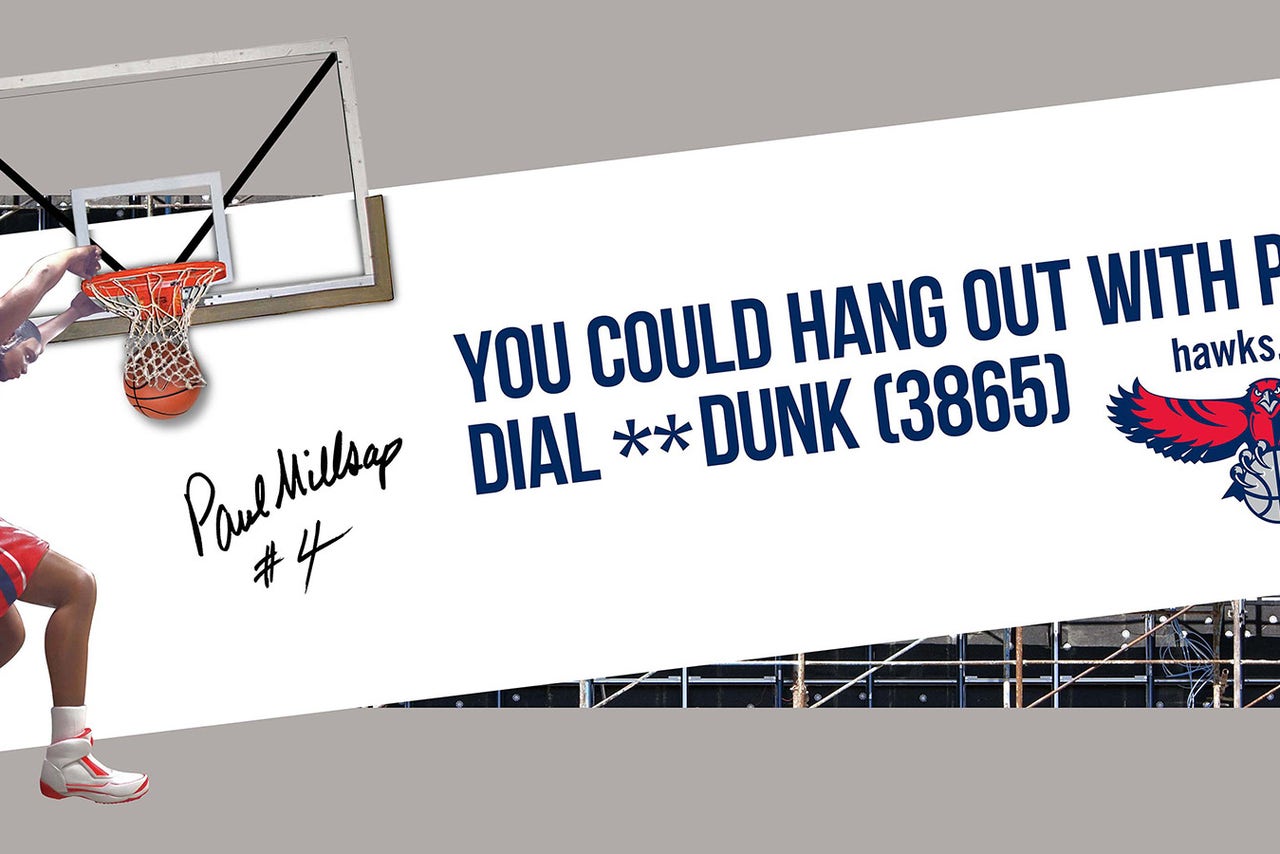 Callers and texters will be directed to a contest allowing Hawks fans to participate in a number of activities with forward Paul Millsap.
---
---