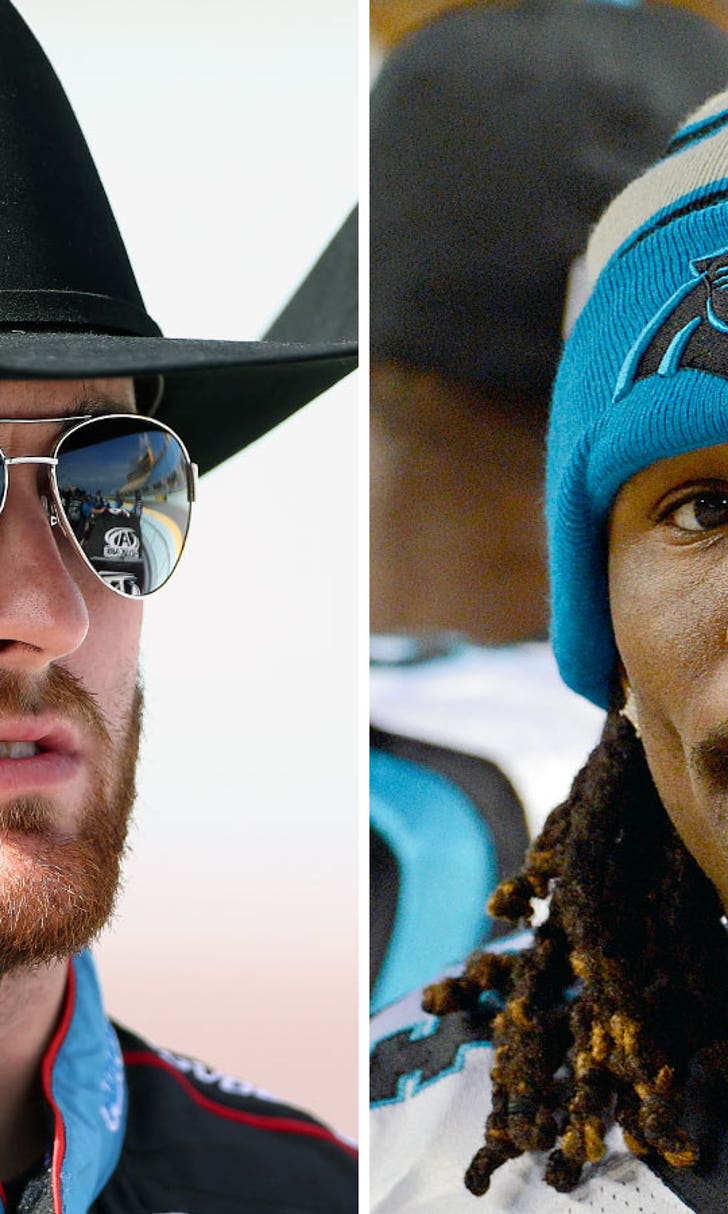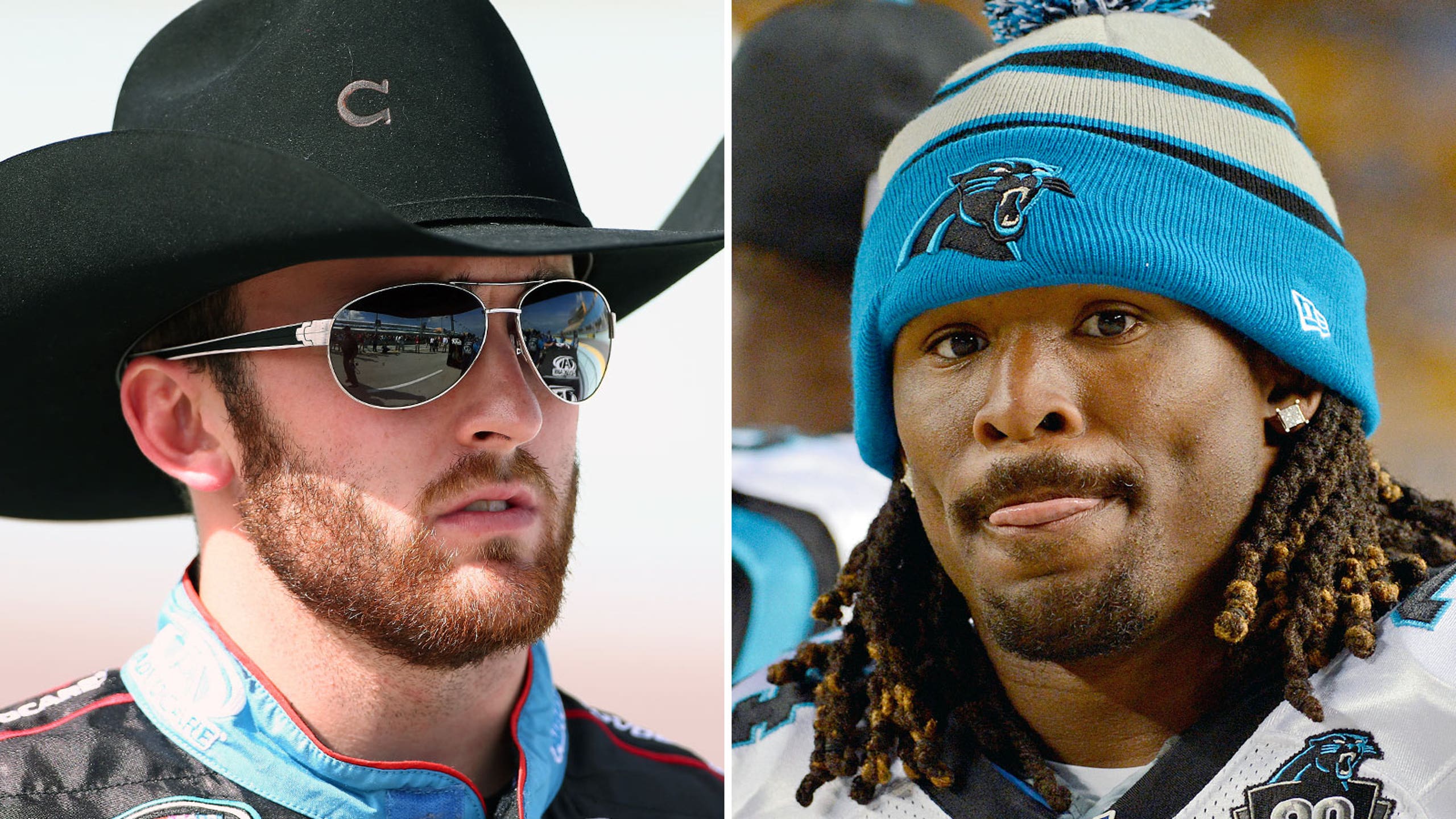 Hats on for the Carolina Panthers, thanks to RCR driver Austin Dillon
BY foxsports • January 31, 2015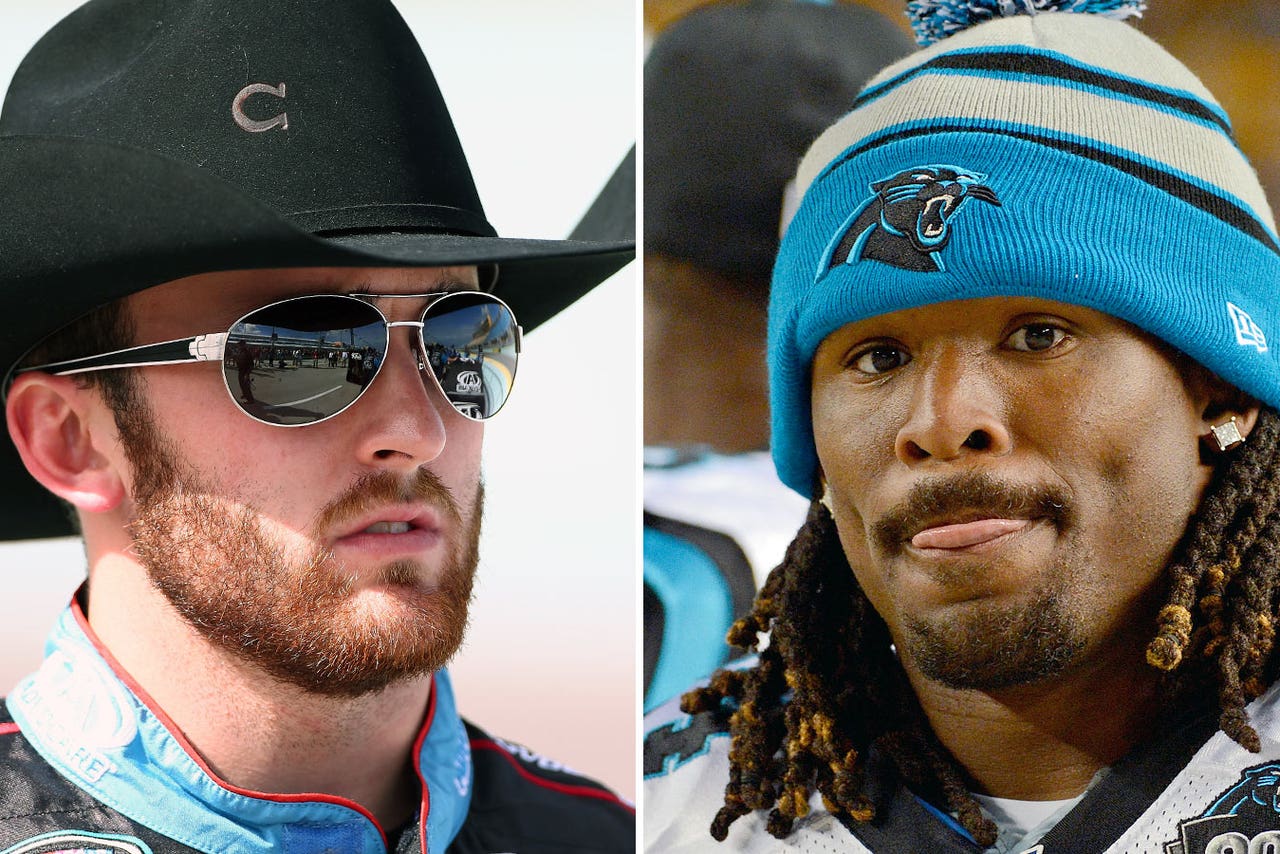 While the majority of attention this weekend is centered on the Super Bowl between the Seattle Seahawks and the New England Patriots, Austin Dillon's support for the Carolina Panthers is unwavering.
In addition to being a huge fan of his hometown team in Charlotte, North Carolina, the Richard Childress Racing driver has developed a unique relationship with many of the team's top players.
After meeting Panthers running back DeAngelo Williams at a sponsor appearance after winning a race at the Charlotte Motor Speedway dirt track, Dillon says the two hit it off right away and vowed to stay in touch.
"It was his rookie year and I was just getting into (racing), too," Dillon said during this week's Charlotte Motor Speedway Media Tour presented by Technocom. "I stayed in touch with him ever since and had a good repertoire with him. I went a WWE event in Charlotte and he was there, so I hit him up. I knew one of the wrestlers, so that's how we got closer and just stayed in touch."
Dillon continued to meet other Panthers players over the years, including star linebacker Luke Kuechly, who drove the pace car at Charlotte Motor Speedway during the 2014 Sprint All-Star Race.
During the Panthers' recent playoff run, the driver of the famous No. 3 Chevrolet couldn't help but notice one of his trademark cowboy hats on TV.
"I sent DeAngelo Williams a hat, and it's the biggest hat they made," he explained. "It was huge because DeAngelo has dreads. Jonathan Stewart put it on in an interview after they won the playoff game and I was like, 'Man, that's my hat.' I texted him up and said, 'Hey, if I could get you guys a couple of really nice felt hats, would you wear them?' And he was like, 'Yeah, we'll rock them.' "
Afterward, Dillon began receiving text messages from various players with their hat sizes and requests.
"I talked to our good friends at Stetson, and they hooked them up and sent them off and it was a cool opportunity to get them into my world of wearing cowboy hats," he said. "It had a blue feather in it; I kind of tried to style it out for them."
Dillon's love for the Panthers also gives him the opportunity to have a bit of fun with crew chief Gil Martin.
"I'm just a huge Panthers fan," he said. "Gil's a huge Titans fan and we play them next year. Hopefully we can have a little fun with them like everyone else did this year."
---
---