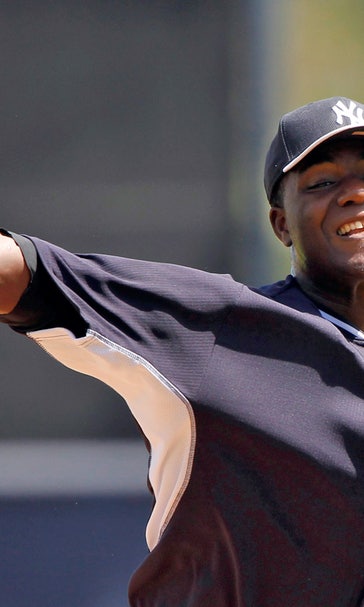 Fantasy Baseball Buzz: Pineda closing in on Yanks' rotation
March 19, 2014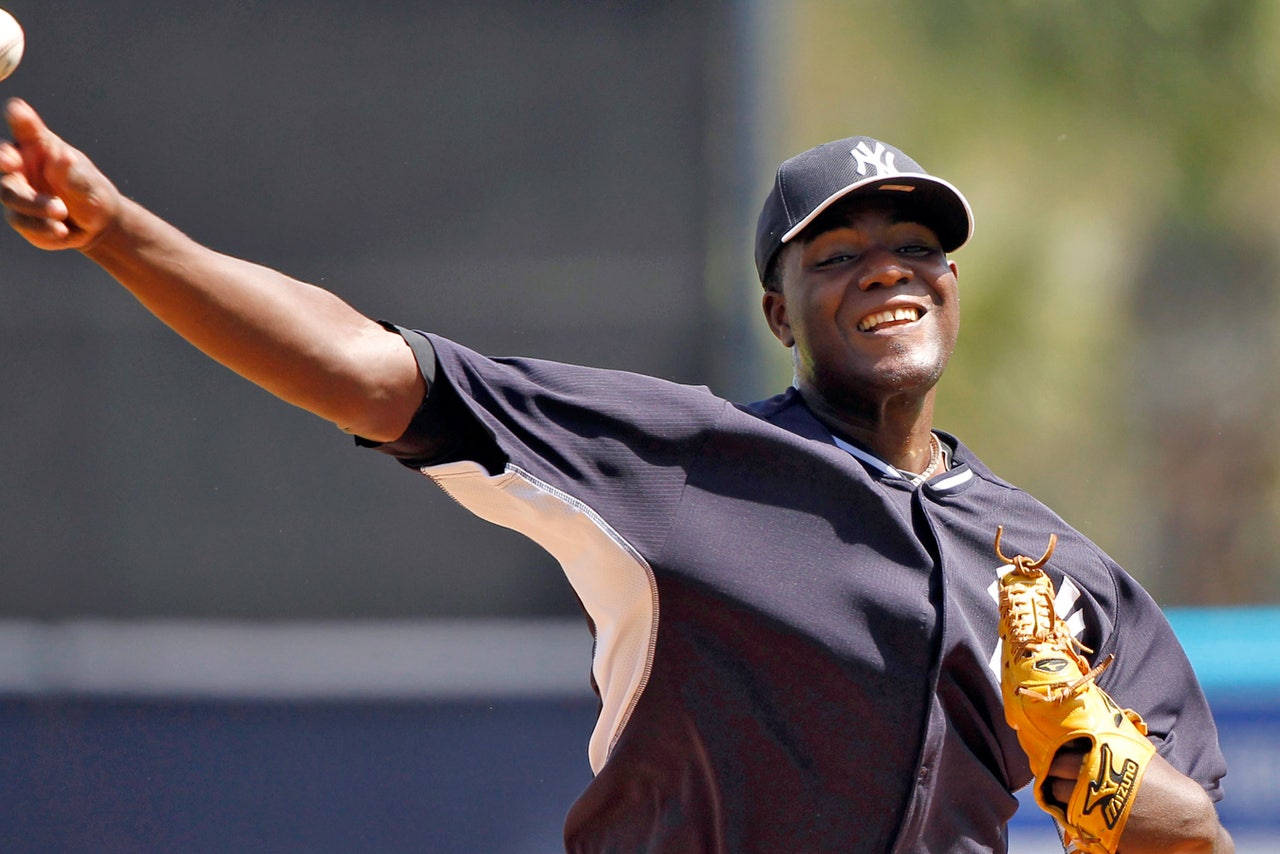 Ken Rosenthal has an interesting story here on hard-throwing Royals' rookie Yordano Ventura, whom Adam Meyer and I discussed on Tuesday's Fantasy 15 podcast. You like triple-digit heat, right?
On to the news:
Michael Pineda had another strong outing on Tuesday, and looks to be the favorite for the Yankees' fifth-starter role. You have to think that the Yanks will take it easy with Pineda, who has missed most of the last two seasons due to a shoulder injury. However, it's tough to ignore a guy who whiffed more than a batter per inning during his rookie season at age 22. Consider Pineda in a deep mixed or AL-only league - maybe in the 80-90 range among starters - but I'm not optimistic enough to recommend him in a 12-team mixed league.
We should know soon how long Tigers SS Jose Iglesias is expected to be out with the stress fractures in his legs. You can take Iglesias off your draftboard (if he was there to begin with) and ignore any of his potential real-life replacements unless Stephen Drew gets into the mix.
Rangers closer derby update: Joakim Soria (again) pitched better than Neftali Feliz last night, but Feliz hit 94-95 on the radar gun for the first time all spring. Dallas Morning News beat writer Evan Grant tweeted last night that he's still betting on Feliz, at least for now.
White Sox closer derby update: Matt Lindstrom (oblique) will throw a bullpen session today, and could appear in his first game of the spring later this week. Nate Jones still sounds like the favorite to get the job.
Mariners SP Hisashi Iwakuma (finger) has been cleared to begin throwing, and if all goes well, he could be in the team's rotation in a month or so.
Padres 3B Chase Headley, who suffered a calf injury almost a month ago, will appear in a minor-league game today.
Look for Blue Jays' closer Casey Janssen (shoulder) to make his spring debut on Friday.
This Chicago Sun-Times article (from Sunday night) suggests that Conor Gillaspie has the edge over Matt Davidson for the White Sox third-base job.
Here's an update on some of the Orioles' lineup and rotation decisions.
The Indians' fifth-starter battle will go down to the wire, with Carlos Carrasco, Josh Tomlin and Aaron Harang as the candidates. I'd consider Carrasco in an AL-only league. Check out his 2013 Triple-A stats for reference.
In other Indians' news, is everyone else looking forward to Carlos Santana earning dual eligibility at catcher and third base? 
Looking for a deep AL-only sleeper? Check out this article on lefty Roenis Elias, who still has an outside shot at the Mariners' rotation.
Rangers SS Elvis Andrus won't throw for "several days" because of elbow soreness, according to the team's website. The Rangers don't seem to think the injury is too serious.
The Diamondbacks are still non-committal about their shortstop situation, with Kirk Gibson saying Wednesday that Chris Owings and Didi Gregorius will each start a game in Australia this weekend.
Carlos Gomez might bat leadoff for the Brewers.
Finally, enjoy this opposite-field homer from Cubs' rookie Javier Baez. A couple of years from now, you'll all be fighting over him.
---
---