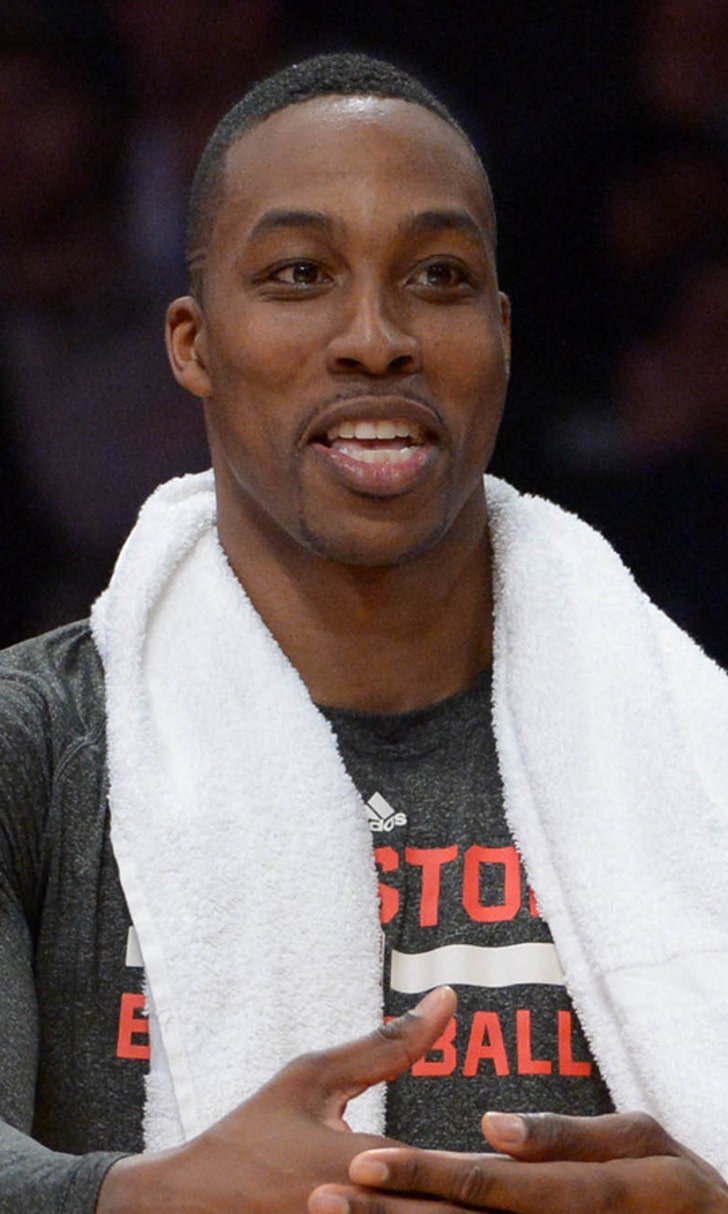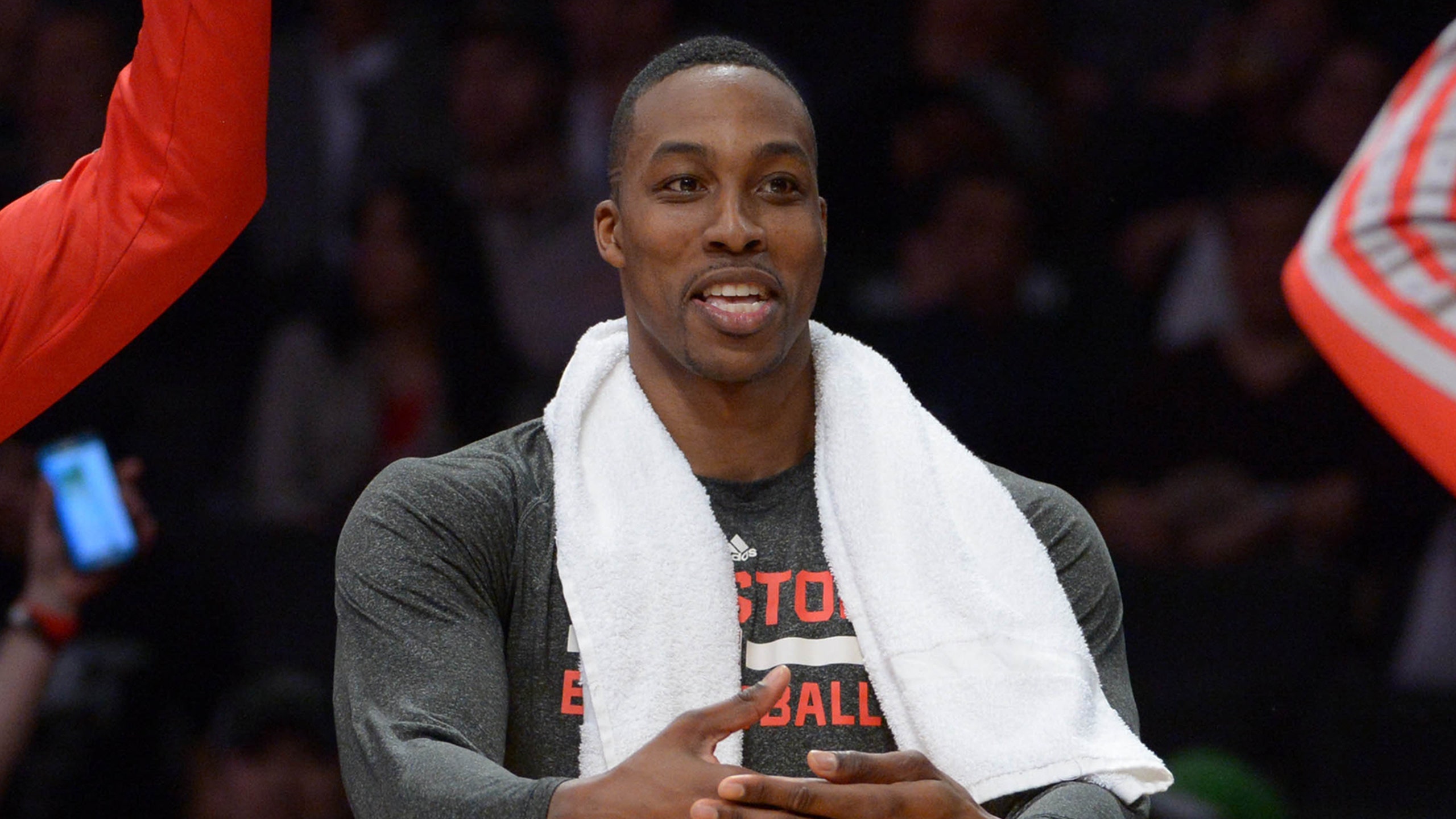 Dwight Howard gets last laugh over Lakers at Staples Center
BY Shawn Ramsey • February 20, 2014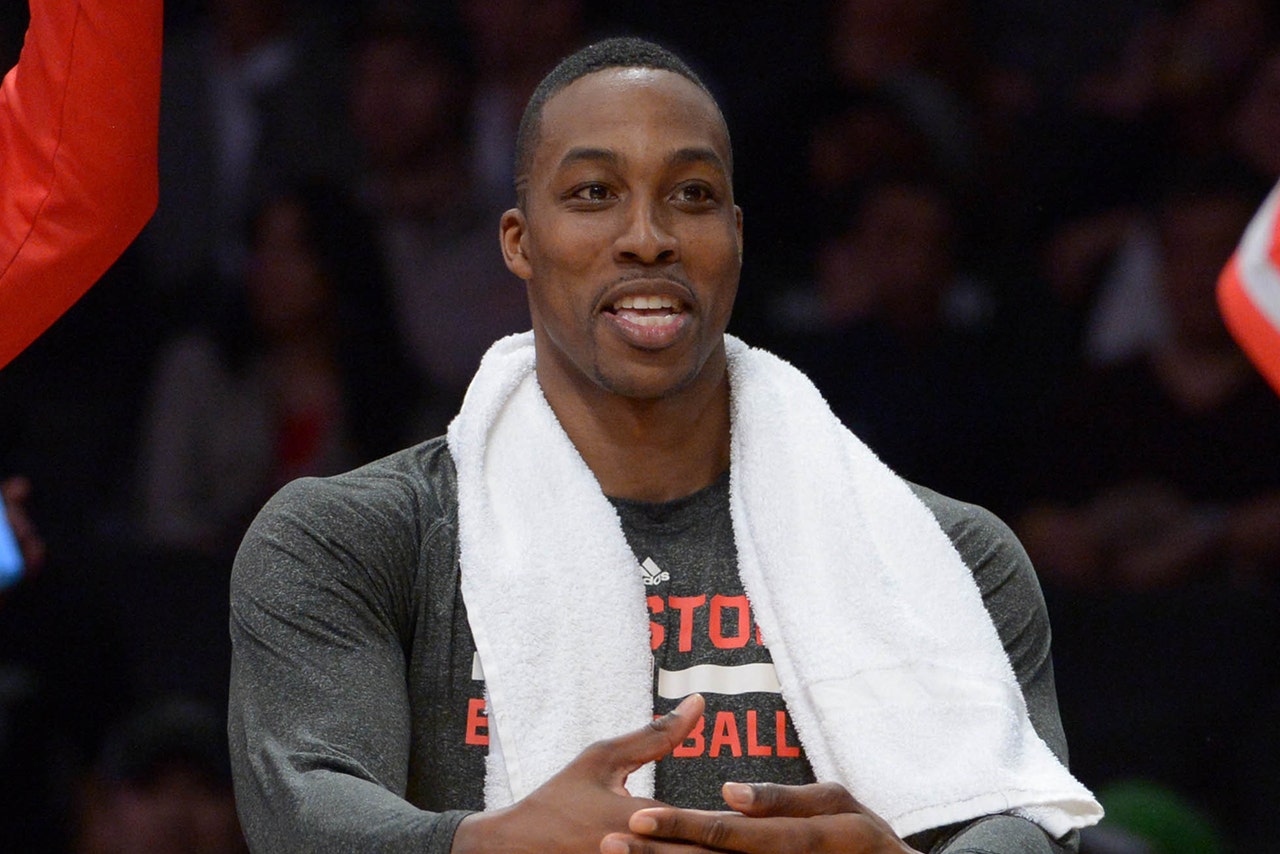 The Houston Rockets stormed into the Staples Center and dominated the Lakers on their home court, but that didn't stop the Los Angeles fans from consistently ripping Dwight Howard.
From the moment Howard first stepped on to the court and any time he touched the ball thereafter, fans rained down a chorus of boos.
At halftime one Laker fan managed to get Howard to fall for the old fake-out high-five.
In the third quarter, when the Rockets were up by more than 20 points, loud chants of "Howard sucks" began and the big man was even caught on camera joining in.
The chants continued well into the fourth quarter when Howard was merely a spectator and somehow followed him to the team plane after the game where this time he joined his teammates mocking the Staples Center fans.  
Despite all the hostility, Howard kept his composure and scored 20 points with 13 rebounds to lead the Rockets to a huge 134-108 win, and in the process made Red Hot Chili Peppers bassist and Laker fan Flea feel guilty about telling him he "sucked."
Of course Lakers fans weren't exactly glad to see Howard, but next time they might want to think twice about fueling a fire within the big man and his new team if they want to increase their odds of winning.  
---
---