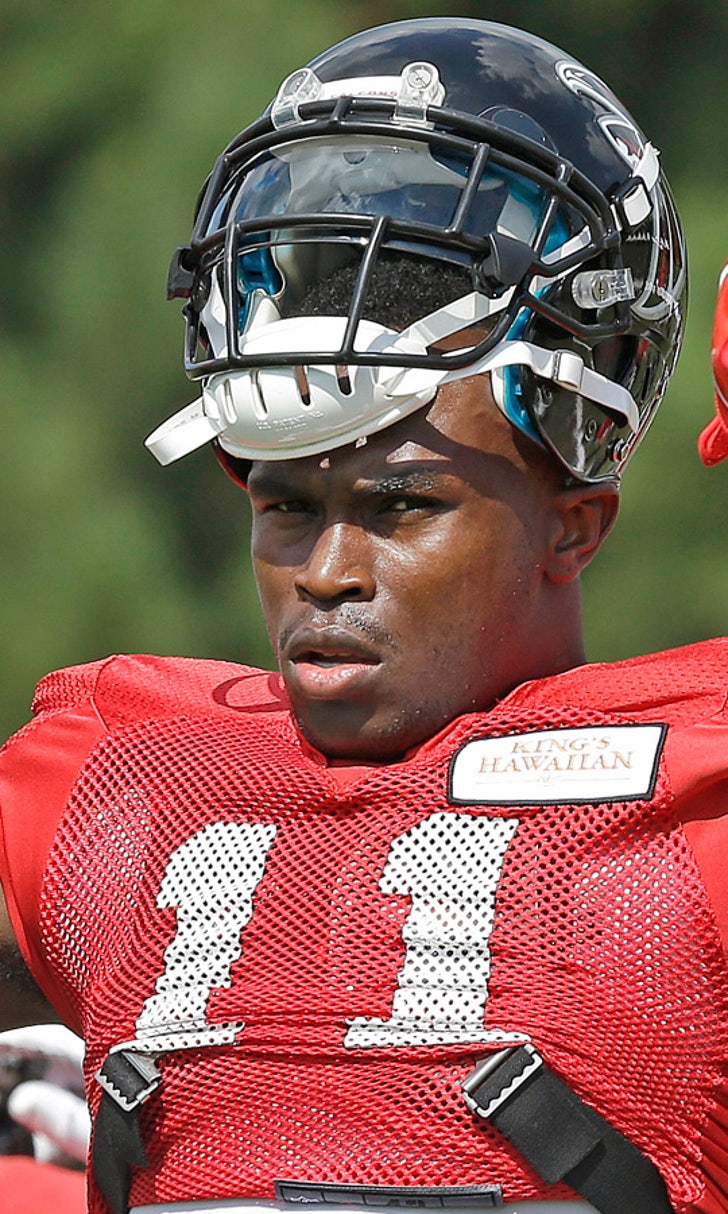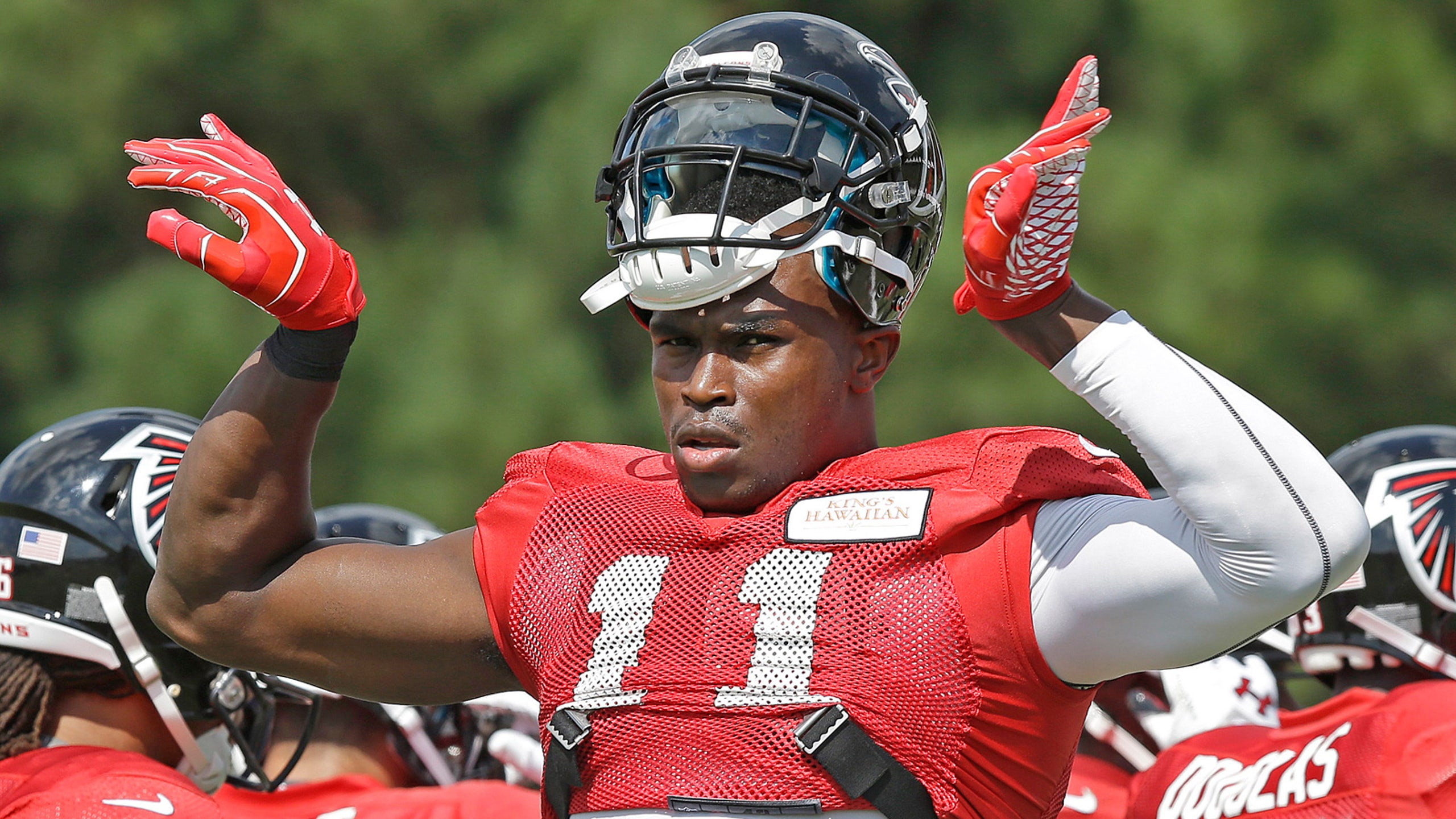 Dolphins at Falcons: Five things to watch
BY foxsports • August 7, 2014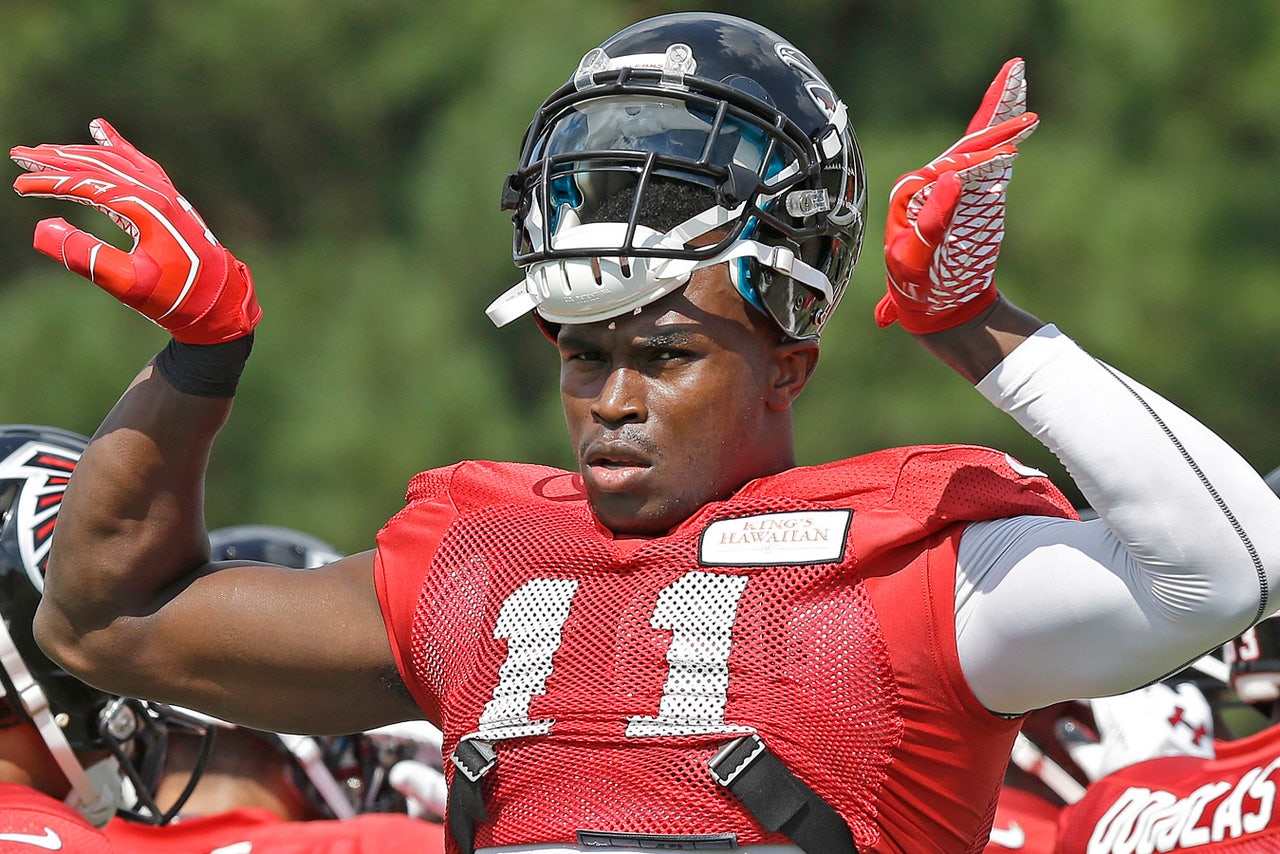 FLOWERY BRANCH, Ga. --The Atlanta Falcons host the Miami Dolphins in their first preseason game action of the 2014 season. After suffering through a 4-12 season a year ago, the Falcons look to return to level of play that had them in the NFC Championship Game in 2012.
Here are five things to watch as the Falcons open the doors at the Georgia Dome at 7 p.m. ET on Friday:
Preseason games are as much about whittling a roster down from 90 players to 53, as they are about getting starters action in a live game. But there is still something to be said about the veterans shaking off any rust that might be clinging after a long offseason.
That's means get to your seats early, and don't blink, our you may miss the household names.
"It's going to be very similar to what we've done in the past," said head coach Mike Smith. "We're not going to change our thoughts of the first preseason game. This is really going to be about the younger players playing significantly more snaps than our older players."
In last season's first preseason game against the Cincinnati Bengals, most of the starters on offense played 14 snaps. That goes for quarterback Matt Ryan, offensive linemen Justin Blalock and Sam Baker and wide receiver Harry Douglas. Roddy White played 10 snaps and Steven Jackson nine.
On defense the magic number was 15 snaps. Most of the starters played at that level, except for rookie corner Desmond Trufant, who needed more snaps, and got 25.
It's impossible to tell how the game will flow at the beginning, or whether or not the coaching staff will see everything it needs to see in the first series of the game. It's possible the starters will return to the field for a second series, but expect the final snap count to be close to 15.
Wide receiver Julio Jones missed 11 games last season, and is still working his way back from offseason foot surgery. The Falcons have instituted a day on, day off policy during training camp to ease Jones back into full-time duty.
The one thing the Falcons haven't put on paper yet, is Jones' schedule for playing time in preseason games. Smith wouldn't open up and comment on how much, or if Jones would play.
Jones is also taking a wait and see approach.
"Everybody just wants to see me back out on the field," said Jones. "I still have to be smart about it, because it is preseason. You don't want to go out there and rush anything and play a preseason game when it really doesn't matter."
It's easy to guess that the Falcons won't include Jones in any preseason action against the Dolphins. The risk of injury is always there.
But don't count Jones out. There is a competitive spirit there that's very evident, and nothing can replace reps at game speed, and it would be a good idea for Jones and Ryan to get a few together before the regular season.
When Trufant was a rookie, he arrived at the team's facility as the starting cornerback. His first-round draft status demanded that, and Trufant was forced into the fire to live up to it.
As expected, Trufant started a little slow, but learned on the job. By the time the end of the season was nearing, Trufant was more than an average first-year player. The rookie had grown, and was holding his own.
In 2014, Trufant will be expected to do more than hold his own. He's lived up to that with a good training camp thus far.
Alford wasn't thrust into a starting role from Week 1, but he saw limited action early, and then earned a starting role for the final month of the season. He started slow as well, but those last four games on the first team were valuable.
Both corners benefited from their experience last season, and are forced to get better each day they defend against White and Jones. Trufant and Alford have both shined in camp, and that added moxie needs to show up on Friday.
With Steven Jackson injured, Devonta Freeman could both get some action with the first team on Friday. Since being drafted in May, he's shown electric moves, the ability to catch passes out of the backfield, and an acceleration that could make him special when he gets into space.
Freeman has given the Falcons every reason to believe he'll be a valuable tool on offense. But before he can be counted on regularly, he'll need to convince the team he can protect Ryan.
"That's the biggest adjustment for a running back going from college to the NFL," said offensive coordinator Dirk Koetter. "He had a great college career (pass blocking), but teams try to test rookie running backs. That's just a tough adjustment, there's a lot of protections, a lot of calls."
Koetter called Freeman's pass protection skills at the NFL level just "OK," but said he was on the right track.
If Freeman can show he's able to keep Ryan upright when team's blitz, his time on the field could increase. And that's when he'll be able to show off his skills with the football. How he does in pass protection on Friday, will go a long early toward predicting playing time early on this season.
During the offseason, the Falcons made many moves to help transition this defense into playing more of a 3-4 scheme. But Atlanta won't make the complete switch, the Falcons will still utilize the 4-3 at times too.
The coaching staff calls what the defense will look like, multiple.
While Friday against the Dolphins we'll likely see many vanilla schemes, we'll still see the Falcons switching between the 3-4 and the 4-3. But that's not the only two schemes Atlanta will show.
The Falcons play more of a Nickel defense than any other scheme, and bring out a dime package on occasion too. And when there are only four defensive backs, Atlanta will use some 5-2 up front as well.
Viewers will see many different defensive schemes on the field on Friday, likely more than the team will run in a regular season game. That's because the Falcons are still trying to figure out who's going to make this team, and different personnel play better than others in different schemes. Atlanta will try a number of defensive schemes and combinations to see what's working best.
Atlanta did not do a good job last season of getting to the quarterback, finishing with just 32 sacks on the season (29th in the NFL). During free agency and the draft, the Falcons didn't do much to upgrade the pass-rush. That means attacking the quarterback will be a task given to familiar faces, for the most part.
When running with four linebackers, the Falcons are expected to use a rotation at outside linebacker of Kroy Biermann, Jonathan Massaquoi and Osi Umenyiora. They'll have to do a much better job at getting to the quarterback than they have done in the past.
There could be some times that Ra'Shede Hageman and Jonathan Babineaux get some pass-rushing assignments in a 3-4, and Tyler Starr will be used as a pure pass-rusher in a 4-3 as a down lineman, and in a 3-4 as a linebacker.
Prince Shembo was moved from outside linebacker to the inside, and the Falcons want him to be able to apply pressure from the middle of the defense when he's called upon to rush the passer.
There will also be times when the defensive backfield gets into the pass-rush action, especially from the free safety position.
The Falcons didn't grab a marquee pass-rusher like most thought they would in the offseason. So it's of vital importance the team finds a number of ways to improve upon last year with similar personnel in place.
Friday, against the Dolphins, will be the first test.
---
---