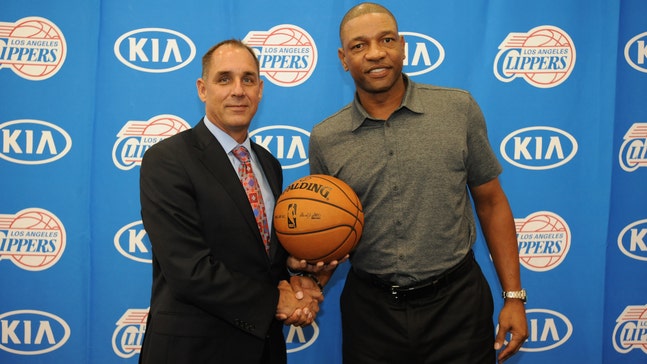 Doc Rivers: 'I think we have good leadership right now'
Published
May. 6, 2014 5:46 p.m. ET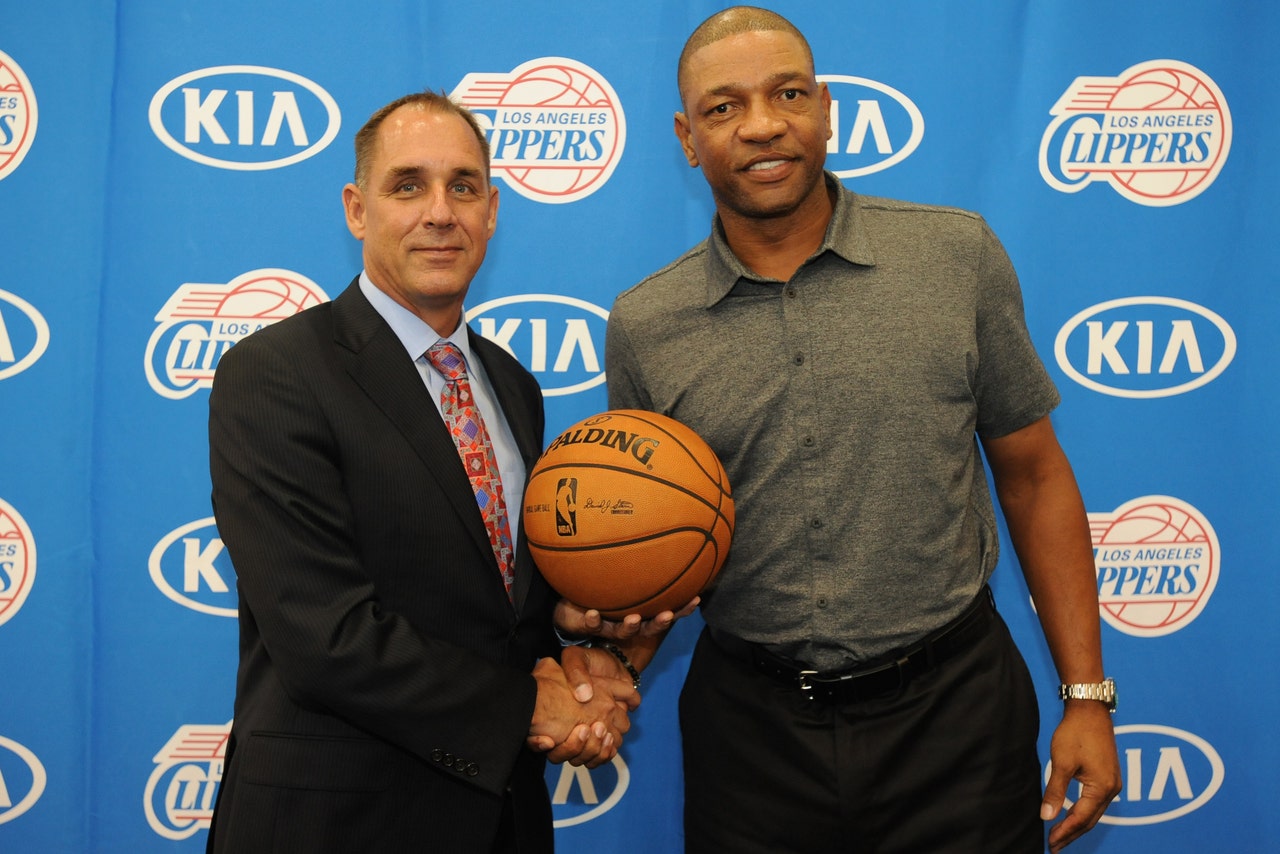 OKLAHOMA CITY -- Clippers coach Doc Rivers isn't sure exactly who's running the organization, but he doesn't think it will affect his team as it moves forward in the NBA playoffs.
The NBA announced Tuesday that Clippers president Andy Roeser, who had been with the team for 30 years, is taking an indefinite leave of absence following the ouster of owner Donald Sterling. Last week, the league said it would begin a search for a new CEO.
Asked how his players reacted to the latest news, Rivers said, "They're pretty much focused. This afternoon, a couple of the guys came in to tell me about Andy, and I told the guys, 'Just keep playing. We've got it. We'll handle everything.'
"Right now, they don't respond anymore. They've heard so much stuff lately that they're just moving forward."
Rivers said he doesn't expect Roeser's absence to affect how he does his job, primary because he has operated at a certain level of independence regarding basketball operations.
"Honestly, that's how they've allowed me to work for the most part anyway, so that hasn't been a big change," he said. "Andy would basically let me do what I needed to do. I would have to call him once in a while about stuff, so it's nothing big."
Rivers also said he isn't concerned that the organization may have to operate for a while without a primary leader.
"I think we have good leadership right now," he said. "There's a lot of guys that have been very good with all the staff downtown, so I think there's very good leadership in place."
---
---