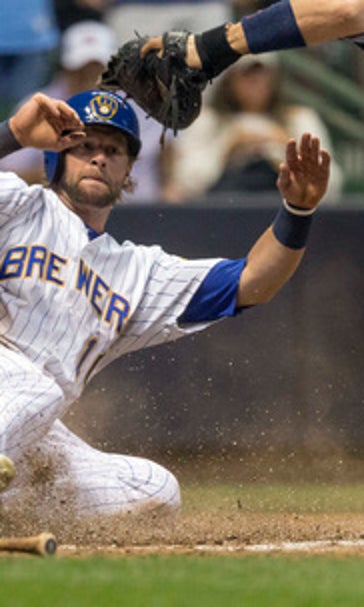 Daily Fantasy Baseball Advice for August 25
BY foxsports • August 25, 2016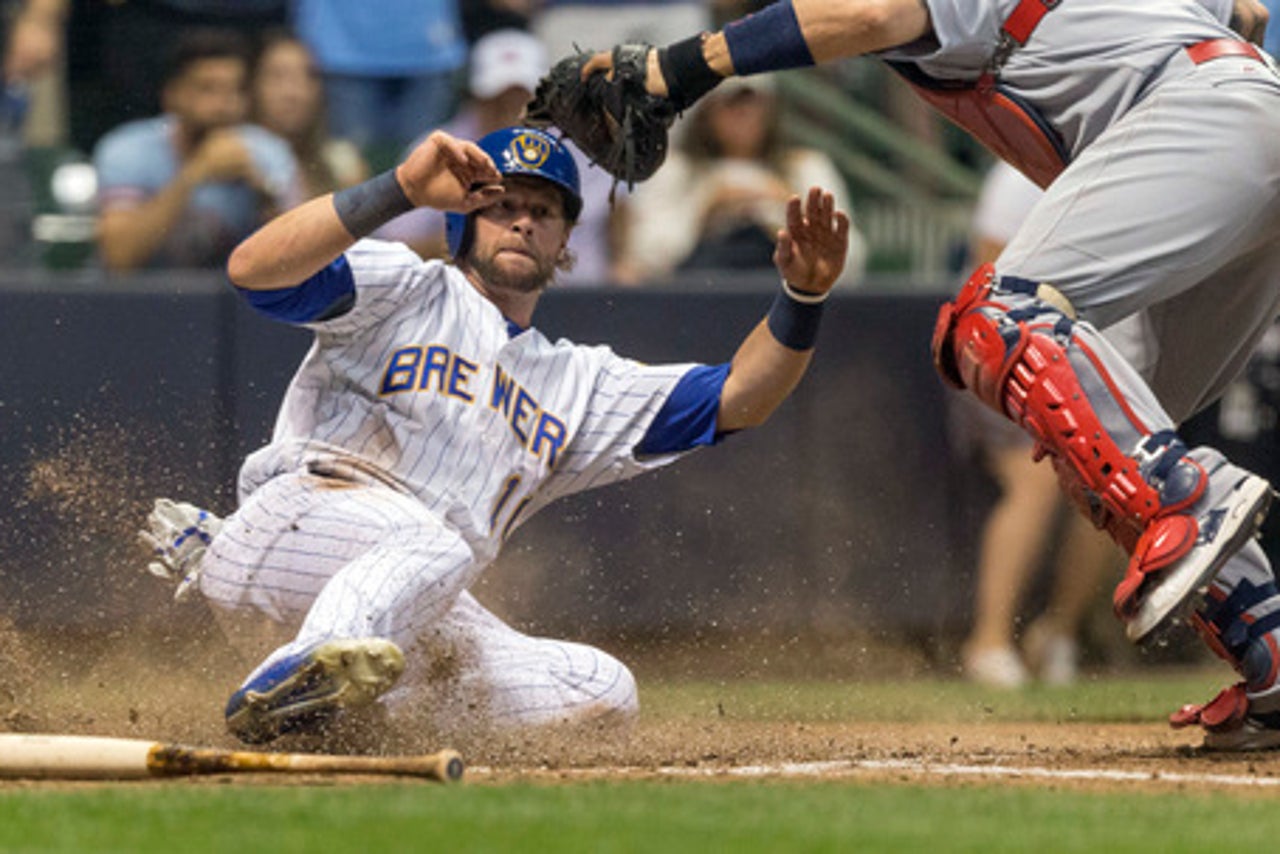 Welcome to today's daily fantasy post! Remember that you can find our posts on the DFS home page, as well as the fantasy page. Bookmark those sites now!
Also, please scroll to the bottom of this article to see the latest tweets from Ryan Fowler (@FOXSportsFowler), D.J. Foster (@FOXSportsFoster), Adam Meyer (@FOXSportsMeyer) and me (@jhalpin37). That way, if information surfaces for any last minute changes, you can see our thoughts instantly.
Let's get to today's interesting facts, using DraftKings prices. We'll cover all players, but remember that two of today's 11 games are in the afternoon - Red Sox-Rays and Tigers-Twins both get underway at 1:10 p.m. ET. Please note that much of the information in this post is being published several hours prior to game times, so check MLB lineups later to confirm that any recommended players are included.
5 Things to Watch:
1. The day's biggest favorites are Max Scherzer ($11,600) and J.A. Happ ($10,900) at minus-240. Over their past 10 starts, Scherzer has averaged 25.7 DK points per game, with Happ averaging 24.7.
2. Tigers-Twins, Angels-Blue Jays and Mariners-White Sox share the highest projected run total at 9.5, with Red Sox-Rays and Royals-Marlins sharing the low total at 7.5.
3. Red Sox OF Andrew Benintendi was helped off the field Wednesday after spraining his left knee, and his teammates sounded concerned after the game. Good luck, kid.
4. Yo, BvPers: Adam Jones ($3,500) is 11-for-22 with three homers vs. Scherzer ... Mets 1B James Loney ($3,000) is 16-for-31 vs. Adam Wainwright ... Matt Kemp ($4,300) has two homers in 11 at-bats vs. Robbie Ray.
5. Guess which hitter on today's slate has the most DK points per game for the season? Mookie Betts? Mike Trout? Josh Donaldson? Nope, nope and nope. It's Trea Turner at 11.3. Turner has seven double-digit DK games in his last 10.
Our recommendations for the day are below!
Yesterday's recap:
Jose Fernandez was a strong must-start, throwing seven shutout innings, whiffing nine and picking up a win. Miguel Cabrera crushed it as D.J. Foster's "Deal of the day," homering on his way to 31 DK points, and making the Tigers stack look good if you used some combo of Miggy, Maybin, Martinez and Upton.
Must Start of the day: Jonathan Villar, MIL
Fifty stolen bases - wow. $4,700 isn't expensive at all for this stud against Pirates rookie Chad Kuhl. The SS alternatives aren't great today, either.
Deal of the day: Adonis Garcia, ATL
The Braves' 3B is likely to bat second in the order vs. Arizona's Robbie Ray. He has a career .342 wOBA vs. LHP, which is far better than his .304 mark vs. RHP. At $2,900, he can help you spend elsewhere.
Avoid of the day: Manny Machado, BAL
One-for-15 with seven whiffs vs. Scherzer. The O's should probably all be avoided.
Stack of the day: Arizona Diamondbacks
Not cheap, but there are more expensive stacks out there. It's hard to argue with a matchup against Matt Wisler, who allowed nine homers in four starts before a demotion to Triple-A in July. You can go Segura/Bourn/Goldy/Lamb for $19,100.
Starting pitchers:
Drew Pomeranz, BOS: If you pay up for a starter, it should be Pomeranz over Scherzer. The Rays strike out an awful lot.
James Paxton, SEA: Paxton should come off the DL to start against the weak-hitting White Sox, and isn't terribly expensive at $9,700.
Tom Koehler, MIA: The Royals have been bad for awhile now, and Koehler ($7,100) has averaged 21 DK points over his last six starts.
Catchers:
Wilson Ramos, WAS: Ramos is down to $4K due to some recent struggles, but maybe the awful Ubaldo Jimenez will cure what ails him.
Mike Zunino, SEA: For $3,500 vs. Anthony Ranaudo, who has allowed five home runs and 13 walks in 14 1/3 innings.
First basemen:
Paul Goldschmidt, ARI: Goldy is hot, with six double-digit DK games in his past 10. $4,900, part of your D-backs stack.
James Loney, NYM: Forget the BvP. Loney is $3K, and bats fourth, fifth or sixth in the lineup, and Wainwright is just OK. If you want to pivot away from Goldschmidt or Edwin Encarnacion, consider the cheap Loney and his modest power.
Second basemen:
Jean Segura, ARI: $5,300, D-backs stack.
Trea Turner, WAS: Turner is $4,900 vs. the worst pitcher on the board.
Ian Kinsler, DET: Has been slumping, but $3,600 vs. Berrios is very cheap.
Third basemen:
Matt Carpenter, STL: $4,700 vs. Seth Lugo. Also fits at 2B.
Jake Lamb, ARI: Back on track with a Wednesday homer, $4,700 vs. Wisler. D-backs stack.
Adonis Garcia, ATL: "Deal of the day."
Shortstops:
Jonathan Villar, MIL: "Must start of the day."
Xander Bogaerts, BOS: Like Kinsler, another slumping hitter who's too good to be this cheap ($3,300). Jake Odorizzi ain't Max Scherzer, you know.
Outfielders:
Bryce Harper, WAS: "I get to hit against Ubaldo? For real?" $5,500.
Matt Kemp, ATL: $4,300, has a .406 wOBA vs. LHP.
Michael Saunders, TOR: A relatively inexpensive Blue Jay ($4,200) vs. the homer-rific Jered Weaver.
Justin Upton, DET: Pssst ... Upton ($3,600) has eight hits including three homers in his past four games.
Kole Calhoun, LAA: Has a couple of homers in seven at-bats vs. Happ, but more importantly bats leadoff for $3K. Happ has been good, but not so good that you need to avoid hitters against him.
---
---