Indianapolis Colts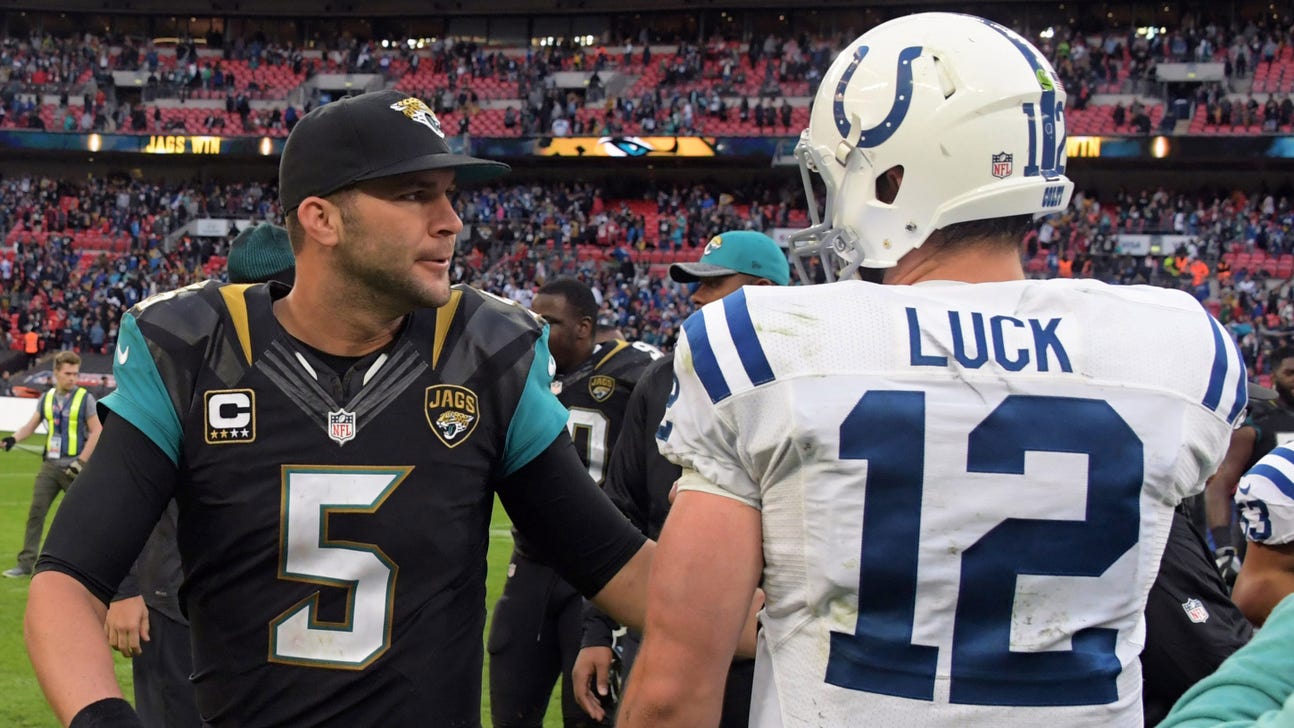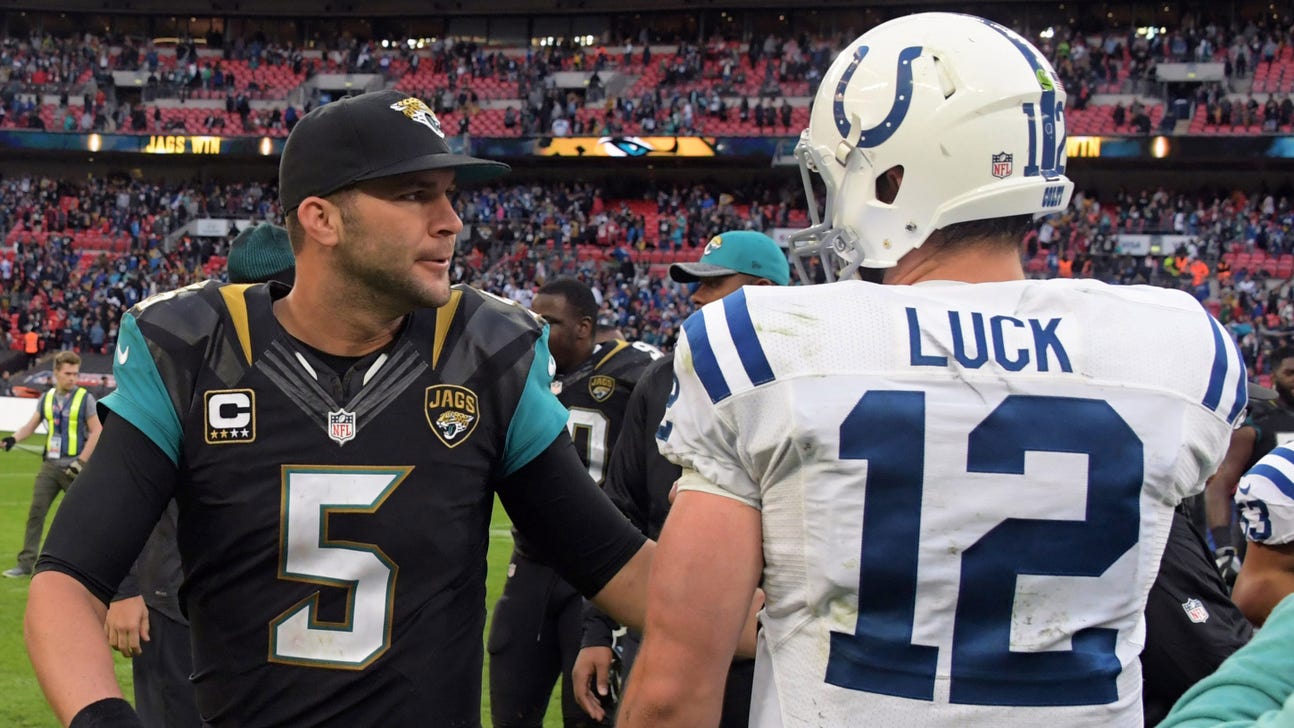 Indianapolis Colts
Colts, Jags meet for final game with no playoff plans
Published
Dec. 28, 2016 10:54 p.m. ET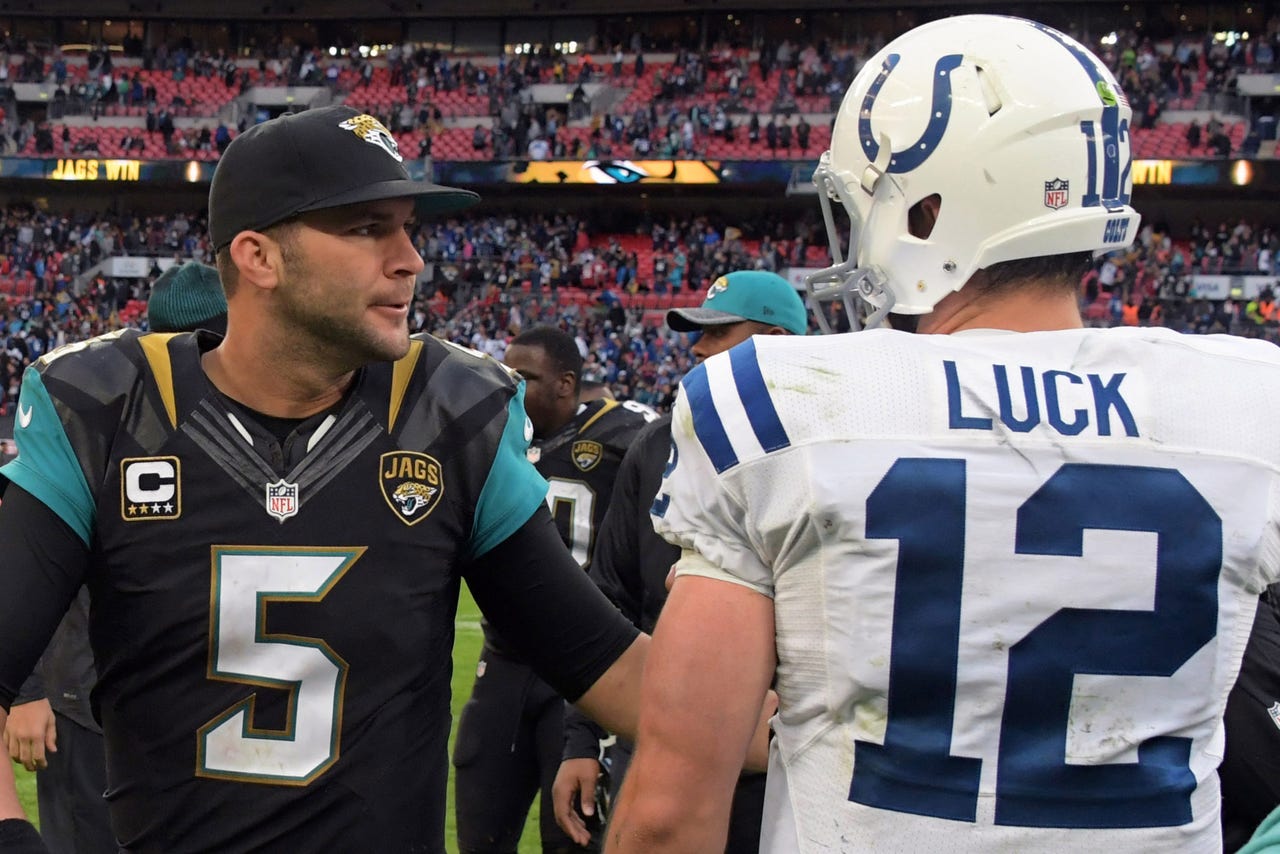 With one game remaining during the regular season, the Indianapolis Colts are in the unfamiliar position of having no chance to make the playoffs.

The Jacksonville Jaguars have been in that spot many times in recent years, and so this season is no different.

In a game both teams likely thought could hold playoff stakes at one point, the Colts and Jaguars will instead try to salvage individual goals and end the season with a strong showing during an otherwise inconsequential matchup on Sunday at Lucas Oil Stadium in Indianapolis.

"It's closure for us in the sense of just ending on a good note," Jaguars receiver Marqise Lee said. "All year we talked about how much we were capable of, which I still believe. Never going to lose faith as far as how capable we are of getting the job done. We just have to come back here next year and do what we need to do."

Lee, a third-year receiver who has set career highs in receptions (57), receiving yards (765) and touchdowns (three), has been one of the bright spots for the Jaguars (3-12), who have had to endure a franchise-worst nine-game losing streak and the dismissal of coach Gus Bradley this season.

Jacksonville snapped their skid last week with an impressive 38-17 victory over the Tennessee Titans, which helped decide the AFC South. The Titans were eliminated from contention when the Houston Texans beat the Cincinnati Bengals on Saturday night to clinch the division.

Lee played a critical role in the game, catching a 21-yard touchdown in the first quarter and throwing a 20-yard score to quarterback Blake Bortles to seal the game in the fourth quarter.

This week, the Jaguars, who have not made the playoffs since 2007, could have other players hit individual milestones.

With three touchdown passes, Bortles would become the first quarterback in franchise history to throw at least 25 in consecutive seasons. The third-year quarterback set a franchise record with 35 last season but has struggled while trying to deal with the pressure of a looming coaching change and the team's poor performance overall this season.

While it would require the biggest game of his career, Allen Robinson would become the franchise's first receiver in more than a decade with 1,000 yards in back-to-back seasons with 199 against the Colts.

Robinson, who had 147 yards against the Titans, was named to the Pro Bowl last season after totaling 80 catches for 1,400 yards and 14 touchdowns. But he has also seen his production decline as part of an offense that is averaging 19.9 points per game this season.

Indianapolis (7-8) is also left trying to make the most of its final game after being eliminated from playoff contention last week following a loss to the Oakland Raiders.

Trailing 33-7 midway through the third quarter, Colts quarterback Andrew Luck threw one touchdown, ran for one and helped set up a 42-yard field goal by Adam Vinatieri to pull Indianapolis within one score with 2:33 remaining in the fourth quarter.

But their defense allowed Raiders backup quarterback Matt McGloin to hit Amari Cooper for a gain of 19 yards on third-and-8 to seal the outcome and keep Indianapolis out of the playoffs in consecutive years for the first time since the 1997-1998 seasons.

With his job possibly in jeopardy, Colts coach Chuck Pagano said this week that he expects the same level of intensity from his team to end the season.

"The name on the back of your jersey, the decal on the side of your helmet, pride, respect, winning," Pagano listed as reasons to play hard in the final week of a lost season. "It's unacceptable where we're at, we all know that, players and coaches. That's not us. That's not this culture. That's not what was developed around here long before I got here. That's what is at stake."

A few individual milestones could also motivate the Colts.

With 36 rushing yards, 33-year-old Frank Gore would become the oldest player to hit 1,000 yards in a season since Hall of Famer John Riggins did so with the Washington Redskins at age 35 in 1984.

Gore, who last week became the first player in NFL history to notch 11 consecutive seasons with at least 1,200 yards from scrimmage, would be the first Colts player to rush for 1,000 yards in a season since Joseph Addai in 2007.

Meanwhile, T.Y. Hilton enters Sunday with a league-leading 1,353 receiving yards. If the fifth-year receiver can hold off Odell Beckham of the New York Giants (1,323 yards), Julio Jones of the Atlanta Falcons (1,313) and all others, he would be the first Colts player to lead the league in receiving since Reggie Wayne in 2007.

"He doesn't age," Hilton said of Gore. "He just keeps getting better, keeps running hard. Frank is one of those guys who takes care of his body. He's a downhill runner. He's one of those guys you love playing with."

Hilton downplayed his own chase of history, saying "It would mean a lot if we get the win, but other than that I'm just going out there to play."

Both teams should be mostly healthy this week.

Jaguars receiver Allen Hurns (hamstring) has not played since Nov. 27 against Buffalo and was one of three players who did not practice Wednesday. Running back Chris Ivory exited Saturday's game against the Titans and was limited with a hamstring injury.

For the Colts, cornerbacks Darius Butler (concussion) and Rashaan Melvin (knee) and receiver Donte Moncrief (shoulder) were missing from Wednesday's practice because of injury.

With no playoffs in sight for either team, there is no rush to get injured players ready for the game.

That said, both teams have stressed there are many reasons to come out and play well.

"Guys are excited," Bortles said. "One more opportunity to go play the Colts."
---
---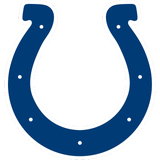 Get more from Indianapolis Colts
Follow your favorites to get information about games, news and more
---