Clippers star Chris Paul, comedian Kevin Hart put the fun in giving back
BY foxsports • December 16, 2014
Clippers star Chris Paul and popular comedian Kevin Hart teamed up Tuesday to teach children an important lesson in giving and receiving.
Paul and Hart, along with Clipper Ekpe Udoh, brought screams of joy and the holiday spirit to a Toys "R" Us in Southern California. Paul's event gave $100 gift cards for a shopping spree to 100 Los Angeles children, many of whom are part of LA's BEST program.
Paul asked children what Christmas was all about.
One boy yelled: "Presents!"
And Paul replied: "No!"
"We're here because Christmas is about more than just receiving gifts," Paul said. "It's about giving back and helping others."
There was a stipulation with Paul's gift cards.
"You have to get a gift for somebody else -- a brother, a sister, a friend, whoever it may be," Paul told the kids. "Don't get it all for yourself."
Hart jokingly told the kids they were getting cars, a la Oprah Winfrey. If some of them didn't know he was a comedian, they figured it out fast.
Paul stopped to check on children shopping around the store, and they excitedly showed him gifts they bought to give as a gift, so Paul's message worked.
An adult with one group told Paul those children were buying mostly for others.
"Since you all got something for somebody else already, you can get something for yourself," Paul reminded them.
Wearing Santa hats, Paul and Udoh made a nice entrance into the store for the holiday shopping spree, but it was Hart who commanded shrills and lots of jumping when he surprised the kids with his appearance.
Paul brought his son, Chris, and Hart brought his children to help with the event.
"You have to make things as close to reality as possible," Hart said. "When you live above and beyond expectations, you separate people's expectations from reality. My kids are down here to give. That's what is important, giving back, because we're in a blessed situation. They may be in a situation that I wasn't in, but they're going to understand both sides."
Paul brought many family members to the event, including his son, Chris Paul, Jr. "Little Chris" handed out gift cards to children, so the event as a teaching moment for him, too.
"It means a lot. I'm very hard on my son," Paul said. "It's no secret. It's because of things like this that me and Kev (Hart) talk about it all the time with our kids. It's a different lifestyle that our kids live than we did when we were growing up. (There are) certain things I know I had to do when I was young that I probably won't make my son do. At the same time, I've got to try to teach him the different values and understanding. These are the ways for me."
Of the 100 children, 75 were part of the group LA's BEST program. They each made Paul a card that wished him a happy holiday and thanked him.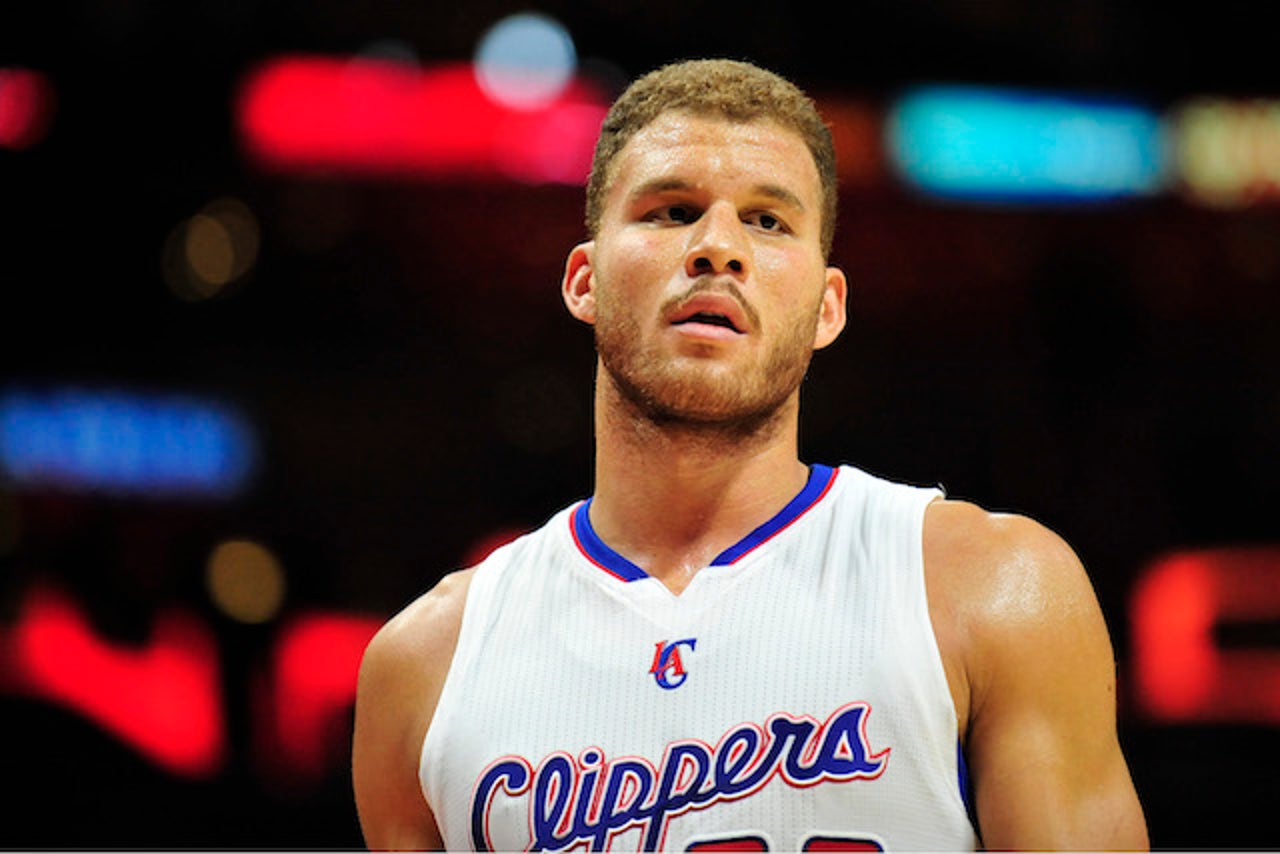 Griffin moves into fifth on all-time Clippers scoring list
"You know that I always wanted to earn something because I do my homework every day and follow directions," one child wrote.
Paul, Udoh and Hart brought smiles and laughs as they went around the store. Members of LA's BEST brought calculators to help kids determine how much they had left to spend after selecting toys.
"They're going to have a lot more Christmases, but they're never going to forget this one," said Belma Michael Johnson, vice president of communications for LA's BEST. "It's what Christmas is all about. I don't need anything else but to see their faces, the wonderful eyes of a child."
For Paul, giving back is high on his Christmas list. Paul attends dozens of fundraising events throughout the year, and the Clippers participated in five functions around Southern California on Tuesday.
"I feel like I'm so blessed to be in the situation that I'm in," Paul said. "Christmas was one thing for me as a kid. As I got older, I really started to have more fun helping others and giving back. The only thing I ask for every Christmas now is to see my family.
"I have 40 family members who will get out here Dec. 22 or 23. Other than that, this is what Christmas is all about for me."
---
---