National Football League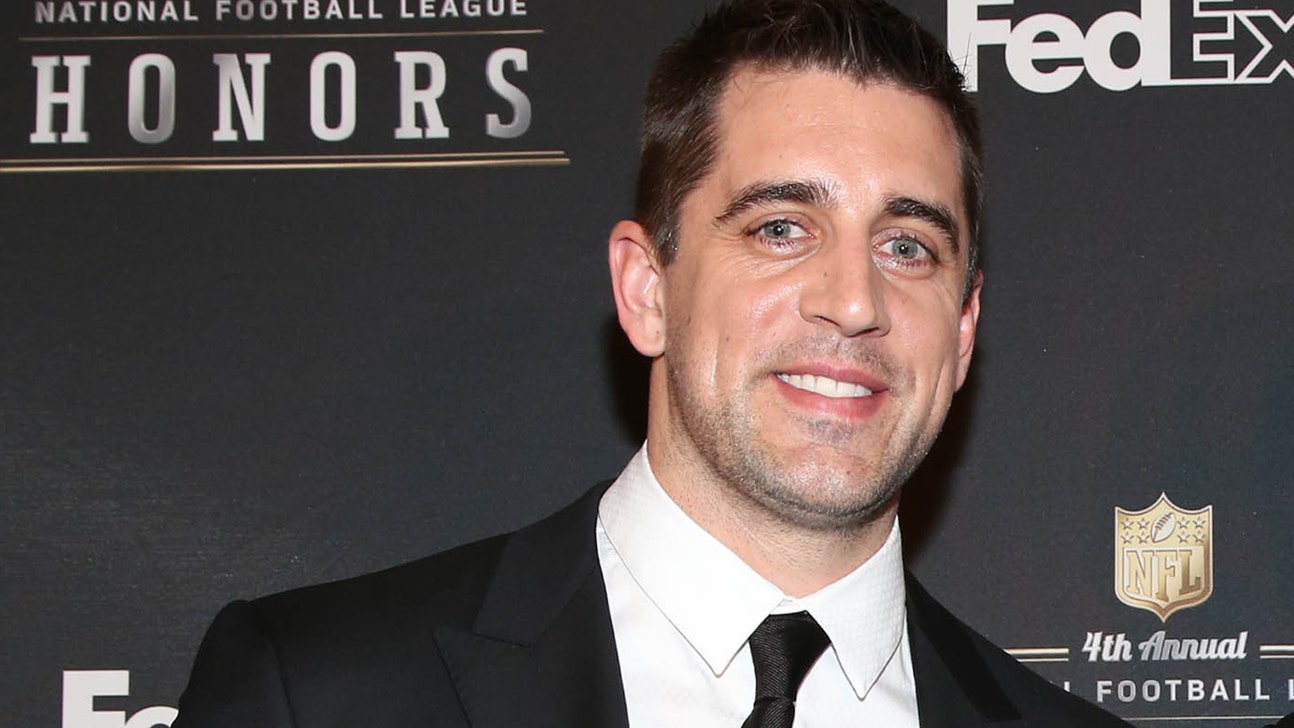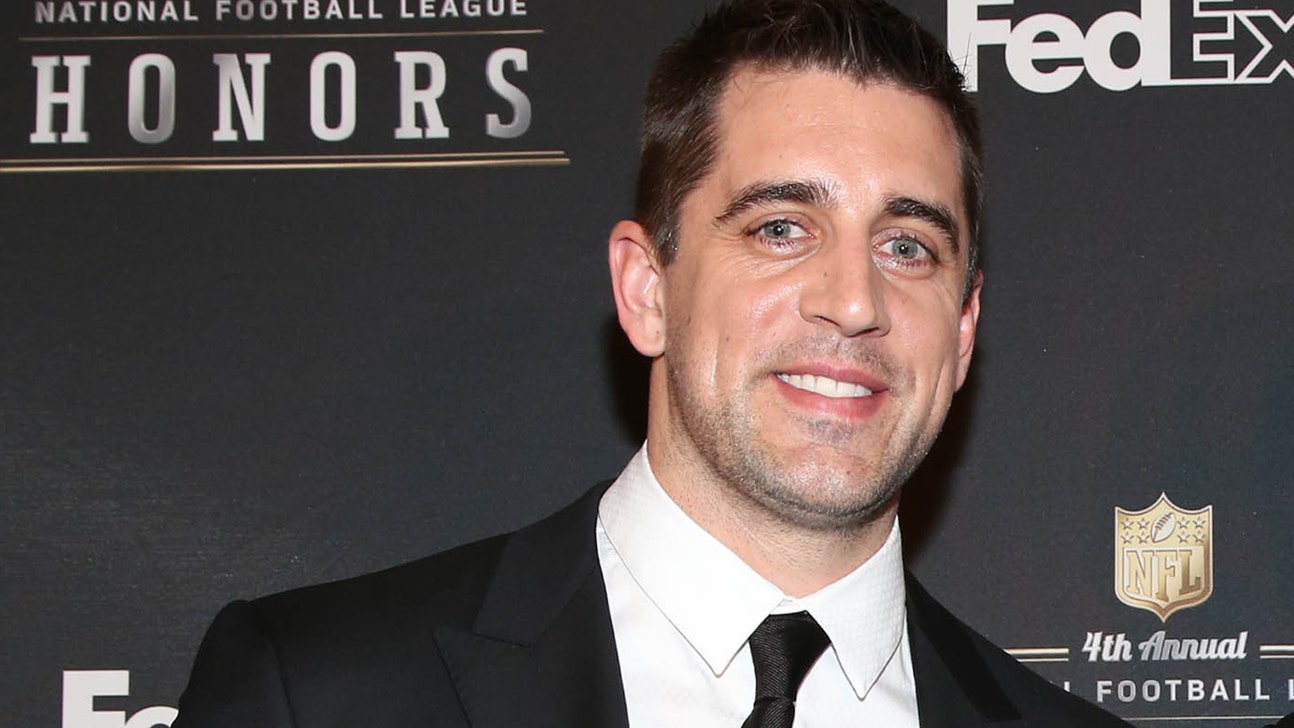 National Football League
Breaking down why Aaron Rodgers is the NFL MVP
Published
Jan. 31, 2015 11:00 p.m. ET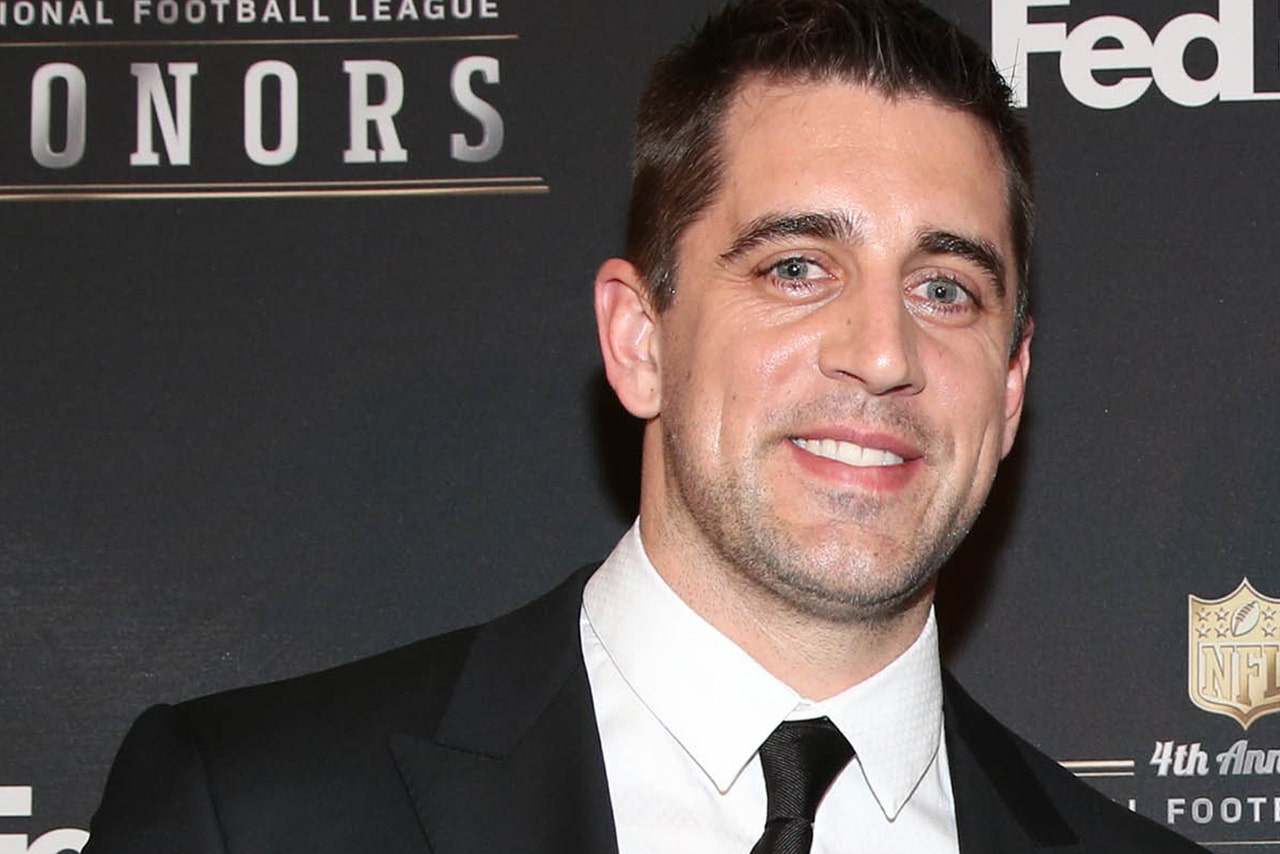 Aaron Rodgers is now a two-time NFL Most Valuable Player. With the season that Rodgers had in 2014, it's no surprise that he's back accepting the prestigious award again. Here's a look at the best of Rodgers in 2014.
FIVE BEST MOMENTS OF RODGERS' 2014 SEASON
(in chronological order)
Game-winning drive in Miami (Oct. 12): One of the few remaining criticisms about Rodgers is the Packers' record when trailing in the fourth quarter. In Week 6, Rodgers at least temporarily silenced those critics with a memorable series to win the game at Miami. Rodgers was sacked and fumbled near midfield on third down with less than two minutes remaining, but right guard T.J. Lang extended the game by chasing down the ball and recovering it. That's when Rodgers made the Dolphins pay for not coming up with the fumble recovery. First, and certainly not to be overlooked, Rodgers completed an 18-yard pass on fourth-and-10. Trailing by four points and needing a touchdown, Rodgers completed a pass to Randall Cobb for four yards as the clock continued to run. Fifteen seconds, 14, 13, 12 . . . Rodgers is about to spike the ball when he pulls the Dan Marino fake (against the Dolphins, no less) and tosses a quick sideline pass to Davante Adams, who wisely gets out of bounds. Rodgers then capped it off with a touchdown pass to Andrew Quarless with only six seconds left on the clock, and the Packers won.
Throwing six first-half touchdowns (Nov. 9): Green Bay was coming back from its bye following a blowout loss in New Orleans the week before as the Packers prepared to host the Chicago Bears. Rodgers' performance ensured that the game was well out of reach even before halftime. Rodgers threw six touchdowns in the first half alone, giving Green Bay a 42-0 lead over its division rival at the midway mark. Rodgers tied the NFL record for touchdown passes in a half, a mark set by Oakland's Daryle Lamonica in 1969. Rodgers connected with five different receivers on those six touchdowns, including a 73-yarder to Jordy Nelson.
Back-to-back 50-plus point games (Nov. 9-16): That Chicago game was part of an incredible roll that the Packers were on. The 55 points against the Bears could have been far more had Rodgers not been pulled from the game in the third quarter in what was the closest thing that exists to the mercy rule in the NFL. The following week, against a much better opponent in the Philadelphia Eagles, Green Bay put up 53 points. As was true a week earlier, the Packers likely would've exceeded 53 had Rodgers stayed in the game. It wasn't all Rodgers in the Philadelphia blowout, as Green Bay got two defensive touchdowns and a special teams touchdown. But it was yet another 70-plus-yard touchdown pass to Nelson, complemented by other early scoring drives, that forced the Eagles to try to play an impossible game of catch-up. It marked the fourth consecutive home game in which Rodgers was not needed to play in the fourth quarter, giving backup Matt Flynn a chance to get some work in.
Improbable return in Week 17 game (Dec. 28): Rodgers was already playing on an injured left calf when he collapsed to the ground while throwing a second-quarter touchdown pass. He needed help getting to the sideline and was soon carted to the locker room, later revealing that he had injured a different spot on the same calf. When the Packers took the field in the third quarter, there was no sign of Rodgers as Flynn quarterbacked the offense. After Green Bay punted, Rodgers emerged from the locker room in uniform, though it was uncertain if he would return to the game. He began throwing passes on the sideline, then started jumping around before making his triumphant return. There was a lot on the line, making Rodgers' availability all the more important. The NFC North title was up for grabs against Detroit, as was the Packers' chances of locking up the No. 2 seed in the playoffs and therefore a first-round bye. When Rodgers left the game, Green Bay was winning, 14-0. Once he was back, the game was tied at 14. Rodgers went on to lead two second-half touchdown drives and got the Packers the win they needed.
Game-winning touchdown pass vs. Dallas (Jan. 11): With his left calf injury an obvious limitation, Rodgers was pretty much confined to the pocket in their divisional-round game against the Cowboys. He tried using his legs on his third pass of the game (a touchdown pass to Quarless), but it was a play in which Rodgers acknowledged he normally would have easily run into the end zone for a touchdown. Throughout the game, Rodgers would wait and wait while the pass-rushers drew near him, deciding the cons outweighed the pros of venturing outside of the offensive tackles. But with Green Bay trailing by one in the fourth quarter, Rodgers escaped pressure, rolled to his left and fired a strike to Richard Rodgers for the game-winner. There was almost no window to fit the pass into, but on one healthy leg he found a way to overcome the immobility and pain to throw a pass that very few NFL quarterbacks could make even when completely healthy.
FIVE REASONS WHY RODGERS IS THE NFL'S 2014 MVP
Unstoppable at home: Rodgers' statistics at Lambeau Field this season don't even look real. He had a 133.2 passer rating, throwing 25 touchdowns and zero interceptions with 9.7 yards per pass attempt. The Packers won all eight of those games, scoring an NFL-best 38.2 points. The last time Rodgers threw an interception at home was Dec. 2, 2012.
Touchdown-to-interception ratio: Nothing is more crucial to winning games than turnover margin, and Rodgers turns the ball over significantly less than every other quarterback. With 38 touchdowns and five interceptions, his 7.6:1 ratio was by far the best in the league. No other quarterback even had four touchdowns for every one interception. That's how big the gap was between Rodgers and the rest of his peers.
Best QB ever through 100 games: Rodgers eclipsed 100 career regular-season starts during the 2014 season, putting his stats into historical perspective. At that stage of any quarterback's career, Rodgers had the most touchdown passes (222), most passing yards (27,520), best passer rating (107.3), most zero-interception games (58), most 100-plus passer rating games (60) and best touchdown-to-interception ratio (4.1:1).
Recent evidence of Rodgers-less Packers: Midway through last season, there were those who thought the Packers were built to win even if Rodgers had to miss extended action. Then Rodgers fractured his left collarbone and it became clear to everyone that Green Bay was a below-average team without its star quarterback. The Packers had a 2-5-1 record in 2013 without Rodgers, yet when he returned to full health in 2014 Green Bay was a 12-4 team again. That is no coincidence. It's because Rodgers makes that big of a difference to the Packers' success. And isn't that the very definition of "valuable"?
It's mainly a "best quarterback" award . . . and Rodgers was the NFL's best quarterback in 2014. Six of the past seven league MVPs were quarterbacks, with the only exception being Adrian Peterson in 2012. J.J. Watt -- who received 13 MVP votes -- had an incredible year and even got involved on offense, but he's a defensive player on a team that didn't make the playoffs. It'd be difficult to imagine voters ever giving the award to a non-playoff team's defensive player rather than a playoff team's quarterback.
FIVE BEST COMMENTS FROM PACKERS HEAD COACH MIKE MCCARTHY ABOUT RODGERS
After Week 5 win (Oct. 5): "I'm very proud of Aaron. He's at the point in his career now that it seems like every week or every other week he's breaking a record. He is just a special player."
Three days after game-winning drive in Miami (Oct. 15): "I think Aaron is playing very, very well. I think he's spoiled us. I've seen him play better. I just think one thing from the standard that he's set and all the little things he's done at a high level, he's got a lot of good football in front of him."
After Rodgers threw six first-half touchdowns and whether McCarthy had ever seen a QB play better (Nov. 9): "I'll tell you, I like the fact that I have to stand up here and answer that question a lot. I'm going to have to wait till I'm sitting on that porch thinking back, but he was right on tonight. His statistics at halftime, I don't know if I've ever seen anything like that. He played a great game."
After Week 11 win (Nov 16): "I need to figure out new ways to compliment Aaron, frankly. He's playing at an extremely high level."
After season-finale win in which Rodgers returned after getting carted to locker room with a second left calf injury (Dec. 28): "Aaron Rodgers, I don't know what to say about him. The fact that he can come back out after the calf injury and to perform on a limited game plan and play at the level he continues to play at, that he played at, I thought was extraordinary. It was clearly an MVP performance. Another MVP performance by Aaron Rodgers."
FIVE MOST-TELLING COMMENTS THIS SEASON FROM TEAMMATES ABOUT RODGERS
Bryan Bulaga (Dec. 28): "Unbelievable. I literally just got done talking to him and telling him that was about as gutsy as it gets right there. When he went down, I wasn't sure what it was. I was a little nervous to be honest with you. And then to see him come back out after that first series and get ready to go, I mean that was unbelievable."
Clay Matthews (Dec. 28): "I'm not impressed. I think he's like Paul Pierce. He just flopped, they had to take him out on a wheelchair, and then he comes back and beats the Lakers. Something reminiscent of that or LeBron (James) cramping. We needed him, and he's obviously the MVP for a reason. If this doesn't solidify it today, I don't know what will."
Davante Adams (Jan. 11): "It says that he's a future Hall of Fame quarterback. That's what they do. He's going to step up when he has to."
Jordy Nelson (Jan. 11): "We know he's the best quarterback in the game. He was the best quarterback in the game today on one leg. He's been the best quarterback in the game on two legs. He knows what he can do. He's an extremely brilliant player, understands the game, understands our offense and can make any and every throw."
Randall Cobb (Jan. 11): "He's the greatest one in the game, and he comes out and proves it week in and week out. And for him to come out and gut it out again and be able to make these plays is huge for us."
Follow Paul Imig on Twitter
---
---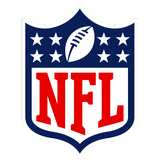 Get more from National Football League
Follow your favorites to get information about games, news and more
---