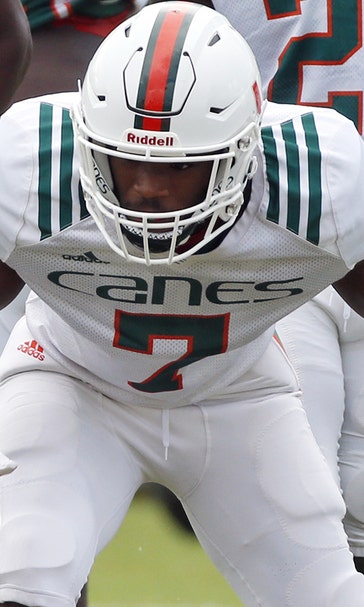 Al Blades Jr. wasting no time showing Miami he can live up to expectations
September 14, 2018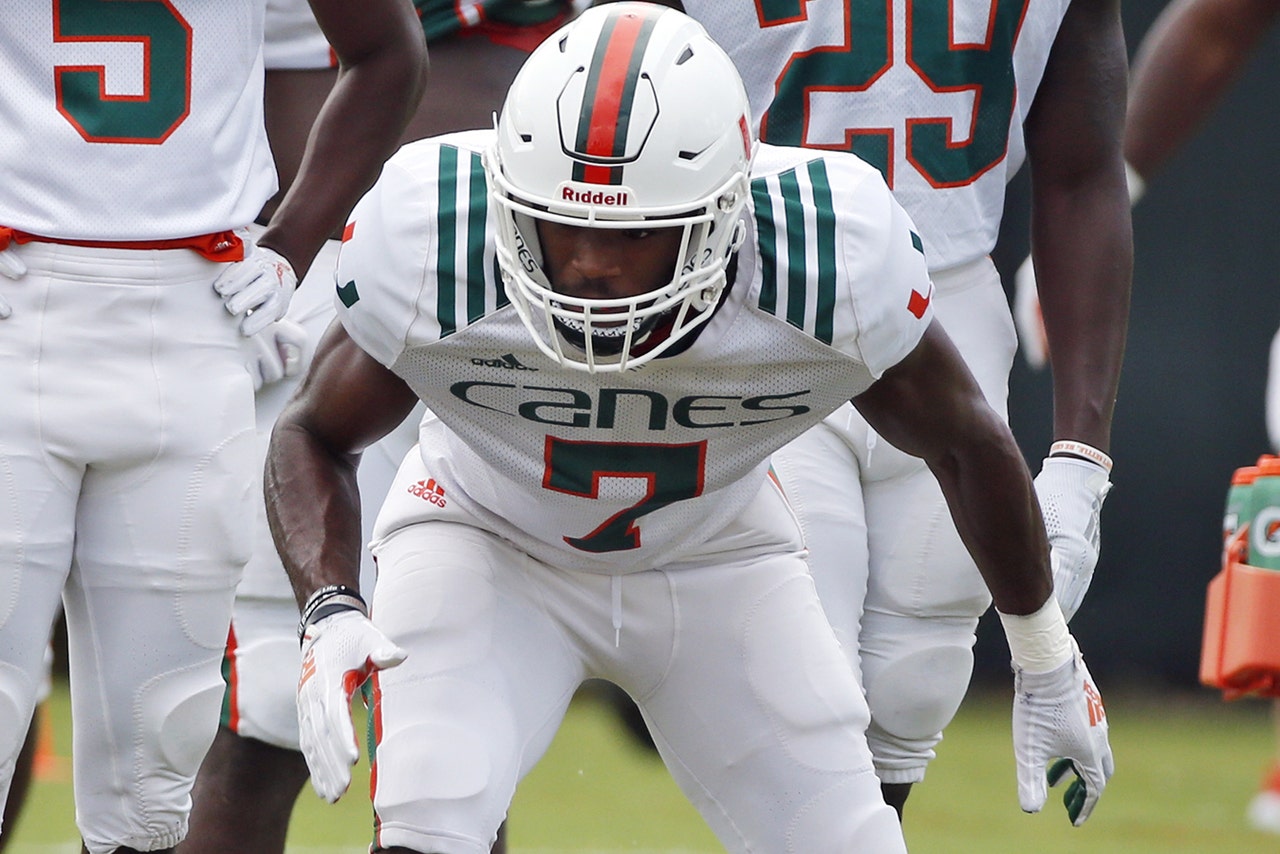 CORAL GABLES, Fla. (AP) — There's a large burden of expectation on Miami defensive back Al Blades Jr. Such is to be expected when one has bloodlines like he does — being the son of former Hurricanes star Al Blades, as well as the nephew of Hurricanes greats Bennie Blades and Brian Blades.

He's in the family business, for certain.

And he's flourishing under that pressure — fast.

A mere two games into his college career, Blades Jr. is already being considered a leader by the Hurricanes. He'll be one of No. 21 Miami's four captains on Saturday, leading the special-teams unit when the Hurricanes (1-1) visit Toledo (1-0).



Miami picks new captains each week, then will have players vote on the season's permanent captains when the year is over. Hurricanes coach Mark Richt read the list of this week's captains at practice — offensive lineman Hayden Mahoney, defensive lineman Joe Jackson and defensive back Sheldrick Redwine are the others — and when Blades heard his name, he didn't exactly know what was happening.

"Just disbelief," Blades said. "I went around practice asking, 'Does that mean I'm going to be a captain?'"

That's precisely what it means.

Blades' surprise was obvious. Richt didn't seem surprised whatsoever that Blades has earned the right to wear the "C'' on his jersey so quickly.

"He has the skill set and demeanor to take care of business," Richt said. "We're not afraid to honor a true freshman during the season. If he keeps it up, he may become a permanent captain by the end of the season."

Blades' father, Al Sr., played for Miami from 1998 through 2000. His uncles, Brian and Bennie, were with the Hurricanes in the mid-1980s. All three went on to play in the NFL; Al Sr. was killed in a car crash in 2003.

The Blades surname at Miami might be as legendary as any other. And that's why it was no surprise when Al Jr. committed to Miami initially as a freshman in high school, not long after he was offered a scholarship by former Hurricanes coach Al Golden and his staff.

The comparisons between Al Sr. and Al Jr. go deeper than the shared jersey number, too. People who have seen both play insist that there's a resemblance in their games as well.

"It means a lot, but it is nothing new for me," Blades Jr. said. "Growing up with a mom that was around him all the time and aunties and family, and to hear them say I'm just a reincarnation of him. ... it is something that is just tagged along with me now. All I can do is just be myself and if I symbolize him then that's just what happens."

Bennie Blades and Brian Blades both reached out to their nephew this week to congratulate his captaincy.

"He's a guy that tells me he wants to be in there," Miami special teams coordinator Todd Hartley said. "He's a really good football player. He has great speed, he's a great tackler, he has the right mindset and the right mentality to be an unbelievable special teams player. For a kid to be a captain, Game 3 of his freshman year, that says a lot about the kid."


---
---