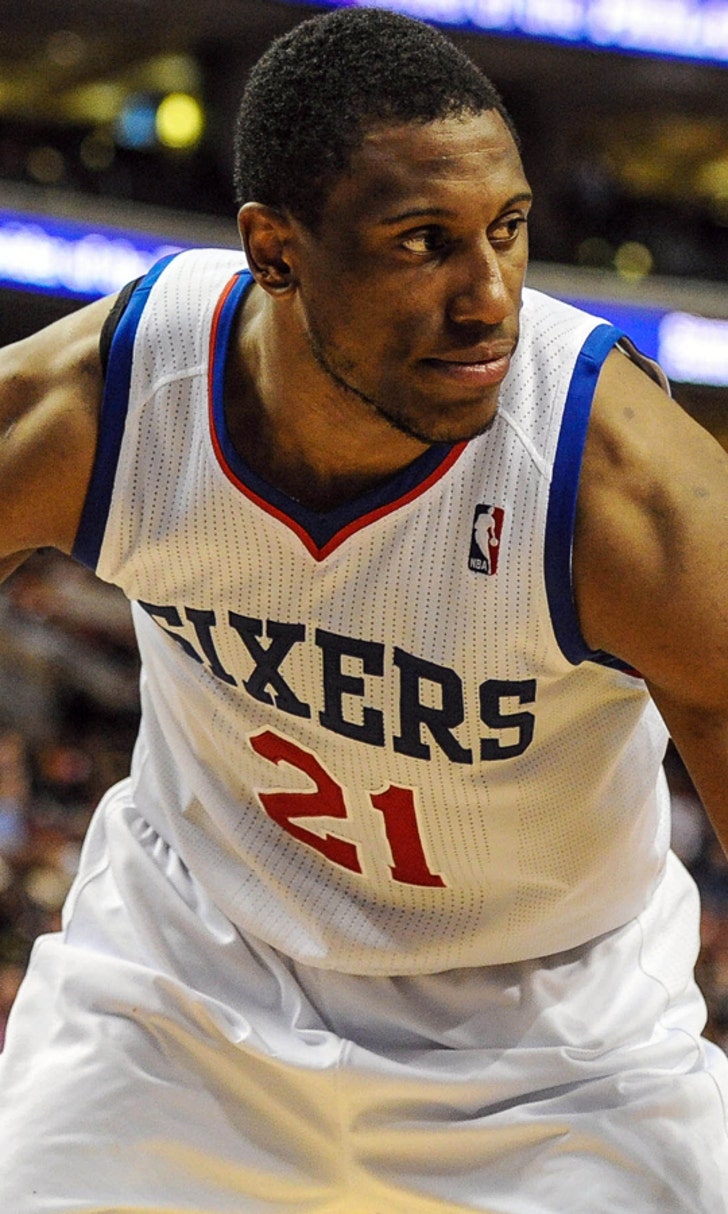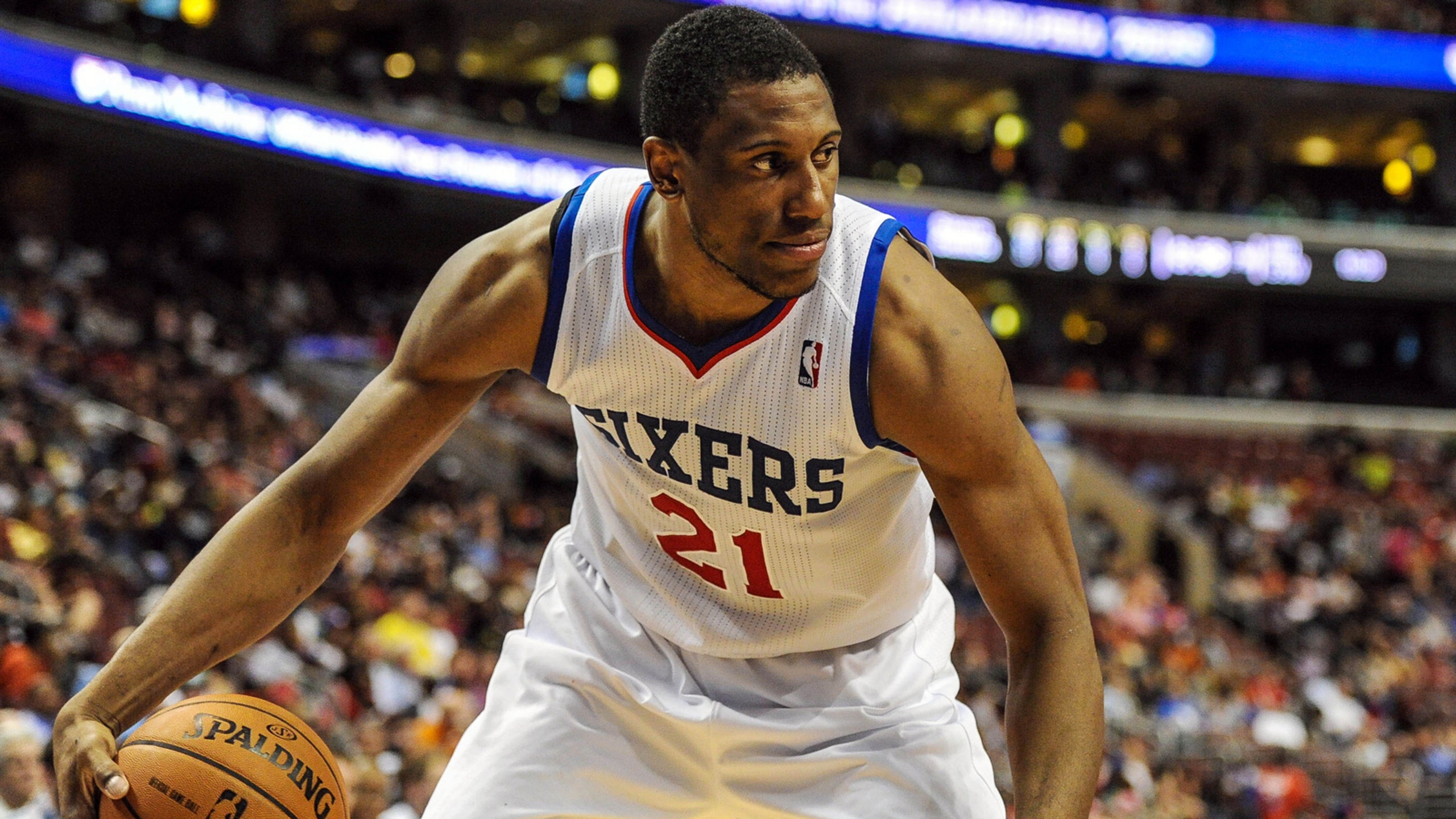 76ers' Young could fill Wolves' void at power forward
BY foxsports • August 12, 2014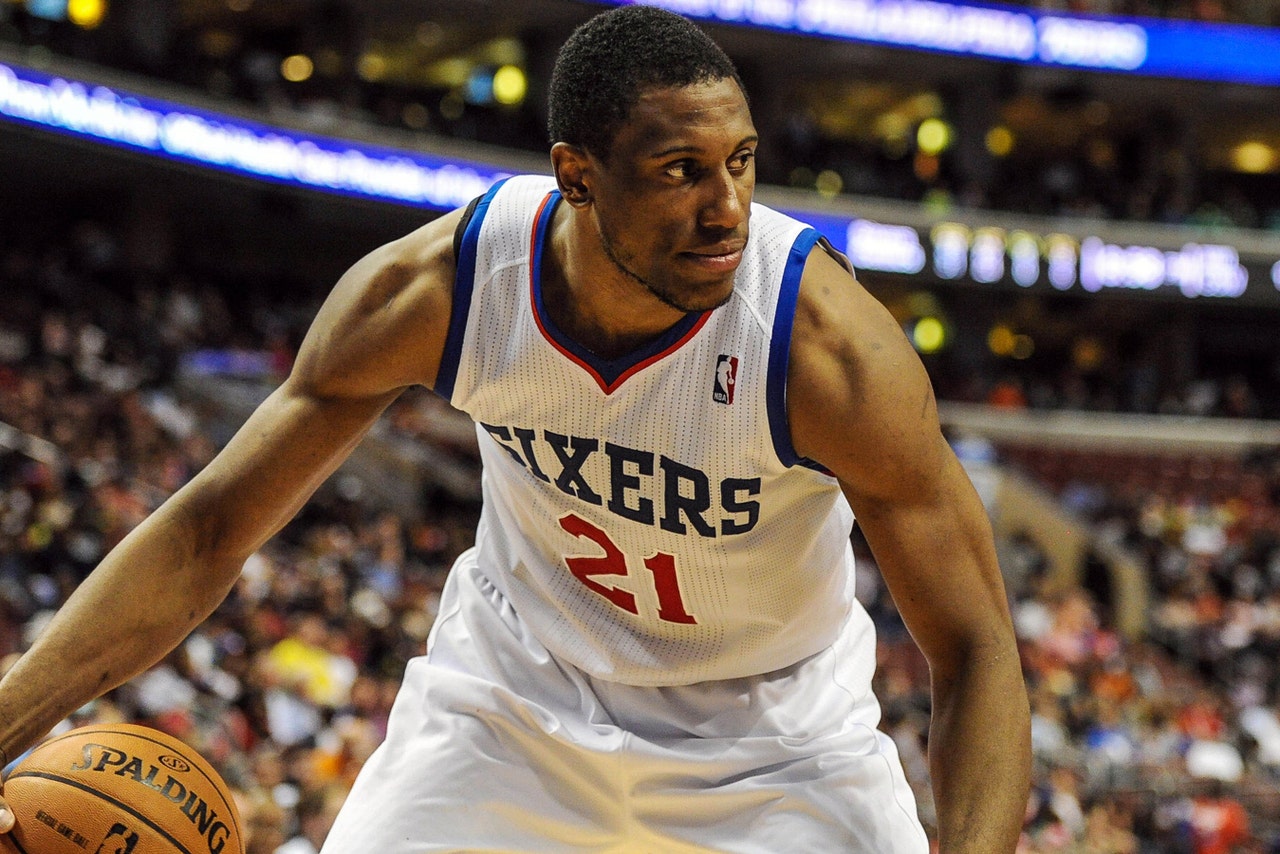 MINNEAPOLIS -- The void goes beyond severing the heartstrings of folks who once thought Kevin Love was the answer to the Timberwolves' post-Garnett decline.
The sheer frustration that accompanies losing yet another upset superstar is palpable in the Twin Cities. But if Love heads to Cleveland, as he reportedly will later this month in a trade that brings Andrew Wiggins to Minnesota and unites Love with LeBron James, there's a more tangible, practical chasm to consider.
With the deal as-is -- Love for Wiggins, fellow former No. 1 overall pick Anthony Bennett and a future first-round draft pick -- the Wolves wouldn't be left with many options at power forward. Bennett looked the part of a mediocre rookie for most of last season, Dante Cunningham isn't expected back, Robbie Hummel is a role player at best, and Luc Richard Mbah a Moute would be the only other four on the roster.
Hard to restructure when only 4/5 of the necessary materials are present.
That's why, according to the Philadelphia Daily News and the Associated Press, Minnesota will loop the 76ers' Thaddeus Young into the Love trade, which can't be completed until Aug. 23 -- a month since Wiggins signed his rookie contract.
There is no one in the NBA at this point in his career who can truly rectify the loss of Love, a three-time All-Star who can shoot 3s about as well as he can bang in the paint. But Young would be charged with the dubious task of throwing some dirt in the hole.
Standing 6-foot-8 and weighing a salty 220 pounds, Young fits more of the traditional NBA power forward mold. He's certainly not a floor stretcher but is an around-the-rim finisher who can score (17.9 points per game last season, 13.7 for his career), rebound (6.0, 5.5) and run the floor -- an attractive attribute for a team with Wiggins, fellow rookie Zach LaVine, Ricky Rubio and a coach in Flip Saunders who prefers a run-and-gun style. Defensively, Young can prove a pest; his 2.1 steals per game last season were a career high.
His outside shooting is all over the board, and the lefty still struggles using his right hand in certain situations.
Young is 26, just a year older than Love, with seven seasons in Philadelphia under his belt. But, like Love, Young has a player option on his contract for next season, so he's not locked up past the upcoming campaign.
That's one pro to Bennett, who is under contract for at least three more years with team options in 2015-16 and 2016-17. But the Wolves would apparently rather take their chances on a proven starter than a rookie who trudged his way to 4.2 points and 3.0 rebounds per game last year.
In any case, the Love move opens up more minutes for Mbah a Moute, acquired from Sacramento last year in a trade for 2011 No. 2 overall pick Derrick Williams. A serviceable defender in certain matchups, Mbah a Moute often got caught at the end of the rotation last season, appearing in 55 games and averaging a career-low 14.7 minutes per game.
Cunningham was arrested twice in connection with an alleged domestic violence incident involving his live-in girlfriend and is not expected to be re-signed. The Wolves brought back Hummel earlier this summer for a near-minimum $900,000, one-year deal, but the second-year man out of Purdue is limited in his ability to match up with other fours and proved useful only in spots last season.
Backup center Gorgui Dieng could help plug the gap, too, and play alongside Nikola Pekovic if Saunders decides to go big. But that comes with the risk of overusing the 2013-14 second-team all-rookie selection.
Even with the reported three-team deal among Minnesota, Cleveland and Philadelphia, Saunders still would have a roster to pare down. With Love out the door and a pair of contracts coming in, the Wolves' total roster would feature 16 guaranteed contracts.
Only 15 players can be on the roster by the time the season starts.
Follow Phil Ervin on Twitter
---
---