National Football League
National Football League
With Peterson out, Cassel steps up to lead Vikings over Eagles
Published
Dec. 15, 2013 12:00 a.m. ET

The Philadelphia Eagles were soaring after a big win in the snow the week before. This game was inside. Adrian Peterson was missing. The stage was set for another step toward the playoffs.
Well, Matt Cassel and the Minnesota Vikings just made the flight path a bit bumpier.
Cassel passed for two touchdowns and 382 yards, the most by a Minnesota quarterback since Brett Favre was here, and ran for another score to lead the injury-depleted Vikings to a 48-30 victory that snapped a five-game winning streak by the Eagles.
"I don't think you can ever count out our players. We've had some difficult moments this season, for sure, but I always believed," coach Leslie Frazier said. "Even early in the week I said, `This game really doesn't have to be this close,' except for the fact that we were going with so many guys in backup roles."
With Peterson and Toby Gerhart out, third-stringer Matt Asiata rushed for his first three career touchdowns. Greg Jennings caught a career-high 11 passes for 163 yards. The Vikings (4-9-1) produced quite the spoiler performance without their top two running backs, top two tight ends and top three cornerbacks. This was their highest score since a 50-10 victory over Jacksonville on Dec. 20, 1998.
"Got great camaraderie. Got good leadership. So as you can tell, nobody's letting down for anything," Cassel said
Fresh from a decisive win at home over Detroit that gave them control of the NFC East over Dallas, the Eagles (8-6) fell flat in the controlled climate of the soon-to-be-demolished dome. They must play at the Cowboys the last week of the season.
Nick Foles threw for a career-high 428 yards and second-half touchdown scores to DeSean Jackson, Zach Ertz and Jason Avant, but he was picked off by former teammate Shaun Prater at the Minnesota 5-yard line in the third quarter. League rushing leader LeSean McCoy had 38 yards on only eight carries after posting a career-high 217 yards last week. The Eagles had nine penalties for 94 yards.
"I didn't feel they was going to be able to stop us and doing things they was able to do to us today," Jackson said. "Sometimes that's what happens when you go play a game. They're in the NFL, too. It was just a frustrating part, because I know how talented and dangerous this offense can be."
Foles finished 30 for 48, including 10 completions for 195 yards to Jackson, but he took four sacks -- two each by Jared Allen and Brian Robison -- and misfired on several downfield passes. After the interception, Jackson was caught on camera shouting at the coaches.
"When we were 3-5 and kind of dug ourselves out of a hole there, we were playing well on the offensive side of the ball and had a rhythm to what we were doing," coach Chip Kelly said. "Today we didn't."
After nine straight games of allowing 21 points or less, the Eagles gave up their highest total since a 52-20 loss at Denver on Sept. 29. They cut the lead to 27-22 on a tricky catch in the back of the end zone by Ertz with 15 seconds left in the third quarter, but the 2-point conversion pass was broken up.
The Eagles refused to kick deep to rookie Cordarrelle Patterson, the league leader in average yards per return. After a short popup kick by Alex Henery, who made three field goals in the first half, the Vikings took the ball at their own 46 and cruised to the end zone in six plays to push the lead back to 12 points.
Cassel completed 26 of 35 passes and improved to 2-2 as a starter. In two other games, he relieved an injured Christian Ponder and helped guide the Vikings to victory.
"He's not worried about what could've, should've, possibly or could've possibly been," Jennings said. "He stays in the now. As a player, that's how we have to operate."
Asiata needed 30 attempts to total 51 yards, but he helped the Vikings control the clock after taking an early lead. Their time of possession was 36 minutes, 26 seconds.
"It says a lot about this team, just the fight in our backups and everything," wide receiver Jerome Simpson said. "They could go to any other team and play, too."
NOTES: This was Cassel's highest total since Nov. 14, 2010, a 469-yard performance for Kansas City. One week earlier, Favre had 446 yards against Arizona for Minnesota. ... The Eagles became the fifth team in NFL history to have 11 games in one season with at least 400 yards of offense. The record is 13 by New Orleans in 2011.
---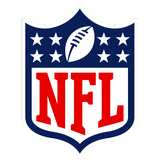 Get more from National Football League
Follow your favorites to get information about games, news and more
---