New York Jets
New York Jets
Winters chooses to stay with Jets over trying free agency
Updated
Mar. 4, 2020 12:44 p.m. ET

NEW YORK (AP) Brian Winters is sticking with the Jets after they took a chance on him four years ago.
The right guard signed a four-year contract extension Monday night worth $29 million, including $15 million guaranteed.
Rather than test the free agent market, staying put was more appealing to the 25-year-old Winters.
''I was comfortable with the decision I made as I was going through the process,'' he said during a conference call Tuesday. ''I really like what the Jets have going here and I wanted to be a part of that and continue it.
''They're the team that gave me my shot in the beginning and I wanted to continue from that.''
Winters was a third-round pick out of Kent State in 2013 and struggled during his first two seasons before becoming one of the Jets' most consistent and reliable starters on the offensive line the past two years.
He was scheduled to become a free agent in March, but the Jets got to work early on keeping Winters on a line that dealt with key injuries this season.
Even Winters wasn't immune: He missed one game after head-butting Seattle's Michael Bennett during a play, and was out the last two weeks after injuring a shoulder.
Winters had surgery on Dec. 23 to repair a torn rotator cuff and is expected to be completely healthy in time for training camp in July. He said he had no real uncertainty regarding his free agency value despite his injury.
''There's always thoughts of that, but the injury I had wasn't a career-ending injury,'' Winters said. ''It's (a) five-month recovery. It's not like I would have missed time or anything, so it didn't really have much play into it, but you're obviously always thinking about that.''
Winters was considered the likely top priority among the Jets' in-house free agent candidates and might have been an attractive option for teams looking for offensive line help.
He became New York's starter at left guard early in his rookie season, and started the first six games in 2014 before a knee injury ended his season. Winters moved over to right guard last season and showed marked improvement while making 10 starts after replacing the injured Willie Colon.
He further solidified his spot on the line this season while starting 13 games and is now firmly in the Jets' future plans.
''Just the growing pains, really,'' Winters said of his early struggles. ''Coming into the NFL, I never played offensive guard.
''I was a tackle from a small conference, finally got my chance, didn't really know much about (playing guard), but I studied more and more. I moved over to the right side, where I felt a lot more comfortable.''
He and left guard James Carpenter are the only starters on the line certain to return. Center Nick Mangold - whom Winters compared to ''a fine wine'' - could be a salary cap casualty, as could left tackle Ryan Clady and right tackle Breno Giacomini.
Despite that uncertainty and the team coming off a 5-11 season, Winters remains optimistic that New York can make a quick turnaround.
''The players, I know how the locker room is, I know what kind of talent we have in the locker room, especially in the offensive line room,'' Winters said.
''We have a great group of guys and I just want to build upon that and I feel like I was a part of something and I want to continue that.
''I've been here my whole career and I didn't really think it was needed to go anywhere else and I just want to build on what I had.''
---
For more NFL coverage: www.pro32.ap.org and http://twitter.com/AP-NFL
---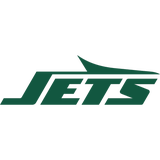 Get more from New York Jets
Follow your favorites to get information about games, news and more
---