National Football League
National Football League
Wilson steps in Jones' spot for Dolphins defense
Published
Aug. 10, 2014 5:13 p.m. ET

DAVIE, Fla. (AP) Reshad Jones' four-game suspension has put backup safety Jimmy Wilson in the spotlight for the Miami Dolphins.
Jones is allowed to practice with the team and participate in preseason games after he was penalized Friday for violating the NFL policy on performance-enhancing substances. But Wilson took most of the snaps with the first team during Sunday's practice.
This is Wilson's third year in defensive coordinator Kevin Coyle's system, but he has spent the majority of his time lined up at other spots in the defensive backfield, including nickel corner.
''I've practiced (safety) the last couple of years now,'' said Wilson, who had two interceptions and 39 tackles last season. ''So I'm finally going to have a chance to get out there and play safety and show everybody what I can do and hopefully help my team. There are still some things I've got to get used to at safety but that's what the rest of these preseason games are for and the rest of this camp is for.''
Veteran safety Louis Delmas, who was signed as a free agent back in March, is coming off a stellar season in Detroit and will be asked to help Wilson in his transition. Delmas and the rest of the defensive starters also are trying to bounce back from a shaky outing in Atlanta on Friday night in the preseason opener against the Falcons.
Atlanta put together a 15-play scoring drive in the first quarter that ate up more than nine minutes and resulted in the tying touchdown. There were two costly penalties on the defense, one on Delmas for illegal contact that negated a sack by linebacker Koa Misi and one on linebacker Philip Wheeler for roughing the passer that set up the touchdown run.
''I definitely didn't like to see that and again we were very generous to them,'' coach Joe Philbin said. ''We had a couple of penalties on the drive and we had some opportunities where we had a great chance to get off the field but we didn't execute well enough and we weren't disciplined enough not to get called on a couple of flags and that hurt us. They put together a good drive so obviously it was not an impressive performance, that opening drive defensively.''
Philbin, in keeping with his practice, would not commit to Wilson taking Jones' spot at starting strong safety, but he did point out some of the things he likes about the fourth-year defensive back out of Montana.
''He's had a lot of training there and he's gotten a lot of reps at that position over a long period of time,'' he said. ''I think he knows the defense very well and not unlike any other position we're looking for him to execute the techniques, the responsibilities, the coverage, the adjustments and the checks that need to be made on a consistent basis.''
NOTES: The team announced before practice that defensive tackle A.J. Francis (knee) will miss extended practice time. ... Cornerback Cortland Finnegan was the only player not present. ... Second-year running back Mike Gillislee had an ice pack on his left knee and missed most of practice. ... Backup offensive tackle Jason Fox left the field accompanied by a trainer. ... Quarterbacks Matt Moore and Pat Devlin returned after missing about a week, as did defensive end Olivier Vernon, tight end Michael Egnew, cornerback Jalil Brown and kicker Caleb Sturgis. ... Tight ends Charles Clay (knee) and Gator Hoskins (hamstring), running back Daniel Thomas (hamstring) and running back Damien Williams also did not practice.
---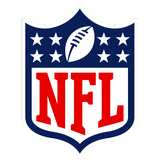 Get more from National Football League
Follow your favorites to get information about games, news and more
---