Indianapolis Colts
Indianapolis Colts
Will Colts Fans Be Saying Farewell to Robert Mathis on Sunday?
Updated
Mar. 4, 2020 12:23 p.m. ET

Fansided, Luke Schultheis/FanSided via Horseshoe Heroes
Indianapolis Colts outside linebacker Robert Mathis could be playing his final game with the only franchise he's ever known for 14 NFL seasons.
There will be no playoffs in Indianapolis after all, and the veteran pass rusher is in the last year of his Colts contract–facing diminished production with just 4.0 sacks on the season.
Dec 24, 2016; Oakland, CA, USA; Oakland Raiders defensive end Khalil Mack (left) and Indianapolis Colts outside linebacker Robert Mathis pose after exchanging jerseys during a NFL football game at Oakland-Alameda County Coliseum. The Raiders defeated the Colts 33-25. Mandatory Credit: Kirby Lee-USA TODAY Sports
For a defense that needs to get drastically younger and more athletic–particularly at its starting linebacker corps, it's a fair question of whether the 35 year old pass rusher will still be in the Colts plans going forward after 2016.
This is the same franchise that has shown other former franchise greats such as Peyton Manning, Marvin Harrison, Reggie Wayne, etc., their walking papers before actually letting them leave the franchise on their own terms respectively.
After all, the NFL still remains a business and all teams are always under the 'what have you done for me lately' mentality regarding player evaluation–sentiment be damned.
Like it or not, that's just the nature of the game, and the Colts are no different than any of the NFL's other 31 franchises.
There's no question that Mathis has been instrumental as a defensive cornerstone for Indianapolis, as he's the Colts franchise's all-time career sack leader with 122.0 career sacks, as well as in forced fumbles with 53.0 career forced fumbles.
Oct 23, 2016; Nashville, TN, USA; Indianapolis Colts outside linebacker Robert Mathis (98) fields the fumble by Tennessee Titans quarterback Marcus Mariota (8) and returns it for a touchdown during the second half at Nissan Stadium. Indianapolis won 34-26. Mandatory Credit: Jim Brown-USA TODAY Sports
Along with Wayne and perhaps Adam Vinatieri, Mathis was one of the few remaining leaders of the Colts locker room who helped to successfully bridge the gap between the Peyton Manning and Andrew Luck eras of Colts football.
Originally selected by Indianapolis as a 5th round pick in 2003 out of unheralded Alabama A&M, Mathis has gone on to become a Super Bowl XLI Champion, AFC Defensive Player of the Year, 1x First-Team All-Pro, 1x 2nd-Team All-Pro, 1x NFL Sacks Leader, and 6x Pro Bowler while playing as a member of the Colts.
Once told he was 'too small' to play in the NFL, Mathis formed one of the NFL's all-time great pass rushing tandems with former Colts great Dwight Freeney and later on, as a 'solo' act after Freeney's departure, led the league with 19.5 sacks in 2013.
After last weekend's season-sealing loss, Mathis was uncertain of his continued future as a member of the Colts (per the the Indianapolis Star's Stephen Holder):
"I can't answer that," said Mathis. "We're businessmen. … If they decide to move in another direction, you have to conduct yourself as a businessman. If you want to play football, play football."
However, he indicated that ideally, he would like to go out on his own terms with the only professional logo he's ever donned, the horseshoe:
"That's every player's dream," added Mathis. "But very few guys are able to do it. That lets you know it's special. You just have to hope they want you in the end."
While it's unclear whether the Colts will still want Mathis after season's end, it is obvious that he'll always have a lifelong supporter regarding his head coach Chuck Pagano:
"I have the utmost respect for him as not only a football player, but as a man, as a father, husband, and as a human being–all that he does inside this building, all that he does outside this building, and for the community," said Pagano on Wednesday.

"He's a warrior. They don't make them like that (anymore). I wish they all had his drive, his passion, his love for the game, and his toughness…durability, coachability, tenacity, resolve, and everything."

"He's a guy that nothing was given to him. He earned his way into this league, and he's never taken it for granted–not one day. He never let any of the success, fame, money, this, that, or the other get to him. He's been the same guy for 14 seasons. He looks at it as a privilege and not a right, and so many other times, you find it the other way. I wish they all got it and figured it out like he figured it out."

"He came with that gratitude every single day. I guarantee you he's walked into this building every single day for 14 years, walked into that locker room, and looked up and saw his name plate and jersey number still up there and said I'll die before I let somebody take this from me."
If the Colts do move on from Mathis, it's not a knock against one of the franchise's all-time great defensive players, as father time remains undefeated.
It also doesn't mean Mathis can't help another team–perhaps a contending one as purely a situational pass rusher and veteran mentor for younger outside linebackers next season.
However, for a rebuilding Colts defense that desperately needs an infusion of young talent, Mathis may simply not be a fit anymore for the franchise.
Nevertheless, it doesn't tarnish anything he's given the horseshoe. If it's indeed his final game with the Colts, thanks for the memories #98 and here's hoping for continued success!
More from Horseshoe Heroes
This article originally appeared on
---
---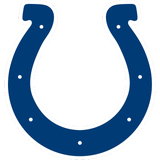 Get more from Indianapolis Colts
Follow your favorites to get information about games, news and more
---