National Football League
National Football League
Where's the perfect place for Peyton?
Published
Mar. 1, 2012 12:00 a.m. ET

The Indianapolis Colts hold the first pick in the 2012 NFL Draft, the first time they have held the No. 1 overall pick since . . . Peyton Manning.
Manning was the top pick in the 1998 draft, also the first Colts draft orchestrated by Bill Polian. The Colts went 3-13 in Manning and Polian's inaugural season, but they had an NFL-record turnaround in Year 2, going 13-3. And they never looked back. Until now.
One by one, the Colts' staff was ripped apart. It started on Nov. 29, when the Colts fired defensive coordinator Larry Coyer. Then, on Jan. 2, the Colts announced the firing of both Bill Polian and his son Chris Polian, the general manager. Shortly after hiring the Eagles' director of player personnel, Ryan Grigson, as new GM, the Colts then fired head coach Jim Caldwell. Now, with medical questions looming and a potential future franchise quarterback landing in their laps, the Colts appear ready to finalize the rebuilding process by cutting ties with Manning.
Assuming the Colts start from scratch, it will provide another franchise the opportunity to add the final piece to a Super Bowl-contending roster. Manning will still need to clear medically, but let's assume that he will, because if he doesn't, then this is all for naught anyway. If healthy, Manning will be the most sought-after free-agent since Reggie White and could be reminiscent of Joe Montana leaving San Francisco, albeit via trade, to lead the Kansas City Chiefs to an AFC Championship Game appearance the very next year.
The franchise that acquires Manning must be aware of what they are getting. Similar to the Montana trade, the Chiefs knew they were only getting a short-term fix, a Band-Aid, rather than a long-term solution. I refer to this as "renting" a franchise quarterback.
Ideally, the 35-year-old Manning will give you three years of solid play. That is assuming he can avoid future injuries and deal with his degenerative nerve issue. Montana was able to play only two seasons in Kansas City before retiring. Brett Favre, rented by both the Jets and Vikings, had only three seasons left in his aging arm after he left the Packers. So if Manning's Band-Aid can stick for even three years, his future team should be satisfied.
It is also important to note that you not only are renting Manning's arm, but you also rent what equates to a brand-new offensive coordinator and playbook. Let's face it: Manning isn't going to learn a brand-new offense at this point in his career, nor should he have to. He will bring his offense, his verbiage, his audible package, and might even bring his favorite receiver wherever he signs.
This might actually be a bigger turnoff than turn-on — not only would you be applying a Band-Aid as a short-term fix, but you are also potentially setting your franchise back by putting aside your own offensive scheme to run an entirely different one during the Manning years. When the Chiefs brought in Montana, they installed his offense and made it to the AFC Championship Game in 1993 and another playoff appearance in 1994, but the Chiefs haven't won a playoff game since. Montana was good in the short term, but might have derailed the long-term outlook. That will be a major factor for the potential suitors in the Manning sweepstakes.
Teams such as the Miami Dolphins and the Washington Redskins are rumored to have interest in Manning, but I'm not so sure it is the appropriate move for either club. The Dolphins recently hired Joe Philbin from the Packers, and he will want to install his offense from Day 1, not Manning's. He has a very specific vision, and there isn't a better quarterback to help install his system than Matt Flynn. Flynn has been the understudy of Aaron Rodgers, and Philbin is, obviously, familiar with Flynn's ability both in the film room and the practice field. I believe the 26-year-old Flynn to be the better option for Miami.
An aside, if Philbin doesn't show interest in Flynn, that should be a telling sign to the rest of the league that his hype is more than his worth.
As for the Redskins, I find it very hard to imagine Mike Shanahan and Peyton Manning coexisting. Shanahan runs a very scripted offense that is carefully pieced together throughout the course of the preparation week. Manning's offense is very much fluid in the fact he calls plays in real time based on the look the defense is giving. These are two very different approaches, and because of that, I think the Redskins are better off trading up for Robert Griffin III, no matter the cost. Additionally, Manning knows his years are limited, and he wants to get back to the Super Bowl Playing in the highly competitive NFC East might not be the best path to get there.
Instead, there are three teams that make more sense for both sides. Seattle, Kansas City and the New York Jets are potential suitors that could not only use Manning in a "win-now" philosophy but also have the appropriate pieces in place to actually attract Manning to town.
Seattle limped through the season with Tarvaris Jackson and Charlie Whitehurst at quarterback. Although the Seahawks showed gradual improvement throughout the season, they never truly had an offensive identity. Marshawn Lynch provides a steady running game, and the presence of Manning at quarterback would give them a balanced attack that would only make Lynch more successful. After spending their first two draft picks in last year's draft on offensive linemen, this is, obviously, the strength of their team.
The Seahawks' ability to keep Manning upright will be very attractive to a quarterback who is very much a pocket passer. Seattle doesn't necessarily have the wide receivers the others have, but with the possible addition of Reggie Wayne and a healthy Sidney Rice, they would be good enough.
As for the Chiefs, they would need to improve their offensive line, but they have a great roster of skill players who would be very attractive to Manning. I believe they will get Dwayne Bowe re-signed. And when they do, they will have Bowe and Jon Baldwin on the outside, with Steve Breaston in the slot. After sitting out all of last season, tight end Tony Moeaki will return to the lineup and add another dimension to the offense.
Additionally, running back Jamaal Charles will return after missing the majority of last season, which would give Manning the Marshall Faulk, Edgerrin James, Joseph Addai type of presence that he has come to lean on at running back. But maybe most important for the Chiefs, after firing the offensive-minded Todd Haley and the ensuing retirement of last year's offensive coordinator, Bill Muir, they haven't yet installed a new offensive scheme. Brian Daboll, formerly of the Dolphins, is the new offensive coordinator but would be most willing to take on Manning and his entire offense.
The New York Jets make sense simply because of Rex Ryan's willingness to do anything to win. Even with the recent hire of Tony Sparano as offensive coordinator and the thought that he would bring a toughness and focus to the run game, I wouldn't be surprised if Ryan pulled an entire 180 and rented Manning for three years.
In the city of New York, where the Jets and Giants are always fighting for bragging rights, this would give Ryan the prime opportunity to steal the spotlight from the Giants after their Super Bowl championship and give Jets fans hope for near-term success. Let's not forget, aside from Mark Brunell, Mark Sanchez has never had the opportunity to learn from an established veteran quarterback. The opportunity to observe Manning both on the practice field and in the film room would be invaluable to his development. Sanchez could still be the future of the franchise but be groomed and grow into that role rather than be thrust into it.
 
---
---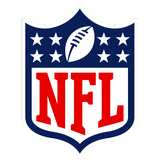 Get more from National Football League
Follow your favorites to get information about games, news and more
---