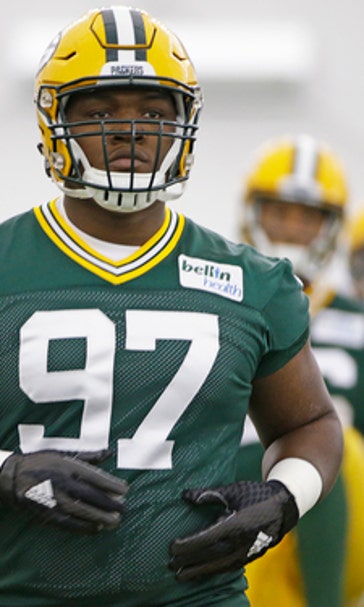 Where's the beef? Packers' brawny rookie class arrives
May 6, 2016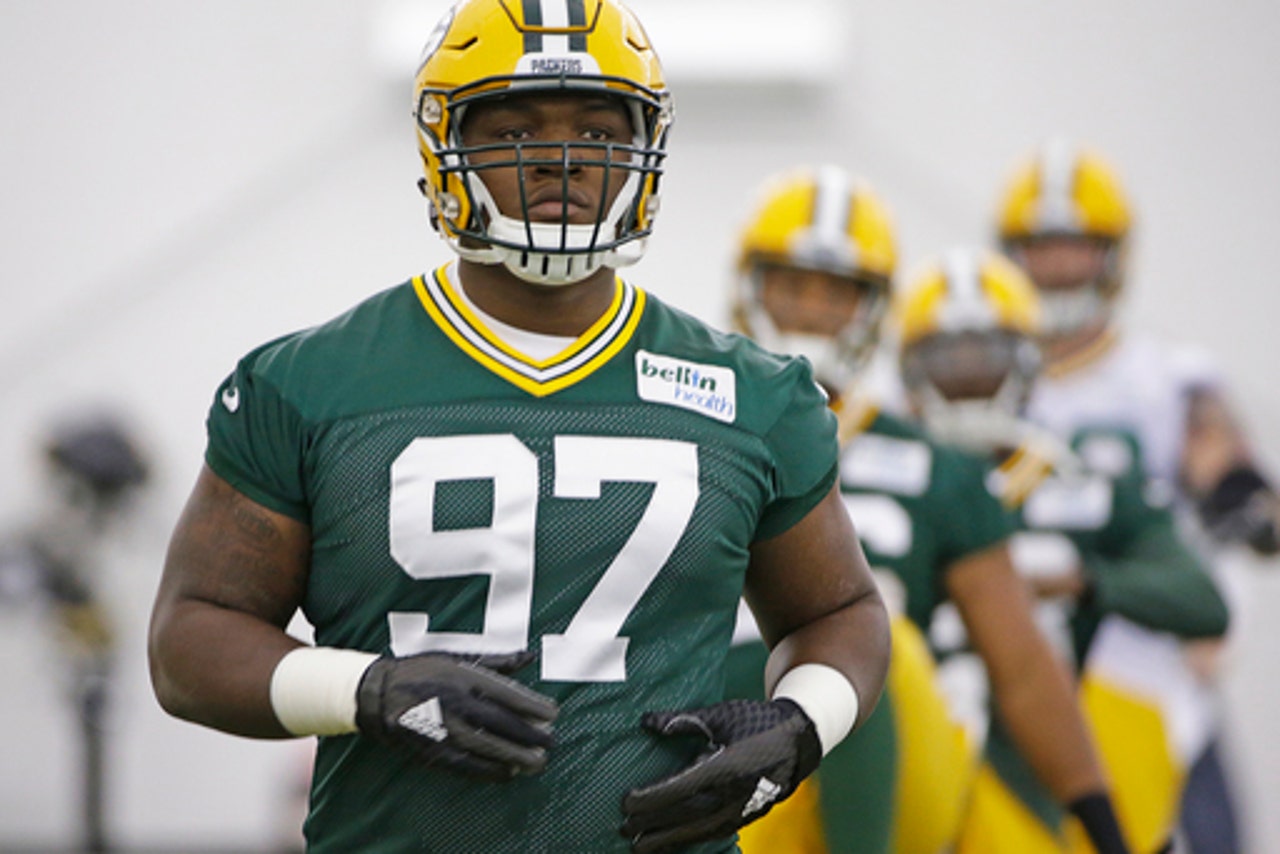 GREEN BAY, Wis. (AP) Coach Mike McCarthy got his first look at all the brawny rookies drafted by the Green Bay Packers.
''Yes, they're as big as we thought they were. It's confirmed, yes,'' McCarthy joked.
But they're not quite NFL ready. Luckily, Friday was just the first day of the Packers' rookie orientation camp.
It's the first time to run through the playbook, the first time to make a good impression on McCarthy while wearing a green and gold uniform. And getting the ''wow'' moments out of the way, like having a locker in the same room as two-time MVP quarterback Aaron Rodgers.
''Honestly I wasn't expecting to have a locker right by everybody else,'' offensive tackle Jason Spriggs said.
The second-round selection is one of the biggest draft picks out of the Packers' seven-player bunch. Listed at 6-foot-6, 301 pounds, Spriggs fits a need to replenish offensive line depth, as well as McCarthy's desire to add more bulk to the team.
Another tackle, Kyle Murphy, listed at 6-6, 305 pounds, was selected in the sixth round. Defensive tackle Kenny Clark, who is 6-4, 314 pounds, was taken in the first round with the 27th overall pick.
''Clark and Murphy, it's going to be big here and just improving the line. It's where everything starts,'' Spriggs said.
Long term, Spriggs might eventually be a starter. The contracts of three starters up front are expiring after this season, including left tackle David Bakhtiari.
Packers brass said on draft night they liked Spriggs' potential for versatility, so much so that general manager Ted Thompson traded up nine spots to get Spriggs with the 48th overall selection. Spriggs impressed scouts with his athleticism for his size.
But at Indiana, Spriggs primarily played left tackle, where he made 47 career starts.
''You know, that wasn't really a thought of mine,'' Spriggs said when asked if he felt he could be a starter in his rookie year. ''If that's what it comes to, then that's what will happen.''
Barring injury, the chances of Spriggs starting this year seem remote. Bakhtiari and Bryan Bulaga are entrenched as the starting tackles, as are T.J. Lang and Josh Sitton at the guard positions.
Corey Linsley is entering his third season as the starting center. Together, that starting five has shown it can be one of the best fronts in football when healthy.
When they're not, the results are mixed. Rodgers was sacked 13 times in the last two games of the regular season.
Spriggs likely faces a developmental season, along with Murphy. They'll probably get their chances here and there to play, especially on special teams; otherwise, they'll get to learn from seasoned vets like Sitton, Lang and Bulaga.
Spriggs does seem to have a good grasp of the mental side of the game.
''It's a rare blend. You really have to focus on not getting too hyped up and crazy, and at the same time being laid back and waiting for the rusher,'' Spriggs said. ''There's a balance there you have to focus on, whether you want to attack or sit back and wait.''
There will be plenty of time to dissect pass-blocking techniques and pancake blocks. This weekend is all about getting oriented to the NFL, including life on and off the field, and getting the first look at the playbook.
For Clark, that's the biggest initial adjustment as he winds down classes at UCLA and prepares for a potentially big role on the defensive line.
''Getting the playbook down and just trying to learn things on the fly,'' Clark said. ''I leave on Sunday, but I wish I could stay here throughout the whole process, but I think that will probably be one of the more difficult parts - that I won't be here with the team.''
---
AP NFL website: www.pro32.ap.org and www.twitter.com/AP-NFL
---
---