National Football League
National Football League
Where do Patriots go from here?
Published
Jan. 20, 2013 12:00 a.m. ET

Less than 10 minutes after his team's stunning 28-13 victory over the New England Patriots in the AFC Championship Game on Sunday night, veteran safety Ed Reed led a group of Baltimore Ravens players huddled outside the visitors' locker room, singing the lyrics to Eddie Money's "Two Tickets to Paradise."
"Pack your bags, we'll leave tonight!" a jubilant Reed sang in a baritone voice that'd rival Barry White or any of the kids from "Glee."
A mere 25 feet away, New England Patriots coach Bill Belichick stood at a podium, not nearly as upbeat.
"They just made more plays than we did. That's pretty much the story," Belichick said, visibly frustrated with his team's AFC Championship Game performance. "We're disappointed in the results. What else do you want me to say?"
Though Belichick was in typical post-defeat Belichick mode, this was by no means a "typical" Patriots postseason loss.
Leading 13-7 at the completion of a first half throughout which they controlled both the time of possession and the pace of the game, the Patriots were outscored 21-0 over the game's final 30 minutes.
The New England defense failed to stop the Baltimore offense in the second half, while the usually simmering Patriots offense went oddly silent when it was needed most. Humming through the playoffs' first six quarters, the unit went cold with a shot at the Lombardi Trophy on the line.
Tom Brady short-armed open receivers. Wes Welker dropped crucial passes. Nate Solder, reliable all season long, committed a devastating holding penalty on third down. The offensive line failed to generate the same holes they plowed open for the Patriots' running backs in the team's 41-28 divisional round win over Houston.
Calling Sunday night's loss "strange" wouldn't do the game justice. The more appropriate word would be bizarre.
Consider this: New England entered the AFC Championship Game with a 72-1 record at home when leading at halftime during the Belichick era (2000-12). Even more impressive, Tom Brady began Sunday night's third quarter with a 67-0 career record at home in games where the Patriots held a halftime lead.
And the Ravens shut them out 21-0 in the second half.
"When is the last time that happened at Foxboro? Like, never? It's unbelievable," Ravens center Matt Birk said in the celebrating visitors' locker room following the game.
Monday morning quarterbacks will certainly critique the second half in greater depth this week, but it was the first half's squandered opportunities that truly cost the Patriots on Sunday night.
New England had three different first-half drives of nine plays or more, but only came away with 13 points. Early in the first quarter, the Patriots faced a third and 2 from the Baltimore 12-yard line and were stuffed for no gain on a Stevan Ridley run, settling for a field goal. Two drives later, Brady missed Brandon Lloyd on a third and 2 from the Baltimore 45, forcing New England to punt.
On the final drive of the first half, Brady got the Patriots well within scoring range, only to scramble for three yards and slide down in bounds instead of throwing the ball away on the team's last offensive play. Vital seconds ticked off the clock before the Patriots called a timeout with just four seconds remaining. The end result, again, was three points instead of a shot at six.
"The [first half] field position was certainly to our advantage. We had a 13-7 lead. Look, we missed a lot of opportunities tonight," Belichick said.
A week after they seamlessly adjusted on the fly after losing offensive starters Rob Gronkowski and Danny Woodhead to first-quarter injuries versus the Texans, the Patriots struggled to find answers Sunday night after cornerback Aqib Talib and defensive lineman Kyle Love left with injuries. The New England defense, without Love or Talib for the entire second half, wasn't nearly as sturdy as it had been in giving up only 54 points over the previous 13 quarters — dating back to the fourth quarter of the loss to San Francisco in Week 15.
"When you go into the game with three D-tackles and you lose one, that's kind of tough," veteran defensive tackle Vince Wilfork said. "And when you practice all week, (with) a certain look and having a guy on a certain guy and doing different things, and when you lose that guy, it kind of changes the whole makeup of your defense.
"Those two losses were big losses for us, but all year guys have stepped in and done a great job," Wilfork continued. "Who knows if it would have been different if it wouldn't have happened? We don't know that. I just think the Ravens played better and they made more plays than we did. That was the bottom line. But at the same time, losing those two guys was key for us. It was."
Belichick, Brady and Wilfork have been together through most of the ups and all of the recent downs. The 2012 campaign marked another year, and another finish to a Patriots season short of the team's ultimate goal.
It's now been eight years since New England last hoisted the Lombardi Trophy.
"It always comes to a screeching halt," Brady said. "That's just the way it is. Only two teams advance and those two teams deserve it. We've lost before. It takes a while to get over."
Wilfork, in a reflective moment, tried putting another Patriots postseason loss in perspective, "Everybody is bummed right now . . . I'm pretty bummed right now. I don't know. I mean, I love playing football. Taking a loss like this kind of makes you question how long you want to play. But it's just the moment; I'll get over it.
"I think we have what it takes to be a championship team. When I don't feel that way anymore, I'll call it quits. But I feel good about this team . . . It's tough. But I'll be back. We'll be back. We're not going to make any more excuses. The Ravens played a hell of a game."
As for the winners, a lot will be made of Terrell Suggs' "Tell them to have fun at the Pro Bowl" comment made in the moments immediately following Sunday's win.
But don't let that quote fool you. Suggs, like most of the Ravens players and coaches in the winning locker room, respects these Patriots. After a shower and some time to take in what had occurred and who his team defeated Sunday night, Suggs tipped his cap to his longtime rivals, "Had it been any other team in this championship, both teams probably would have won by a landslide. It's a simple fact that these two teams have to play each other.
"All B.S., ego, and arrogance aside — that is one hell of a ball club. You've got to play perfect to beat them," Suggs acknowledged. "We did damn near just that to win this game."
The Patriots were anything but perfect on Sunday night.
And for the eighth straight season, they're forced to look toward next season without the Lombardi Trophy in their possession.
---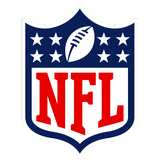 Get more from National Football League
Follow your favorites to get information about games, news and more
---