National Football League
National Football League
When will NFL players begin to get restless?
Published
May. 21, 2011 7:30 p.m. ET

Just a few days after the owners regained the momentum in the NFL labor dispute, union leader DeMaurice Smith stood before graduating seniors at the University of Maryland and gave the kind of speech he should have reserved for rallying the troops for what figures to be a long and uncomfortable summer.
The message was passion, though it seemed somewhat lost on graduates who showed little of it in return.
''Go ahead, I dig it, you can clap,'' Smith implored them at one point.
Nothing wrong with Smith's speech, except perhaps the awkward moment when he tried to lead the students in a chorus of ''You suck.'' They seemed more interested in grabbing a sheepskin and heading out to party than listening to the keynote speaker.
So far, Smith's players have listened better. They've formed a unified front behind him as the union that technically is no more tries to fight off the NFL's efforts to slice up the lucrative deal that has made many of them rich.
Just as the 2011 graduates at Maryland will now find, though, the easy part is over. Flush with its early success in court, the union now finds itself playing defense as the league settles into the lockout that owners wanted all along.
It's not going to get any easier in the upcoming weeks. Memorial Day weekend, the traditional start of summer, is but a week away and pressure on the players is starting to build. Training camps are supposed to open in just two months, and players soon will have to adjust to the reality of losing both bonus checks and paychecks to the impasse.
By then, Smith may need his best oratory skills to keep them from cracking.
''The players have had great solidarity to this point, but that will get tighter as players go longer and longer without their workout and signing bonuses and get closer to the season,'' said Robert Boland, professor of sports management at New York University's Tisch Center. ''The longer we go without any kind of sense of when they will get paid again, the more their internal resolve is tested and the harder it becomes to hold them together.''
That's true in almost any labor dispute, though this one is different from most. Players are widely viewed as millionaires, but a large portion of the decertified NFL Players Association toils for a lot less than most people would think.
Even at, say, $500,000 or so, they are well paid compared to the average American. But their contracts aren't guaranteed, careers are notoriously short, and there are many players - rookie free agents and veterans alike - whose job prospects depend on who they can impress in training camp.
Without an agreement in the next few months, they may not get that shot. And the fact their earning power declines with each lost day means they will begin worrying even more as the weather warms and thoughts turn to the traditional opening of training camps around the country.
It's those kind of players the NFL will be counting on to crack first, and it will take all of Smith's skills to keep them from bolting the ranks. No union chief has to serve more diverse constituents than Smith, who must balance the needs of multimillionaires like Tom Brady and Peyton Manning against those of players simply hoping to make as many paychecks as they can before being drummed out of the league.
Attorneys for players returned to court Friday, trying to convince a federal appeals court to lift the lockout. This time, though, it was with what seemed to be a renewed sense of urgency, with attorneys arguing the lockout threatens players with career-ending harm and may deprive the public of the 2011 NFL season.
The urgency is well-placed. Training camps are supposed to open in just two months, the first preseason game is Aug. 7, and the regular-season opener in Green Bay is Sept. 8. While talk about real games being missed seemed to be just abstract speculation a few months ago, it now is beginning to seem like an increasing reality.
All that could change of course if the two sides return to the bargaining table for real, though that won't happen until sometime after the June 3 hearing before the 8th U.S. Circuit Court of Appeals on the validity of the lockout. Should the players lose - an outcome many expect - their options will narrow considerably and the pressure from within will begin to grow exponentially.
The wild card here is the union doesn't even technically exist anymore. Players voted to decertify so they could go to court to block the NFL from imposing a lockout.
That means there can't be any real talks until after the appeals court makes a final ruling. Meanwhile, the clock keeps ticking.
And Smith may soon find himself needing a speech that really counts.
----
Tim Dahlberg is a national sports columnist for The Associated Press. Write to him at tdahlberg(at)ap.org or follow at http://twitter.com/timdahlberg
---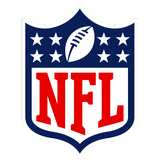 Get more from National Football League
Follow your favorites to get information about games, news and more
---