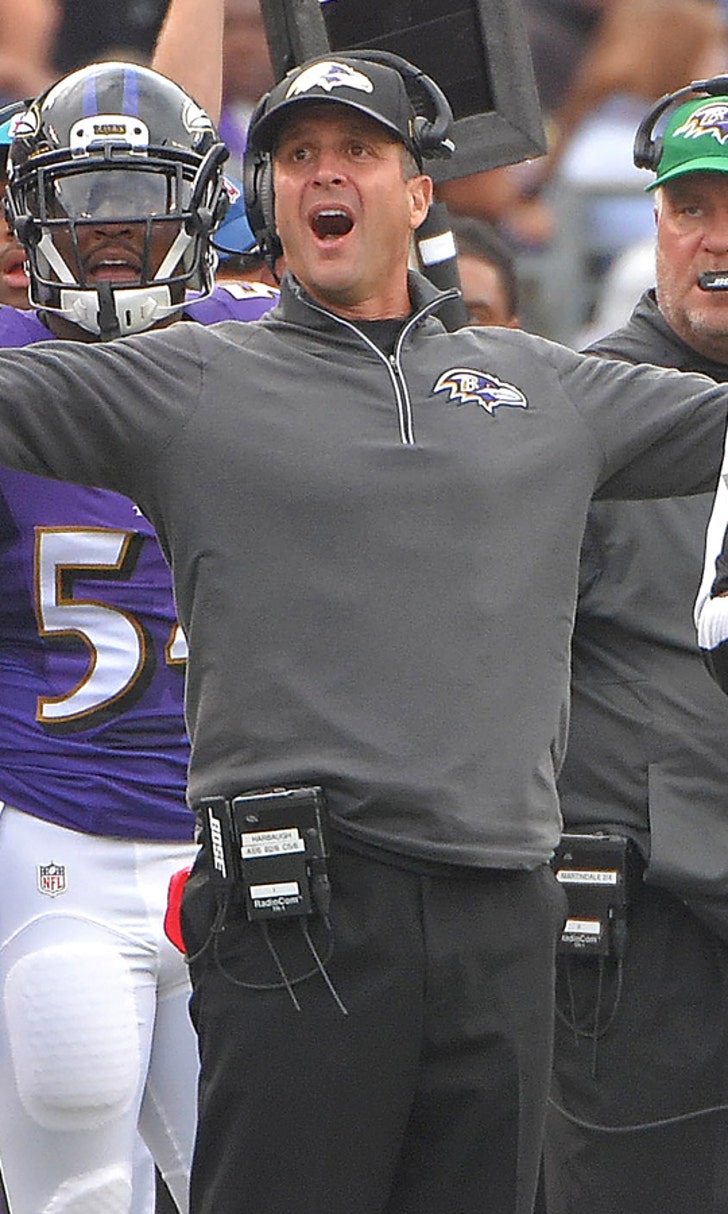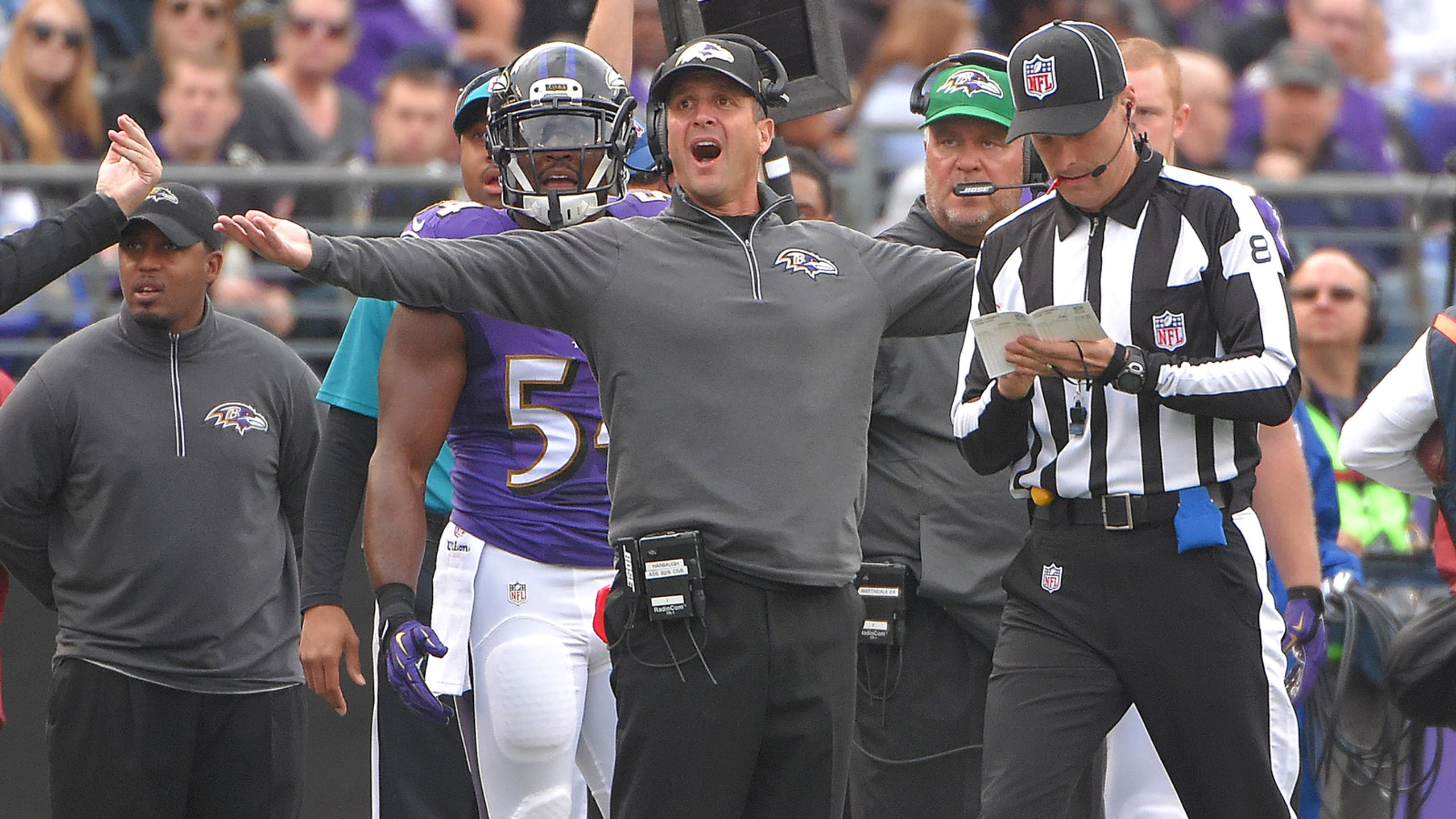 When it comes to head-coaching gigs, one group of assistants always gets snubbed
BY Alex Marvez • December 16, 2015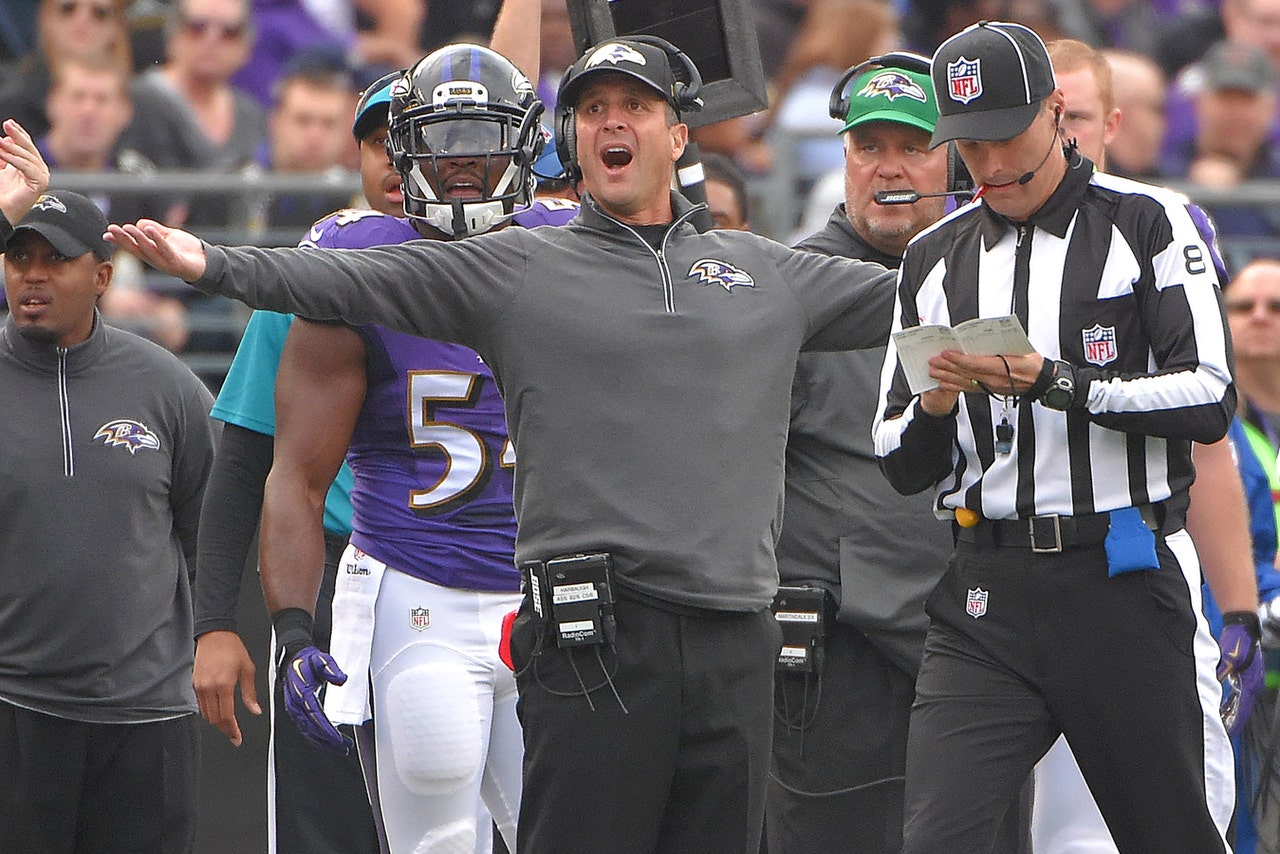 Like they do every February, the NFL's special-teams coordinators will gather during the Scouting Combine in Indianapolis for a dinner paid for by the assistant whose team just won the Super Bowl.
Many of the faces at the table remain the same year after year. Inevitably, the conversation will turn toward the topic that can spoil an appetite.
Why are they constantly being passed over for head-coaching interviews and other gigs?
"Certain guys kind of bring it up and it's talked about," Denver special-teams coordinator Joe DeCamillis told FOXSports.com in a telephone interview.
"You always want to advance from the position you're in. A lot of people in the industry looking to move up want to be an offensive or defensive coordinator. For us, the next step is really becoming a head coach."
Yet with the exception of Baltimore's John Harbaugh, no one whose main area of football expertise is special teams has gotten that opportunity in more than two decades.
The snub makes little sense on the surface. Special teams constitute roughly 22 percent of all plays in an NFL game. The duties inherent in leading those units far better mimic the responsibilities that come with being a head coach.
"You get to work with the entire team," DeCamillis said. "That's the biggest thing. You're not just an offensive or defensive guy."
But of the league's current special-teams coordinators, only five -- DeCamillis, Brad Seely (Raiders), Keith Armstrong (Falcons), Rich Bisaccia (Cowboys) and Dave Toub (Chiefs) -- have received head-coaching interviews. Most of the positions they didn't land went to hot-shot offensive and defensive assistants who had far less NFL experience and ultimately flamed out as head coaches.
"They're overlooked," Raiders head coach Jack Del Rio said. "I think it has to do with some of the (media) hype. Nobody on the staff is as prepared to lead the team as the special-teams coordinator."
The fact they keep getting snubbed year after year is a recurring point of frustration in the special-teams community.
"Anybody who does this for a living would like to be in charge at some time," Seely told FOXSports.com.
That is one of the reasons Harbaugh is held in high regard by his former peers.
Recognizing that "only" being a special-teams coordinator was an impediment toward becoming a head coach, Harbaugh shifted to handling Philadelphia's secondary in 2007. The decision paid huge dividends. After reinventing himself as more "well-rounded," Harbaugh was hired to lead the Ravens the following season.
Make no mistake about it, though. Harbaugh will openly admit the experience gained in nine years as Philadelphia's special-teams coach is what laid the foundation for him to lead the Ravens to six playoff appearances and a Super Bowl win in eight years at the helm.
"There's a lot of respect for John," Seely said. "He was one of us for a long time. He got the opportunity to be a head coach and the results speak for themselves. He's been fabulous."
The same can be said of five other legendary head coaches who cut their teeth on special teams for an extended period of time: Marv Levy, Dick Vermeil, Mike Ditka, Bill Cowher and Bill Belichick.
Levy and Vermeil were the first two assistant coaches dedicated solely to special teams, being named to the position with Philadelphia and the Los Angeles Rams respectively in 1969. When Vermeil returned to the college ranks the following season, Levy replaced him working with the Rams under another future Pro Football Hall of Fame head coach in George Allen.
"George was one of the most innovative people in NFL history," Levy told FOXSports.com. "He was the first guy who brought in the nickel defense and so many other things. He realized the importance of the kicking game."
Levy also understood the value of the position he held as the NFL's only full-time special-teams coach.
"You got to work in every aspect coaching and evaluating offensive and defensive players," Levy said. "I got to work with just about every position. When the final cut would come every year at the end of (training) camp, all of us would get together. George would say to the wide receivers coach, 'We can have six on the roster. We need three to be our best special-teams players.' He did this at every position with me, too.'"
Levy later followed Allen to Washington and is particularly proud of the unit the Redskins fielded in 1972. Washington allowed only 39 return yards on 19 punts for the entire season. The Redskins also blocked a slew of field-goal attempts, including one by Miami kicker Garo Yepremian that was famously returned for a touchdown during a 14-7 loss to the Dolphins in Super Bowl VII.
"We were still the only team in the league that had a full-time special-teams coach," Levy said. "Others began to see what we were doing and thought, 'Maybe we should hire special-teams coaches, too.' "
After the Super Bowl, the rest of the NFL followed suit after Levy left to become Montreal's head coach in the Canadian Football League. Ditka coached tight ends (his former position as a Hall of Fame player) and special teams with the Cowboys from 1973 to 1981 before being hired as Chicago's head coach.
Belichick's first defined NFL coaching position was as a special-teams assistant with Detroit in 1976. He later handled those duties with the New York Giants until transitioning to defense under another Hall of Fame coach in Bill Parcells.
As for Cowher, he played primarily on special teams while an NFL linebacker from 1979 to 1984. That included a one-year stint under Vermeil, who had returned to the NFL several seasons earlier as Philadelphia's head coach. Cowher brought that first-hand knowledge with him to Cleveland the following year when hired as special-teams coach after his retirement. Cowher then shifted to defense before becoming Pittsburgh's head coach in 1992.
The combined accomplishments of Belichick, Vermeil, Cowher, Ditka and Levy as head coaches:
Vermeil admits he probably wouldn't have flourished as a head coach without his time on special teams.
"The reason it really helped me was it put me in front of the entire squad every day," said Vermeil, who led the 1999 St. Louis Rams to victory in Super Bowl XXXIV. "I wasn't just coaching the running backs like I did for Chuck Knox or the quarterbacks like I did for (Tommy) Prothro. I was coaching everybody.
"I went in with an open mind and I was scared to death."
Unfortunately for today's special-teams coordinators, it's team owners who are afraid to hire them as head coaches.
"When you look at John's success, that should definitely have put a flag up for owners to at least give us a look with interviews," said DeCamillis, who was a candidate with the Chicago Bears in 2013 for the job that Marc Trestman eventually secured. "I'm sure some of us could have the same success."
Arizona Cardinals head coach Bruce Arians is convinced of the same. He is well aware of the daunting challenges that special-teams coaches face on a weekly basis in trying to mix and match personnel for coverage and return units when injuries and roster moves made to address more pressing offensive and defensive needs dictate the players at their disposal.
"When you talk about the special-teams guy, he's in front of the entire team," Arians said. "He's not like a quarterback coach or coordinator who only has half the team. He's got the entire team and in a very big setting as far as classroom work.
"They're probably as adept at addressing a football team as anybody."
Considering how well those aforementioned predecessors fared after being given the chance, more franchises would tap into the special-teams ranks when vacancies opened if the NFL was truly a copy-cat league as the cliche goes.
Why aren't they?
Arians succinctly expressed the main reason given by eight current and former NFL coaches and executives interviewed by FOXSports.com about the topic.
"I think owners are looking for sexy (names)," Arians said.
Arians would know better than anybody. As a longtime NFL assistant regularly passed up for head-coaching opportunities that went to less experienced candidates, Arians himself was an outside-the-box hire by the Cardinals in 2013 at an age (60) that had scared off other teams.
Cardinals owner Michael Bidwell is now reaping the rewards from his decision to go against conventional wisdom by choosing Arians rather than any of the five other known candidates who interviewed (Darrell Bevell and Jay Gruden were among them). Arizona (11-2) has now posted three consecutive seasons with double-digit wins for the first time since the 1970s and is in prime position for a Super Bowl run.
Arians said he sympathizes with special-teams coaches like Armstrong who have the earmarks of becoming great head coaches, but don't even get their foot in the door for an interview because they aren't as well-known as more ballyhooed offensive or defensive coordinators. When it comes to selling tickets and reinvigorating a fan base, some owners would rather roll the dice with a young coordinator hoping they can become the next Mike Tomlin even though history has proven such logic is a bad gamble.
Excluding Harbaugh, there were 67 head coaches hired over the past decade who were offensive or defensive assistants. Sixty-four of them had play-calling responsibilities as a coordinator.
The overwhelming majority of those with four years or less handling those duties failed as head coaches. The success rate of more experienced assistants was significantly higher. Three of them this season -- Arians, Carolina's Ron Rivera and Minnesota's Mike Zimmer -- have their squads squarely in the playoff mix.
The five current special-teams coaches who have interviewed for head coach opening are seasoned as well. Seely -- whom Del Rio praised as a "tremendous" head-coaching candidate -- is now in his 26th NFL campaign handling special teams followed by DeCamillis (23), Armstrong (14), Bisaccia (14) and Toub (12).
Seely and DeCamillis admit all they can do at this point is hope their resumes catch the attention of franchises who will be hiring search firms and advisors to provide names of head-coaching possibilities for the spots that will open in a few weeks.
"One of us is gonna have to really nail the interview and find an owner who believes in having a CEO-type as their head coach," DeCamillis said.
If not, DeCammilis and Company will have to take solace in knowing that at least the steaks are good in Indianapolis.
---
---