National Football League
National Football League
What's being said about the end of Favre's streak
Published
Dec. 13, 2010 7:34 p.m. ET

Comments on the end of Brett Favre's NFL-record consecutive starts streak:
---
''Brett has had an incredible career and his consecutive games streak is remarkable. As a football fan I cannot fathom his accomplishment and I appreciate his dedication to and passion for the game. He is a true gamer and has provided us all with a lot of wonderful memories.'' - Hall of Famer Cal Ripken Jr., who played in a record 2,632 consecutive games over 17 years for the Baltimore Orioles.
---
''I think about my streak of 116 games, and all the injuries I had to play through. To go to 297, with the players now, bigger and stronger and faster. What he's had to play through during that streak has been just unfathomable.'' - former Philadelphia Eagles QB Ron Jaworski.
---
''Every player takes pride in his availability, particularly at the quarterback position. It is a demanding position, you're the face of the team, it's a position of leadership. The guys on the team expect you to be in that huddle. You do take pride in lining up every single week. The quarterback has to have that warrior mentality, that 'I'll be there for you, guys.' I think that's a lot of what Brett Favre signifies.'' - Jaworski.
---
''Even after the reports about Brett Favre being inactive I STILL won't believe that he's not playing until I see it w/ my own eyes!'' - Cardinals wide receiver Larry Fitzgerald tweet.
---
''Such a privilege to have seen one of the greatest accomplishments in sports history. Hats off to Brett.'' - Tiger Woods tweet.
---
''I grew up in Baltimore and witnessed the Cal Ripken streak, but football is a completely different sport. At quarterback, you have a target on you. It's a tough, physical job and you aren't ever delivering the blow. It takes a self-sacrifice to stand in there and take a blow to make a play for the team.'' - Detroit Lions coach Jim Schwartz.
---
''I was lucky enough to be around Steve McNair and I know there were a lot of times where he wasn't healthy, but he was able to play, and he was tough enough to do it. Brett's the same way. You don't even start 297 unless you are a really good player. You aren't just making token appearances.'' - Schwartz.
---
''We've been teasing (rookie LB Arthur) Moats about it. We're teasing him that he'll be in Sports Illustrated, and them calling him 'Arthur Meets,' they'll get his name wrong just because Brett Favre's in there. We're just giving him a hard time ... '' - Bills defensive tackle Kyle Williams, whose teammate, Arthur Moats, made the hit on Favre that injured the QB's shoulder on Dec. 5.
---
''Ahhh, I feel bad for him. I wish he could've just got out there for the first play and just tossed the ball once to keep the streak.'' - Vikings season-ticket holder JoAnn Brown, who drove 12 hours to see the game in Detroit.
---
''It's beyond reason. It's ridiculous. He's gotten lucky a little bit too, but he's just the toughest guy in the world.'' - Seahawks quarterback Matt Hasselbeck, who backed up Favre in Green Bay years ago.
---
---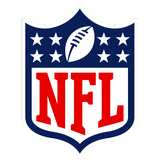 Get more from National Football League
Follow your favorites to get information about games, news and more
---