National Football League
National Football League
Week 9 rewind: Defense steals show
Published
Nov. 4, 2012 1:00 a.m. ET

We're going to look at Week 9 from a defensive standpoint.
No team is playing it as well as the Chicago Bears.
No team was better on third downs than Miami – until the Dolphins had to face Andrew Luck.
Jacksonville's once-respected defense is starting to play as poorly as the offense.
After Washington head coach Mike Shanahan said his unit needed to "step up or shut up," the Carolina Panthers finally made some noise and silenced the Redskins.
Baltimore Ravens safety Ed Reed reached another milestone in his Hall of Fame career.
Defensive end Mario Williams had his best game as a member of the Buffalo Bills against his former team and still got outplayed by Houston's J.J. Watt.
Pittsburgh's oldies-but-goodies came through again in a big way against the New York Giants.
Even a defense as good as Arizona's couldn't cool red-hot Green Bay quarterback Aaron Rodgers.
Tampa Bay running back Doug Martin may still be gaining yards against Oakland as you read this.
And good things came in three for Denver against Cincinnati – three sacks for outside linebacker Von Miller to complement another three-touchdown effort from quarterback Peyton Manning.
Here's a closer look at this and more in the Marvez Rewind:
Chicago 51, Tennessee 20: Monsters of the Midway? Try Godzilla, King Kong and Tyrannosaurus Rex rolled into one. That's how well Chicago's defense is playing. The Bears became the first team in NFL history to return seven interceptions for touchdowns in the season's first eight games when linebacker Brian Urlacher lumbered for a 46-yard score. But even with that play and a recovered fumble, Urlacher wasn't even Chicago's defensive hero. That honor falls to cornerback Charles "Peanut" Tillman, who forced an astounding four fumbles. While it wasn't a perfect defensive game – Titans running back Chris Johnson had an 80-yard touchdown run as part of a 141-yard effort – the Bears had more than enough offensive firepower to blow out the Titans (3-6). Matt Forte (103 rushing yards, one touchdown) and wide receiver Brandon Marshall (nine catches for 122 yards, three touchdowns) led the way. Chicago's 28 first-quarter points were a team record for a franchise that dates back to 1920 as the Decatur Staleys. In the process, the Bears became the first NFL team to ever score touchdowns in one quarter via pass, rush, interception return and special-teams block. With the way the season is unfolding, next Sunday night's game between Chicago (7-1) and visiting Houston (7-1) could very well be a Super Bowl XLVII preview.
Indianapolis 23, Miami 20: Chuck Pagano's emotional post-game speech capped a special day in Colts history. Luck broke the NFL's single-game rookie passing mark by skewering Miami's previously staunch defense for 433 yards and two touchdowns. Luck was at his best with his back against the wall, helping the Colts convert on 68 percent of their third downs (13 of 19). The Dolphins (4-4) entered having allowed a league-low conversion rate of 26.4 percent. At the midway point of the season, Luck is already only the second player to ever throw for 300-plus yards in four games as a rookie. The first? The player he replaced in Indianapolis — Peyton Manning.
Detroit 31, Jacksonville 14: Jacksonville's ongoing offensive struggles have drawn attention away from just how poorly the defense has played compared to last season's No. 6-ranked unit. At one point early in the game, Detroit had outgained Jacksonville by a 224 to 8 margin. The loss of linebacker Daryl Smith (groin) hurts, but he can't be the only reason why Jacksonville is surrendering about 80 yards and seven points more a game than in 2011. In his postgame news conference, Jaguars head coach Mike Mularkey cited poor tackling technique and fundamentals, both of which were on embarrassing display against surging Detroit (4-4). Mikel Leshoure, who entered with one rushing touchdown in five games, did something that not even Barry Sanders accomplished in his Hall of Fame career by scoring three in the first half. Jacksonville's pass defense was equally porous. Calvin Johnson, who hadn't practiced all week because of a knee injury, caught seven passes for 129 yards as Detroit took a 24-0 lead. Detroit quarterback Matt Stafford's 285-yard passing performance pushed him over 10,000 yards in his first 37 NFL games. Only Kurt Warner (36) reached that mark quicker. Jaguars fans may start hiding under the EverBank Field tarps if Jacksonville's uninspired play in four home games continues. The Jaguars (1-7) have gotten outscored in those contests, 126-34.
Carolina 21, Washington 13: Based upon his postgame comments about how the slumping Redskins (3-6) are now playing "to see who obviously is going to be on your football team for years to come," Shanahan will be criticized for throwing in the towel on the rest of the 2012 season with seven games remaining. But with the way his defense is playing, Shanahan is being a realist. Carolina's sputtering offense mounted two scoring drives of 90-plus yards and didn't commit a turnover for the first time this season. As for Washington, the Redskins came away with only three points on two trips inside Carolina's 8-yard line. Panthers middle linebacker Luke Kuechly was a tackling demon for Carolina with 15 stops.
Baltimore 25, Cleveland 15: With his game-clinching interception, Reed is now one of 10 players with at least 60 in their career. The Ravens' defense also came up big on the previous series by stopping a fourth-and-2 attempt from the Cleveland 28-yard line. Considering he made an ill-fated decision to punt in a fourth-down situation two weeks ago during the fourth quarter of what proved a close loss at Indianapolis, Browns head coach Pat Shurmur expects it will be another "fun week" being second-guessed. "In both situations, the decision didn't lead us to a victory, did it? That's why you talk about it," Shurmur said in his postgame news conference. "Had we converted it and we moved forward, then it would have been talked about on what a gutsy move it was, right? That's all. I think it's fair and I'll join into it." With his squad now 2-7, Shurmur's plight to keep his job under new team owner Jimmy Haslam also wasn't helped by a sloppy first half and having to settle for field goals on all five drives that reached Baltimore's red zone.
Houston 21, Buffalo 9: Motivated by facing the team that allowed him to leave in free agency, Williams had his most statistically productive game of the season with seven tackles (two for losses) and one sack. But Williams and the rest of Buffalo's beleaguered defense failed to force a turnover as Houston produced a 100-yard rusher (Arian Foster), 100-yard receiver (Andre Johnson) and two touchdown passes in a near flawless performance by quarterback Matt Schaub. Houston's defense was led by Watt, who continues his tear as the NFL's most dominating 3-4 end. Watt had five tackles (two for losses) and five hurries of Bills quarterback Ryan Fitzpatrick to go along with a sack that forced Buffalo to settle for a field goal inside the red zone at the end of the first half. Buffalo running back C.J. Spiller generated 102 combined yards rushing and receiving but the Bills (3-5) forgot about their most dynamic player when they could have used him most. Spiller went 11 consecutive plays in the third and fourth quarter without a touch. By the time Spiller was fed the ball again with 1:06 remaining, the game was out of reach – much like the playoffs are becoming for a 13th consecutive season in Buffalo.
Pittsburgh 24, New York Giants 20: The Giants desperately wanted to win as a tribute to those affected by Superstorm Sandy. Pittsburgh's stingy defense, a grinding rushing attack led by Isaac Redman (147 yards, one touchdown) and a short catch turned into a 51-yard touchdown by speedster Mike Wallace prevented that from happening. "All night we weren't as sharp as we needed to be," admitted Giants quarterback Eli Manning, whose 125 passing yards were his lowest total since the 2008 season-finale against Minnesota when he only played one half. The score may have been even more lopsided had the referees not made the controversial ruling that what looked like a Ben Roethlisberger incompletion a la the "tuck rule" was instead a fumble that Giants linebacker Michael Boley returned for a 70-yard touchdown. The Steelers definitely got jobbed when safety Ryan Clark was penalized for a blow to the head on Giants wide receiver Victor Cruz when the hit was clearly delivered in the shoulder area. Another curious decision: Mike Tomlin's botched attempt at a fake field goal rather than allowing Shaun Suisham to kick what would have been a game-tying chip shot with 10:30 left in the game. Pittsburgh's defense bailed out their head coach by not allowing a Giants first down in their final three possessions.
Green Bay 31, Arizona 17: Even with his top two receivers Greg Jennings (groin) and Jordy Nelson (ankle) sidelined, Rodgers still zipped touchdown passes to four different targets. Rodgers now has 25 scoring throws through the first nine games for the second consecutive season, which no other NFL quarterback has ever accomplished. Green Bay running game also got into gear finally with James Starks and Alex Green pacing the team's season-high 176-yard effort. The bye week comes at a great time for Green Bay (6-3) considering the injuries that continue to mount. Nelson, outside linebacker Clay Matthews (hamstring) and right tackle Bryan Bulaga (hip) were the latest starters to get banged up Sunday. For the Cardinals (4-5), next week's bye guarantees that a five-game losing streak won't get any longer for now. At least the passing offense was improved with John Skelton throwing for 306 yards and only getting sacked twice after Cardinals quarterbacks had gone down 39 times in the first eight games.
Tampa Bay 42, Oakland 32: The Buccaneers had never won in Oakland before. Then again, Tampa Bay never had a running back gain 251 yards in one game. Martin also became the first NFL player to ever score on three runs of 40-plus yards in the same game (70, 67 and 45). But even with all that, the Bucs still needed Martin's fourth touchdown (a one-yard plunge) with 1:49 left to seal the win. That's because Tampa Bay's pass defense allowed Carson Palmer to pass for 263 yards and three touchdowns in the second half. Palmer, though, also finished with three interceptions as part of his 414-yard showing. Martin wasn't the only Bucs rookie to impress as linebacker Lavonte David had a team-high 16 tackles. Is anyone surprised that Raiders running back Darren McFadden (leg) got injured again?
Denver 31, Cincinnati 23: Even when winning NFL Defensive Rookie of the Year honors in 2011,  Miller had never notched three sacks in one game. He hit that mark against the Bengals while also registering four quarterback hurries against Andy Dalton. Miller's third-down sack of Dalton forced Cincinnati to settle for a field goal late in the third quarter on a drive that had reached Denver's 24-yard line. Cincinnati cornerback Terence Newman was set to become the game's defensive hero with two second-half interceptions of Manning. Newman, though, was beaten in coverage by wide receiver Eric Decker on Manning's game-clinching touchdown pass with 3:41 remaining. Thanks to a one-yard scoring pass to Joel Dreessen on the previous drive, Manning set an NFL record by leading what proved his 48th career game-winning drive in the fourth quarter or overtime. Bengals linebacker Manny Lawson made an unsolicited guarantee that Cincinnati (3-5) will make the playoffs during a Friday night interview with me and co-host Gil Brandt on SiriusXM NFL Radio. The Bengals, though, have now lost four straight and Dalton has thrown at least one interception in every game this season. Dalton has 10 overall after throwing just 13 his entire rookie season.
Seattle 30, Minnesota 20: Even with Adrian Peterson rushing for 182 yards and two touchdowns, the Vikings (5-4) continue coming back down to earth with a third loss in the past four games. The biggest problem remains an anemic passing offense under second-year quarterback Christian Ponder. His longest completion spanned just 14 yards. When wide receiver Percy Harvin became hobbled by a second-half ankle injury, Ponder lost his only big-play aerial threat. The player who once held that role for Minnesota – Sidney Rice – led Seattle with four catches for 54 yards and one touchdown. The Seahawks (5-4) will have a golden chance to improve to 5-0 at home next Sunday against the reeling New York Jets (3-5).
Atlanta 19, Dallas 13: Matt Ryan entered with a 29-4 home record; Dallas quarterback Tony Romo was 17-2 as a starter in November games. Something had to give – and it was a Cowboys' defense decimated by injury at linebacker. Thanks to the rushing of Michael Turner and receiving prowess of Jacquizz Rodgers, Atlanta's running backs carried the offense in the fourth quarter. Add the failure to run more no-huddle offense to the list of questionable decisions by head coach Jason Garrett. The Falcons are 8-0 but ongoing struggles with the run defense could ultimately prove costly. The difference in the mental makeup of these two teams was evident. The Cowboys hurt themselves with mistakes like the third-down drop by wide receiver Miles Austin and cornerback Orlando Scandrick's third-down holding penalty late in the fourth quarter that allowed Atlanta to run more clock. The Falcons usually don't beat themselves, although kicker Matt Bryant tried with two uncharacteristic missed field goals.
---
---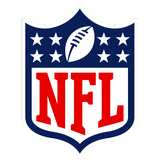 Get more from National Football League
Follow your favorites to get information about games, news and more
---