National Football League
National Football League
Week 8 wrap: Steelers have horses to keep up with the best, after all
Published
Oct. 27, 2014 1:43 a.m. ET

It was only four days ago when few could figure out how the Pittsburgh Steelers could have possibly let Emmanuel Sanders go without much of a fight.
Sanders had just caught three touchdowns for the Denver Broncos in a Thursday night victory over the San Diego Chargers, and the Steelers were almost simultaneously answering questions about who could step up to help out Antonio Brown in their passing game.
Sure, to allow Mike Wallace to get away was one thing — he got $12 million per season from the Miami Dolphins. But Sanders got $15 million over three years — a nice contract but not exactly a top-tier deal. How could the Steelers let that happen? Don't they know what kind of offense wins in the NFL these days? A team needs multiple weapons that can get open down the field. They had one, and no more to help out.
Until Sunday.
In a 51-34 win over a pesky Indianapolis Colts team, five players (including running back Le'Veon Bell) had five or more receptions. All five of them had 56 yards or more, four of them scored touchdowns, rookie Martavis Bryant found the end zone twice to give him three touchdowns in two games active and Ben Roethlisberger orchestrated it all to near-perfection while nearly reaching the single-game passing yard record (his 522 yards were only 32 shy of Norm Van Brocklin's record).
This is not your typical Steelers offense. And at 418 yards per game, it may be a lot better, quicker and more dangerous than anyone realized.
"It was a lot of fun, seeing everybody's hard work pay off. We're starting to come around," Bryant told FOX Sports by phone from the postgame locker room. "People are probably starting to take notice of what we're doing. But as long as we continue to work hard in practice and trust in our preparation, people are going to start to notice a lot of great things from us."
Let's start with the great things Roethlisberger did on Sunday:
• He became the first player in NFL history to throw for 500 or more yards in twice in a career
• He is the first quarterback to have at least six touchdowns and zero interceptions in a game where he threw 49 passes or more
• His 81.6 completion percentage is the highest in a game when throwing the ball 49 times or more, besting former Houston Texans quarterback Matt Schaub's mark of 78.2 percent, set in an overtime victory over the Jacksonville Jaguars two years ago
• His 10.7 yards per attempt is now the highest for a quarterback with that many attempts, knocking off the New York Giants' Eli Manning, who threw for 10.0 yards per attempt in a shootout with the Tampa Bay Buccaneers in September, 2012
With all of the talk about Tom Brady, Peyton Manning, Drew Brees and Aaron Rodgers in recent years, Roethlisberger has been slipping in the chatter about the best quarterbacks in the game today. Heck, even Andrew Luck was starting to enter the conversation.
So did all of the talk about Luck leading up to this game stoke Roethlisberger's embers?
"He won't admit it, but I'm sure. You don't ascend to the position that he is professionally without that competitive fire burning," Steelers coach Mike Tomlin said. "There was a lot written and said about their offense and their quarterback and rightfully so. Some of it by me."
Probably not by accident, either. If you know Tomlin, you know he realizes which buttons to push on his guys.
"It was necessary for our group to match (the Colts' offensive) group from that standpoint," Tomlin said, "and we challenged Ben and the offense to do it all week and they responded."
Tomlin and the Steelers surely know they need this offense to respond every week. Maybe not to the extent it did on Sunday (639 total yards, 5 for 6 in the red zone) but more than it has in the past, particularly in the passing game. Roethlisberger has never been the gunslinger to the extent his cohorts have been and, in the early stages of his career, the Steelers often had an outstanding running game, an excellent defense or both.
But the game has changed. This is a passing league, and not many think of the Steelers as having the kind of offensive attack that can keep up with the likes of the Broncos — which is why Sunday's game was huge for Roethlisberger and the entire Steelers' offense.
Roethlisberger is now on pace to throw for more than 4,700 yards, which would easily be a career-high. Double his 16 touchdowns he has at the halfway point of the season and he'll match the 32 he threw in 2007.
To stay the course, Roethlisberger needs help from his supporting cast like he got on Sunday. This spring, Steelers general manager Kevin Colbert told FOX Sports the team was counting on the players they'd drafted in recent years to act as the free-agent acquisitions they didn't actually make. (Or, in Sanders' case, the ones they let walk.)
If the Steelers can get consistent play from receivers Markus Wheaton (his five catches for 56 yards and a touchdown on Sunday were better than his output in the previous three games combined), and Bryant, while adding the dynamic Bell to the mix in both the running and passing game, they have as good of a chance as anyone in a division where a half-game currently separates first place from last place.
"It's nothing we're not used to doing. Nothing is surprising us," Bryant said. "We're just doing our thing."
They finally have a reason to believe that.
"We've got the makings of a good offense," Tomlin said. "I think we know that."
SEAHAWKS 'BACK ON TRACK'
They will tell you there are no rifts in the locker room, they love one another, Marshawn Lynch isn't going anywhere and they never had any doubts about whether they'd score to win Sunday's game.
But if the Seattle Seahawks were being truthful, they'd tell you they realized how much they needed to beat the Carolina Panthers to avoid a three-game losing streak and stop the flood of questions about their team chemistry. Because, trust me, there were concerns inside the building about what another loss would have done to that team's mental makeup.
"We kind of thrive under adversity. It wasn't like we were all worried or pressing or anything like that," tight end Luke Willson, who caught the game-winning 23-yard touchdown pass from Russell Wilson in Sunday's 13-9 win in Carolina, told FOX Sports by phone. "We felt like this is a game that could get us back on track and it did."
One victory against a good team, and suddenly everything that was working against them can now be turned in the Seahawks' favor. Coach Pete Carroll can remind his team there will be obstacles standing in the way of a repeat because the title defense is tougher than winning the first one.
And that's just what Carroll did after Sunday's win.
"We've been prepared all year going into the season there would be stuff like this, there would be controversies, storylines or whatever that would try to get in between us," Carroll told the media. "We're fine."
Wilson told the offense in the huddle before the winning drive that began from Seattle's own 20-yard line with 4:37 to play there was "no doubt, no doubt" the Seahawks were going down to score and take the lead. He delivered a perfect pass to Luke Willson, who got past flat-footed safety Tre Boston. Willson (two Ls) said Wilson (one L) helped him by putting good zip on the ball, thus giving him an extra moment to prepare for the hit from Roman Harper on his way into the end zone.
No doubt.
OK, there might have been doubt. Just a little. But now, there's less of it. And with three of the next four games at home, starting with next Sunday against the Oakland Raiders, the defending champs can be as positive as they want to be.
"As soon as he called the play, I had a good feeling. I just wanted a good look," Willson said of his touchdown catch, his first since Week 14 of last season. "We just had a conviction. We really felt like we were going to go down and score. We'd been close before, and that's kind of the belief and how we work. It was a feeling of jubilation to score but not really a surprise."
FIVE QUICK THOUGHTS
1. It was a play in a game between two teams that were a combined 3-10 coming in, so it won't get as much attention as, say, Wilson-to-Willson for the Seahawks, but don't discount what Minnesota Vikings rookie linebacker Anthony Barr did on Sunday. He became the first player in NFL history to force a fumble, recover it and return it for a touchdown to end a game. It was also only the fifth time in NFL history a game ended on a fumble return for a touchdown in overtime (including Karlos Dansby's touchdown for the Arizona Cardinals in the postseason against the Green Bay Packers in January 2011). Vikings coach Mike Zimmer, a longtime defensive coordinator, said at first he wasn't happy with Barr's coverage on Bucs tight end Austin Seferian-Jenkins, which allowed the fellow rookie to make the catch. "But now that it's over," Zimmer said, "I'm glad he did."
2. The Rams could be facing a tough decision on Jake Long this spring. Sources confirmed early Sunday evening after a 34-7 loss at Kansas City that initial tests revealed the team's left tackle re-tore the ACL he initially injured last season. Long signed a four-year deal as a free agent before last season, meaning he's halfway through the contract. He's owed $9.25 million in base salary next year and, as of now, none of it is guaranteed. If he's on the roster on the fifth day of the league year in March, $4 million of it becomes guaranteed. Given he's coming off back-to-back major knee injuries, it's unlikely Long will be back at his current numbers. There's always the possibility of a renegotiation to a more palatable number for the team. However, the Rams didn't draft Greg Robinson second overall to play anywhere but left tackle in the long run. Robinson's play over the final half of this season will tell them whether he's ready to be the guy full time, and whether Long will soon be headed to this third team.
3. It's not that Geno Smith can't be an NFL quarterback; it's that the New York Jets just don't do the things to foster his growth. First, it was giving him a chance to compete for the starting job as a rookie before last season instead of letting him sit and learn without any pressure on him. (This resulted in Mark Sanchez getting hurt because he was playing way later in a preseason game than he should have, and behind a backup offensive line.) Then, it was not surrounding him with enough weapons. And even on Sunday, as it was clear the second-year quarterback was melting down early in the eventual 43-23 loss to the Buffalo Bills, offensive coordinator Marty Mornhinweg called eight passes to only three runs. The Jets need to hit the reset button on their handling of Smith, and maybe that means Michael Vick should start next Sunday in Kansas City, not that Vick was much better Sunday.
4. Don't be fooled by all of the reports about the players being on the trading block. There won't be a lot of action before Tuesday's deadline. Even players like Tampa Bay Buccaneers running back Doug Martin, who was a rookie sensation two years ago, don't usually fetch enough in return for teams to give up on them. Why not keep a former first-round pick like Martin instead of taking a late-round pick in return? It's not like he's going to be a free agent at the end of the season. He's making $1.3 million next season, which could be a bargain if he returns to form in a rebuilt offense. And as for veterans like Bucs wide receiver Vincent Jackson, teams won't give up much to take on their contracts. There could be a few deals made, but consider this your annual reminder the NFL isn't Major League Baseball when it comes to the trade deadline.
5. It's pretty clear the NFL and NFL Players Association haven't had the most productive meetings as they discuss changes to the new personal-conduct policy. The latest meeting, which occurred last week, led NFLPA executive director DeMaurice Smith to send a 10-point memo to the union's executive committee highlighting all of the issues the union had with the league's proposals. The short of it is the NFLPA doesn't like the way the league is focusing on punishment instead of prevention and how an NFL executive referred to the players as "perpetrators." If Roger Goodell is going to hit his goal of having a new personal-conduct policy in place by the Super Bowl, he's going to have to figure out how to make the meetings with the union go more smoothly, or just make changes without their approval.
TEN EVEN QUICKER THOUGHTS
1. Rob Gronkowski: Many believed he would never again reach top form, given all of health woes. Those folks were way wrong. He's back, and it's amazing how he's overcome serious back, forearm and knee issues.
2. Atlanta Falcons: Coach Mike Smith is in trouble, for sure, though general manager Thomas Dimitroff and his staff could survive a shakeup. Stay tuned.
3. John Harbaugh: Reading his lips, he told the official the flag for offensive pass interference on Steve Smith Sr. was "embarrassing." Perhaps Harbaugh will use a different word on Monday after watching the film and seeing Smith did push off.
4. Carolina Panthers: They've scored more than 24 points only twice this season. The Detroit Lions are the only team with a .500 record or better to score fewer points per game than Carolina. Detroit's defense has been much better, so they have a better shot of getting away with shoddy offense.
5. Lamarr Houston: The Chicago Bears believe he tore his ACL while celebrating a sack in Sunday's 51-23 loss at New England, thus putting him alongside Stephen Tulloch as the latest members of the injured-while-celebrating list. Houston's is much worse because the Bears were getting smashed at the time.
6. Derek Carr: Don't be fooled by the modest stats and lack of victories. He's playing good football for a rookie and people around the league have taken notice of his potential.
7. J.J. Watt: Can't argue with anything he said about Titans rookie quarterback Zach Mettenberger's selfies. And when you play the way Watt does every week, you can say those things.
8. Larry Fitzgerald: The most impressive stat for him is his 14.8 yards per catch. That would be the third-highest of his career. And even if you take away the 80-yard touchdown he had in Sunday's 24-20 win over Philadelphia, he'd still be at 12.5 yards per reception, which is his highest since 2011. That was top-end, pull-away speed he showed on his Sunday and the Eagles might have vastly underestimated it.
9. Mark Ingram: If he keeps running the ball the way he did on Sunday night (24 carries, 172 yards, 1 TD in a 44-23 win over Green Bay), the New Orleans Saints' play-action game will be virtually unstoppable, especially with rookie Brandin Cooks getting over the top of defensive backs. Any false step forward by a defensive back and they're out of position with the Saints' weapons. Ingram's speed-power combination is huge for the Saints.
10. Denard Robinson: He's going virtually unnoticed because he plays for the Jacksonville Jaguars, but Robinson has 235 yards on 40 carries over his last two games.
---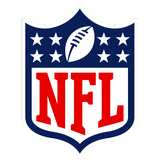 Get more from National Football League
Follow your favorites to get information about games, news and more
---