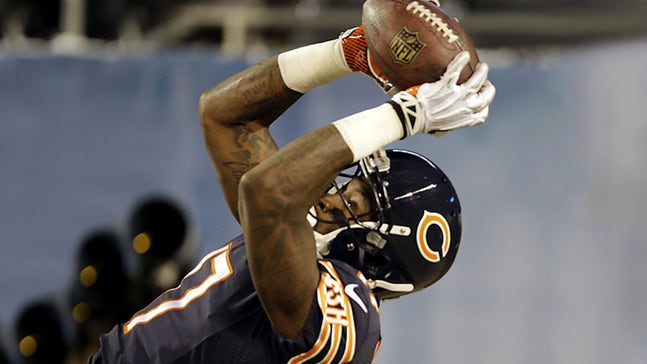 WATCH: Jeffery is too strong to be stopped on this sick TD catch
Published
Nov. 1, 2015 2:43 p.m. ET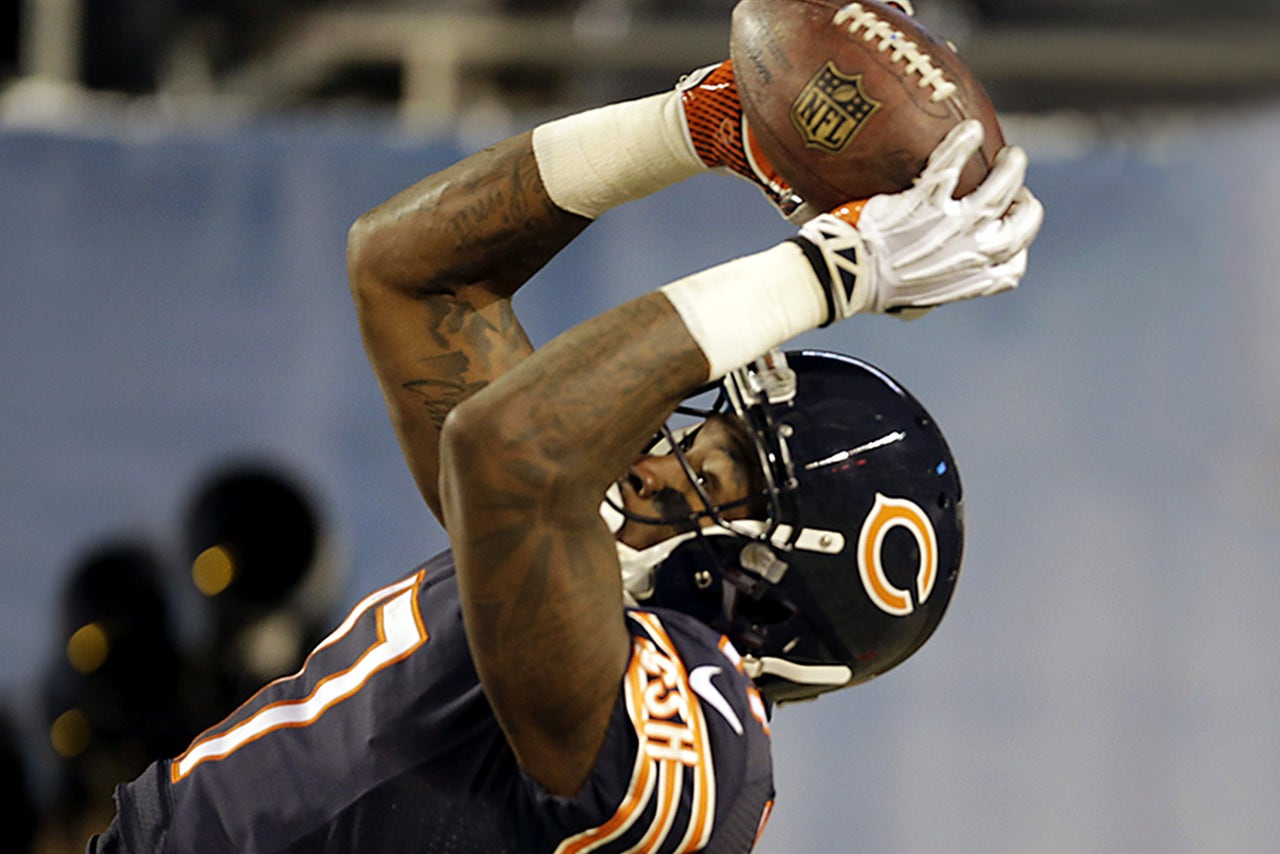 After a late turnover gave the Chicago Bears a chance to tie the game before the half, wide receiver Alshon Jeffery rose above the Minnesota Vikings defensive backfield to catch an impressive, 21-yard touchdown on Sunday.
Watch Jeffery go up with strong hands and come down with it in the back corner of the end zone, courtesy of the NFL's official Twitter account.
Jeffery dealt with a calf injury in the summer and a hamstring injury earlier this season, but he seemed to be back in full form on that touchdown. Before his touchdown, the Bears hadn't been able to do much of anything against Minnesota's defense.
Bears quarterback Jay Cutler has made good use of Jeffery since he has been back. The veteran passer is taking more shots downfield to him, as the former second-round pick has been something of a game-changer.
---
---