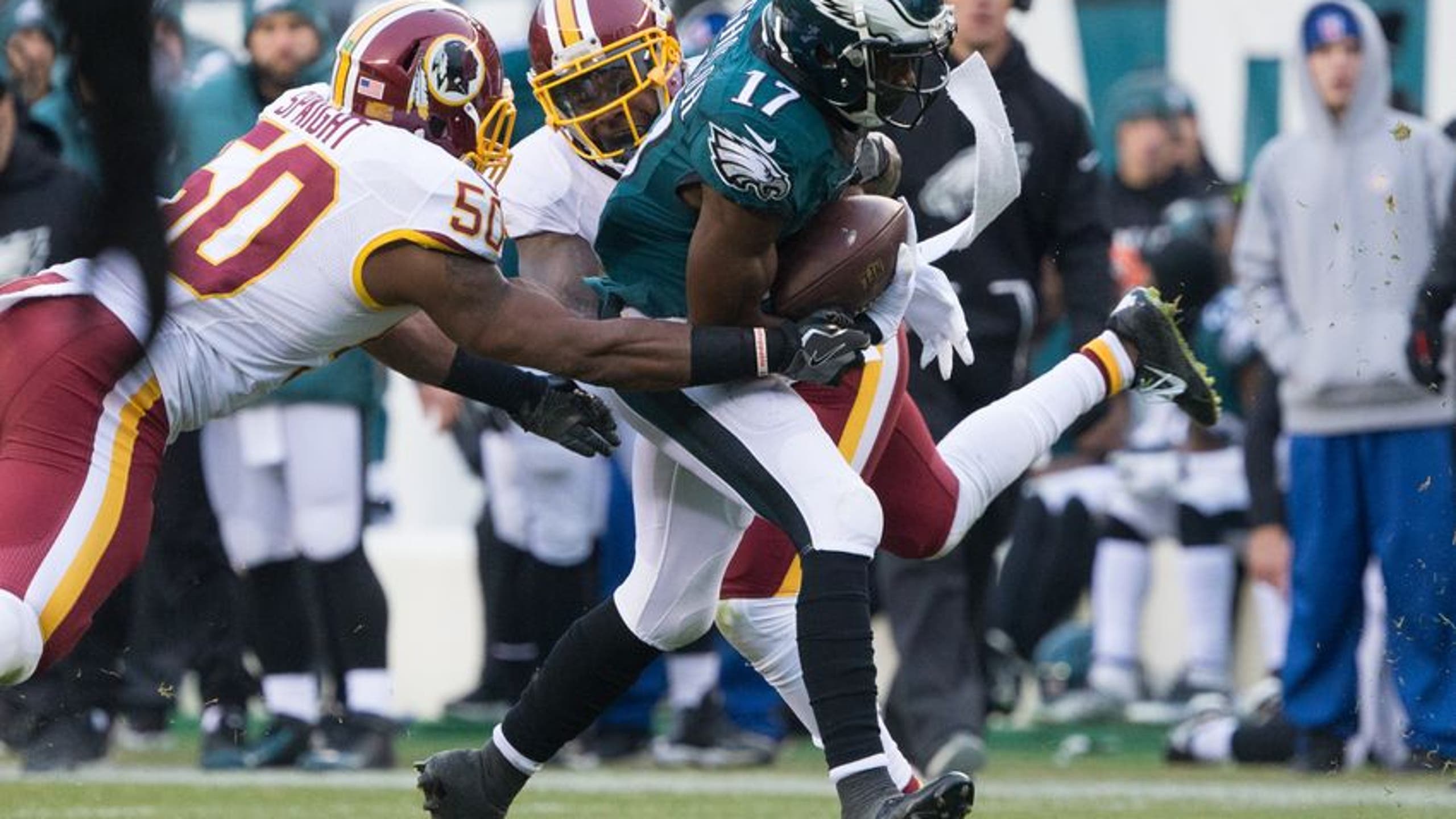 Washington Redskins: Keep an Eye on Martrell Spaight
BY Fansided and Hunter Noll/FanSided via NFL Spin Zone • December 17, 2016
Washington Redskins middle linebacker Martrell Spaight is getting his biggest audition with the team, to date.
Three solid players have been in front of Martrell Spaight on the Washington Redskins depth chart this season. Mason Foster, Will Compton, and Su'a Cravens have all been getting time instead of the second-year man out of Arkansas.
That's probably going to change starting in Week 15, however, as both Compton and Cravens are fighting injuries. This should open up a spot for Spaight to get some playing time and see the field for most of the game.
Basically, the Redskins upcoming game against the Carolina Panthers is an audition for Spaight. Compton has been solid this year, as has Foster. Neither has been fantastic, however, and both have some glaring flaws. Cravens probably isn't going anywhere due to his ridiculous athleticism and ability to make big plays.
That said, Spaight can push for more playing time with a strong performance. If he fills gaps correctly and makes tackles, it will be hard to deny him. One of the Redskins biggest weaknesses seems to be tackling. Every week there will be a handful of plays that go for more yards than they should've just because someone doesn't wrap up. If Spaight can bring some stability to the defense with solid tackling, waves will be made.
One of his biggest strengths is his passion. Even if you haven't seen Spaight on the field this season (which has been sparingly given his position on the depth chart), you still might've heard one of his pregame speeches. His speeches could get the most unmotivated of players hyped up and ready to go.
Passion doesn't equal production however. No matter how much juice Spaight brings to the field, it's all about performance. He's got the skill set to give the Redskins the linebacker they've been missing since London Fletcher, now he's just got to show it on Monday night.
More from NFL Spin Zone
This article originally appeared on
---
---