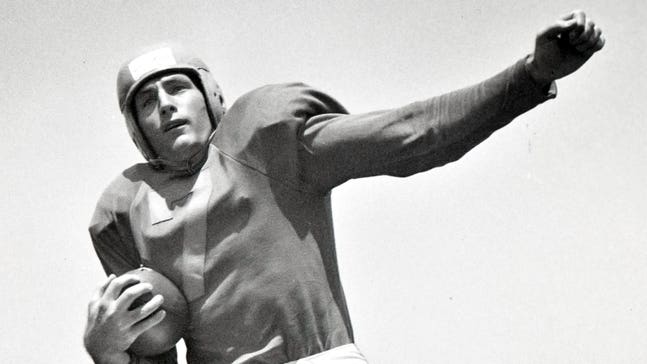 Want a crazy L.A. relocation story? Meet the 1946 Cleveland Rams
Published
Jan. 12, 2016 11:46 p.m. EST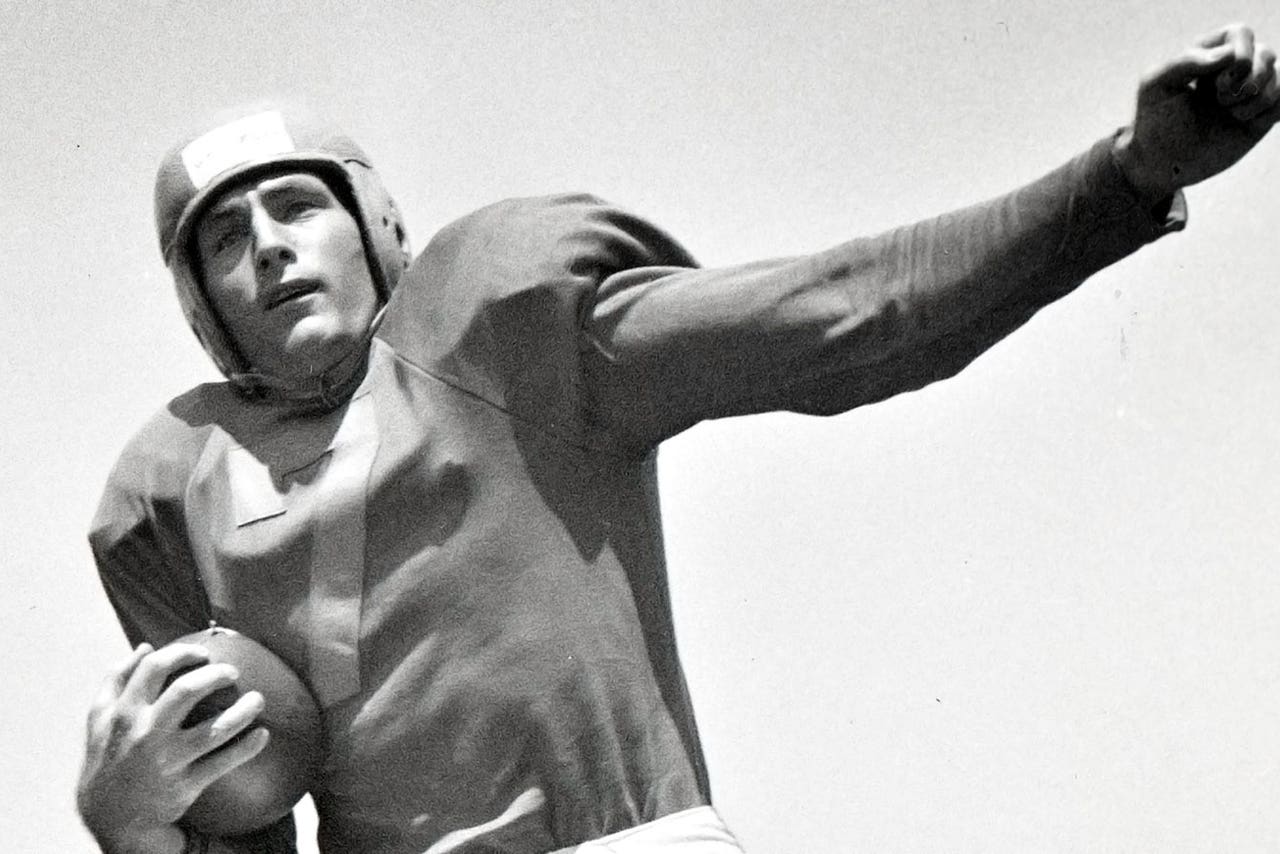 Imagine this: The New England Patriots, fresh off their stunning victory in Super Bowl XLIX, pack up and leave Gillette Stadium after a month.
It's tough to picture -- until you understand that's exactly what the Cleveland Rams did in 1946. With no owner support and odd motives, the then-NFL champions left 30 days into their reign for the bright lights of Los Angeles. Their move would change the league for the next 70 years to come.
Owner Dan Reeves cited waning attendance and financial losses for the quick relocation, a refrain the Chargers, Rams, and Raiders recently echoed. Reeves might've just wanted to leave the cold; the NFL 1945 Championship Game was played at a balmy minus-8 degrees, making it the chilliest one in league history.
But when Reeves announced his intention to relocate his team, other owners refused to back him. Their reasoning? The NFL was an East Coast league that spanned as far west as Green Bay. Cross-country travel was a luxury that some owners simply couldn't afford.
Rams' quarterback Bob Waterfield fit right in the Los Angeles scene. He married actress Jane Russell, of "Gentlemen Prefer Blondes" fame, three years before the Rams relocated.
Owners relented, due in part to fears a rival league would conquer L.A. and make it their western headquarters. Reeves immediately contacted the Coliseum Commission in hopes he could rent their 103,000-seat stadium
He could on one condition -- integration. A reporter from the Los Angeles Tribune, a black weekly, approached general manager Charles "Chili" Walsh and argued his team should be compelled to try out black players if it used public land. That stipulation made its way to the Ram's new stadium lease.
The Rams obliged. The team signed UCLA stars Kenny Washington and Woody Strode. Historians speculate Dodgers owner Branch Rickey cited their success when he added his own former Bruins football star a year later. His name was Jackie Robinson.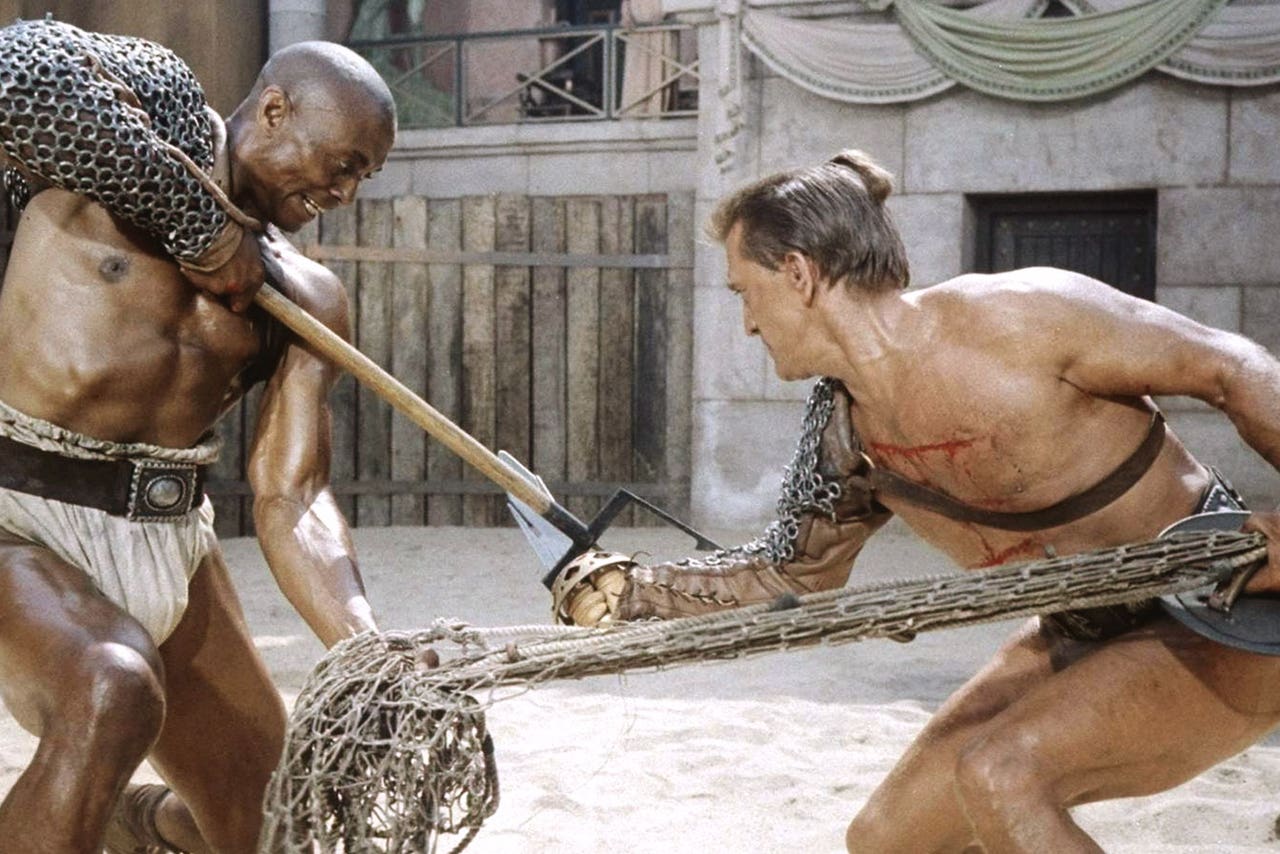 Strode (left) embraced the Los Angeles scene, too. He's more famous for his role as 'Draba' and his duel with Kirk Douglas in 'Spartacus' (1960) than he is for any of his football exploits.
Robinson and the Dodgers wouldn't join the Rams in L.A. for over a decade. That meant Reeves owned the first West-Coast-based major sports team. He also owned the first team that would operate its own scouting department.
Lastly, and more consequentially, he owned the first integrated team after World War II -- all thanks to some bad weather, stingy owners, and one inquisitive reporter.
---
---