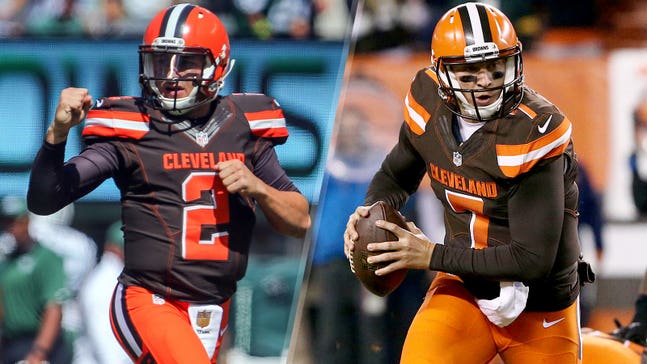 VOTE: Should the Browns go with Johnny Manziel or Austin Davis?
Published
Dec. 1, 2015 10:04 p.m. ET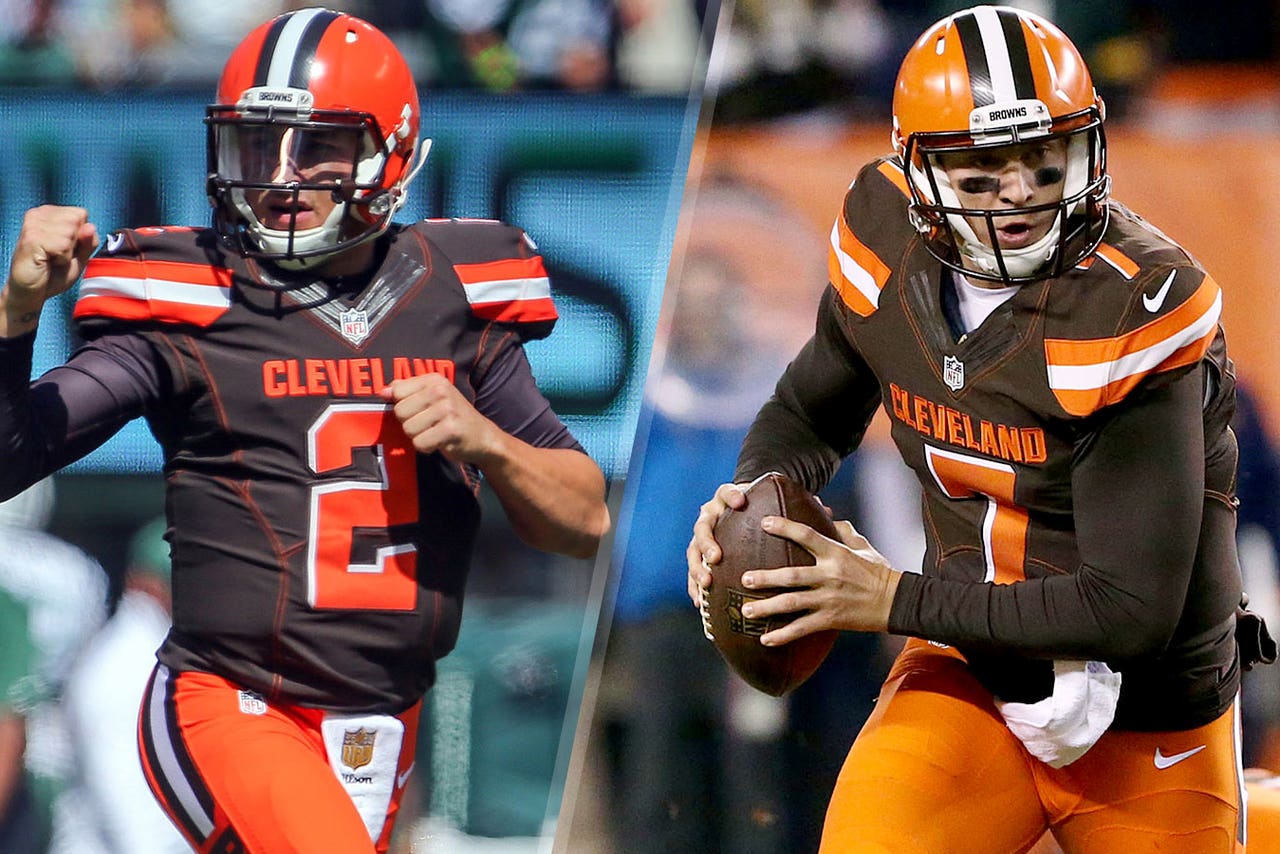 The season-ending injury to Browns starting quarterback Josh McCown has given head coach Mike Pettine a back door out of his punishment for Johnny Manziel so that the franchise can finally determine if it has a real quarterback on its hands. But Austin Davis offered a worthy introduction of himself to the Dawg Pound on Monday night, rallying Cleveland to a game-tying 42-yard touchdown before everything unraveled in the closing seconds.  
Under normal circumstances, the Browns would spend the remaining five games figuring out if they have to draft a quarterback once again next year. But the circumstances haven't been normal since drafting Manziel. Heck, the Browns' quarterback situation has been a model of instability since returning to Cleveland in 1999.  
At the same time, inserting Manziel right back into the starting lineup would take him off the hook for violating the trust of the coaching staff and the locker room. Manziel has given the same song and dance about actions speaking louder than words multiple times already. One game taken away might not be enough to teach him a lesson.
Davis was 3-5 as a starter for the Rams last season after Sam Bradford and Shaun Hill succumbed to injuries. He was even compared to Tom Brady by fellow Southern Miss alum Brett Favre. But if the quarterback-starved Rams let him walk, how good could Davis possibly be?
Here is how Manziel and Davis measure up side-by-side. Then cast your vote below for who should be the starter on Sunday against the Bengals.
Tale of the Tape: Manziel vs. Davis
| | | |
| --- | --- | --- |
| Category | Manziel | Davis |
| Size | 6-0, 210 lbs | 6-2, 221 lbs |
| Drafted in NFL | 1st round | Undrafted |
| Drafted in MLB | 28th round by Padres | 31st round by Red Sox |
| College | Texas A&M | Southern Miss |
| NCAA touchdowns | 93 in 26 games | 109 in 45 games |
| NFL touchdowns | 6 in 12 games | 13 in 11 games |
| Compared to: | Brett Favre by Jon Gruden | Tom Brady by Brett Favre |
| Average monthly searches on Google over last year | 550,000 | 14,800 |
| Appearances on TMZ.com | Too many to count | Zero |
| Appearances in rehab | 1 | Zero, as far as we know |
---
---