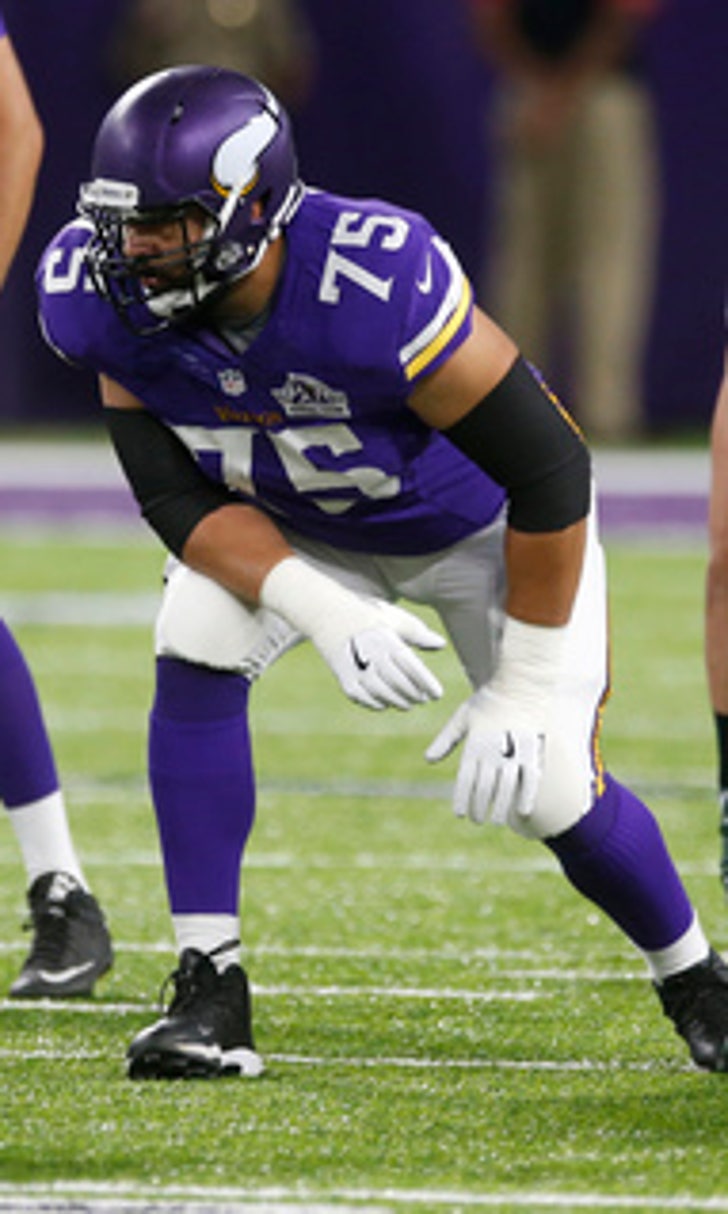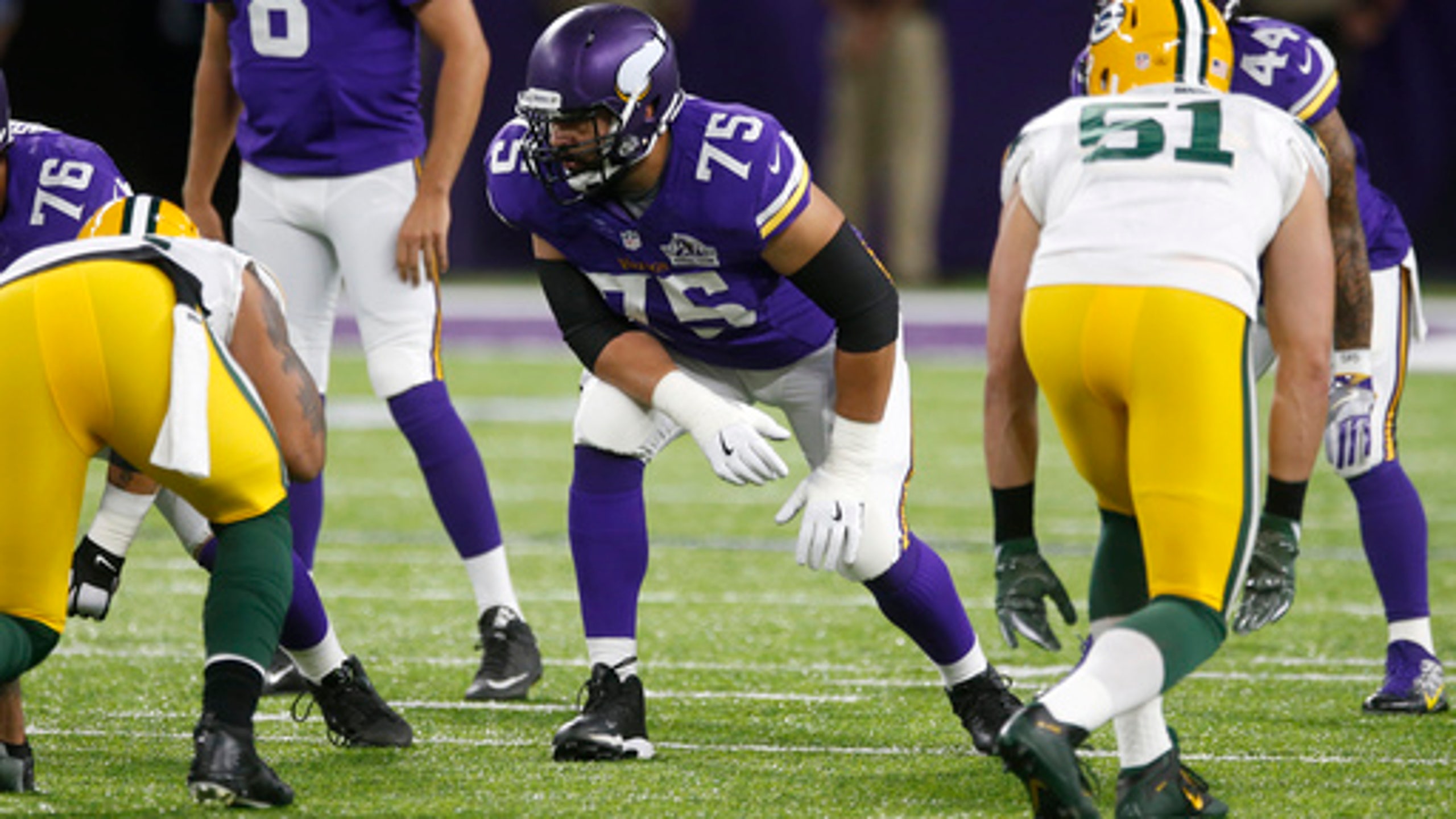 Vikings bolster tackles by signing Riley Reiff, Mike Remmers
BY AP • March 10, 2017
MINNEAPOLIS (AP) The Minnesota Vikings have accomplished their most obvious offseason goal, bringing in two new tackles to bolster a lagging offensive line.
After finalizing their contract with former Detroit left tackle Riley Reiff on Friday, the Vikings swiftly signed former Carolina right tackle Mike Remmers before he finished his free agent visit to team headquarters.
Reiff was a first-round draft pick (23rd overall) by the Lions in 2012, the same year Remmers went undrafted out of Oregon State. At this point, though, draft status and career path do not matter.
Remmers received a five-year contract worth as much as $30 million, with $10.5 million guaranteed, according to his agent Brett Tessler . Reiff, who appeared in 78 of 82 games with the Lions, including the postseason, has a deal, according to multiple reports, worth a maximum of $58.75 million, including $26.3 million guaranteed.
The 6-foot-6, 305-pound Reiff grew up with Vikings games on the family television every fall weekend across the state line in South Dakota. He faced them twice per season with the Lions, making Minnesota a natural fit for his first time as a free agent. The feeling was mutual for a team embarking on another rebuild for an offensive line that fell apart last year.
''I love playing in the black-and-blue division,'' Reiff said.
He was a left tackle until last season, when the Lions drafted Taylor Decker in the first round (16th overall) and moved Reiff to the right side.
''I'll do whatever the coaches ask. I came from a good system at Iowa, and they taught us to be ready at any position,'' Reiff said. ''I'm just excited to be here and ready to meet the guys and get to work.''
Reiff acknowledged his favorite team as a youth was the Oakland Raiders, following his father's allegiance instead of his mother's devotion to the nearby Vikings. The mail carrier who covered their home in Parkston, South Dakota, was a Raiders fan, too, often lingering during deliveries to regale Reiff about the silver and black.
Chad Greenway, the recently retired Vikings linebacker who also played at Iowa, grew up in Mount Vernon about a half-hour drive from Parkston. They've been in touch over the years by virtue of their common interests, and Greenway checked in with a congratulatory message on Thursday when word of the deal with the Vikings first emerged.
South Dakota pride, allegiance to the Iowa Hawkeyes and now playing for the Vikings. They've got plenty to get behind together.
Oh, and there was one more allure for Reiff about playing for Minnesota.
''I'm excited,'' he said, ''about the hunting and fishing here, too.''
Reiff and Remmers will be in the spotlight this season, coming off last year's disarray when 12 players saw regular-season action for the Vikings on the five-spot line, and eight unique starting combinations were used. Those numbers became as ubiquitous in the analysis of 2016 as the 5-0 start that ended in an 8-8 finish.
Remmers was with the Vikings briefly at the end of the 2013 season. He finally became a full-time starter in 2015 after all his bouncing around the league and reached the Super Bowl with the Panthers, though struggling to block Denver's Von Miller, who took the big game's MVP honor in a 24-10 victory by the Broncos.
''I think this crazy ride it's been for me,'' Remmers said, ''has really helped me develop into the person and the player that I am today.''
Remmers filled in at left tackle for the last 13 games in 2016 after Michael Oher went out with a concussion. The native of Portland, Oregon, has started 42 consecutive games, including five in the playoffs, since hooking on with the Panthers in 2004. He's also spent time with the Broncos, Buccaneers, Chargers and Rams.
''My wife's been really supportive. She's always been there for me,'' Remmers said. ''There were definitely some times where I thought that I was done playing football. I'm just very happy and thankful that I can continue in my career.''
---
For more NFL coverage: http://www.pro32.ap.org and http://www.twitter.com/AP-NFL
---
---