National Football League
National Football League
Vikes relish fresh start as regular season begins
Published
Sep. 5, 2011 9:40 p.m. ET

The Minnesota Vikings have transitioned to regular-season mode, beginning preparations for the opener at San Diego.
After a sunny practice Monday, the optimism of a fresh start seemed to reflect the weather. When the Vikings visit the Chargers on Sunday, they'll be formally free of all the distractions, disappointments and dysfunction that followed them last fall and winter.
''The past was a little hectic, but for us we're all about this year,'' running back Toby Gerhart said. ''We're looking forward. It is a fresh start, and hopefully we'll make the most out of it.''
Most NFL teams are predictably relaxed in early September before the games actually count. Confidence comes from the parity and competitiveness that surrounds the league, and to speak hopefully is human nature, even if it's a classic preseason pro sports cliche.
But after enduring the ugly, painful end to Brett Favre's two-year stint in purple, working with the tension and uncertainty that preceded the firing of head coach Brad Childress and playing their last two home games at stadiums other than their snowstorm-damaged dome, the positive vibes around the 2011 Vikings have been palpable. Frazier's calm, straightforward approach has helped. The departure of several established veterans created more room for eager-to-prove-themselves rookies.
Oh, and the national skepticism - in the form of last-place predictions - about the talent level left on a team that missed the Super Bowl two years ago by less than two points is an easy motivator.
''We're feeling like a team, and we're ready to play ball,'' wide receiver Percy Harvin said. ''We kind of like that we're under the radar right now.''
There were a number of snapshots of this attitude on display around Winter Park on Monday. Frazier raved about linebacker Chad Greenway as he revealed a new five-year contract for the former first-round draft pick, who has steadily improved after a rookie-season knee injury into a rising star and the heart of a proud, experienced defense.
''I think the next level for us is just restoring what we had here in 2009, that confidence and swagger that we can get back to the playoffs,'' Greenway said. ''It's really a tough division.''
His new deal, which runs through 2015, raised questions about whether running back Adrian Peterson will be the next one to get a hefty extension.
''I know that is something that is being discussed, and hopefully something will be done at some point,'' Frazier said.
Greenway's contract should give the team some more space under the salary cap. But Frazier said none of the roster decisions made this weekend - like letting go veteran backups Ryan Cook, Jeff Dugan and Heath Farwell - were financially driven. The coach said he never had to speak with vice presidents Rob Brzezinski (football administration) or Rick Spielman (player personnel) about how certain moves would affect the team's cap situation.
''Fortunately for me, I haven't had to talk about the money aspect of it,'' Frazier said. ''The guys we picked were chosen because they were the best 53.''
Tight end Visanthe Shiancoe was back to his talkative self with reporters after returning to practice. He hasn't been at full strength since he hurt his hamstring four weeks ago. Reminded how offensive coordinator Bill Musgrave has teased Shiancoe about rookie tight end Kyle Rudolph and the potential he has to take Shiancoe's playing time, Shiancoe laughed.
''It's all fun and games around here,'' Shiancoe said. ''It's a relaxed environment.''
Inside the locker room, rookie quarterback Christian Ponder learned of Frazier's acknowledgement he will probably be the primary backup to Donovan McNabb, ahead of Joe Webb.
''It's big. It's definitely what I was shooting for once I realized Donovan was coming in. It was important for me to secure that spot,'' Ponder said. ''Now I've got to keep it.''
Across the room, Harvin smiled wide as he mentioned the camaraderie that Frazier and his staff have been focused on fostering.
''We didn't have a long time to prepare,'' Harvin said, referring to the lockout, ''so if you've got a tight, close-knit team, it might will you to a couple of wins.''
Even backup linebacker Jasper Brinkley, who had season-ending surgery last week to repair a torn labrum in his right hip, spoke of the pick-me-up he felt from his teammates despite the disappointment of the injury and lost opportunity.
''Just being able to be back with these guys, it kind of helps soothe the healing process,'' Brinkley said.
In some ways, this year for the Vikings will be about healing some of those wounds created in 2010.
''The slate's wiped clean,'' defensive end Brian Robison said, adding: ''To actually have your first regular season game that brings back the excitement, and I think we're excited about the things that we feel like we can do this year if we do things right.''
---
Follow Dave Campbell on Twitter: http://www.twitter.com/DaveCampbellAP
---
---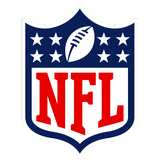 Get more from National Football League
Follow your favorites to get information about games, news and more
---