National Football League
National Football League
US spending motivates NFL player's Congress run
Published
Dec. 21, 2009 10:54 p.m. ET

San Diego Chargers offensive lineman Jon Runyan said Friday that concerns about federal spending are a main reason he wants to run for Congress as a Republican.
The lineman, who spent most of his career with the Philadelphia Eagles, announced last month that he would retire from football after finishing this season with the Chargers and make his first run for elected office.
Runyan is the first Republican to declare he's running, and it's not clear whether he might face a primary battle next year. His goal is to unseat first-term Democrat John Adler in New Jersey's 3rd District, which stretches from the Philadelphia suburbs to the shore.
After spending the last several weeks studying public issues, along with his football playbook, Runyan gave his first interviews to political reporters by phone from San Diego.
He said he's been frustrated with the federal stimulus spending and does not like the path President Barack Obama and Congress appear to be on to overhaul the nation's health care system.
``There's a lot of things going on that you sit there and scratch your heads about,'' he said.
That's why, he said, when State Assemblywoman Dawn Marie Addiego called to see if he might be interested in running for Congress, he decided he was.
He said had already been curious about politics as a post-NFL career, but hadn't done anything to explore it. At the time he was contacted, he was out of football, considering his future and getting fired up about what's happening in Washington.
``It's government getting bigger and bigger,'' he said Friday. ``Your taxes are going to go up and up. No one's going to be happy.''
Runyan, who lives in Mount Laurel, signed last month to play the rest of the season with the Chargers.
A 36-year-old Michigan native and the son of a retired General Motors factory worker, Runyan said he considers himself a conservative on most issues, though he believes women should be allowed to have abortions - with some restrictions. He is also talking about stopping beach erosion and keeping jobs on the 3rd District's Joint Base Dix-McGuire-Lakehurst.
Adler has not always lined up with Obama on fiscal issues. Last month, for instance, he voted against the health insurance reform bill, saying it doesn't ensure that health care will become more affordable.
In a moment when he sounded like a politician, Runyan said Adler was a liberal in the New Jersey state Senate but is voting like a moderate now that he's in Congress, representing a district that had been represented by a Republican for more than two decades.
``Is that something he's doing to try to save his job?'' Runyan asked.
Adler spokeswoman Kathryn Prael says his votes show he's independent, not that he's pandering.
Runyan, meanwhile, says he'll ramp up his campaign efforts after the Chargers' season is done. He said he hopes he can concentrate on football until the Super Bowl in February.
He said he's learned already that pro sports and politics have one big thing in common: ``Dealing with the scrutiny of everybody watching your every move all the time.''
---
---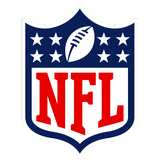 Get more from National Football League
Follow your favorites to get information about games, news and more
---